I was fresh out of school with boots too big to handle and an attitude to match when I embarked on the fascinating journey of life in another country.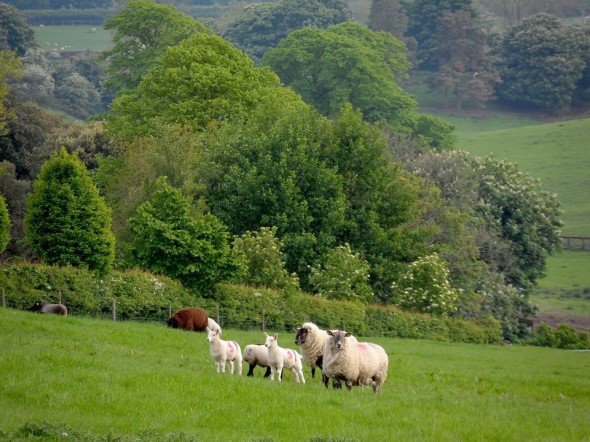 Let me just say that I wanted in no way to find myself at 18 years of age living in the middle of the countryside! I was a city-girl from South Africa and wished for a job in a big city overseas.
So when I ended up in the small market town of Dolgellau in North Wales I went through a double culture shock – first being in a foreign land, and second being surrounded with the strong smell of manure, green hills that rolled into the Snowdonian mountains and the bleating sound of sheep in the distance.
There was no sight of my beloved city lights, no tall buildings and no bustling atmosphere.
I felt conned in a way, because I had told my international employment agent exactly what I wanted! Instead, I was thrown into a life I had not chosen and faced many challenges…the biggest of all was embracing the uncertainty in my new life.
Today, many people young and old are not only travelling abroad, but settling in other countries.
There are many factors that contribute to such a big decision and whatever they may be, you are guaranteed to face some uncertainty along the way.
What if the grass becomes greener on this side, once I jump to that side? What if I cannot get a job, a home that suits me? Egyptian-American writer Suzy Kassem said: "Doubt kills more dreams than failure ever will."
It's true you know? It is doubt that keeps us from our dreams. Doubt that keeps our minds locked inside the box.
Sure, you might have to flat-share with a hippy or a hermit for a while; you might have to do the night shift to afford a better place, or serve pompous suits meals or carry coffees for those in far better situations than yours.
But you need to find the key to that box of doubt and always keep your vision in mind. Why did you leave your home country? What did you want to accomplish?
Work towards it, tirelessly!
You need to be open to new experiences, both good and bad. Try to say YES to as many opportunities as you can. The people you will meet along the way will inevitably bring you closer to your goal, and who knows, you might bring them to theirs!
But most importantly, you need to believe in yourself.
So you are stuck in a country, perhaps a job or typographical location you didn't exactly choose…now go out there and smash it; having absolute faith in yourself to know that whatever life throws at you, you will handle it!
Now of course there is a lot to be said for proper preparation, and so below are a few of the most important factors to consider when planning to live and work in another country.
Essential Factors to Consider if You're Planning to Relocate to another Country:
* DO YOUR RESEARCH
…especially on official websites. Find out what you need in terms of legal documentation, and also do as much research as you can on your chosen destination. Find out about transport options, the cost of living and places of interest. This will help a lot in the first few weeks when you are settling down.
* COUNT THE COST
Inevitably, there will be large costs involved in the immigration processes. You might have to work and save for years in advance before you are in a financially stable position to move to a new country.
* FIND AN INTERNATIONAL EMPLOYMENT AGENT
This can be the make or break step. Unless you can absolutely secure a job abroad on your own or via family or friends, it is always worth spending the money to go through an agent. Make sure that your agent understands and respects your boundaries, in order for them to provide you with a placement that is right for you. In many instances, businesses who take on staff in this manner will include accommodation. This is especially true in the Hospitality Industry so be sure to check with your agent.
* COUNT THE COST AGAIN
Yes, this time, on an emotional level. Leaving loved ones behind in search of a new life abroad might sound like a great deal of excitement, and I can guarantee you that it is. But don't be naive. There will be times you wish you had never left, and there will be times of great uncertainty. This is why it is so important to prepare yourself on an emotional level before leaving and  becoming an expat.
If you are dreaming of a life abroad, know that nothing but your own doubt is preventing you from doing so.
Once you are certain that this is the right move for you as an individual, you have the responsibility to yourself to go out there and make it come true. And once you do, regardless of uncertainty, everything eventually will fall right into place!
Happy adventuring!
***
To order Natasha Wright's book 'Set Apart', please visit:
www.amazon.co.uk/Set-Apart-Natasha-Wright