As the City of Cape Town welcomed the drizzling rains that began to fall this morning, a new fire started up at the Cape Point Nature Reserve at Gifkommetjie and – although contained by National Parks – helicopters were grounded because of strong winds and poor visibility. Thirteen properties have now been damaged in the #MuizenbergFire.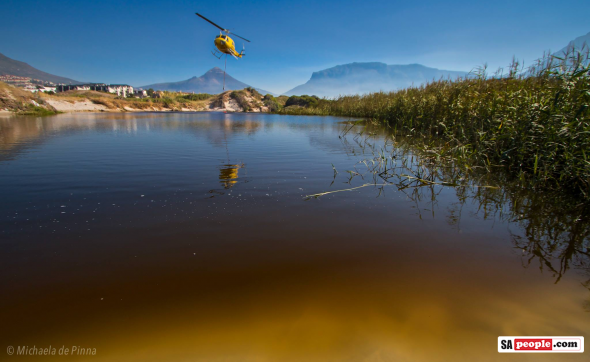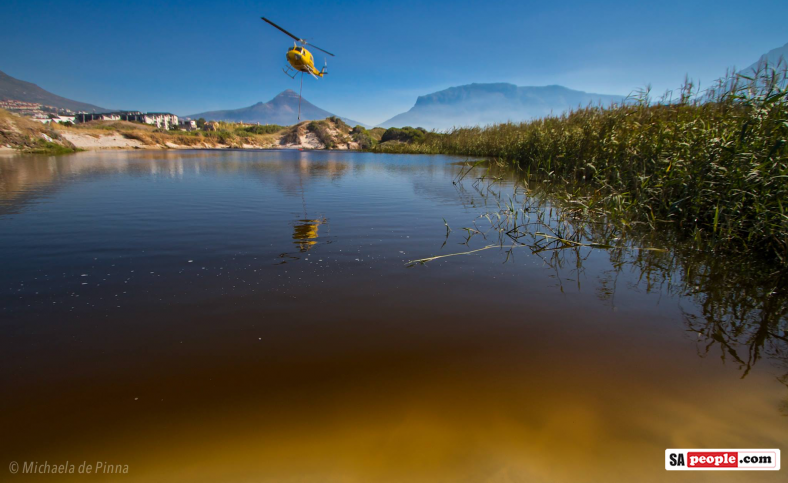 This is Day Four of the devastating fire which began above Boyes Drive in Muizenberg on 1 March 2015 and has steadily been swept across the South Peninsula by strong winds. Thanks to the incredible efforts by firefighters, many of whom are volunteers, property loss has been kept to a minimum and no human lives have been lost in this fire which is now estimated to cover approximately 4,000 hectares.
Suggestions have been made that the City of Cape Town arrange an Open Top Bus Trip for the firefighters, after things have settled, so the city can salute them!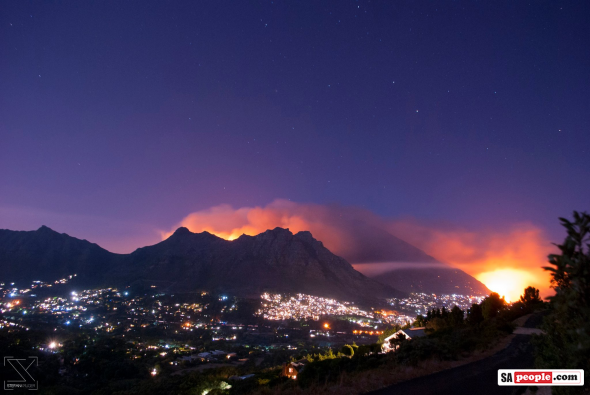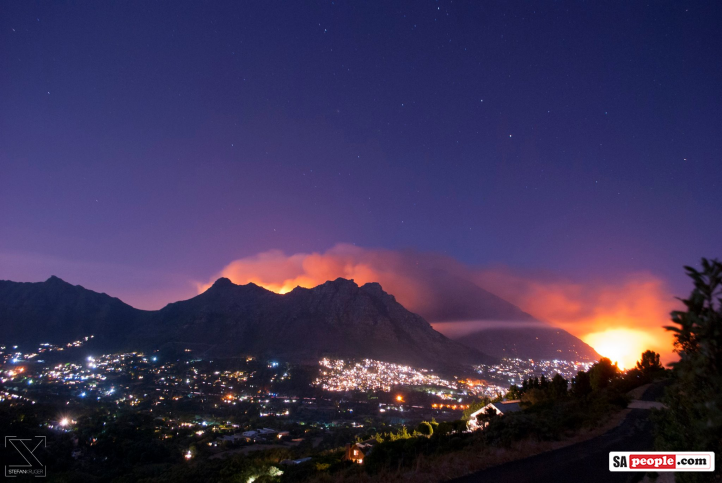 At the sight of rain this morning, one Twitter user said "I'm so glad I'm alone. I just looked out of my window and burst out crying and laughing at the same time."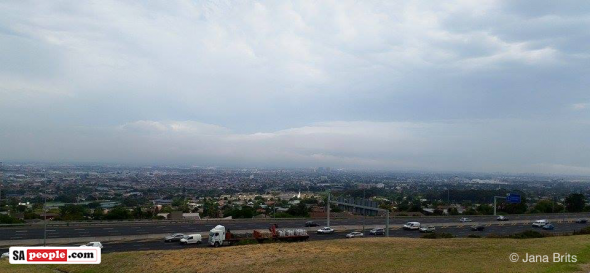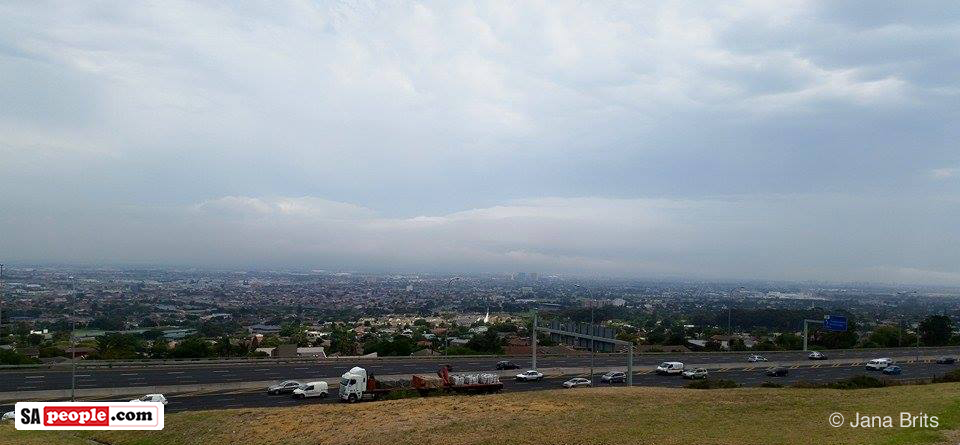 The City of Cape Town has announced in the last hour that "the situation in the South Peninsula has changed significantly since this morning: firefighting efforts are focused on Boyes Drive, between Lakeside and Kalk Bay, where crews are actively managing hotspots and minor flare-ups along the mountainside."
Member for Safety and Security, Alderman JP Smith said "The weather conditions have brought welcome relief today and, according to the Joint Operations Centre, the fire has been contained. That is certainly good news for all concerned, but the job isn't over just yet."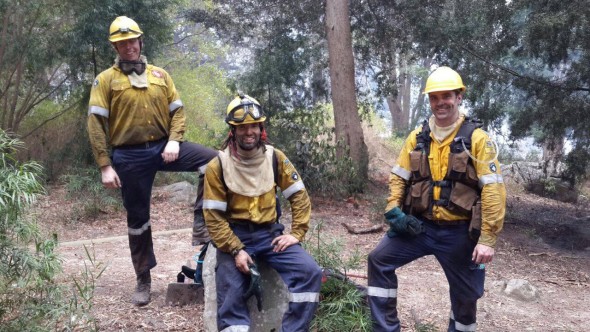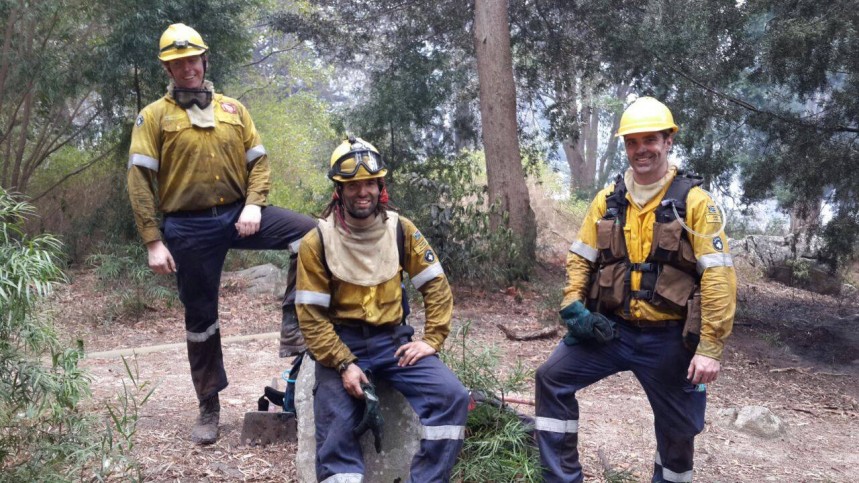 Today's Numbers from the City of CT:
Six helicopters were water-bombing hotspots this morning, including two paid for by the City of Cape Town, two from Table Mountain National Park (TMNP) and two Oryx helicopters from the South African National Defence Force (SANDF). Unfortunately they had to stand down because of the smoke and weather conditions.
Five fire engines and crews are on the ground in Clovelly, with a similar deployment in the Constantia area.
More than 500 residents have been evacuated from various areas since the fire started, but most have returned to their homes.
Working on Fire has sourced an additional 150 staff members who have been deployed with other ground crews..
13 properties are now confirmed to have been damaged, including the Tintswalo Lodge at the foot of Chapman's Peak. Three of the properties have been completely destroyed: two in Constantia and one in Noordhoek. Wood Owl Cottage in Tokai Forest has been gutted (see the photo below.) The Silvermine Tented Camp has been badly burnt and will be closed indefinitely until the damage can be assessed and rebuilt.
So far one firefighter has been hospitalised with burn wounds; 52 frail-care residents of a Noordhoek retirement village were treated for smoke inhalation.
Call the City of Cape Town's 107 Public Emergency Call Centre in the event of an emergency. You can dial 107 from a landline and 021 480 7700 from a cellphone.
Wood Owl Cottage in Steenberg #MuizenbergFire @945Kfm @ewnreporter @vwsfires pic.twitter.com/AsJg4xqmY6

— Roxanne Bester (@roxibest) March 4, 2015
Messages for the Public:
Currently, Boyes Drive and Chapman's Peak Drive remain closed to traffic.
While the fire is still burning, the City requests that residents in low-lying areas (who are not impacted by the approaching fires) use water sparingly to allow the reservoirs serving these areas to maintain manageable operating levels. This will ensure the effective supply of water to emergency services teams.
If you would like to help: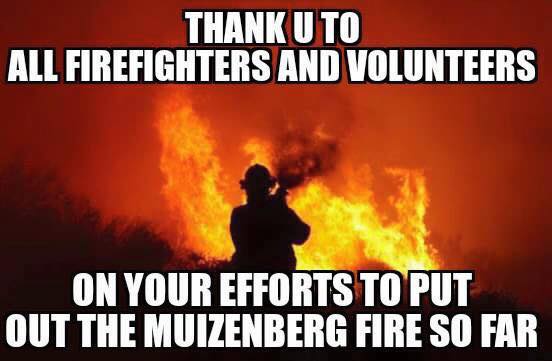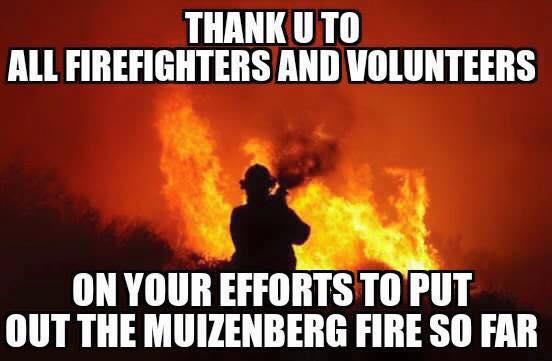 Thanks to the outpouring of food and drink for staff on duty, the fire teams have been "overrun with donation" and "kindly request that the public refrain from making further donations". Cleaning up after this fire is going to take a long time so they ask that you "please consider purchasing food vouchers at your local supermarket store. These vouchers can be dropped off at our Newlands firebase (all day) or at our Jonkershoek station (on Saturday from 13H00 to 14H00)." Volunteer Wildlife Services (VWS) have sent a big thank you to those in South Africa AND overseas, saying "for the many offers of assistance coming in from around the world, we are truly grateful". Please make any donations directly to VWS – visit the VWS website here for details.
just smoke…. #CapeFire photo by Greg Hillyard, a photographer in #CapeTown #CapeTownFire pic.twitter.com/U5VHQPMEXA — Merentia van der Ven (@Merentia) March 4, 2015
Btw, please be careful when sharing photos. Not all pictures are valid: 
#MuizenbergFire #CapeTownFire photos #debunked. @945Kfm @vwsfires @News24 @ewnreporter. Stop spreading misinformation pic.twitter.com/oUWVWcdjTe — Jeremi-Ernst Avenant (@jeevadotnet) March 4, 2015
Watch a timelapse of the fire flare up last night: