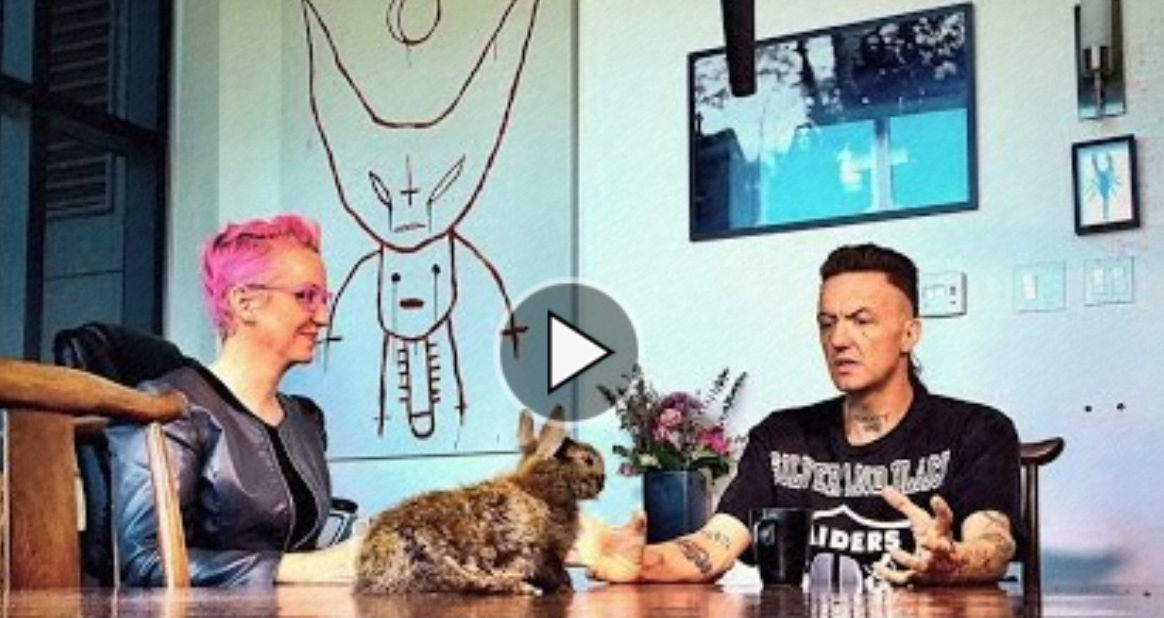 The release in the United States today of 'Chappie,' the latest movie from Neill Blomkamp of 'District 9' fame, has been accompanied by a flurry of videos, most of which feature a duo who could upstage the movie's titular robot. Namely, Ninja and Yolandi Visser of Die Antwoord.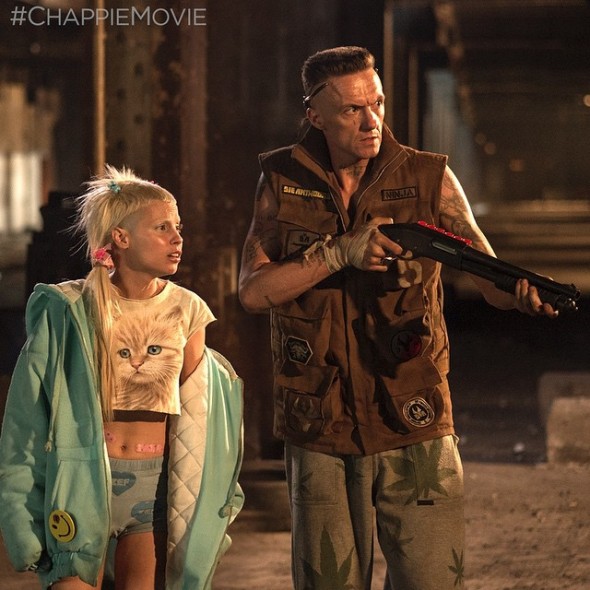 Probably the most publicised of the new videos comes from Internet site Boing Boing, which has released a 30-minute interview between Ninja and journalist Xeni Jardin in the musician's Hollywood apartment. With a stuffed rabbit on the table between them and a priapic stick drawing on the wall, Jardin starts the interview by calling 'Chappie' 'Die Antwoord's movie.'
The sci-fi movie is described by its producers at Sony Pictures as follows: "In the near future, crime is patrolled by an oppressive mechanized police force. But now, the people are fighting back. When one police droid, Chappie, is stolen and given new programming, he becomes the first robot with the ability to think and feel for himself.
"As powerful, destructive forces start to see Chappie as a danger to mankind and order, they will stop at nothing to maintain the status quo and ensure that Chappie is the last of his kind." South African actor Sharlto Copley is the voice of Chappie.
Also starring Hugh Jackman, Sigourney Weaver and 'Slumdog Millionaire's' Dev Patel, the movie was shot in Johannesburg between October 2013 and February 2014.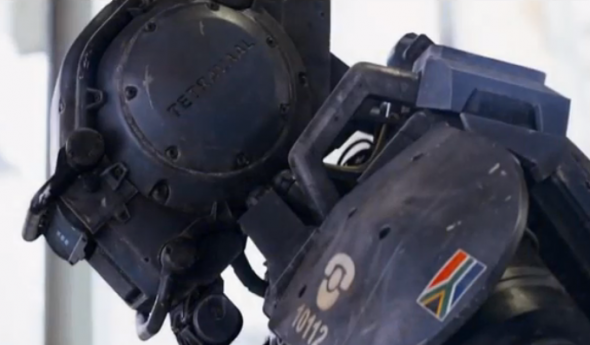 In Boing Boing's expletive-ridden interview with Ninja, he talks about how South African movies and music were for a long time seen as B-grade. He talks about first seeing Jamie Uys's 'The Gods Must Be Crazy' as a child and how amazed he was that such a good movie could come out of South Africa. When he saw 'District 9', he said, "We were like so f…ed-up shocked. It's a South African film but like this new kind of mindf..k. It's punk, it's so raw."
So much admiration did Ninja have for Blomkamp, the much-tattooed Ninja even had a '09' inked on his inner lower lip. He said that when he and Yolandi first arrived in Los Angeles after their first success, they were approached by various filmmakers – David Fincher asked Yolandi to be in 'Girl with the Dragon Tattoo' and he was approached by Blombkamp to be in 'Elysium' – but they were both involved in other things and had to say no.
Trailer: Ninja of Die Antwoord talks CHAPPiE with Boing Boing
Chappie – Die Antwoord Featurette including interviews with Neill Blomkamp, Dev Patel and Die Antwoord
Chappie – The Official Trailer #1 (2015)