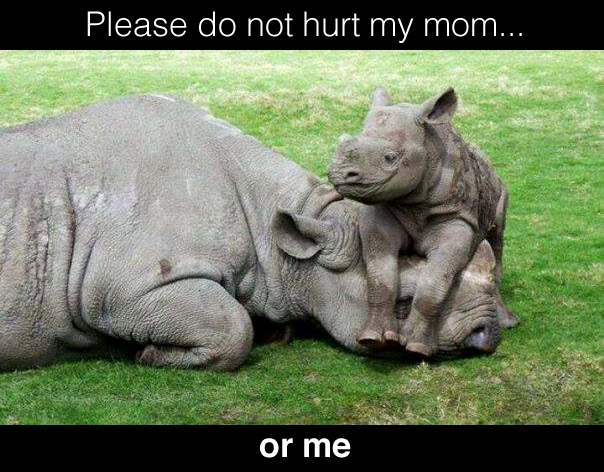 After yet another tragic and cruel poaching incident near to Graaff Reinet, Wilderness Foundation and private game reserve owners have clubbed together to offer a R150,000 reward for any information leading to an arrest that is associated with any rhino poaching incident on Mount Camdeboo. (Please be warned. The pictures below are graphic…but this is the true reality of South Africa's poaching war.)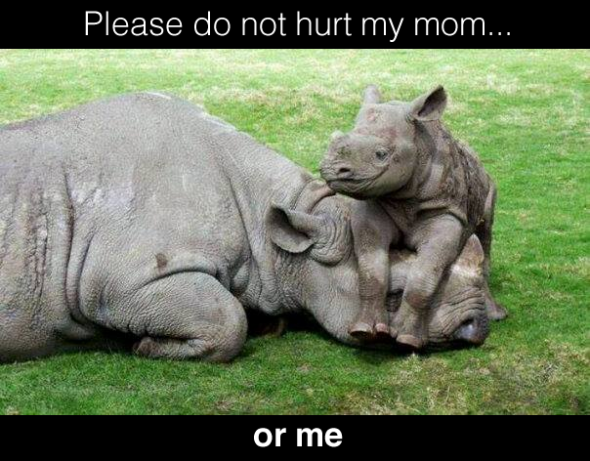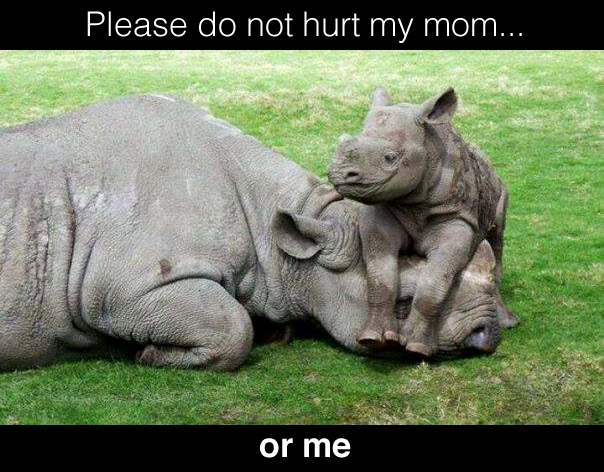 A private game farm near Graaff Reinet published the following message on Wednesday. We republish it here in full in the hope that someone, somewhere can help:
"It is with the heaviest of hearts that we share this terrible news. A sub adult male and full term Mother were discovered dead and horns removed in the early hours of Tuesday morning the 3rd of March by our APU team on Mount Camdeboo.
"We immediately notified the Hawks who were on the property shortly thereafter thanks to Wilderness Foundation organising a helicopter for them from PE.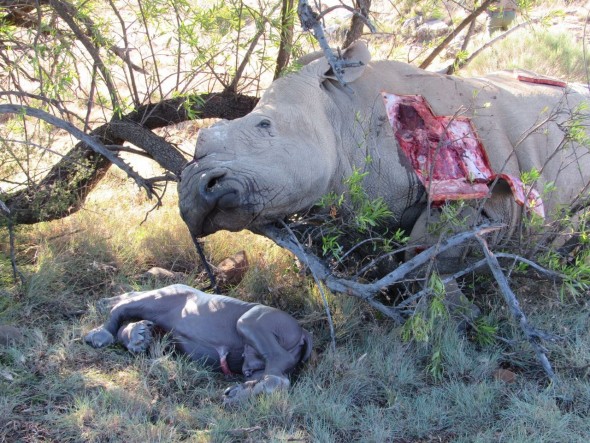 "The Nature Conservation Special Investigative Unit also known as "The Green Scorpions" arrived onsite to assist with processing the crime scene and documenting the evidence.
"Dr William Fowlds was called in to do the autopsy on the two rhinos. While doing the autopsy he discovered that the female was heavily pregnant and so proceeded to deliver the unborn and now dead baby.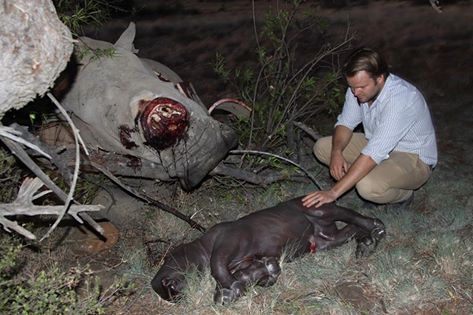 "Dr Fowlds said that this was the first time that he had seen an almost full term baby only two weeks away from being born. It is an image that has now been burnt into all of our hearts and minds and will never be forgotten.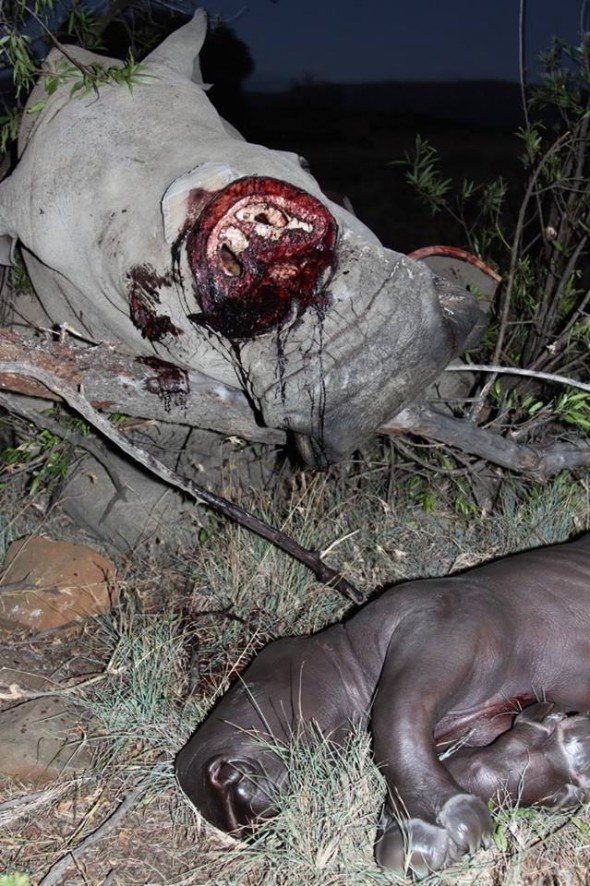 "This is the third poaching incident on Mount Camdeboo since May last year with a total of five rhinos being lost including the unborn baby.
"Our property is one of the most remote game reserves in the Eastern Cape if not South Africa and was thought to be the last place that poachers would be able to access. We now know that these criminals are highly organised well-funded and strategic in their planning of each poaching incident.
"Security measures have been increased since the last poaching incident of "Split Horn" in November last year, with the assistance of our APU team.

"Wilderness Foundation along with our neighbours and ourselves are putting up a reward of R150 000 for any information leading to an arrest that is associated with any rhino poaching incident on Mount Camdeboo.
"The valley and surrounding properties have been in talks to better secure the area immediately as well as developing our joint longer term strategy.
"Mount Camdeboo appeals to the public to work together with them and a growing number of committed individuals who want to save these beautiful and very vulnerable animals."
Please call Wilderness Foundation Hotline:- +27 786969494 with any leads.