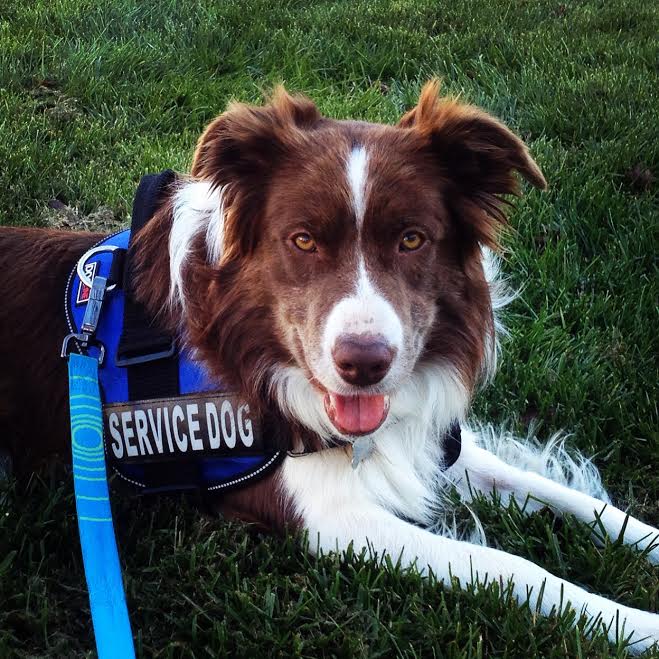 It's International Women's Day – #IWD2015 – and sadly, it's as important today as it was when it began over 100 years ago in New York in 1909. Women today are still struggling for true equality, and are still subjected to shocking sexual and physical abuse around the world, including in South Africa.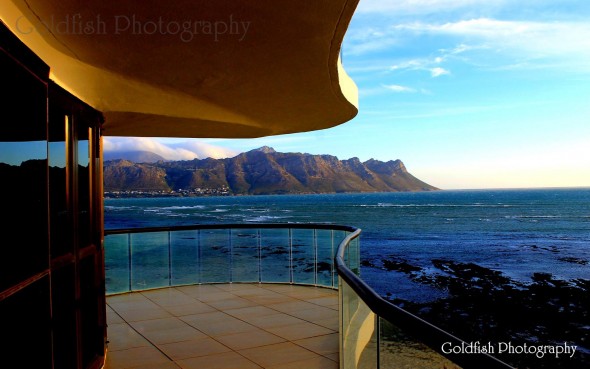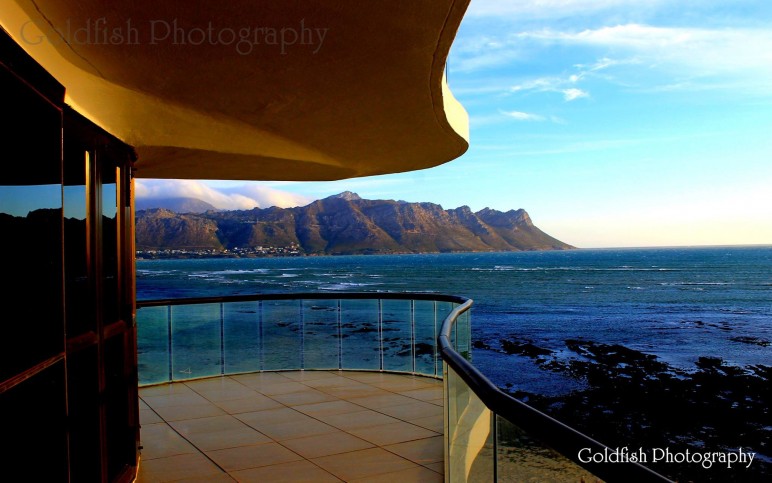 Here, a young South African student Faye (not her real name) bravely speaks out about the abuse she suffered growing up in Cape Town, and why she is now in the US trying to create a new life for herself…All photos and their captions on this page come from Faye's Facebook page – Goldfish Photography.
SAPEOPLE: Hi Faye. Please tell us a little bit about your childhood…
FAYE: From the time I was about 4-years-old until I left high school, I was in and out of abusive situations…between my brother, who was nine years older than me, sexually abusing me; and my father's abuse.
I was around a lot of violence.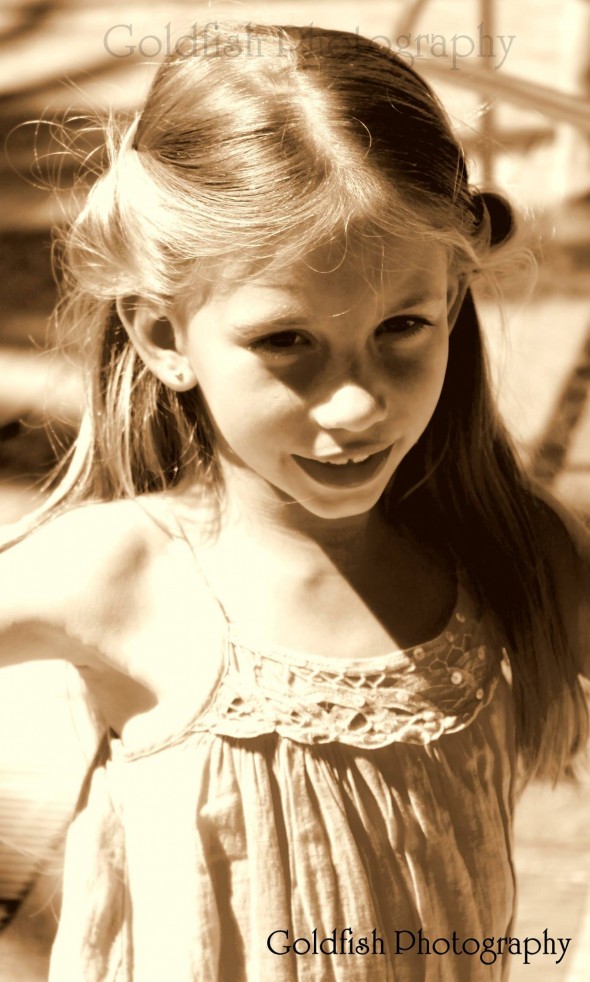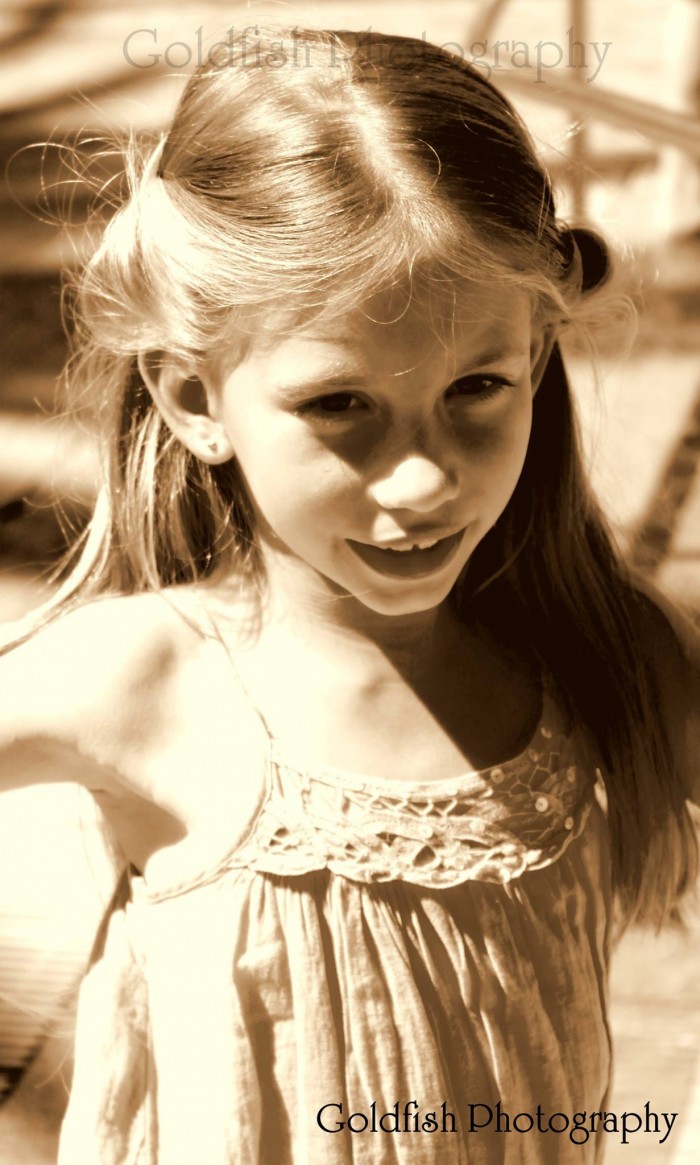 My mother and siblings were also physically and emotionally abused by my father, and some of the stories are too horrific for even me to fathom. We are all fortunate to still be in moderately good health, but every day is a struggle, as we deal with our experiences.
I have had to cut my brother and father out of my life to be able to be free from their control, and heal. It was an extremely difficult decision to make, as I felt obliged to keep my family together. I had to decide to put my safety first, and I realised that it was more important than to try maintain dysfunctional relationships.
I am 21 now, and I am still figuring out how my story ends.
SAP: At what age were you when you realised things were not right?
F: As a little girl I always knew something wasn't right, I knew that people weren't supposed to hurt each other, however it wasn't until I was in the 8th grade, when I stopped being home-schooled, that I fully understood the magnitude of the abuse. It had seemed 'normal' to me for so long and it wasn't until I started socialising with other kids that I realised that their families were different from mine.
SAP: Were you able to talk to any other adults at the time – teachers, nurses, relatives?
F: I had not told anyone about the abuse until I turned 15. I confided in my best friend at the time as she had kept asking me why I was so down all of the time.
She then went to our student counsellor at school and told her what was happening. The counsellor, in my opinion, did not handle the situation correctly. As a mandated reporter, she should have gone straight to the police.
Instead, my mother was called in and she became angry with me for not telling her about the abuse. It was a confusing time for me because I thought that she knew.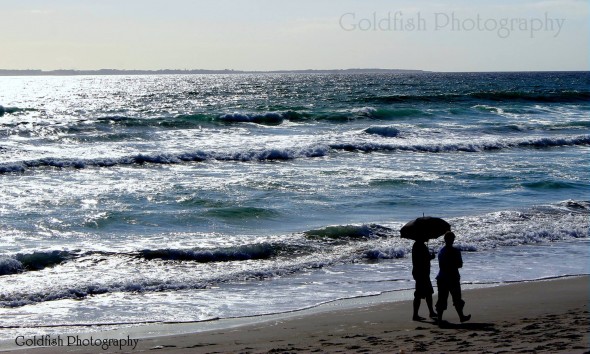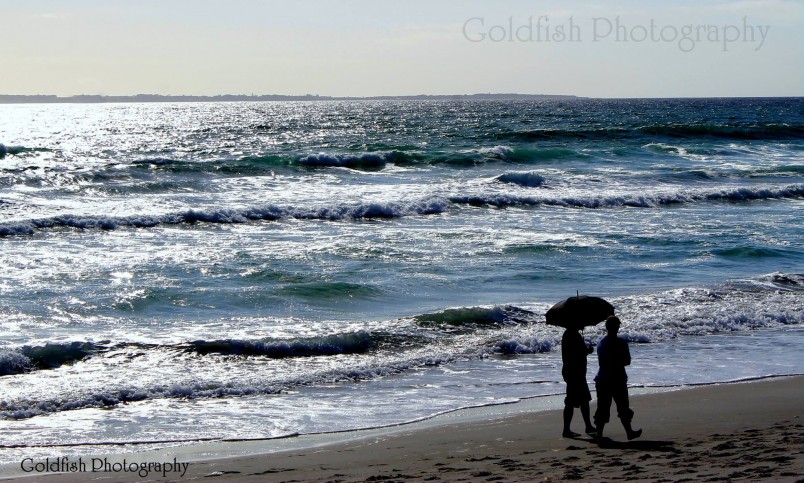 The school insisted that I see a psychologist and gave us a referral to one. I had two sessions with the therapist and convinced her that I was okay. The therapist said I was and I never went back. I had faked being okay because my mother was struggling financially at the time, and I knew that she couldn't afford to pay for therapy. After that it was never spoken about again, until I was in the USA.
SAP: Do you think there are many kids at school who are hiding terrible secrets about what's going on behind closed doors?
F: I definitely know that there are many kids at school who hide terrible secrets about what goes on at home. The problem is that kids have an innate feeling of guilt in these situations, for whatever reason. They blame themselves and then never speak about it.
Another problem is kids are brainwashed by the abuser to believe that something awful will happen if they tell someone. Personally, I was threatened many times that if I told anyone there would be serious consequences.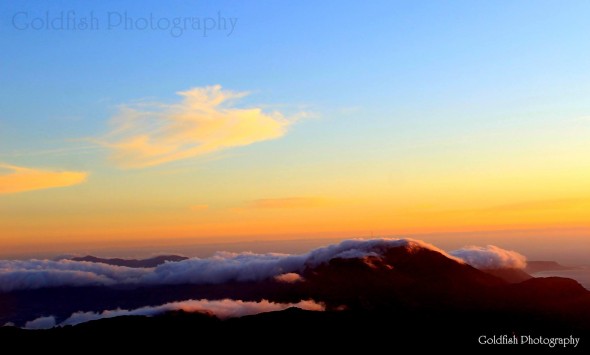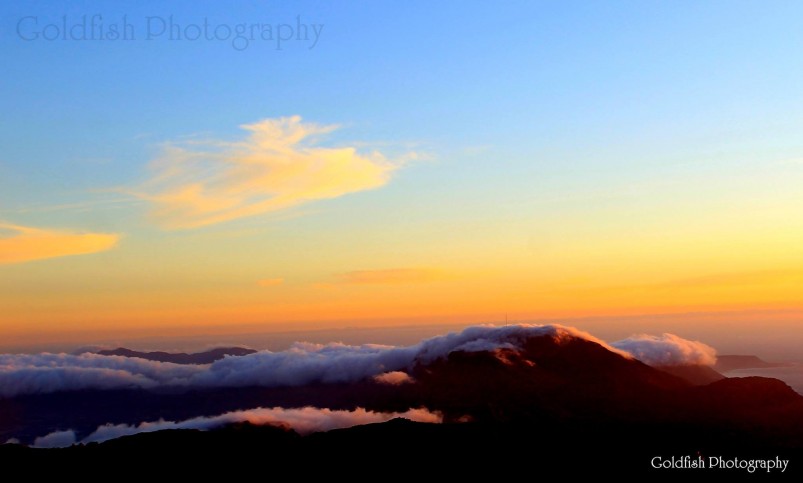 I think it is important for everyone to be aware and educated about abuse and its affects. Look out for kids who have been cutting (self-harming), eating more or less, not showing an interest in activities. Be aware of of physical symptoms – bruises, cuts, broken bones… I can't tell you how many times I used the 'I walked into a door' excuse for a black eye and people never, ever, seconded guessed it. My famous line was 'Oh, I'm just clumsy'.
No one is so clumsy that they are always injured.
SAP: So you moved to America?
F: Yes. I left South Africa as an au pair, and I lived with a family in California for 18 months. During my time in the US I joined an online group of anonymous writers, and met a woman called Lindsay.
We shared an interest in children – I as an au pair, and her as a music teacher for children. We realised that we lived close by to each other, and once we established that neither one of us was an "axe-murderer" off the internet, as we called it, we met at a busy little coffee shop, and ever since then our friendship has blossomed.
Lindsay has been a guardian angel in Faye's life – offering her a room in her home, helping her get an F-1 student visa, and funding her first year of college and the addition of a service dog to help Faye with the panic attacks and flashbacks she experiences as a result of the abuse.
SAP: What made Lindsay decide to help you?
Faye: Lindsay and I, for some reason, just connected. I can't say for sure what it was that made her direct her generosity towards me, other than that she knew from my writing that I was recovering from anorexia, a result of the abuse, and that I needed someone who would love me unconditionally and help stop me from self-destructing.
Lindsay has also never had children, and as an extremely nurturing person, she wanted to help me.
Fortunately for me, Lindsay already had an interest in helping survivors of abuse and had volunteered as a counsellor on a suicide hotline. At the time that we met I had been going through a tough time, and she talked me down from jumping off the Golden Gate Bridge. She literally is my life saver!
Lindsay: She was unlike anyone I'd ever met – bright and talented and so, so positive despite all the obstacles life had dealt her. Plus, I knew I could help her if we could just get the money sorted out. I had an extra room in my home, my husband was supportive, my life was pretty stable, and besides, I could tell that Faye was very driven to help herself and wanted me to help her. I might not be able to save the millions of girls and boys who suffer from child abuse, but maybe, just maybe, I could save this one.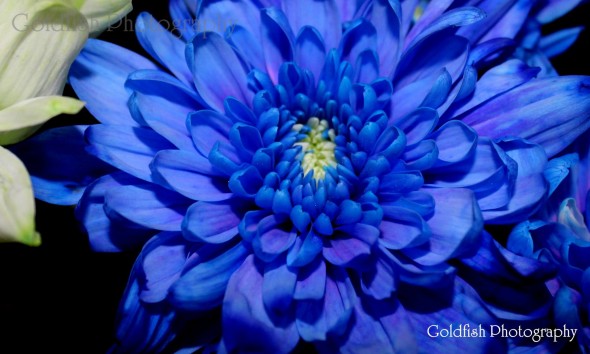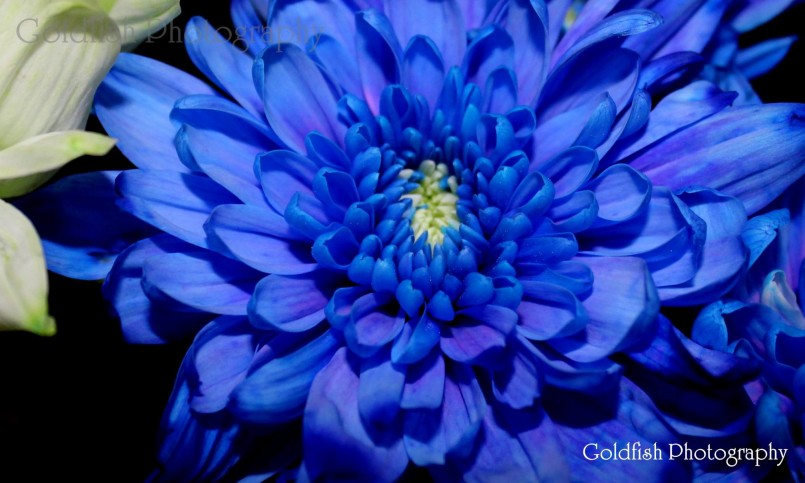 SAP: Faye, we've noticed you collect inspirational quotes on your Goldfish Photography Facebook page (as displayed on this page). What else are you doing to recover?
F: It's really about having a good combination of things, that aid the recovery process. One thing that was difficult for me to accept is that recovery never stops. You have to keep working on it everyday, because as soon as you stop attending to your needs it becomes too easy to slip back into depression and the ramifications of abuse.
It is hard work but it doesn't have to be bad, you get to choose the way you live your life whereas before your abuser (or abusers) dictated your life.
Sometimes words fail me, and then I need to express myself in other forms. I have taken up photography and getting to 'capture' my own world through the lens of a camera, reminds me that there is still beauty and hope in this world. Another thing that has helped is having healthy relationships with people. You need to not make the mistake of being around someone who leaves you feeling bad about yourself.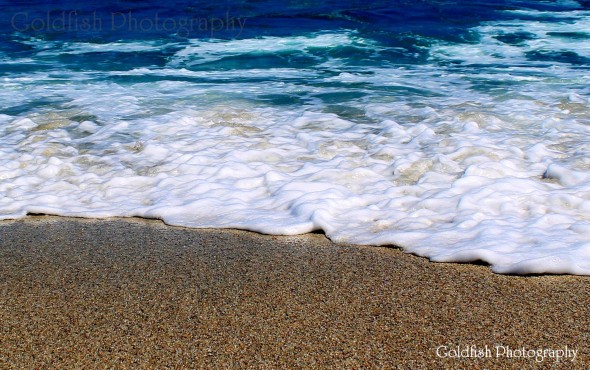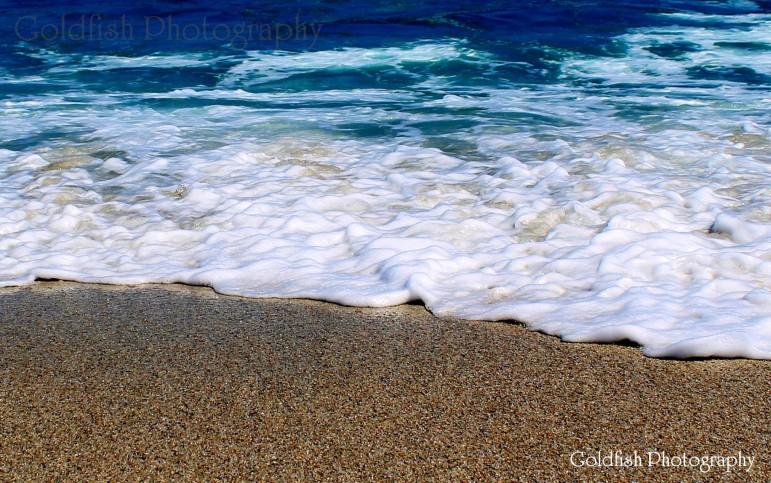 Of course therapy is one of the most helpful tools you can use. I regard myself as quite a closed and stubborn person and sometimes I am difficult to get through to, so I had to find a therapist who was right for me, and I did, and she helps me more than what I could put into words.
My service dog has been a great addition to my life and the way I cope; he calms me down, protects me from strangers, snaps me out of flashbacks and so much more.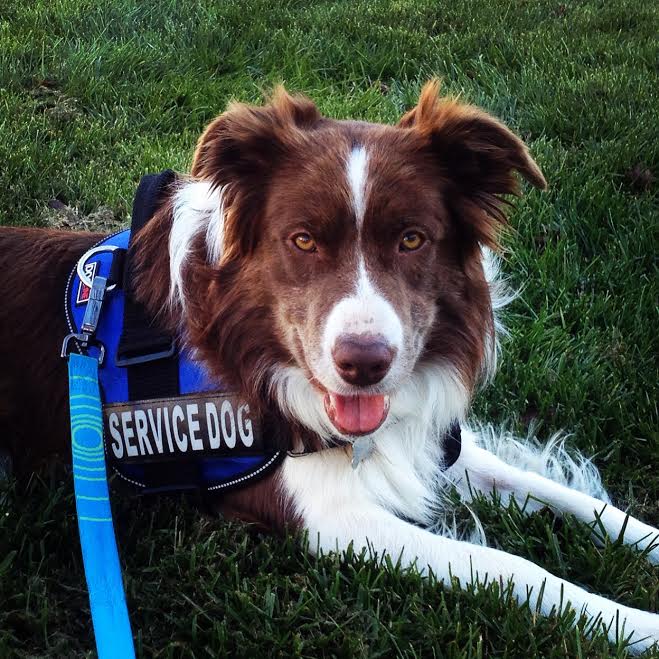 SAP: Has it helped you to be so far away from SA and where you grew up right now?
F: Leaving South Africa was one of the best decisions I have ever made. I needed a fresh start and it helped my recovery immensely. South Africa is beautiful, but for me there were too many reminders of my past and I knew that if I wanted to heal, I would have to be in a new environment, with new friendships and goals.
SAP: What are the things you miss most about your life back in SA?
F: I miss the culture. South Africans have a way of coming together and creating something awesome. We are rich in diversity, we're creative and sporty, adventurous and just fun overall. I miss being in nature, and seeing our oceans, mountain ranges, forests, sunsets, and the Kruger National Park – it is so mesmerising. And now that I have travelled, I appreciate it all a lot more. I also miss the food, particularly Ouma Rusks!
SAP: What are your dreams…what are you hoping to accomplish in the US?
F: I think I take "dream big" to the next level, but as the saying goes "Shoot for the moon. Even if you miss, you will land among the stars". I hope to be able to finish my studies in computer science, and to then find work and establish a home base in the US. I feel a responsibility to make a difference in the country I was born in, so Lindsay and I would like to create a foundation to sponsor disadvantaged South African students – specifically victims of abuse – to have the experience of studying in the US. We would love to give back the generosity that people have shown us, in any way we can.
And I would just like to say thank you to everyone who has contributed to Lindsay and I, we are so grateful, and hope that we can return the favour one day!
IF YOU WOULD LIKE TO HELP LINDSAY HELP FAYE, please see more here: http://www.gofundme.com/survivorcollege
Faye's story is not unique…
"Police crime statistics released in September 2012 state that in 2011/2012 there were a total of 9 193 sexual offences reported to the South African Police Services (SAPS) in the Western Cape. This translates into just under 27 cases per day. In total, 64 514 sexual offences were reported countrywide for that period. The difficulty with using statistics released by the SAPS is that many incidents of rape go unreported; some studies estimate that if all rapes were reported, the figures could be as high as 84 000 for the province and just over 500 000 for the country." – Rape Crisis
To report or seek help for yourself or a friend, please contact:
1. RAPE CRISIS: http://rapecrisis.org.za
2. RAPE WISE: http://www.rapewise.co.za/
Rape Wise provides education and workshops on prevention of the dangers facing kids as they grow up from bullying to drugs to abuse.
3. RAINN (Rape Abuse and Incest National Network): https://www.rainn.org
They are not based in SA, however, they provide great information to victims of abuse as well as friends or family of a person who has experienced abuse. They also have an anonymous online chat, where you can talk to a counsellor about what is bothering you and they will help you establish a recovery plan. This chat can be accessed in South Africa! Faye says "This is great for people, especially teens, who are too afraid to seek help. I used this resource several times and it was great. The counsellor will even help you find a local rape crisis centre if you tell them that you live in South Africa."