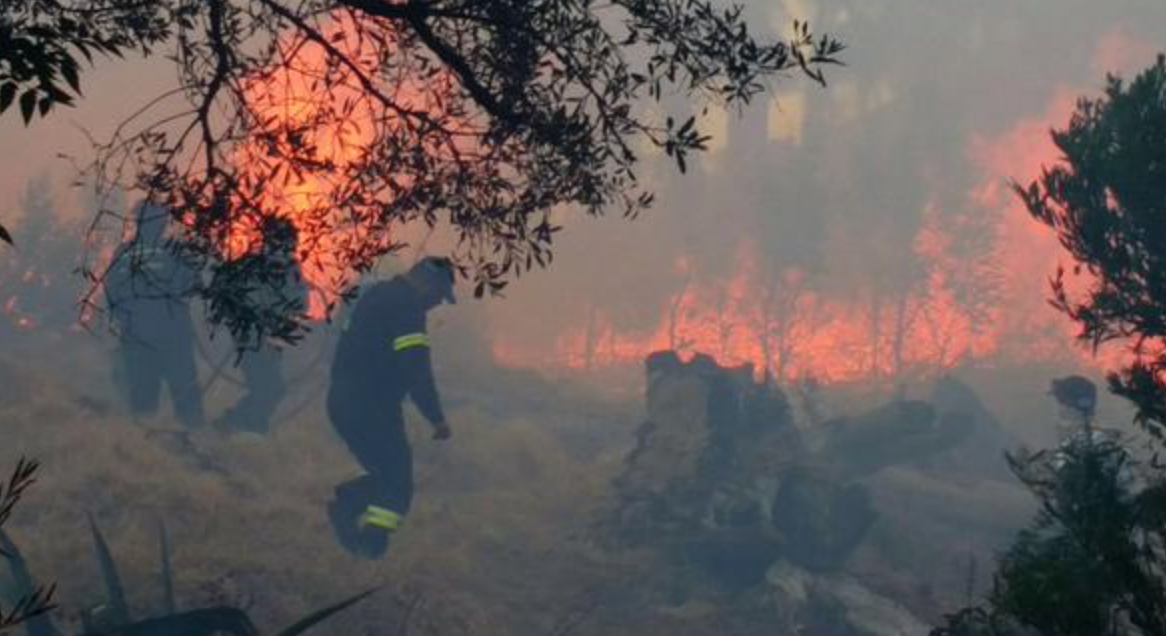 Volunteer Wildfire Services (VWS) has reported another fire has broken out in the Western Cape, on Lion's Head.
Last month fires swept the Southern Peninsula resulting in the tragic loss of two lives.
Firefighters from Table Mountain National Park (TMNP) are on the site fighting the current fire, and VWS is monitoring.
According to freelance videographer Daniel Walsh "Wind is Strong Up here, but there's a sense of calm in the air for now." In his latest tweet, Daniel said "Fire Fighters have got this! Huge fighting presence on the mountain at present."
Residents in the Noordhoek Wetlands area are being asked to keep calm. Residents in Cape Town are asked to avoid the area if possible and please allow emergency vehicles access to the scene.
VWS have asked specifically: "#KloofNekRoad please keep an eye out for fire trucks, slow down and give them space."
UPDATE 18:38: Daniel Walsh has just tweeted: "Foam is out. Flames are out! Incredible to watch how these people work."
Teams from @TableMountainNP getting to work #LionsHeadFire a few min ago. @vwsfires monitoring. @945Kfm@CapeTalk567 pic.twitter.com/kItEY7NXt6

— VWS Wildfires (@vwsfires) April 7, 2015
#LionsHeadFire. Pic by @Somersault_CT pic.twitter.com/juz91JRYaN" — VWS Wildfires (@vwsfires) April 7, 2015
#LionsHeadFire happening right now – Fire Fighters are on the scene pic.twitter.com/eqtGfRr0T9

— Daniel Walsh (@mr_danwalsh) April 7, 2015
Wind is Strong Up here, but there's a sense of calm in the air for now @vwsfires #LionsHeadFire pic.twitter.com/EHP7yDDzhR — Daniel Walsh (@mr_danwalsh) April 7, 2015