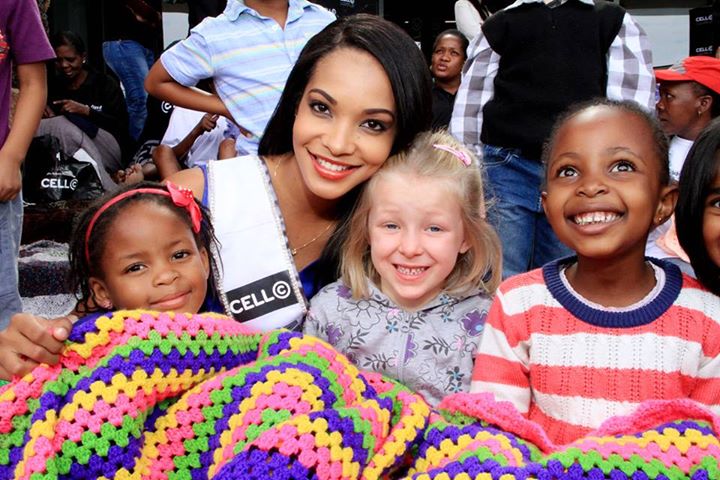 Miss South Africa  Liesl Laurie was on hand yesterday to receive another 600 blankets being dropped off at the Cell C Waterfall Campus in time for next week's Guinness World Record bid.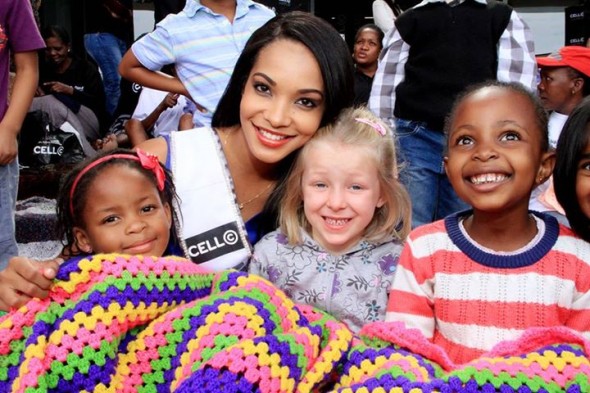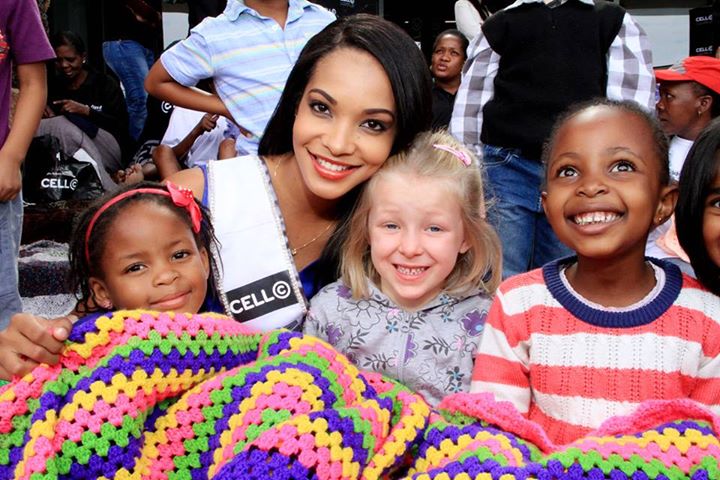 The 67 Blankets for Nelson Mandela Day campaign hopes to break the record on Tuesday 21 April with over 21,000 blankets.
The blankets will be laid out on the grounds of Pretoria's Union Buildings in front of Nelson Mandela's statue in order to gain a place in the Guinness Book of World Records.
The 67 Blankets initiative was launched last year by Carolyn Steyn after a "light-hearted banter" with Nelson Mandela's former assistant Zelda la Grange.
In a message on the campaign's facebook page, Carolyn said "I am constantly amazed at all the postings on our page. Witnessing all the frenzied activity around our beautiful country over the past year and especially today, has made me realise how truly blessed we all are to have united in our common goal and that is to keep our nation warm.
"And now we are in the final hurdle – and it is CRUNCH TIME!!! I am truly grateful to each one of you who has joined in to make magic happen. And now we have OFFICIAL CONFIRMATION that we are contenders for the GUINNESS BOOK OF WORLD RECORDS!!!!"
An aerial photo of the blankets, which have all been hand-made, will be taken which Carolyn believes will become iconic "showing the entire world how we have united as a nation to keep the legacy of our late, great father of our nation, Nelson Mandela, alive."
A representative from Guinness Book of World Records will fly to South Africa to officially witness the event.
More Info
Facebook Group: www.facebook.com/groups/1428277960761692/
Phone: 0617 67 67 67