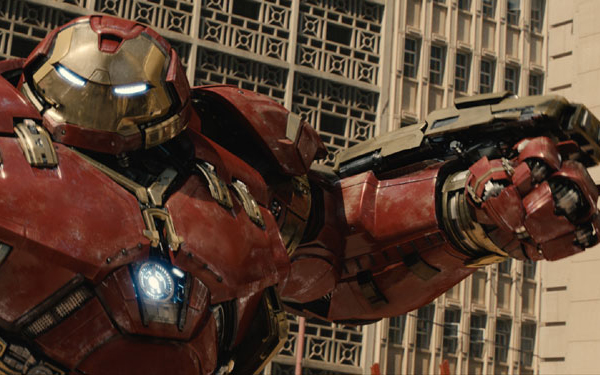 South Africa has a strong connection to the latest Hollywood blockbuster, Avengers: Age of Ultron. A fight between The Hulk and Iron Man takes place in Joburg, which features a few times in the movie, and Cape Town visual effects studio BlackGinger had a hand in the film's visual effects.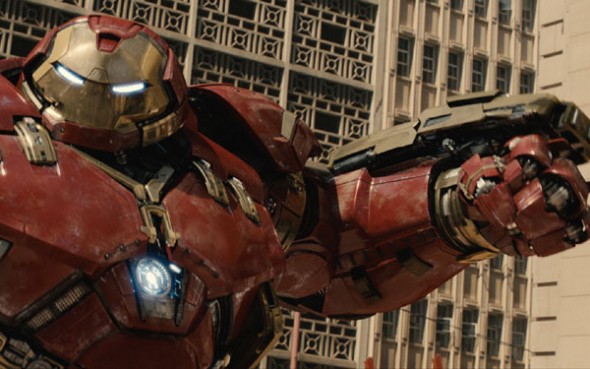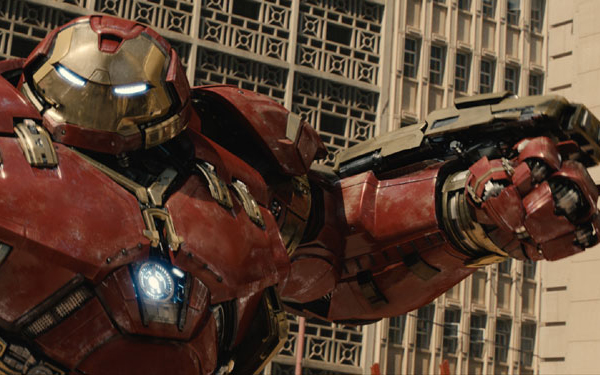 Johannesburg's city centre takes on an almost sepia, old world appearance in a fight sequence between the Hulk and Iron Man in the latest instalment of Marvel Comic superheroes, in the movie Avengers: Age of Ultron. Look closely and you can spot the old Rissik Street Post Office and the fountains at the Gauteng Provincial Legislature.
"Johannesburg has a very particular look and style to its architecture that I really liked," said director Joss Whedon. "It has very much its own rhythm, its own feel, its own tones, and there's an earthiness to the way it looks. It is very different from the other locations we shot. You know immediately you're not in North America."
In the fight scene, Iron Man puts on a special "Hulk buster" suit he created in case the Hulk got out of control.
"The team has come to the coast of Africa to find Ultron and Scarlet Witch who has gotten to [Bruce] Banner and basically given him a nightmare experience so overwhelming that he becomes not just the Hulk but the Hulk Hulking out," explained Whedon.
The Avengers – Location, location, location
To improve on the Avengers movie franchise, the production team took inspiration from James Bond movies and featured an assortment of locations. "How can they show such great scenery?" executive producer Jeremy Latcham explained the Bond inspiration to news site Yahoo UK. "How can they be in so many cool locations? And we wanted to tap into a little bit of that."
He said you could see the extras were better and felt more real because it was not shot on a back lot or soundstage. Besides South Africa, scenes were also shot in South Korea, Italy and the UK. "It's fun to go to these other big locations. We shot a sequence in Johannesburg, a big fight scene, right in the middle of downtown Johannesburg, and you feel it when you watch it."
Whedon said he wanted to take a global perspective on the Avengers, what kept them busy and who they were. "We wanted to see their effect on the world because they're all over being the Avengers," he said. "It' a global thing and also doesn't that make everybody love them? So we wanted to see both sides of that."
Joburg is great
Latcham said they looked all over the African continent to film the fight scene. Johannesburg was "the place to be" because it was film-friendly. "In the downtown streets we flew helicopters, crashed cars and exploded massive pyrotechnics.
"When you're bringing a movie of this size, you need a government that's going be welcoming, co-operative and give you the access to the city that you need."
He said it was exciting to find governments that wanted filmmakers to show off their cities. "I think the people of Johannesburg are going to be thrilled to see their city well represented up on the big screen."
Whedon also shared his praise. "The government has been great, the city has been great and people have just opened their doors to us and we couldn't have done it on this scale without that."
At the time of the shooting, Mark Ruffalo, who plays the character of The Hulk, joked on Twitter:
@pranav1490 @SamuelLJackson Sorry for the mess. I can keep a lid in it usually but when I blow it's bad.

— Mark Ruffalo (@MarkRuffalo) February 25, 2014
According to the Gauteng Film Commission (GFC) shooting took place for 10 days in early 2014 and "was one of the biggest productions ever undertaken in Johannesburg". Local talent included 315 film crew members, 11 cast members, 647 extras, and 26 Johannesburg-based trainees recruited from local filming schools.
In post-production, some of the visual effects were done by Cape Town visual effects and animation studio, BlackGinger. The studio and its world-class talent are name-checked in the credits for their work on clean-up and rotoscoping, creating some of the dust and debris effects, and object replacement. It was a small slice of the pie, but took a lot of hard work over three months with extremely tight deadlines.
Movie premise and reaction
The movie follows the adventures of Marvel's superhero team – Iron Man, The Hulk, Captain America, Black Widow, Hawkeye and Thor – and is based on the comic book series The Avengers. It stars Robert Downey Jr, Chris Hemsworth, Mark Ruffalo, Chris Evans, Scarlett Johansson, Jeremy Renner and Samuel L Jackson.
The movie opened on 24 April in South Africa, a week before it gets to American big screens on 1 May. The GFC has urged movie goers to watch the film and tweet their enjoyment of it, using the hashtag #AvengersJozi.
At the premiere in Johannesburg on 22 April, viewers were impressed and took to Twitter:
"@Ennovy_Nova: Couldn't hide my inner nerd tonight Avengers is an epic movie! Avengers Assemble! #AvengersJozi" Great movie ?

— s/ashmusique (@pcy_nhlabathi) April 24, 2015
Hulk vs Ironman and SAPS in Johannesburg CBD was best part…poor Carlton Centre. #AvengersAgeOfUltron #AvengersJozi

— Israel Phiri (@israelphiri) April 23, 2015
@Mutodi @IamNaomiM @FilmFound @GautengFilmCom #AvengersJozi great film! Are those buildings in Jozi still alright after HulkVsIronman fight?

— Carlo McFarlane (@CarloMcFarlane) April 23, 2015