A former Amanzimtoti resident has had her greatest dream come true, thanks to the guys at East Coast Radio (ECR) and Netcare 911.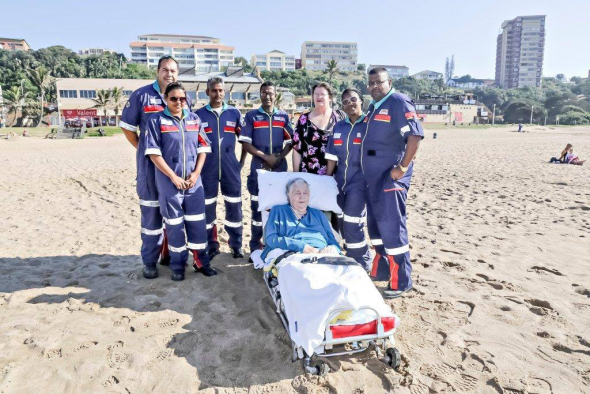 Eighty-five year old Martie van Staden's dream was simple – to spend a few minutes watching the waves and smelling the fresh breeze of the ocean. But it was not so simple to execute.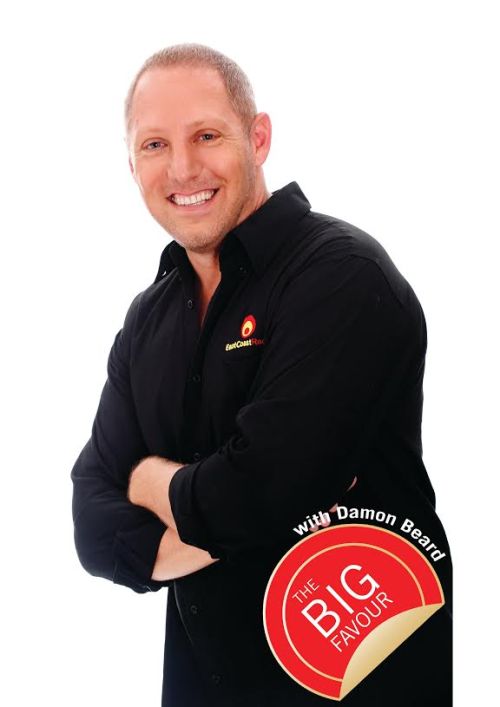 Martie (nicknamed the Queen Mother by her family) has been bedridden for nine years following an unsuccessful back operation. When she lived in Toti she used to visit the beach regularly…but for the past nine years, living at a care home in Queensburgh, she has been unable to even go outdoors.
So Martie has spent nine years longing to be close to the ocean once more.
It seemed impossible…until her daughter, Magda Snowdon, desperate to help fulfil her mom's dream, got in touch with ECR's Damon Beard. Damon hosts a weekly feature on Tuesdays called The Big Favour. The show – which won the MTN Radio Award for Best Community Feature last month – allows listeners to write in with requests. Damon, with the help of sponsors, then makes their dreams a reality.
Last Tuesday Magda told Damon her mom's wish on-air, saying: "It's nothing fancy. She just wants to go and look at the sea and go back again to the home."
When Damon contacted Chris Botha at Netcare 911 to help make Martie's dream come true, he readily accepted.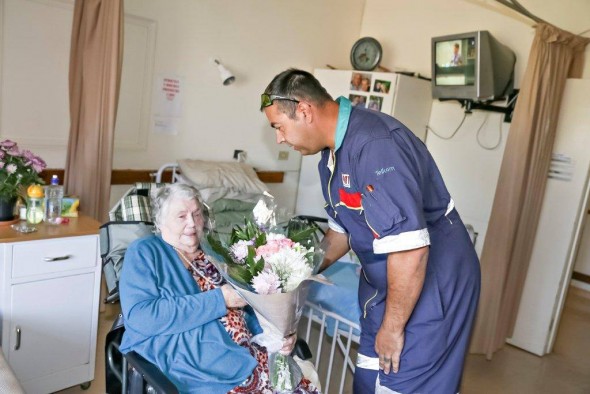 On Thursday morning, the Netcare 911 team fetched Martie from the care home and took her to 'Toti Beach in an ambulance. There Martie was served tea on the sand as she spent some time looking out at sea. (And felt like a true Queen according to one of her daughters!)
"This is something most of us take for granted every single day," said Damon afterwards, adding a big thank you to Chris and the Netcare 911 team for making her dream come true.
"You went out of your way with flowers for her and even got her some tea on the beach," Damon wrote on his facebook page. "You've made one lady INCREDIBLY happy and I appreciate and thank you with all I have."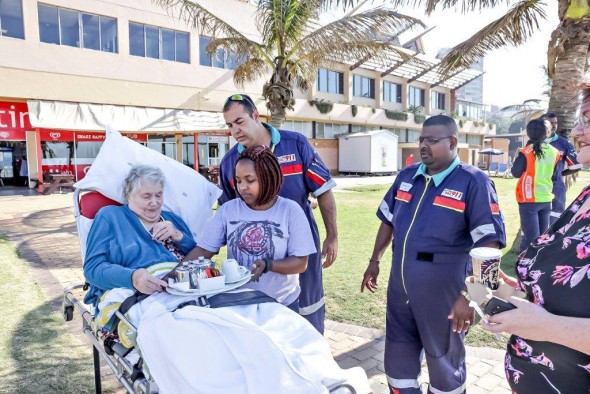 Heila Smith added what a "treat it was for Mom to have been spoiled like this…The ambulance people were wonderful with her, treated her with dignity and so much passion, care and love." Thank you ECR and Netcare 911!