The Springboks have officially launched their Rugby World Cup Campaign with a launch video and a new website.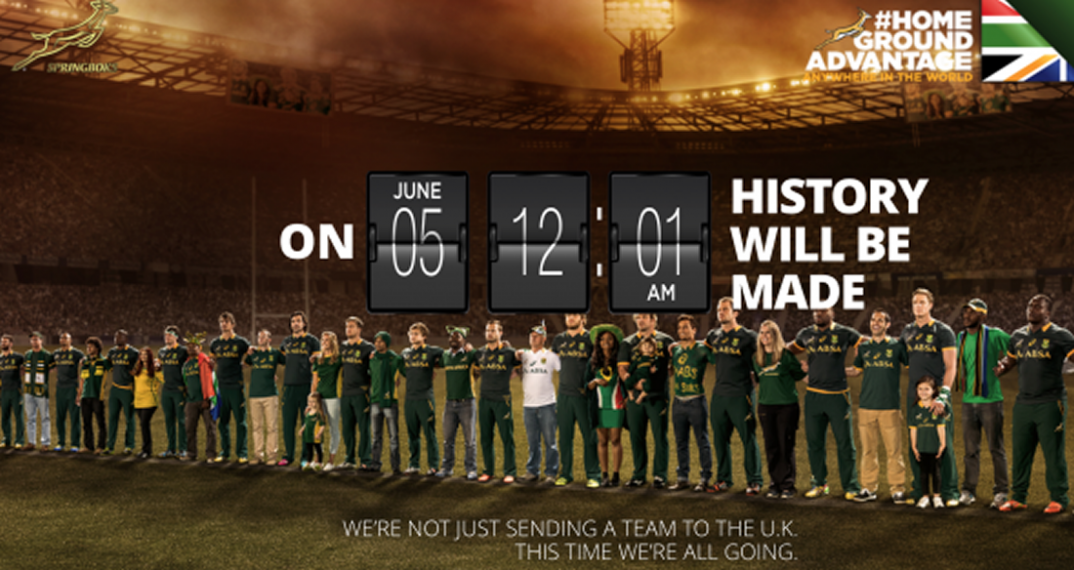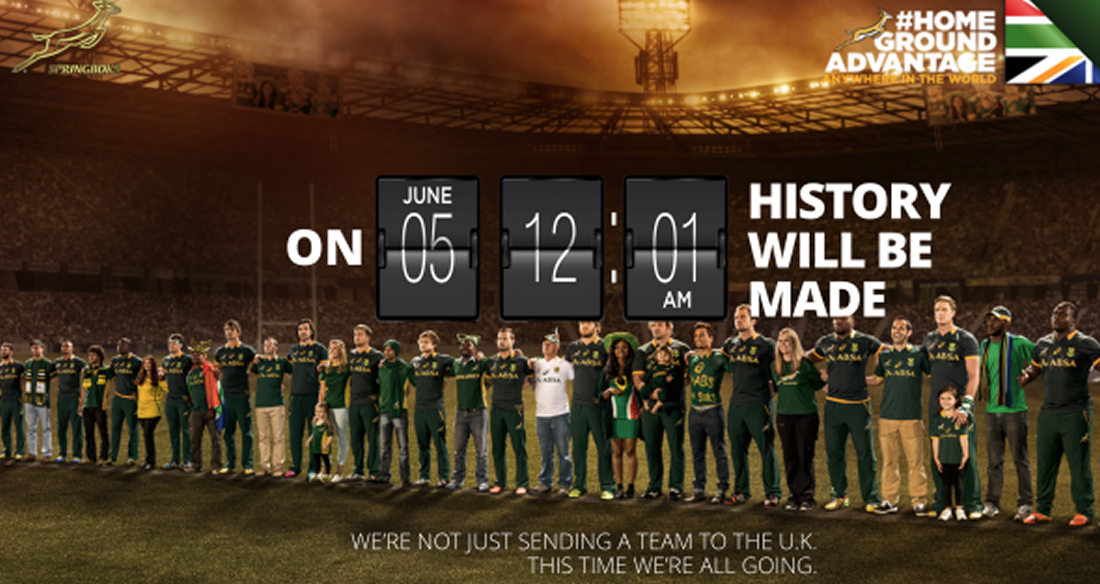 The message for the campaign is clear: Give the Springboks #HomeGroundAdvantage …anywhere in the world.
The video includes some classic lines that are sure to give fans goosebumps. Sentences like "2015 is our year. We are the ones we've been waiting for" and "the colour we are becomes less important than the colour we're in".
It's about how rugby unites our nation and makes us forget those things which separate us. It asks "where we you when destiny came knocking" and recalls the moment former President Nelson Mandela wore the Springbok jersey and changed the course of history.
The video calls on fans to visit the new site – www.HomeGroundAdvantage.co.za – to be a part of history in the making this year.
On the site, the message reads (in capitals): "We're not just sending a team to the UK. This time we're all going." All will be revealed on June 5th. In the meantime, fans are told that "the journey to the biggest tournament in the world starts right here", with 'here' being a link to the Springboks' YouTube page where you can watch the launch video.
The 2015 Rugby World Cup Tournament will be hosted by England from 18 September to 31 October.
Watch #HomeGroundAdvantage Launch Video:
If you're unable to see the video below, please visit this page – https://youtu.be/Tf77JL3tlDk
2015 is our year. We are the ones we've been waiting for. #HomeGroundAdvantage https://t.co/oEftmVpyuQ

— South African Rugby (@bokrugby) May 21, 2015
[wpbrad id=78]