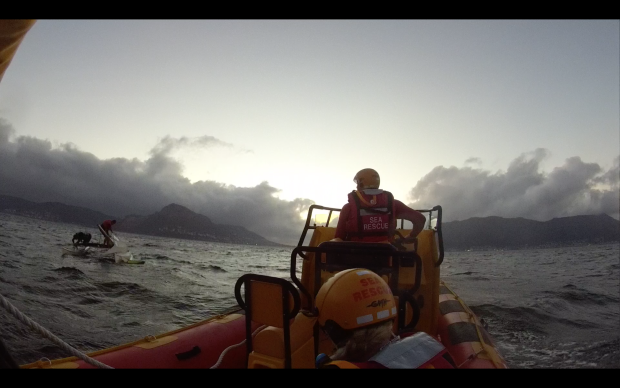 Local Fish Hoek photographer Robyn Gwilt spotted more than just her new favourite whale yesterday evening when she popped down to the beach to photograph it. She also noticed two men hanging on to an overturned Hobie Cat way out at sea.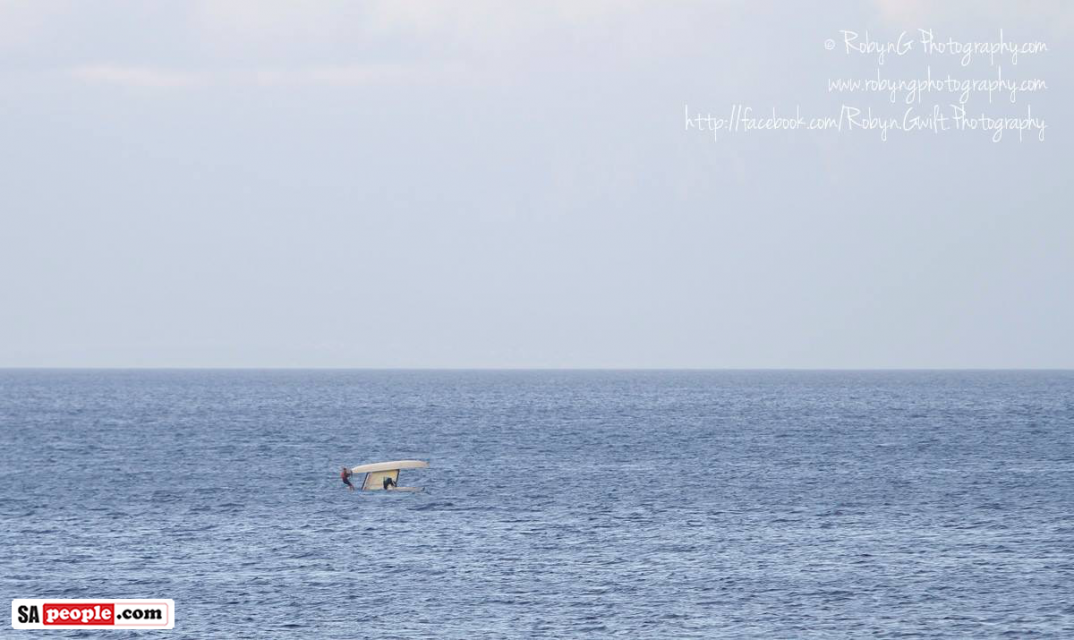 She immediately tweeted NSRI (National Sea Rescue Institute), and then left them to perform their awesome work…while she turned her attention to 'Engelbert' as she has named the whale which has been visiting Fish Hoek coastline every evening this week.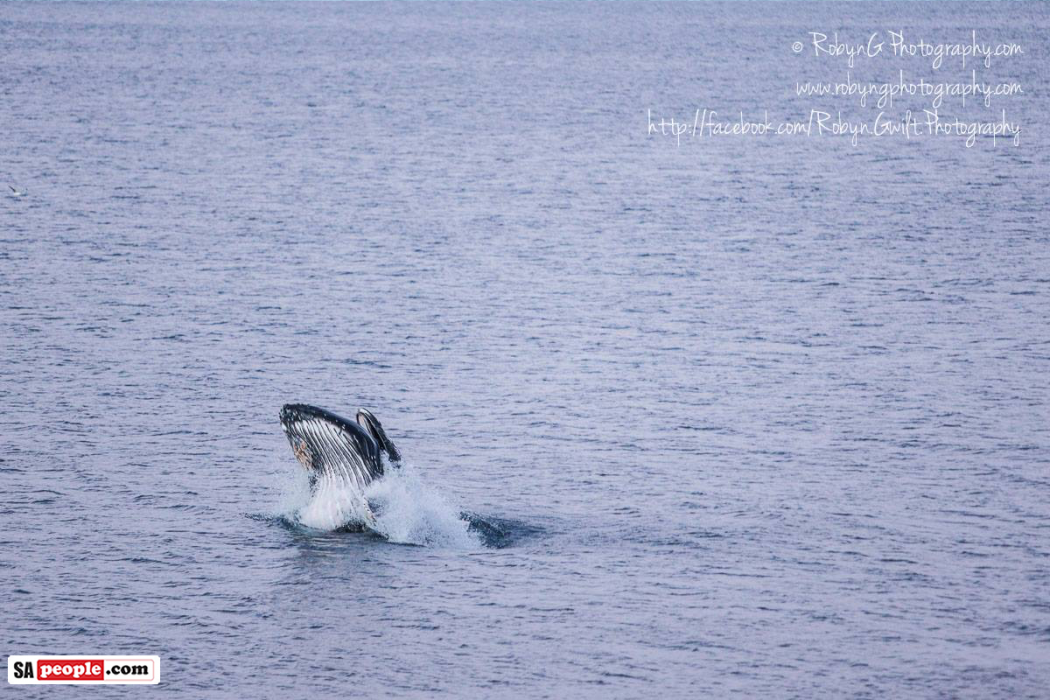 "I think she's a Mommy with a very little calf, so she's actually Engelbertina," says Robyn. "She was back lunge-feeding yesterday evening between Sunny Cove and Glencairn, with seals playing alongside her.
"In the meantime the NSRI came tearing out of Simonstown and headed for the Hobie, which I actually couldn't see with the naked eye… those guys must have been pretty nervous out there. And cold! When I left, it was pitch dark, and the rescue was still going on."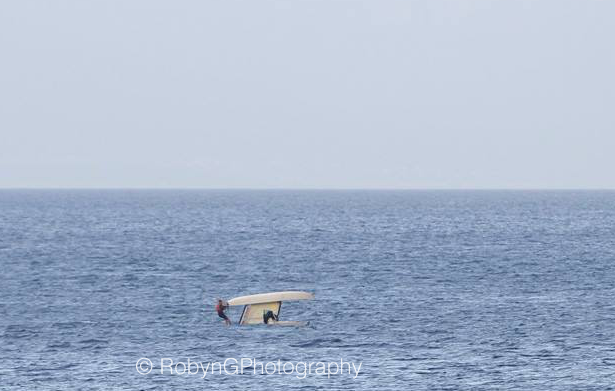 Darren Zimmerman, NSRI Simonstown station commander, confirmed that at 17h16 yesterday evening the NSRI Simonstown duty crew were activated by the Transnet National Ports Authority (TNPA) following eye-witness reports of two men capsized on a Hobie-cat off-shore of Sunny Cove, Fish Hoek.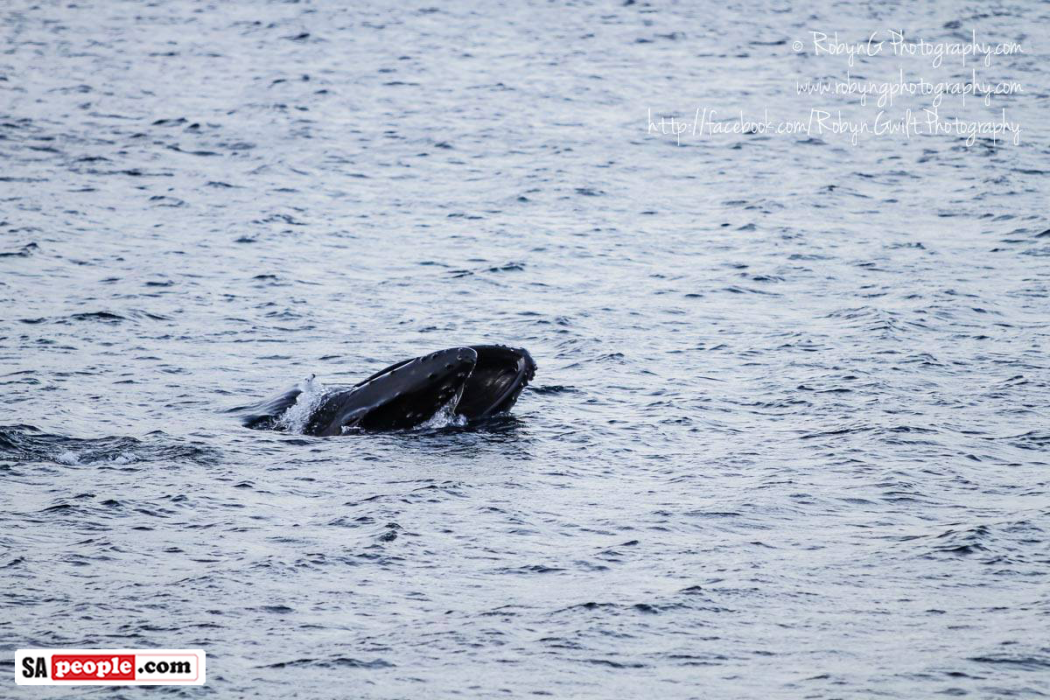 "NSRI Simonstown duty crew launched our sea rescue craft SPIRIT OF SURFSKI II and on arrival on the scene, approximately half a nautical mile off-shore of Sunny Cove, the two local adult males were assisted to right their Hobie-cat and they were towed safely to Fish Hoek," he said.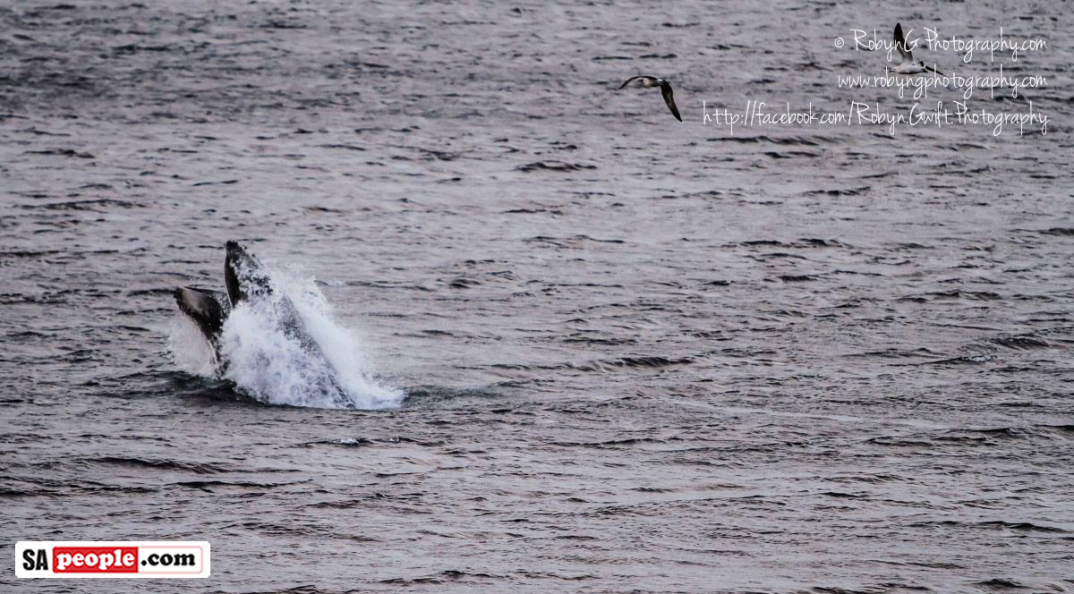 "CMR (Cape Medical Response) paramedics assessed both men for possible hypothermia but they were not injured and they required no medical attention and no further assistance was required.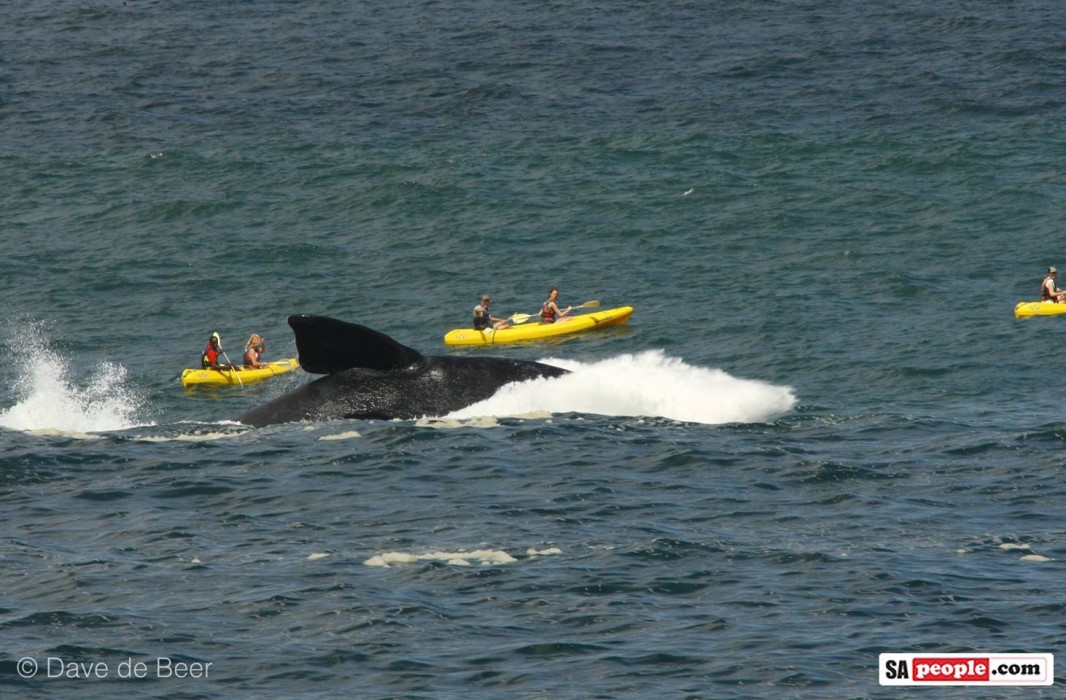 "The two men had launched earlier at the Fish Hoek Sailing Club and while sailing their Hobie-cat the craft had capsized and they had drifted while trying to right the craft before our sea rescue crew arrived on the scene to assist them."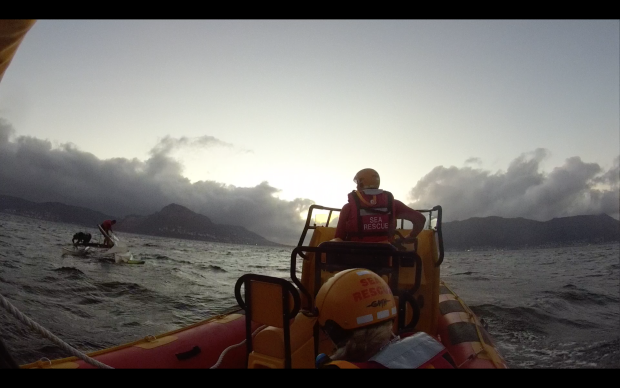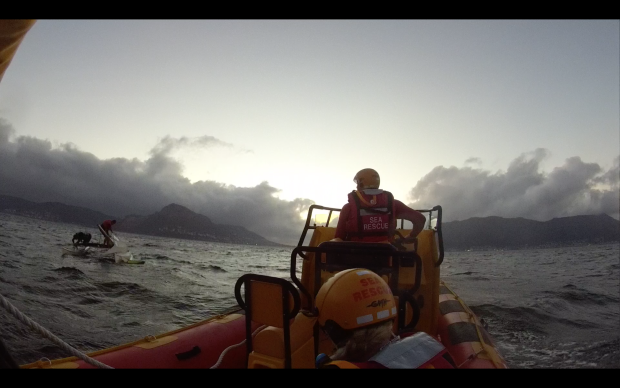 [quote_box_center]
TO REPORT A SEA RESCUE EMERGENCY:
DIAL 112 FROM A CELLPHONE
TO SUPPORT THE NSRI:
SMS 32287 with your name and a message of support for our Sea Rescue crew
MORE PHOTOS: 
https://www.facebook.com/Robyn.Gwilt.Photography
[/quote_box_center]