Well done to swimmers in the Western Cape who braved the winter waters for a full 30 minutes today in the Annual Polar Bear Challenge at 4th Beach Clifton.
It was a "stunning day, with 'pleasant' 11 degree water," according to Fish Hoek professional photographer Robyn Gwilt. Here are her (and friend Jennifer Anderson's) photos to prove it:
Pre-swim gathering for the photos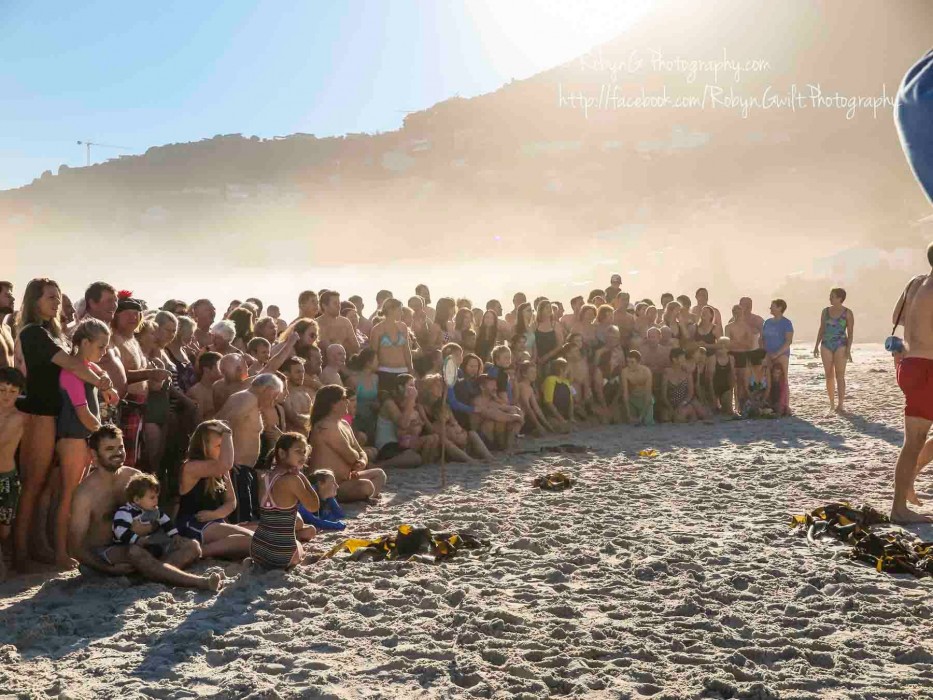 "Today the Fish Hoek Beach 'A' Team (below) took part…and we all stayed in the water for the full 30 minutes!" says Robyn.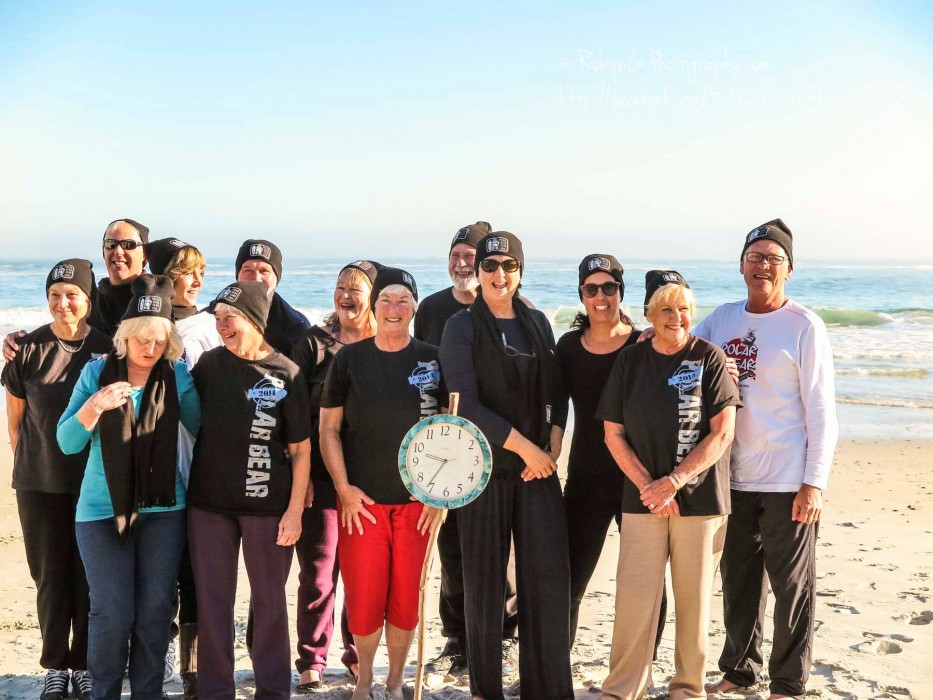 Like Lemmings…headed for the water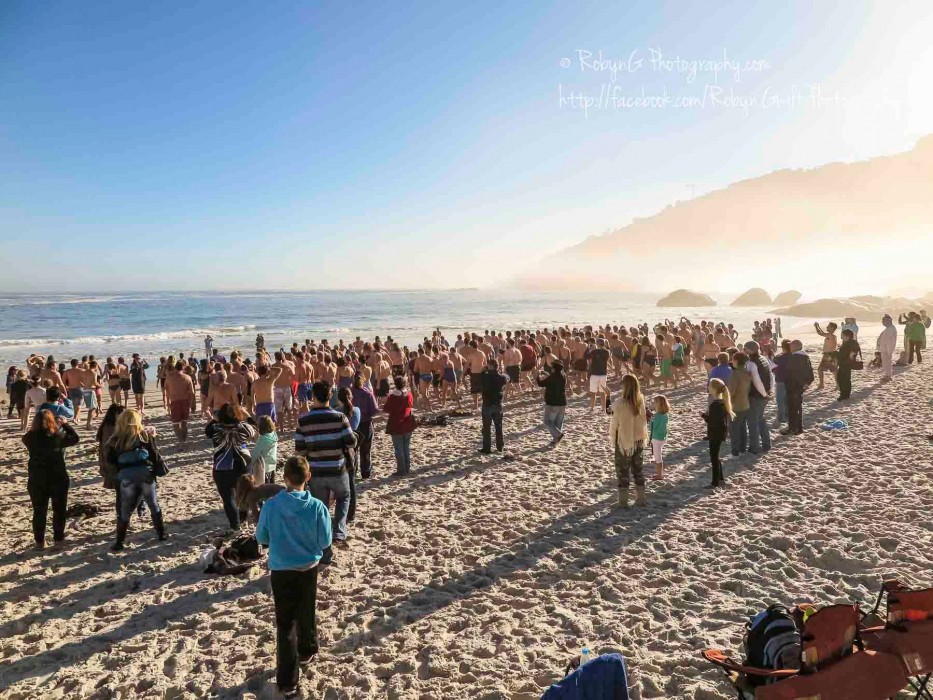 Yes…30 minutes later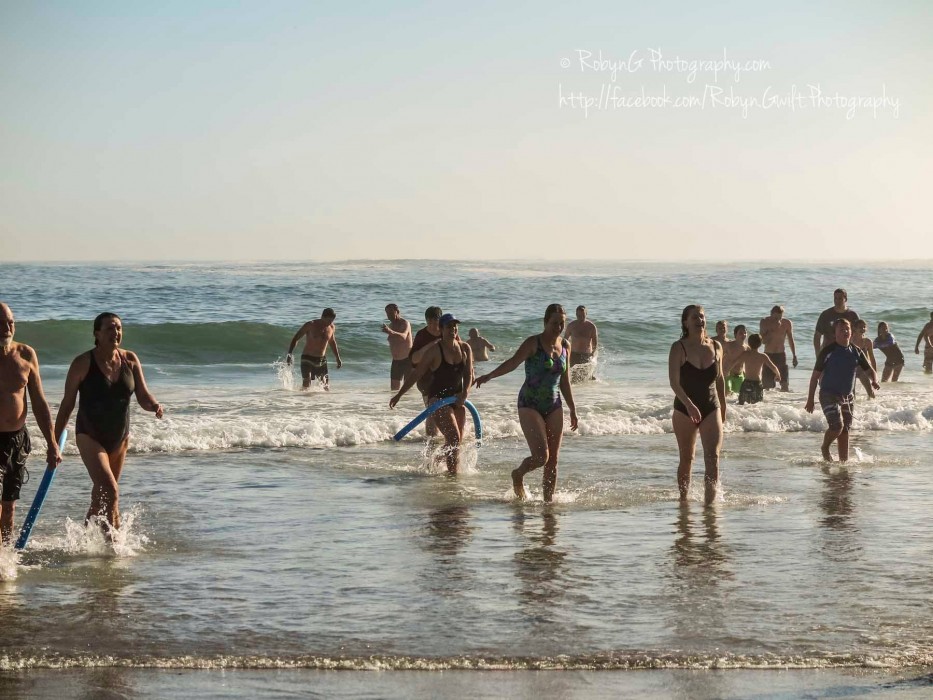 These are the swimmers that stayed in for the full 30 minutes!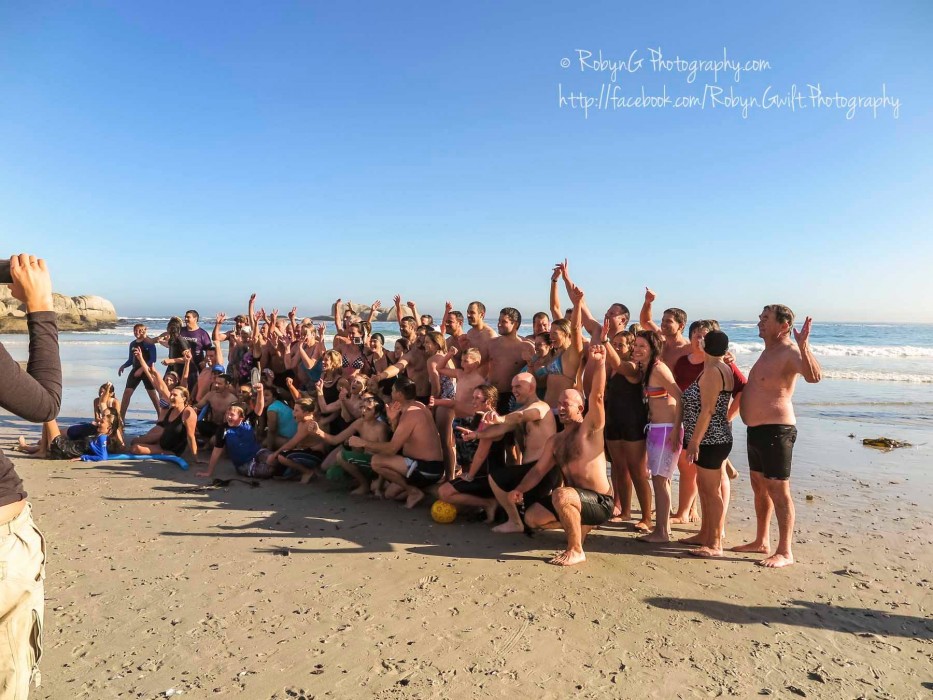 [vc_button title="View more of Robyn's Kalk Bay Photos here" target="_blank" color="default" size="size_large2″ href="https://www.facebook.com/media/set/?set=a.10152850660752411.1073741947.168363537410&type=3&uploaded=22″]
[vc_button title="Follow Robyn Gwilt on Facebook" target="_blank" color="default" size="size_large2″ href="Follow Robyn Gwilt on Facebook: www.facebook.com/Robyn.Gwilt.Photography"]