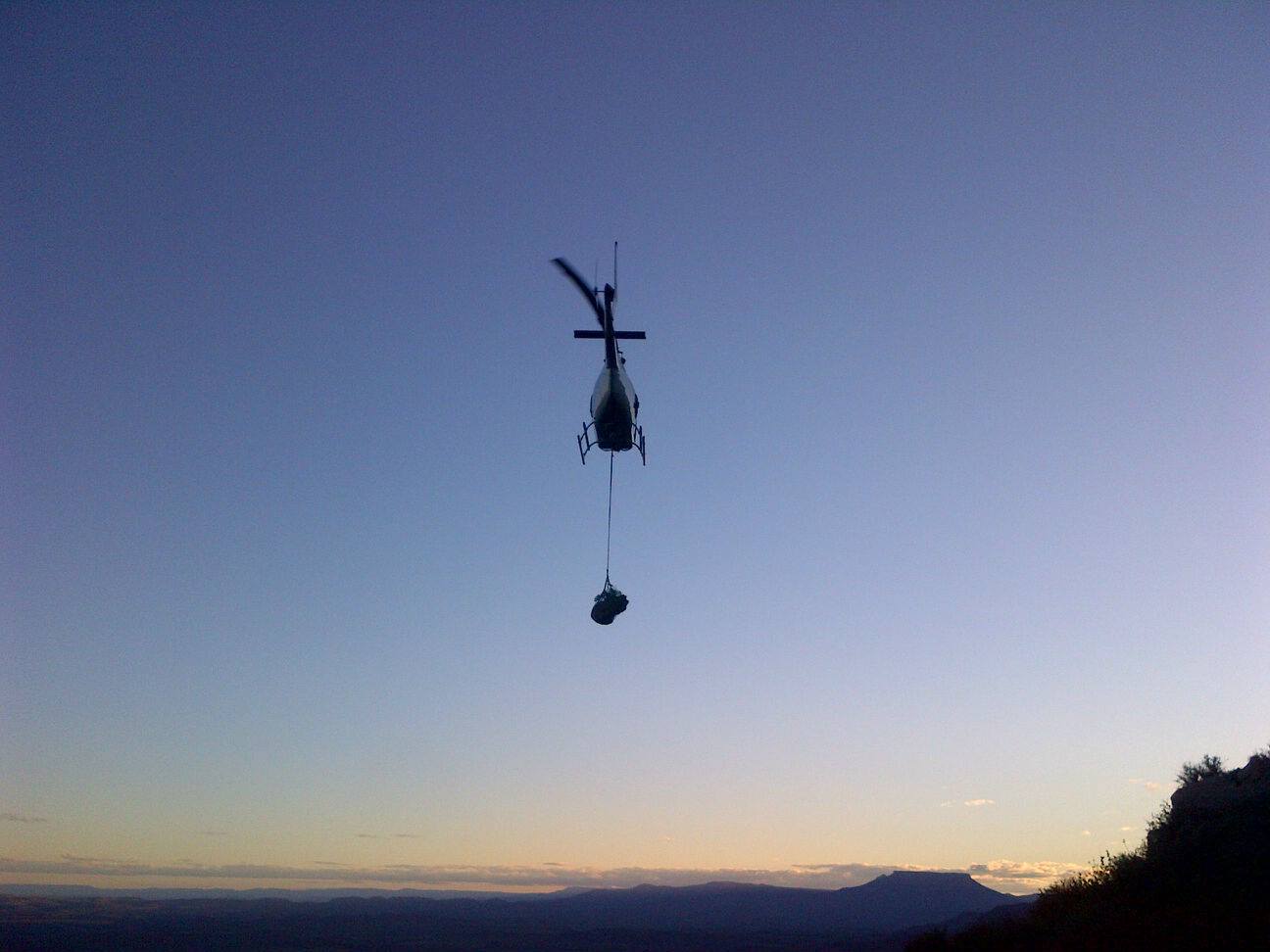 Following an intense three-week search through the mountains and valleys of the Great Karoo, the 3-year-old male lion that escaped from the Karoo National Park outside Beaufort West has been successfully recaptured.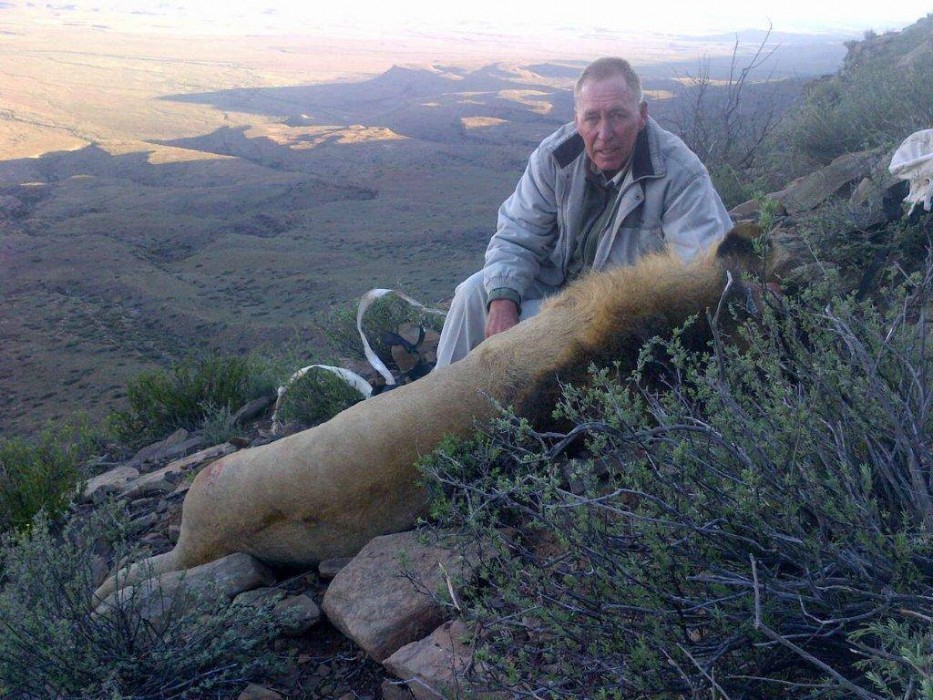 The young lion – nicknamed Sylvester by locals – is suspected to have made his original Great Escape, on Friday 5 June, through a gap in the fence caused by recent heavy rains. It's thought he was being chased by older lions.
Sylvester managed to go walk-about for three weeks, evading capture from some of the country's most professional trackers and sniffer dogs, and leaving several dead animals and nervous farm workers in his wake.
"It appears the young lad had covered over 300 kilometers during his journey, and a number of sheep and a kudu were reported to have been killed by the lion since its escape," said Nico van der Walt, Park Manager at Karoo National Park.
Van der Walt confirmed the young male was finally caught late yesterday (Monday 29 June 2015) after trackers found spoor in an area approximately 20 km from the Karoo National Park.
"The lion had been located by spotters on Monday above steep cliffs in the Nuweveld Mountains, at 5800ft above sea level," said Van der Walt. "It was darted by a SANParks Vet from a helicopter and brought to safety under extremely difficult conditions.
"It had to be loaded into a sling underneath the chopper while lying immobilised on the mountain side. This was the most dangerous part of the operation as the helicopter blades were not more than two meters from the mountain edge with the lion lying 3 meters from a high cliff."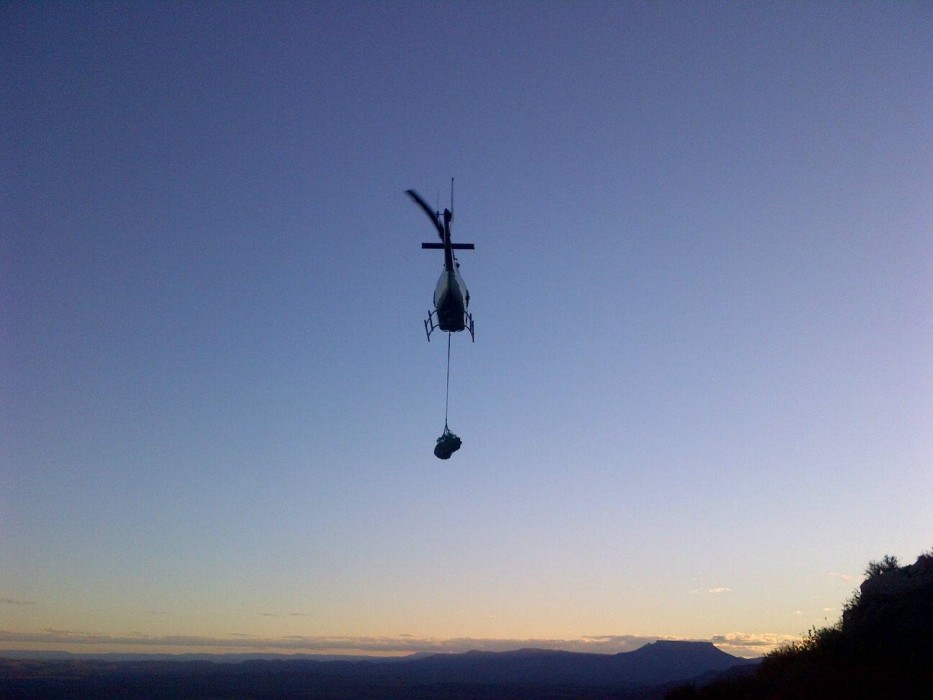 Van der Walt said the lion is in good health and has now been released into a boma for observation.
SANParks, Chief Executive Officer, Fundisile Mketeni congratulated the team, including trackers who came from Botswana, for their professionalism, calling this a "momentous task" carried out "under extremely difficult conditions" and commended them on the "safe capture and return" of the lion saying they had "really lifted conservation to another level and for that we are extremely grateful."
Lions were first released into the Karoo National Park in 2010 after an absence of almost 170 years in the area. The last wild lion was, according to records, shot in 1842 in the nearby settlement of Leeu-Gamka (which means lion-lion – 'leeu' is Afrikaans for lion and 'gamka' is the San word for lion).
The introduction of the lions to the park serves both a conservation objective and enhances tourism.
Unfortunately for Sylvester – there's unlikely to be another Great Escape. He has now been fitted with a tracking collar!