The small but strong community of Prince Albert in the Karoo are running this morning in support of Caleb Swanepoel, the 20-year-old Prince Albert resident who lost his right leg in a shark attack last weekend.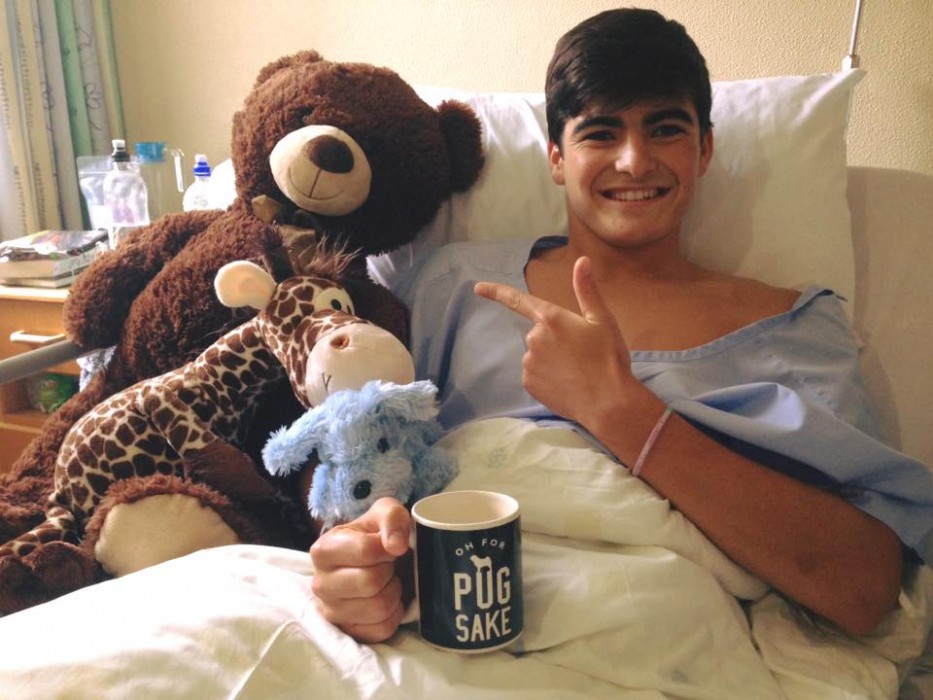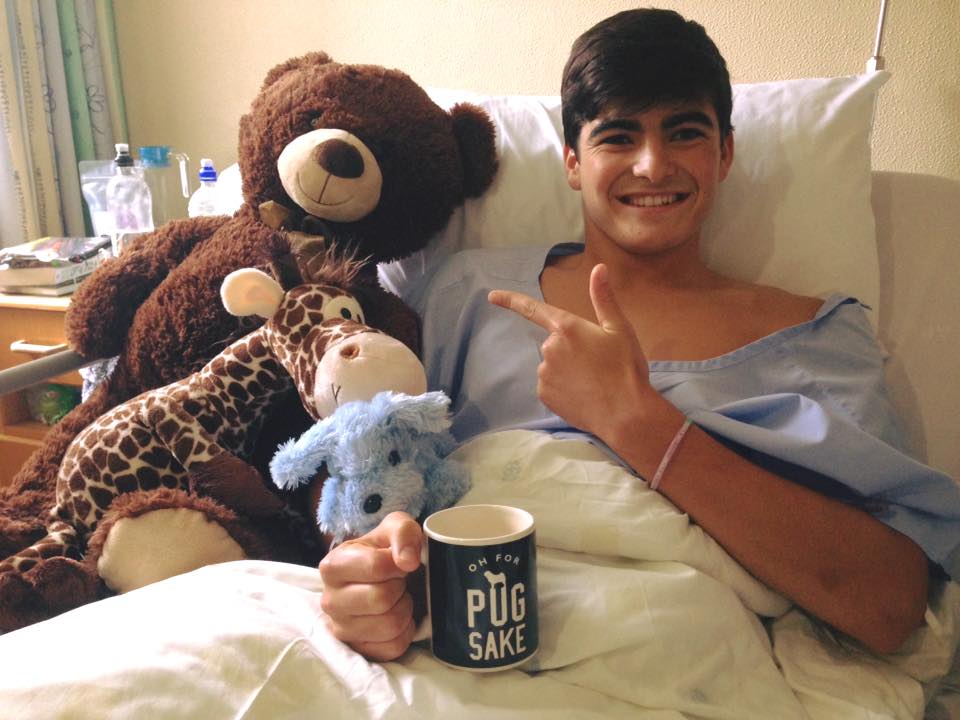 Caleb was body surfing last Saturday, whilst enjoying a two-week family holiday at Buffel's Bay (between Knysna and Sedgefield), when the shark attacked. At first he and his two brothers, who were in the water with him, mistook the shark for a dolphin.
According to the National Sea Rescue Institute (NSRI), it was Caleb's brothers – Joshua and Alexander – who rescued him from the surf.
"A shark emergency kit, kept at the Buffalo Bay shop, was brought to the scene. The emergency care provided by the doctor [Dr Deirdre Richmond, who happened to be on the scene at the time] and by Caleb's family, friends, fellow surfers and bystanders who assisted on the scene – prior to NSRI and emergency services arrival – contributed to saving his life," said the NSRI.
According to medical experts, it's a miracle that the first-year University of Cape Town drama student is alive. Caleb's father Luc told the 'George Herald' that a MediClinic doctor who was on call when Caleb was helicoptered in, attributes his son's survival "to the fact that the main artery clotted after the shark released its grip on Caleb's leg, causing the artery to go into spasm, which minimised the bleeding."
It is believed that Caleb was attacked by the same great white shark that attacked another UCT student, Dylan Reddering, less than 24 hours beforehand at nearby Lookout Beach. Reddering is expected to make a full recovery.
A special page has been set up on Facebook for Caleb and photos have been uploaded showing he is in good spirits.
"We are grateful that Caleb is alive and we want to focus on moving forward in a positive way," says his father. "We created a Facebook page, Caleb Swanepoel, to keep everyone updated with Caleb's recovery. Caleb values and appreciates all the support."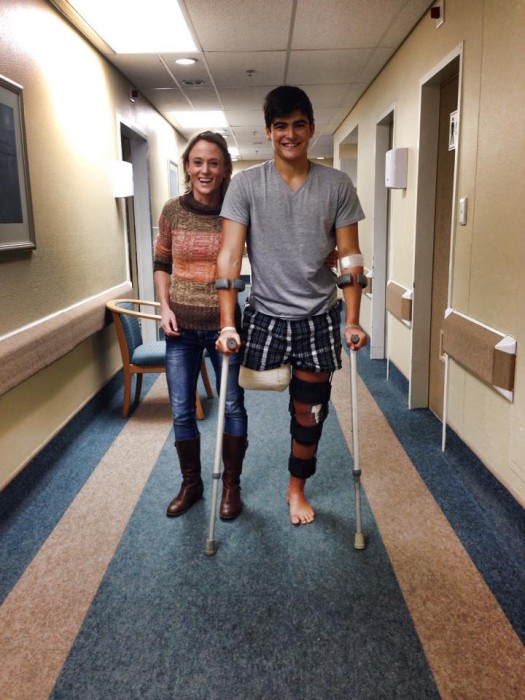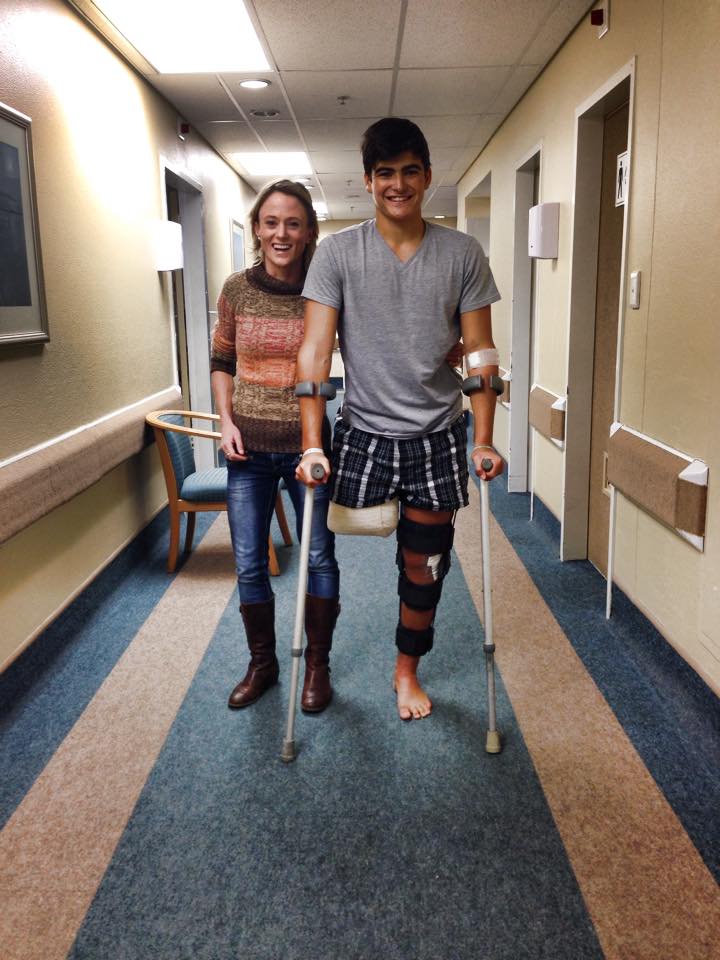 Parkrun Details – Dedicated to Caleb – Please wear Blue and/or Red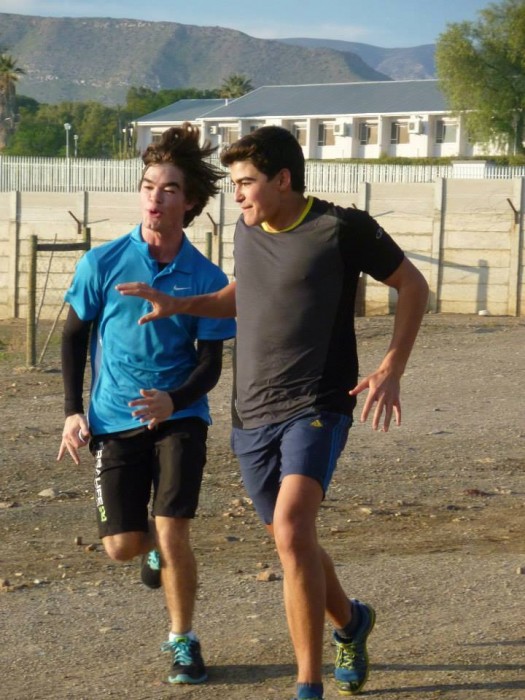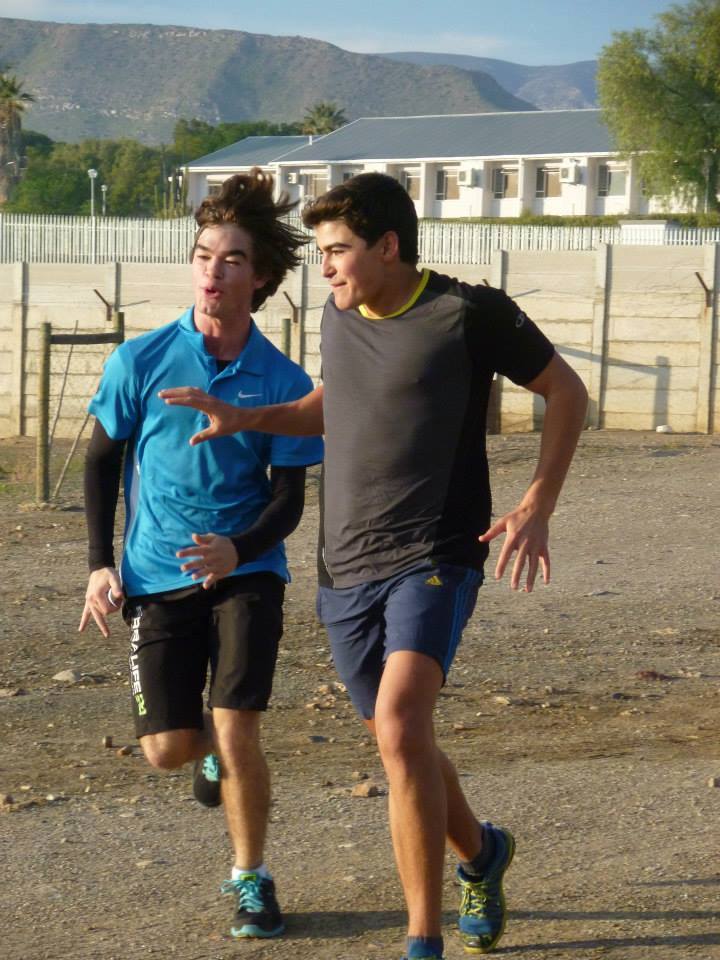 The Prince Albert parkrun event begins at 8 am and will be dedicated to Caleb. Any members of the community or tourists are welcome to join in and show their support for Caleb and his family during this time.
The run begins at Odendaal Stadium.
Please wear blue and/or red in support of Caleb, and spread the word. #fightwithcaleb
If you can't join the community in Prince Albert, please find a parkrun near you: http://www.parkrun.co.za/events/
parkrun organise free, weekly, 5 km timed runs around the world. They are open to everyone, free, and are safe and easy to take part in.
MORE INFO
Caleb Swanepoel support community
View Viral Video of Great White Shark in South Africa.