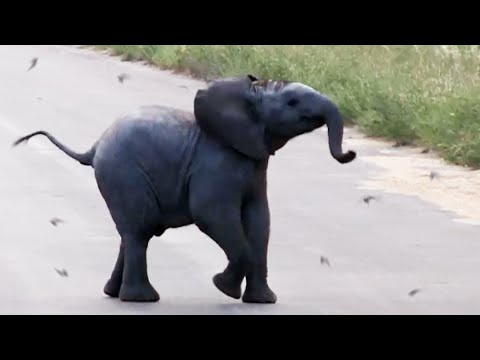 Kruger Sightings recently added this gorgeous video of a tiny new-born elephant to their YouTube page.
The elephant calf can be seen trying to chase away swallows that are flying low around him.
The video was taken by a tourist called Susan on the H3 near Berg en Dal in the Kruger National Park, in South Africa.
Watch Video: Baby Elephant Calf vs Birds – Latest Wildlife Sightings