Ooh la la. There were two incidents in KwaZulu-Natal yesterday with agitated elephants and English and French tourists in hired cars! Fortunately everyone has survived the incidents, a little shaken…but unharmed.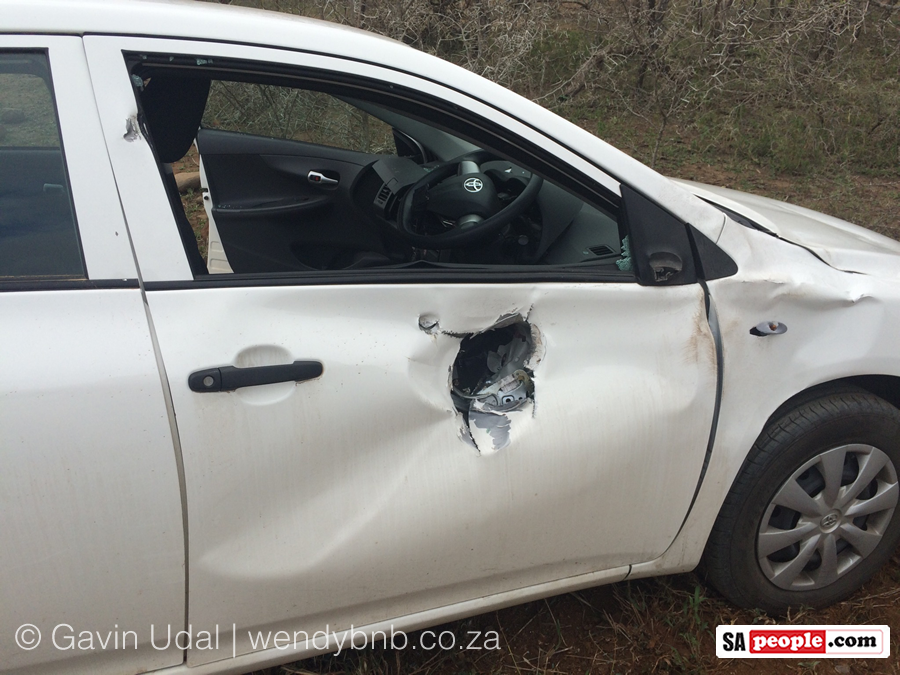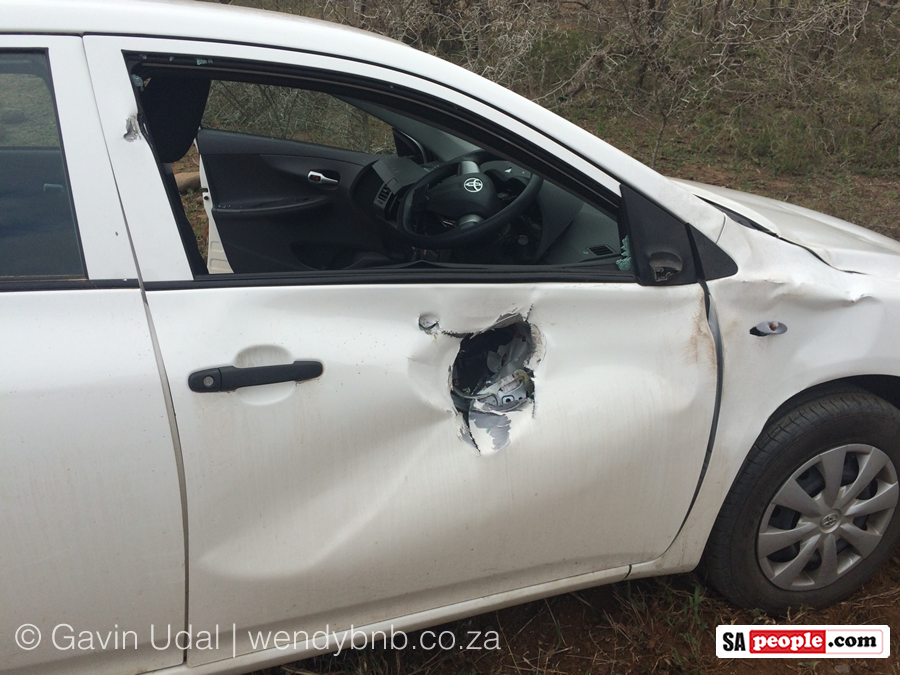 Gavin Udal, from Wendy's Country Lodge, was on a game drive through the iMfolosi-Hluhluwe Game Reserve when he captured these photos of the two vehicles, after each had had its altercation with an agitated elephant.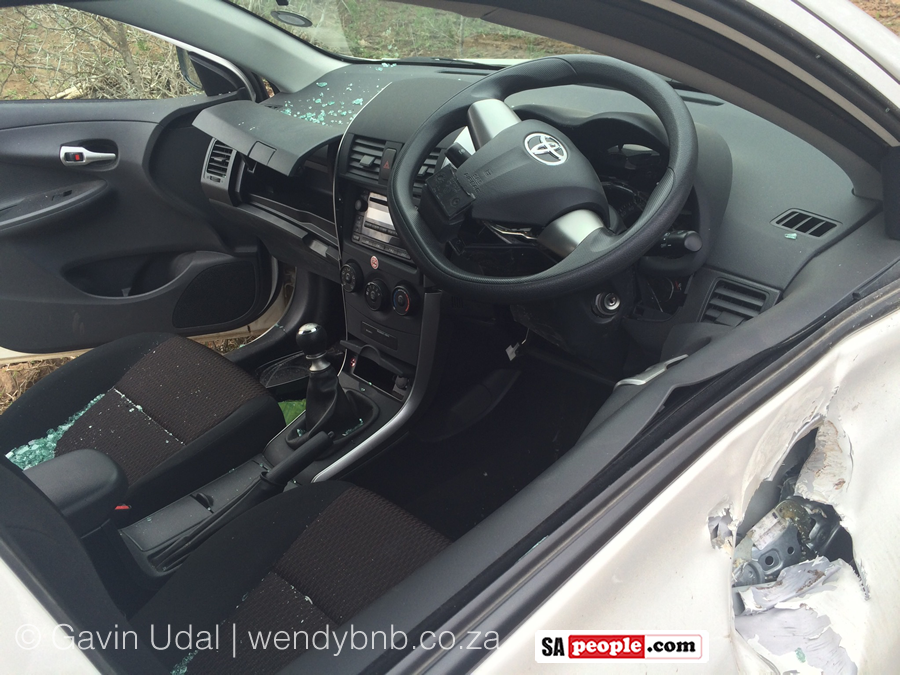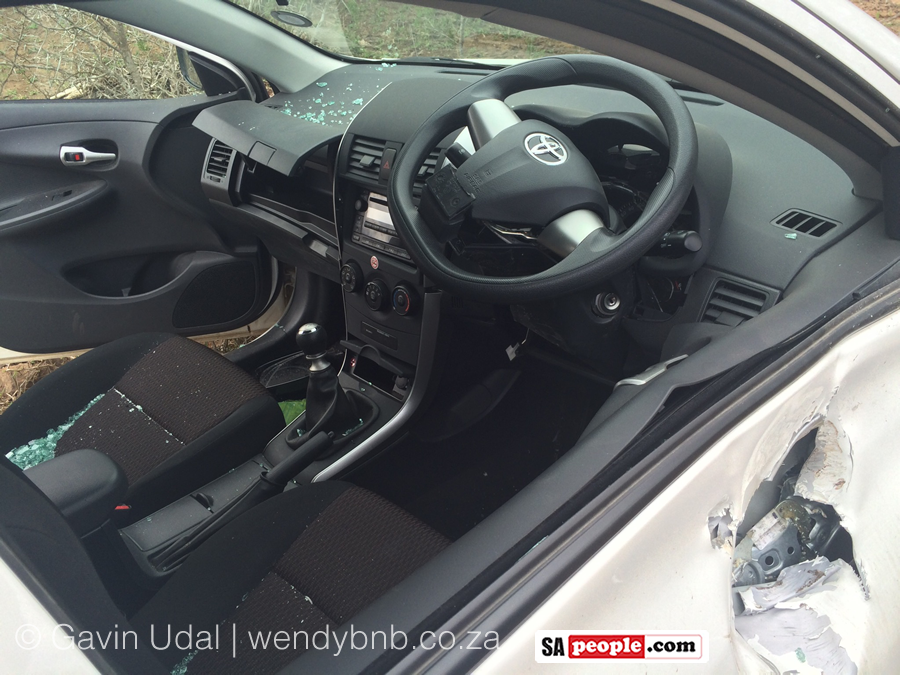 In the first incident, involving the white car, two French tourists had come across an elephant walking on the road, according to tour operating owner Jeff Asher-Wood, who rescued the couple.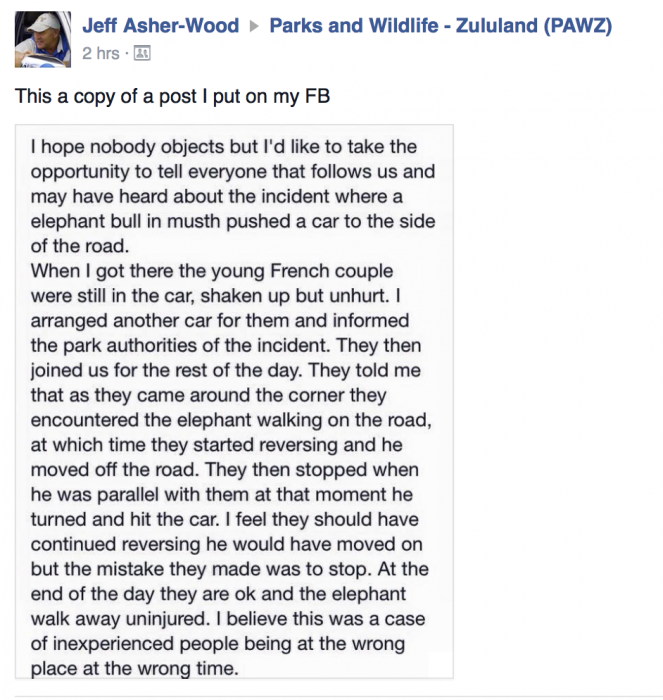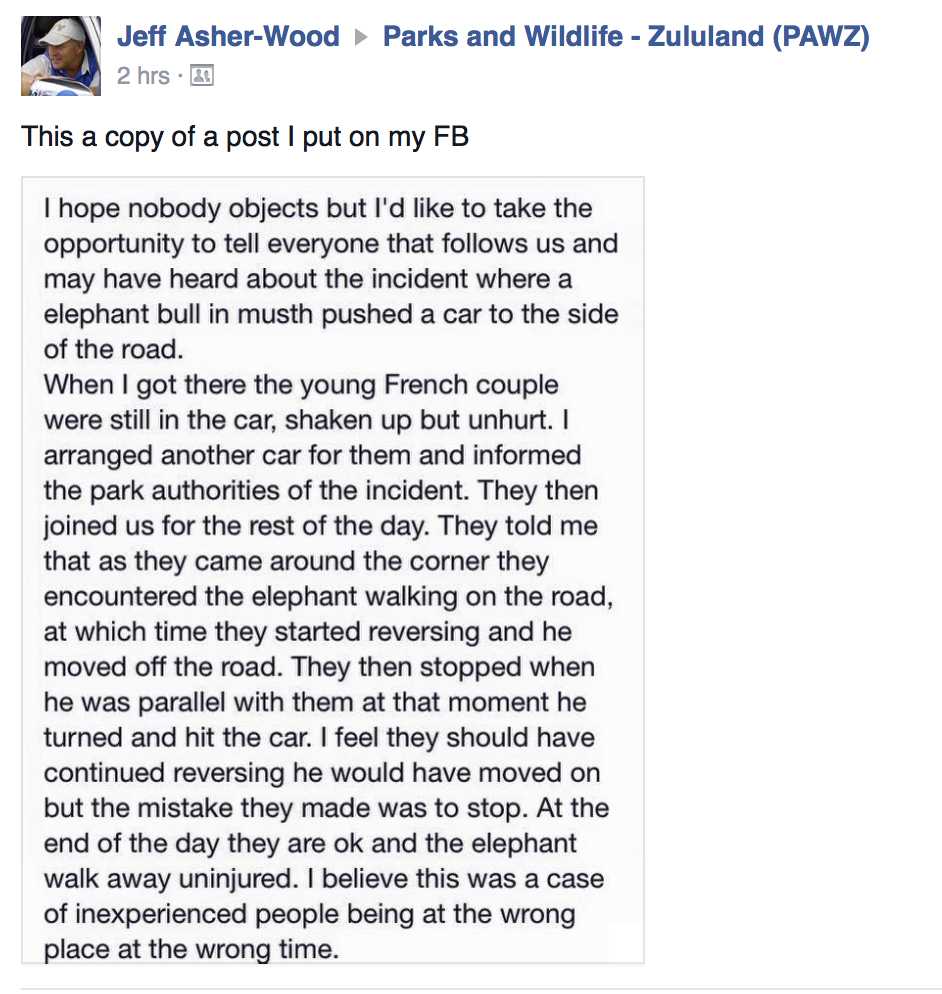 In a post on Facebook yesterday, Jeff said the young French couple reversed until the elephant moved off the road. "They then stopped when he was parallel with them. At that moment he turned and hit the car."
The elephant battered their rental vehicle, shattering glass and leaving a large hole in the driver's door…with the force of the attack even causing damage to the dashboard.
The elephant was allegedly in musth phase, an annual condition when a bull's testosterone and levels of aggression increase.
A second (blue) car was also involved in an encounter with a different threatening elephant bull in musch, at a different spot in the Park, but fortunately for its occupant, an English tourist on his own,  the elephant wandered by without attacking after he had reversed himself off the road.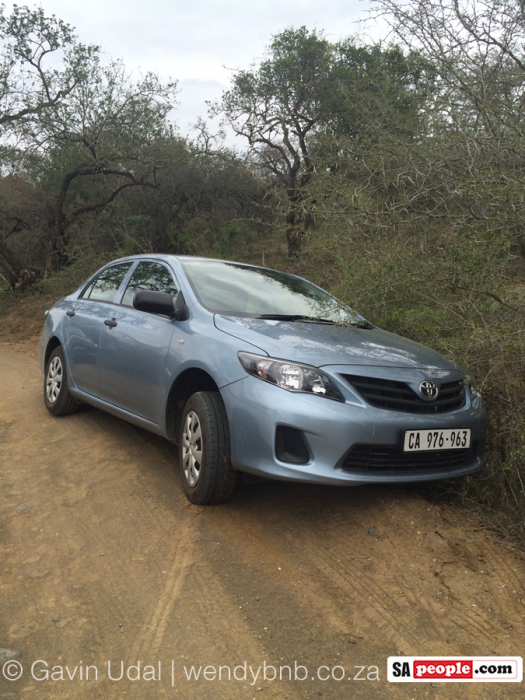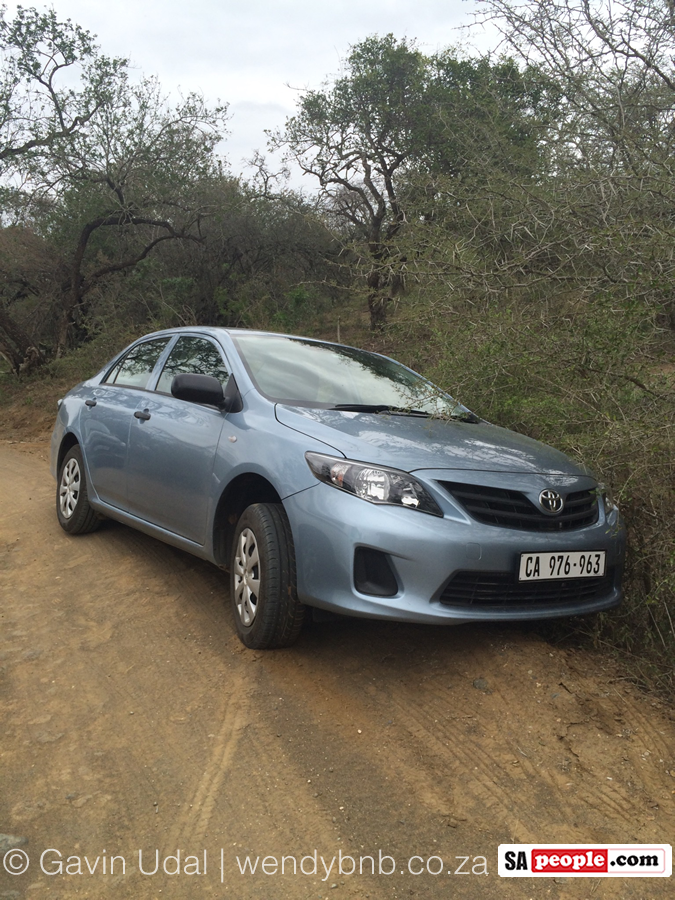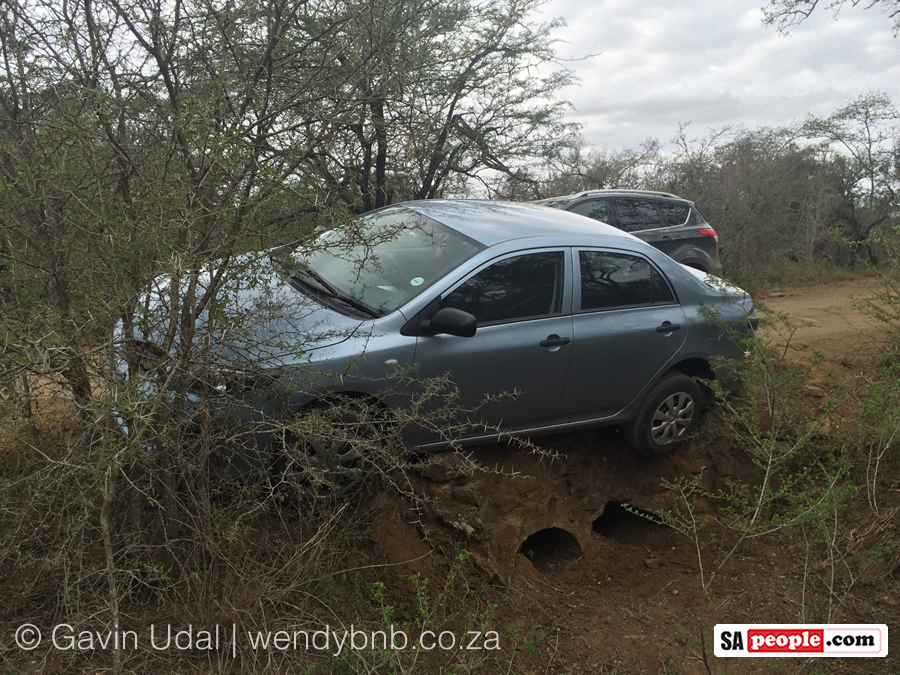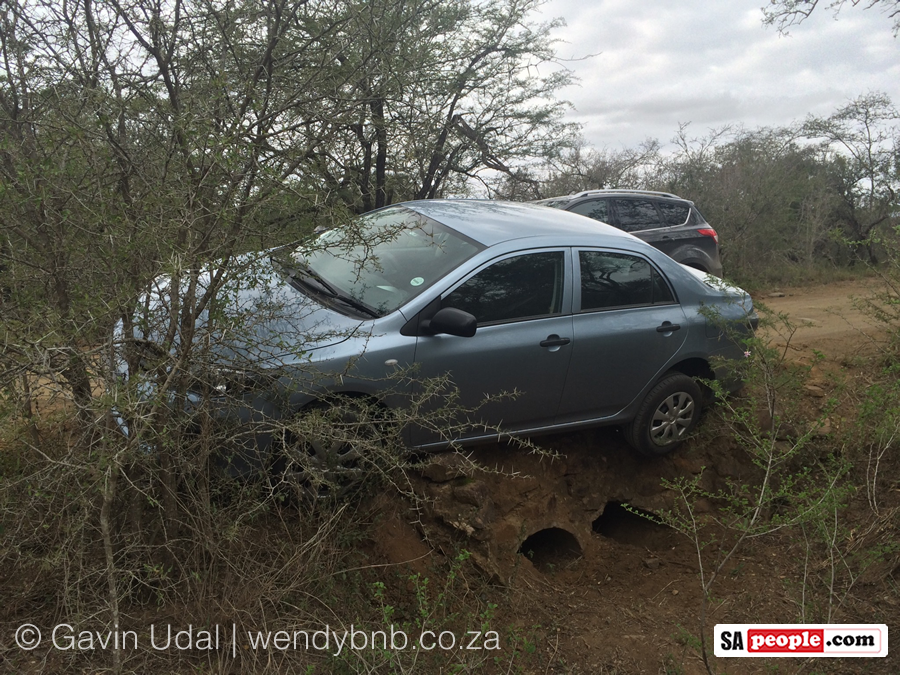 Last year in the Kruger National Park, there was a similar incident (see video below) where an elephant in musth attacked a car. In that case the couple were quite seriously injured and the elephant was sadly euthanised. According to Park officials, the elephant was found to have been suffering from an injury which possibly increased its aggressive behaviour, and it had been attacking other dominant bull elephants.
The French couple yesterday joined Jeff's group for the rest of the day and, according to a report in the Daily News, their car was towed away.
In his post on Facebook, Jeff said that the couple probably made a mistake by stopping. In his opinion they should have continued reversing.
We asked Gavin Udal to share some more advice with us on how local and international tourists to our parks can ensure they don't get themselves into a similar sticky situation…
Tips to ensure a safe safari when you're on a self-drive trip in South Africa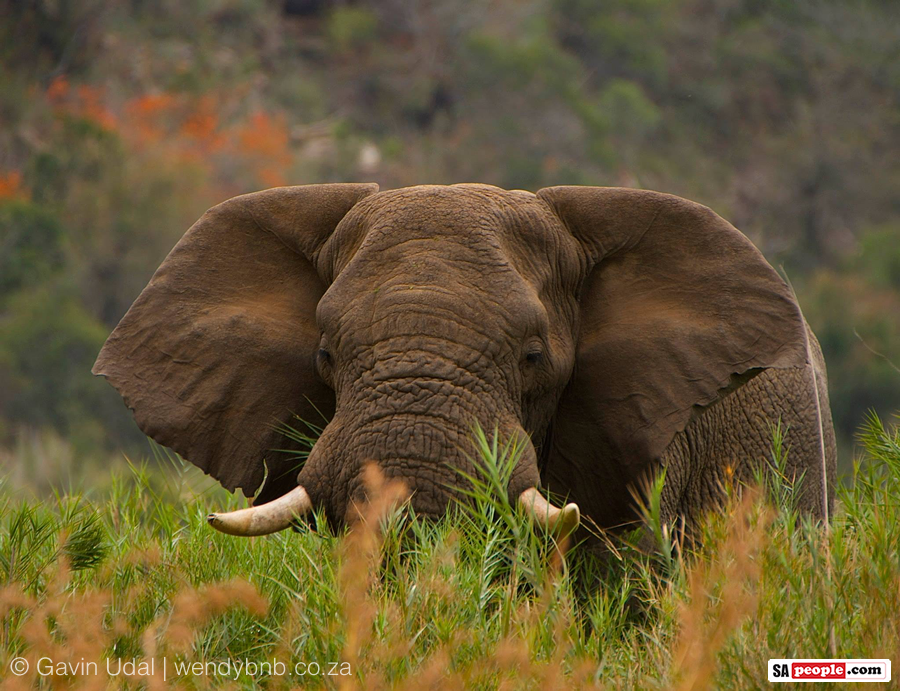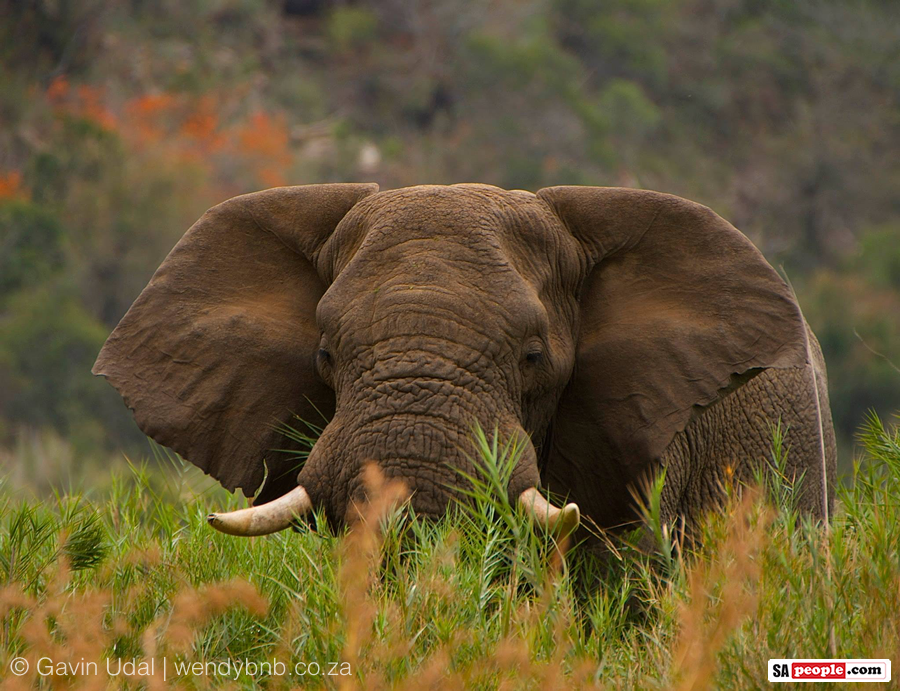 1. Always give an animal its space.
2. If you're trapped, turn the vehicle off and sit dead still. Do not rev your engine or blow your hooter. This will only aggravate the situation.
3. The signs of aggression to look out for in an elephant include:
shaking his head,
lifting his trunk and rolling it over his head and eyes,
flattening his ears against his head,
rocking his back legs and crossing them.
If he displays any of these warning signs, be very careful. These are all clear indications that he is not happy with your presence and will more than likely attack you. (Very seldom will an elephant outright attack you without showing signs first.)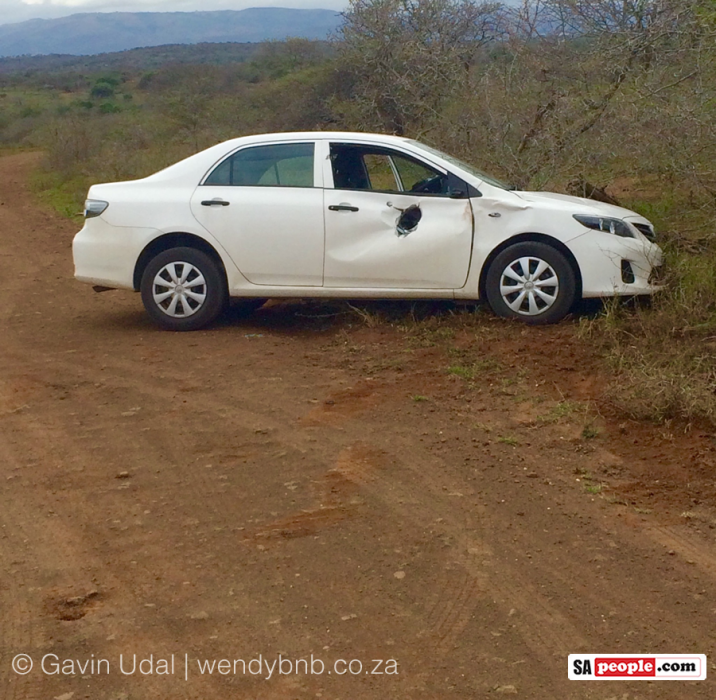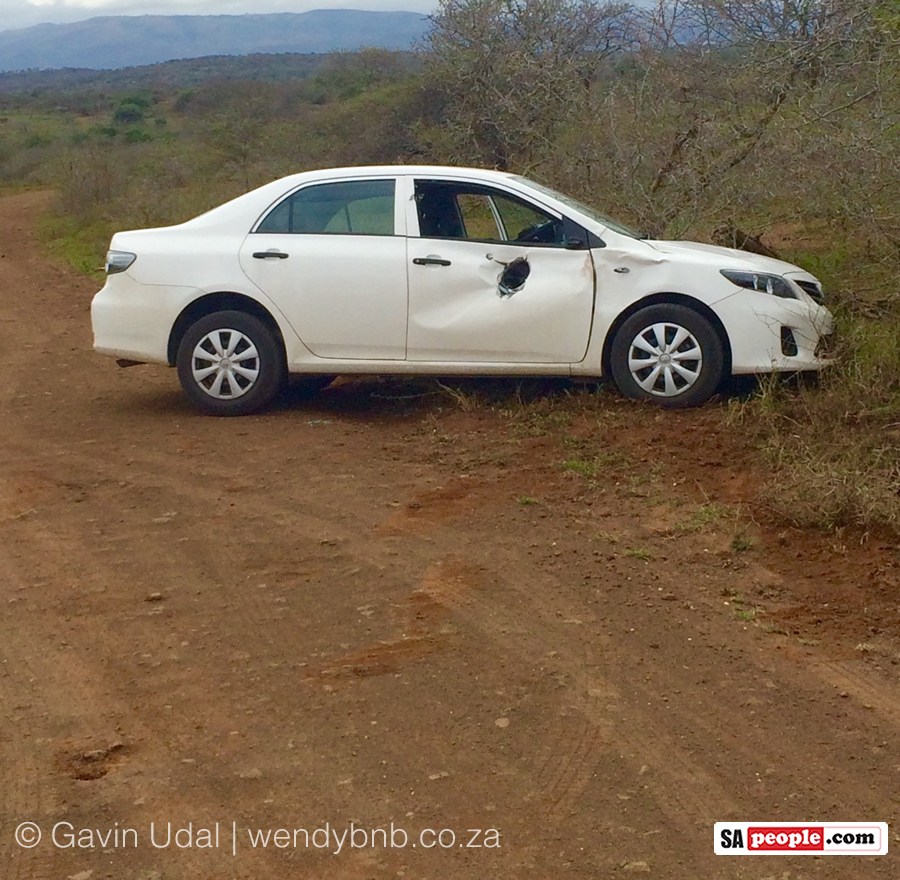 The Park also advises against using flash photography. And remember to keep windows closed around wild animals!
Watch Video: Kruger National Park Elephant Attack, 2014
Please be warned – it is quite shocking and emotional to watch. The couple in the car did sustain serious injuries but they both survived. The South African dialogue is entertaining as the female passengers try and direct 'Ben' to get out of there as soon as possible.