A South African visitor to the famed Nobel Peace Center in Oslo, Norway, was surprised yesterday to discover that postcards depicting only Nelson Mandela are available for 1993…although he shared the award that year with fellow former South African President FW de Klerk.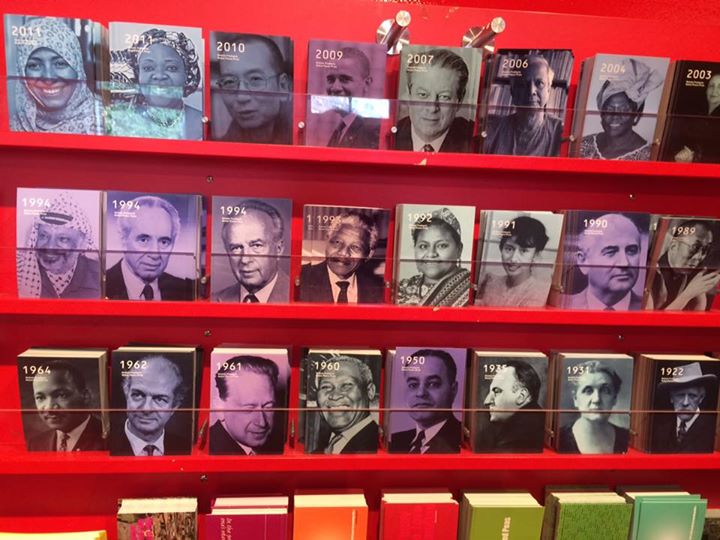 As per the Nobel Prize's website "the Nobel Peace Prize 1993 was awarded jointly to Nelson Mandela and Frederik Willem de Klerk "for their work for the peaceful termination of the apartheid regime, and for laying the foundations for a new democratic South Africa."
But yesterday Cape Town photographer Robyn Gwilt discovered that De Klerk is not included in the postcard display.
"When I asked why it was not a double picture of him and De Klerk they said 'hmm, we give what the people want, and they want Mandela'," said Robyn.
"I was beyond pissed off and let them know that as a South African I was completely insulted and this is a distortion of the fact!!
"They had another split one there for 1998 of John Hulme and David Trimble from the UK and that's OK!??"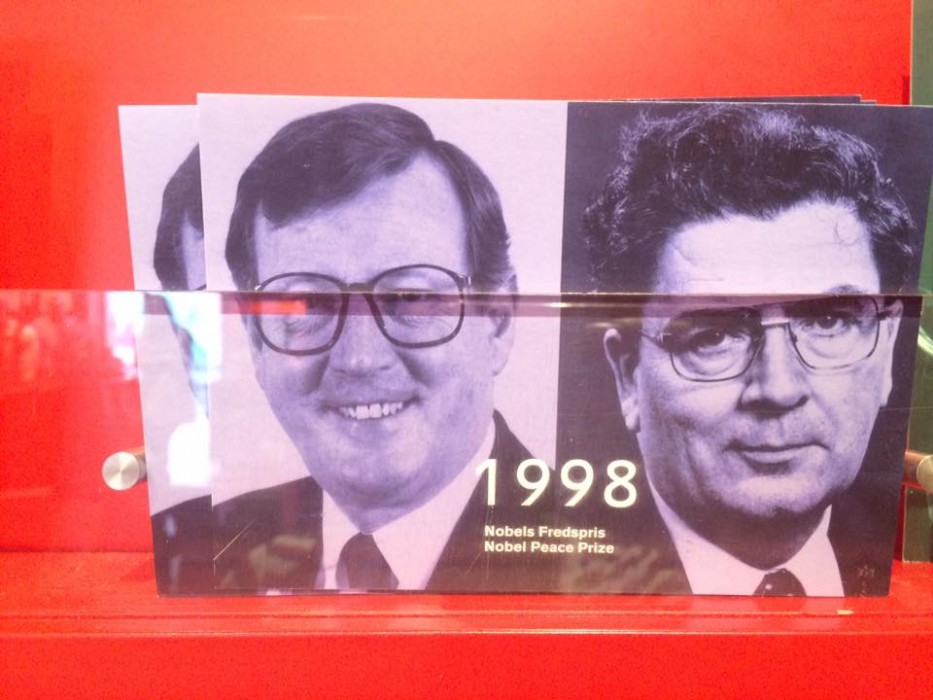 Responding to a query from SAPeople about the display, Head of Information at the Nobel Peace Center, Ingvill Bryn Rambøl, explained that "in our permanent exhibition of Peace Prize Laureates, The Nobel Field, Mandela and de Klerk have a shared screen, as is the case with all the joint winners." See images below.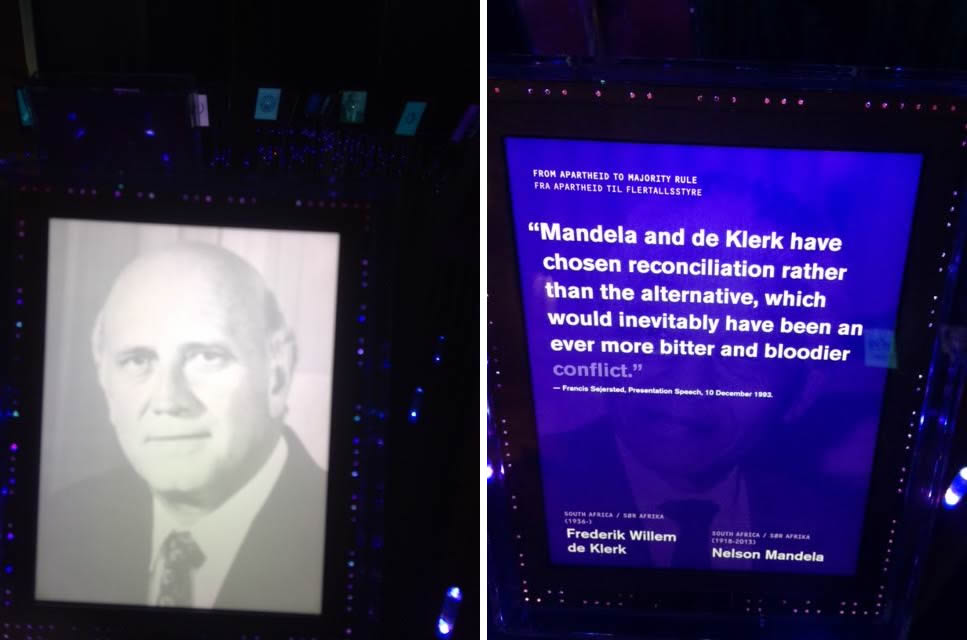 "In the shop, however, we have post cards of the most popular winners, and Mandela is among them – de Klerk is not."
Ingvill said that a colleague recalled receiving a similar question before from a visitor who wanted to know why we didn't have postcards with de Klerk on them, and "his answer was that we only sell postcards with a certain few of the laureates, and that de Klerk is not among them."
UPDATE: After pointing out to the Nobel Peace Center that everyone from 1989 to 1994 seems to be on display with just De Klerk missing, Ingvill says: "The range of postcards were never meant to be a complete overview of prize laureates. At the moment, we have 42 different postcards in our shop, whereas there are more than 100 laureates. Hume/Trimble is the only double one we have, and that was made as an experiment (and is not a favourite among our customers). Our shop manager puts new postcards into production regularly, subject to demand. So if more people ask for deKlerk-cards, they might be available in the future."
In the meantime Robyn has asked people to share her post and to tweet messages to the Nobel Peace Center.
More Info