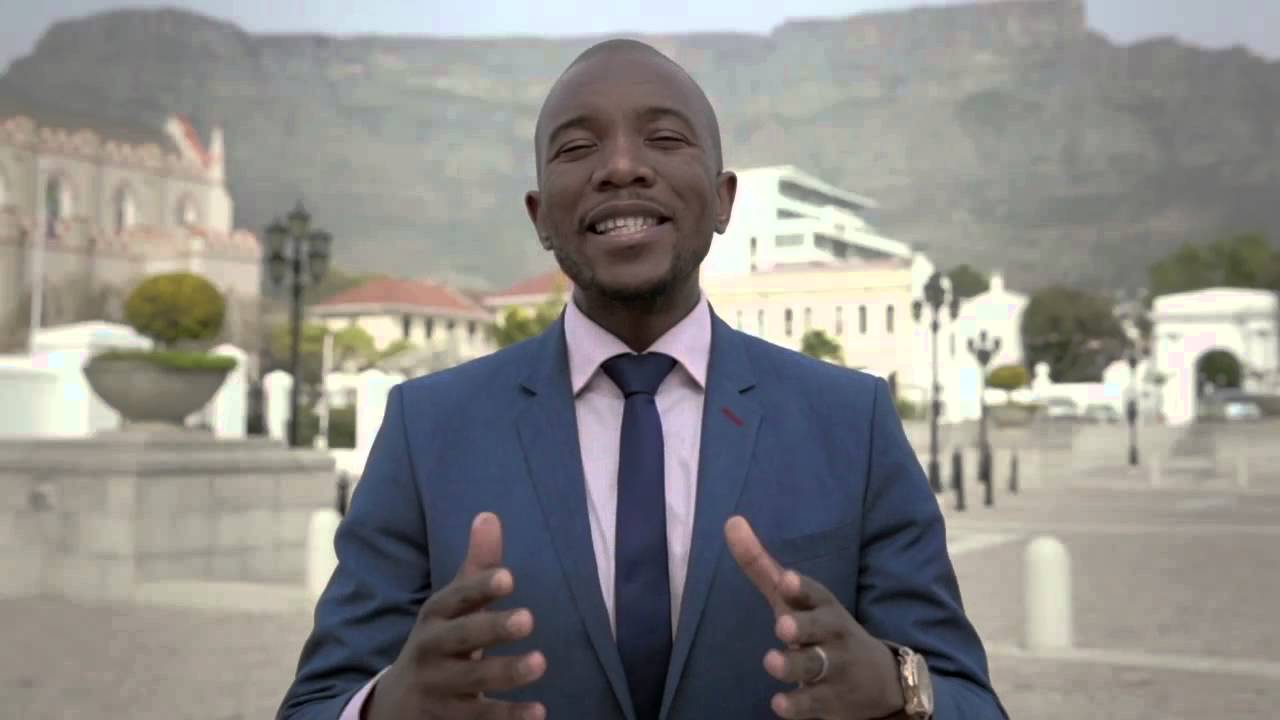 The Democratic Alliance (DA) made a stand outside the Department of Home Affairs headquarters in Pretoria this morning to protest the visa regulations "that are doing immeasurable damage to our tourism industry and which have the potential to kill tens of thousands of jobs."
DA Leader Mmusi Maimane was joined by several other DA leaders, councillors and activists. The DA has submitted a memorandum to the Minister of Home Affairs, Malusi Gigaba, demanding that he suspend the regulations with immediate effect. (View the full memorandum here.)
Quoting unemployment figures that currently stand at 34.9% while GDP growth is forecast at 2% for 2015, Maimane said that "given the desperate state of our economy, we have a responsibility to safeguard it against any threat that will make this bad situation any worse."
Maimane said that President Zuma's announcement earlier this week of the establishment of an Inter-Ministerial Committee (IMC) on Immigration Regulations reflects "a clear recognition that the new regulations are causing major damage".
The DA leader however said that the President's reference to "unintended consequences" of the Regulations doesn't do the crisis justice.
[quote_center]"…an economic catastrophe…" – Mmusi Maimane[/quote_center]
"The fact is that the regulations have resulted in a substantial decline in the number of tourists that have visited South Africa during the first quarter of this year," claimed Maimane.
"Figures released by StatsSA shows that the total number of visitors is down by 7%, with certain markets being disproportionately affected. The number of tourists from China has declined by 38%, while the number from India dropped by 13%. This amounts to almost 12,000 less tourists from these two countries alone.
"This is more than just an unintended consequence, but an economic catastrophe that requires more than the establishment of an IMC – it requires immediate action to prevent further job losses. Minister Gigaba must act immediately to save tourism jobs," said Maimane.
[quote_center]Several countries have experienced a decline in tourists [from China].[/quote_center]
It may however not only be South Africa's new immigration regulations that are to blame for the drop in the number of Chinese tourists.
According to a report in the Global Times newspaper, several countries have experienced a decline in tourists from the region with Singapore, for example, reporting 24% less Chinese visitors than last year. The Singapore Tourism Board attributes this drop largely to the implementation of China's own Tourism Law.
Maimane said that the tourism industry in South Africa makes up 9% of our GDP and is the only industry that has shown consistent growth through the economic slowdown experienced over the past 5 years.
"Tourism has a massive potential for job creation and already supports 1.5 million jobs," he said. "Further to this, it is estimated that for every 12 tourists that come to South Africa, 1 job is created.
"More importantly, the tourism industry creates jobs at all skill levels and is able to absorb a high number of unskilled workers."
Maimane said that the DA "recognises the need to protect our borders, but it is vital for our economic survival that we strike a balance between this need and the need to promote South Africa as a tourism and investment destination."
[quote_center]In the last 48 hours there has been a reported case of an alleged abduction. [/quote_center]
In the last 48 hours there has been a reported case of an alleged abduction. A 3-year-old child from the Eastern Cape went missing about two weeks ago, and is thought to have been abducted by her nanny who allegedly demanded a ransom. According to a report on Eye Witness News, the Hawks – with the assistance of Interpol and Home Affairs – are investigating whether the woman has fled the border into Mozambique with the young girl.
EWN quotes Home Affairs' spokesman Mayihlome Tshwete as saying: "Our mandate as custodian of port of entry, we'd be looking at how anybody would be able to leave with a minor without the necessary documentation. We've quite progressive child protection laws."
To accomplish a balance between protecting our borders and promoting South Africa, the DA recommend the following:
Repeal the requirement in the regulations that makes in-person visa applications for biometrics mandatory, replacing it with biometrics upon arrival;
Suspend the unabridged birth certificate requirement until a proper evidence-based study into the scale of child trafficking is completed; and
Allocate a significant portion of the Department of Tourism's budget to an international marketing campaign to repair the damage done to our tourism industry in recent months.
[quote_center]"We simply cannot afford to wait for committees to meet – and report back – while jobs are being lost." – Mmusi Maimane[/quote_center]
At the same time today, Minister Gigabe and the Deputy Minister in the Presidency, Buti Manamela, hosted a Youth and Migration Dialogue, aimed at gaining different perspectives to inform South Africa's migration policy.
But Maimane emphasised: "We simply cannot afford to wait for committees to meet – and report back – while jobs are being lost. We urge Minister Gigaba to suspend the visa regulations with immediate effect.
"Given the job losses in the mining and manufacturing sectors, we need the tourism industry to keep South Africans working."
[quote_center]"…there is no evidence conclusively to say…there's been a sharp decline in…foreign travellers…and that jobs had been lost." – DHA[/quote_center]
In a media statement on 6 August 2015, the DHA said: "Perceptions that new requirements are impossible or impractical to enforce hold no water."
The DHA said that only 1,878 of 132,353 children arriving or departing from South Africa's ports of entry in June 2015 did not comply with the new travel requirements, placing compliance levels at 98%. In July 2015 compliance was apparently over 99% with 2,052 of 216,259 minors not satisfying requirements.
According to the statement, the Department noted a slight increase for July from both Europe and the Americas, and said "there is no evidence conclusively to say since new immigration regulations took effect there's been a sharp decline in numbers of foreign travellers arriving in SA and that jobs had been lost."
***
Watch Video Mmusi Maimane Bokamoso: 14 August 2015
Maimane also addressed South Africa's economy and job situation today, discussing the impact of tourism (at about 2'25"). In this, his weekly video address Bokamoso, he sets out five steps on how to get South Africa "working"…