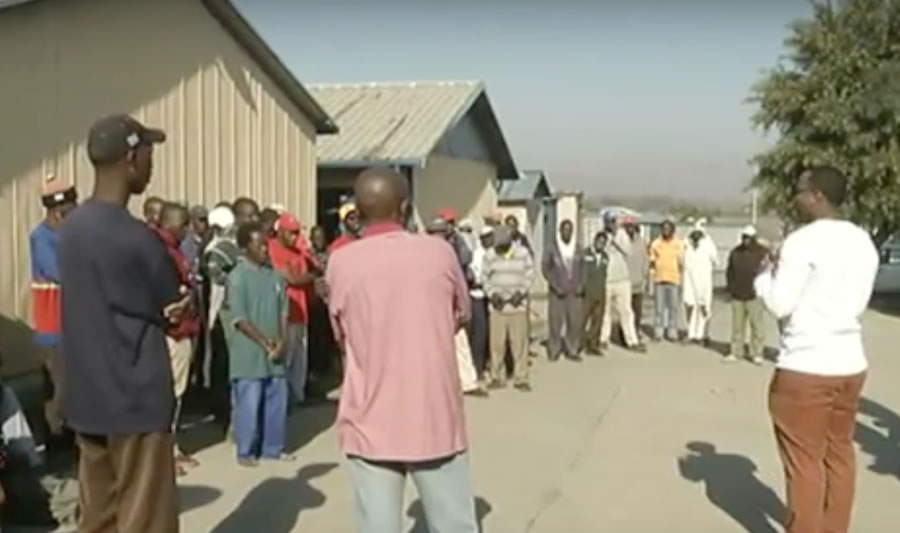 Gift of the Givers announced this morning that they will be responding with Food Aid today to assist former Aquarius miners in Rustenburg, North West, who are suffering from such starvation that some are reportedly resorting to eating rats and even cats.
Others have died, according to a report on Friday (14 August 2015) – entitled "Dismissed Aquarius mineworkers die of starvation" – by the South African Broadcasting Corporation (SABC).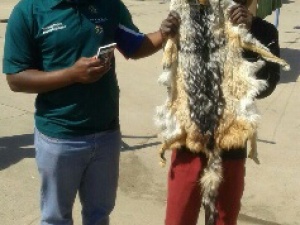 The Gift of the Givers said in a statement on their website today that they were contacted by Neo Nong from the Legal Resource Centre who requested that they intervene to help.
The statement said these people "survive by eating cats (see picture), rats and wild vegetables to survive in the Kroondal region. "
Gift of the Givers, the largest disaster response NGO (non-governmental organisation) of African origin on the African continent, said they were provided with the following information from Neo:
"This tragedy dates back to 2009 when 3,921 miners contracted to Murray and Roberts Cementation participated in an unprotected strike at Aquarius Mine (Kroondal Platinum Mine).
"After the initial legal action about 1,000 miners were dismissed from the mine and released from their contracts.  Several were arrested and charged with public violence.  The miners were blacklisted.  Many haven't been able to find work since then.  The ex-miners were evicted from their original hostel by the mine through police raids and many lost their documents and possessions.
"There are now 203 miners living in a hostel called Circle and Labour accommodation; of these 145 are from Lesotho, Swaziland and Mozambique and 58 are from South Africa.
"They struggle to take care of themselves surviving on cats, rodents, wild animals, wild vegetables and through handouts provided by caring individuals.
"Thus far 158 miners have died.
"Many of them have been exposed to toxic chemicals whilst they were employed in the period up to 2009. They have various disease states, are malnourished, use traditional medicine to treat HIV, AIDS, TB because of no resources and no documentation to access treatment.  Many have not been able to contact their families since 2009."
Gift of the Givers said they would be responding with Food Aid today, beginning with a distrubtion at 2 pm.
They called on the "intervention of the relevant authorities to bring to closure this unacceptable human suffering.  Foreign nationals should be assisted with documentation and repatriated to be united with their families.  Practical solutions should be found."
Gift of the Givers said there is no point in pointing fingers or trying to score political points.
"A compassionate, amicable solution should be finalized; six years is too long.  Within the next few weeks we hope this suffering will be over."
More info from Gift of the Givers
Watch Video: Former Aquarius Mine workers die of starvation and illnesses
Video uploaded on 14 August by SABC Digital News.