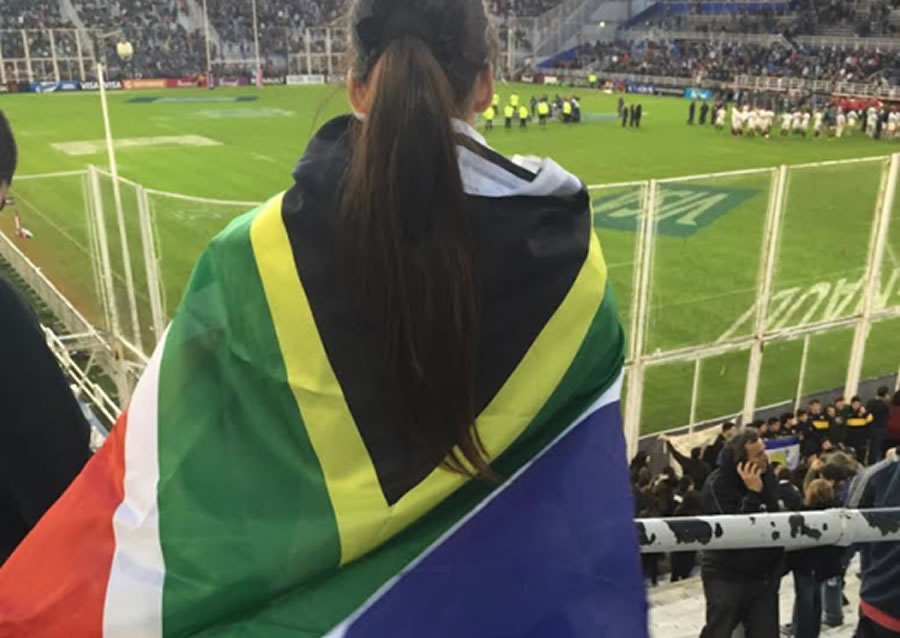 Oregan Hoskins, President of the South African Rugby Union (SARU), has again called on South Africans to show their support for our team's bid to win the Rugby World Cup (RWC) by wearing green on Bok Fridays!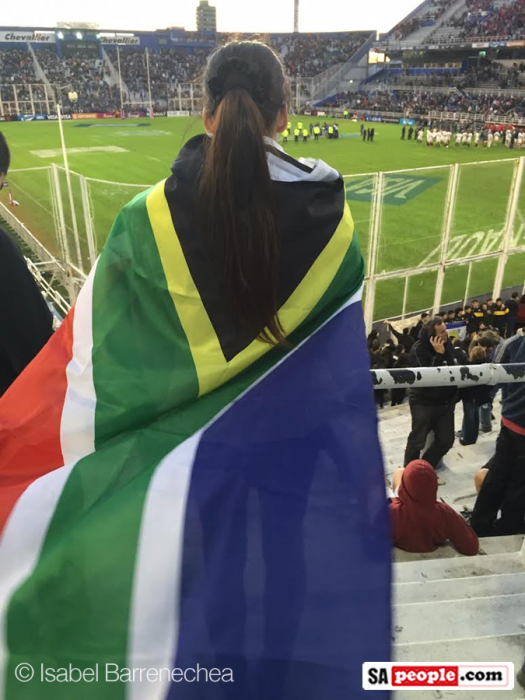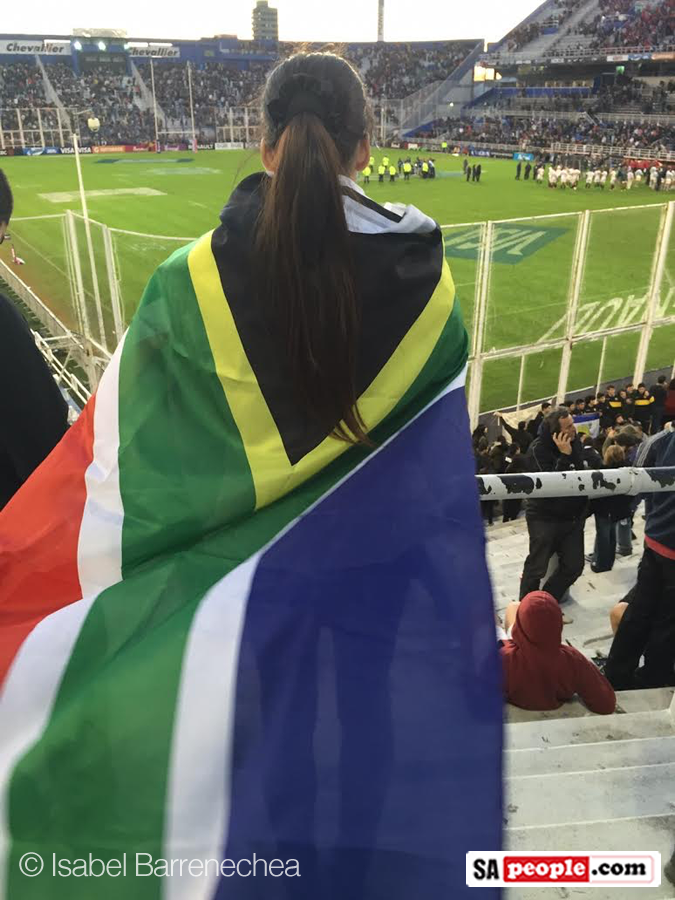 Hoskins reiterated the call to action as there are only four Fridays left before the Springboks launch their RWC 2015 campaign against Japan in Brighton, England on 19 September.
"The time has come to rally behind the coach and team and show our support for the Springboks' campaign to bring the Rugby World Cup back to South Africa," said Hoskins.
"There's no more visible way of doing that than by pulling on your Bok jersey on Fridays to proudly show your support for the team's hopes of making all South Africa proud.
[quote_center]"We want to turn green the factories, the shops and offices and malls of South Africa…"[/quote_center]
"We want to turn green the factories, the shops and offices and malls of South Africa each week so that the boys know that the country has got their backs."
Support has perhaps been a little sluggish after some disappointing performances by the Springboks, accusations of political-interference in team selections, and the absence of the Springbok emblem from the front of the team jersey. (Due to World Cup rugby rules it has been delegated to the sleeve.)
Jurie Roux, CEO of SARU, also reminded South Africans about the opportunity to "have" the team's back literally by uploading a "selfie" to HomeGroundAdvantage.co.za for your pic to be included in the playing number of one of the Boks' jerseys at the tournament.
So "when the Springboks take to the field, not only will they be carrying the hopes and dreams of a nation, but they will physically be carrying the images of everyday South African fans with them," he said.
Hoskins said "Heyneke Meyer and the team have my 100% support…Now is the time for the country to join me in rallying behind them to signal our faith in the Springboks by wearing green on Fridays."
The Springboks will be training at Moses Mabhida Stadium in Durban tomorrow, and all locals are invited to join the mayor at the stadium at 13h00 to rally behind the team!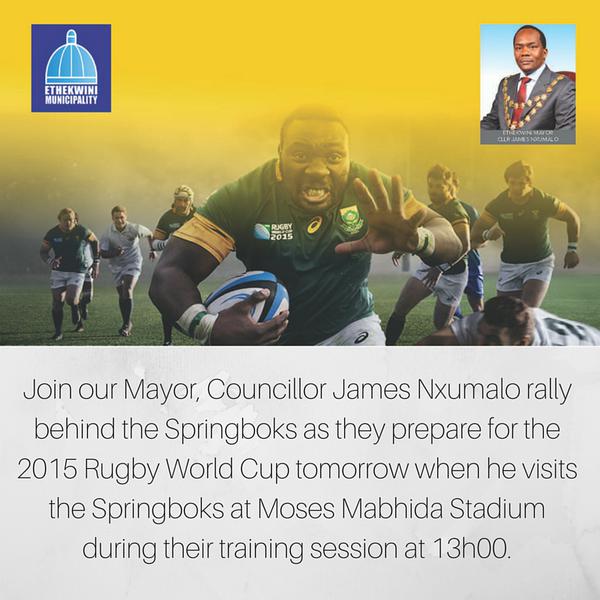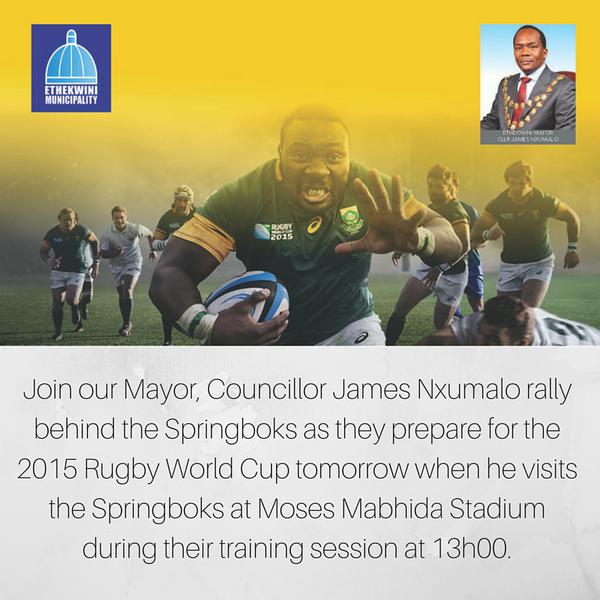 #GreenGold #GoBokke
WATCH VIDEO: #HomeGroundAdvantage Launch Video 2015: HD Full version
And the video that's always guaranteed to fuel pride in our Springboks…