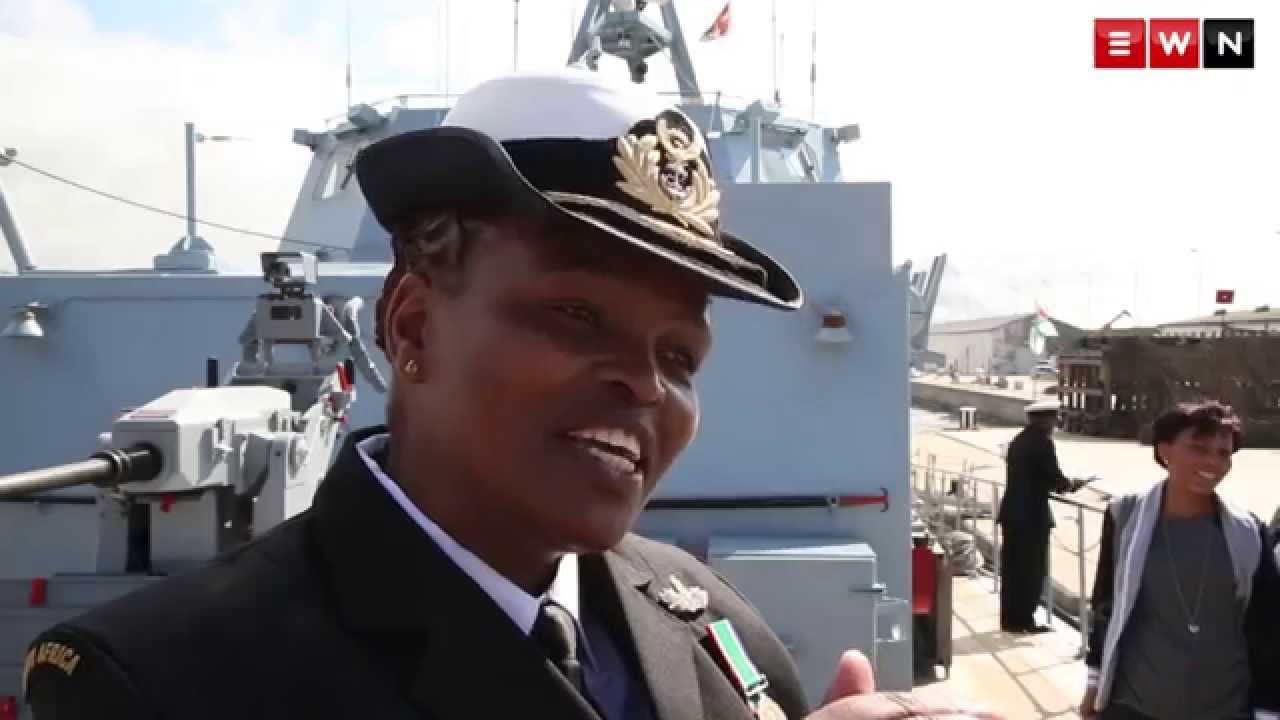 A South African mother of two has become Africa's first black female naval combat commander.
Lieutenant Commander Zimasa Mabela makes history as she takes over as captain of a combat class vessel in South Africa's Navy, replacing Captain Brian Short after his two-year stint on the ship, SAS Umhloti.
In a ceremony to celebrate her new position, her determination and courage to push through the glass ceiling and not let anything stand in her way were highlighted.
Zimasa told Eye Witness News (see video below) "I'm excited, I'm happy…and looking forward to the command."
She admitted it had been a challenge trying to concentrate while studying, and look after her two little girls. "But I'm not complaining; it has been worth it," she said.
Captain Short said "she's earned her stripes…literally. She's come up through the ranks; she's worked hard…
"She's proven that a woman can have as much of a chance as a man. And it should give hope to the ladies coming up through the ranks."
Zimasa already has her next dream…to work towards commanding an even larger ship!
VIDEO: Africa's first black female captain