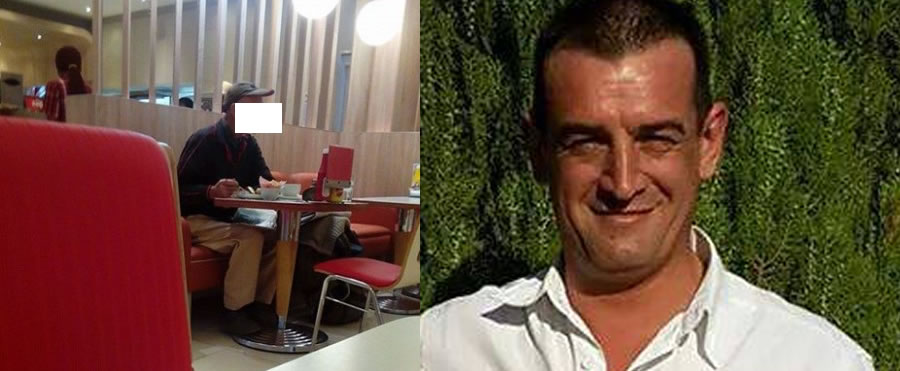 The kindness of the management at a Wimpy  in Hartbeespoort has come to light in a post on Facebook that has gone viral. In less than 24 hours the post had been shared by over 40,000 people…and a homeless man's life has changed for the better.

Yesterday Jacques Roelofse, a pastor at Galilean Evangelical Ministries from Rustenburg, uploaded a photo of the man sitting at the Wimpy restaurant, together with the following message:
"This man was drinking a glass of water at Harties Wimpy. It is obvious that he is homeless and by the way he spoke to the waiters I could see that he was a regular. I called over our waiter and asked who the man was and the waiter explained the man stayed in the veld but everyday Wimpy management gave him a cup of coffee.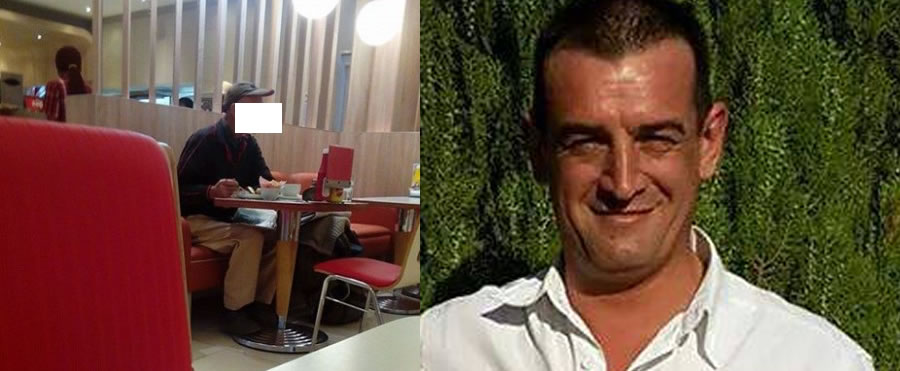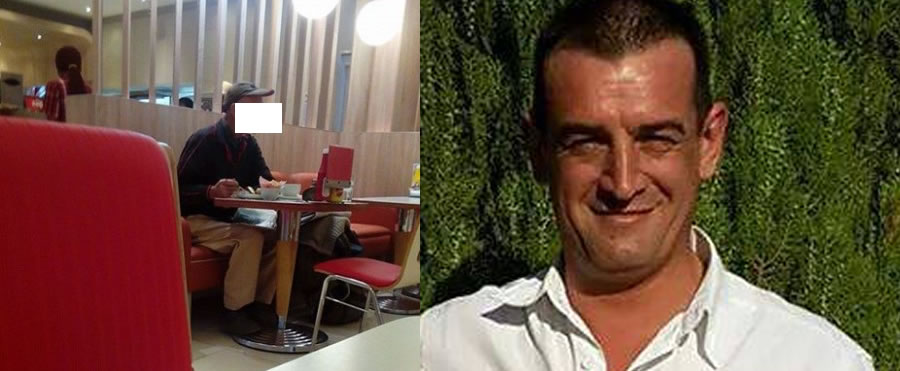 "I asked the waiter to give the man a burger and chips on our bill and not to tell him who it was from.
"I kept my eye on the man and he was pleasantly surprised when the food arrived, thanking the waiter and giving him a huge smile. (He even went through his old worn wallet to tip the waiter, who refused the tip.)
"He removed his glasses and prayed over the food, not a 5-second hurried prayer…it took him more than a minute, and then he ate.
"I realised once again how easily we think God has forsaken us, how quickly we get angry with God if things don't go our way. Here is someone who has lost everything, no matter what the reason, but still thanking and honouring God. Remember what you have, forget what you lack and thank God for the blessings He has bestowed on your life."
It wasn't long before South Africans were offering to help in some way, and thanks to Lize' Claassen from Gauteng, a Facebook page has been set up to support the man, and a bank account is being opened by the Wimpy owner for donations so that the man "will have a plate of food everyday".
Lize has also asked anyone who would like to donate clothing to inbox her, and says she will be "going to see our guy once a month for Life Coaching sessions."
View Jacques Roelofse's post here.
For those who have asked: Wimpy does sell vouchers for anyone who'd like to 'pass it on'.