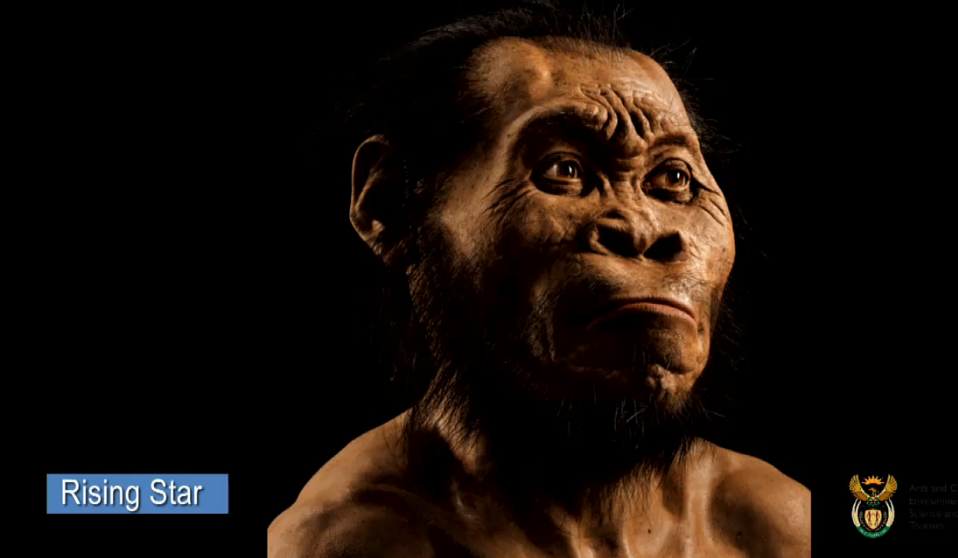 The University of the Witwatersrand has announced the ground-breaking discovery of a new species of human ancestors in South Africa called Homo Naledi (which means star). The revelation was made by Professor Lee Berger this morning.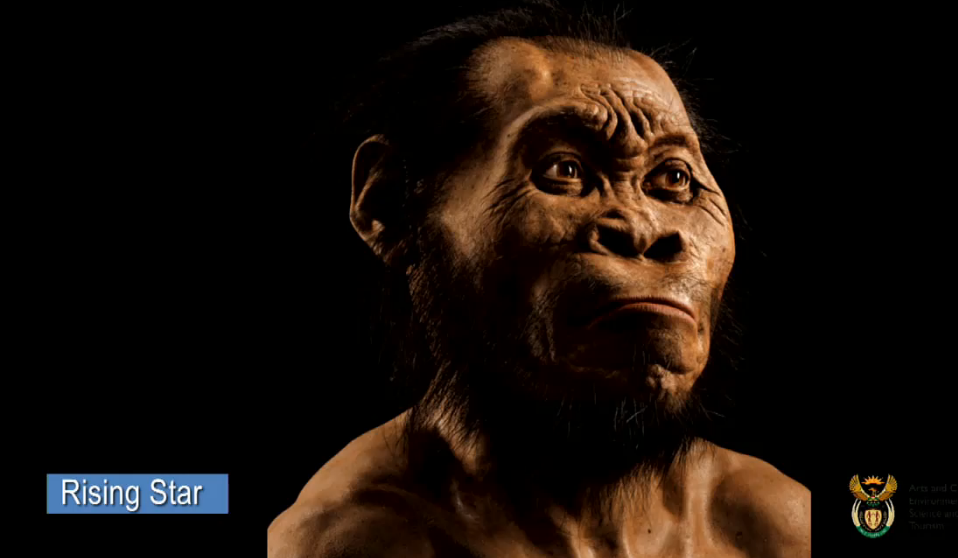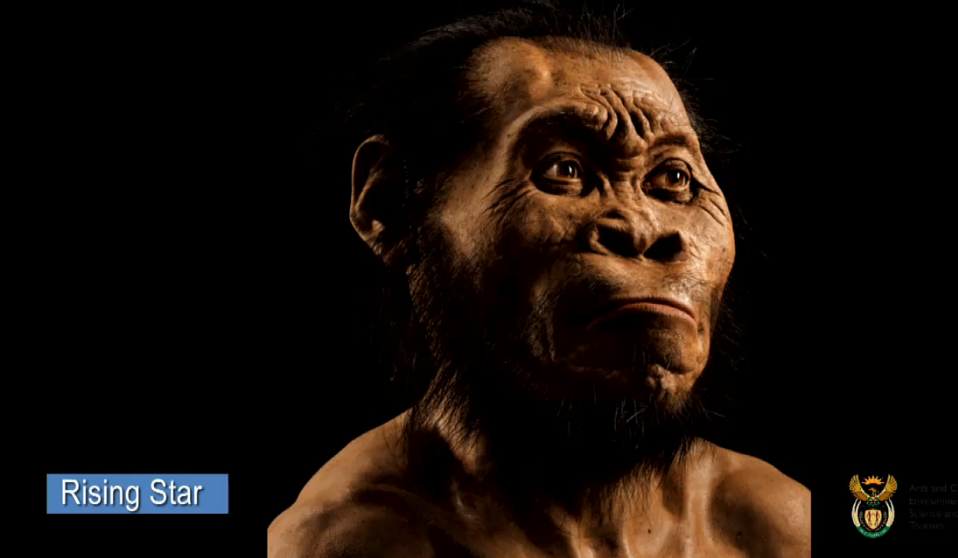 The major new fossil discovery – the largest assembly of fossils of human ancestry ever found – took place at Maropeng, in the Cradle of Humankind World Heritage Site which includes the famous Sterkfontein caves and has been home to several discoveries about the evolution of humans.
The discovery began in November 2013 and includes fossils of infants, children, adults and older individuals. The Homo Naledi is named after the deep underground chamber in which it was found – Dinaledi Chamber (which means Chamber of Stars) – in the Rising Star caves.
According to the massive team of international and local scientists led by American paleoanthropologist Professors Lee Berger (who moved to South Africa in 1989 from the USA), Paul Dirks (who emigrated from SA and now lives in Australia) and John Hawks,  this discovery "will force the world to re-think what it means to be human".
Until today, Professor Berger said, we have thought that ritualised behaviours directed to our dead was "utterly unique to homo sapiens" and that the recognition and effort made to remove our dead is what identified us and separated us from the animal kingdom.
However this new hominin discovery blows that theory out of the water and appears to reveal that "we have just met a new species of human relative that deliberately disposed of its dead".
Scientists came to this conclusion after intense research showed "these individuals came in one at a time over a period of time…they did not wash in there…they did not live there." There was no sign of habitation and the chamber has never been open to the exterior world.
The chamber is extremely difficult to access, with the small size of team members (Berger's underground "astronauts") having been a crucial criteria…as revealed by Deputy President Cyril Ramaphosa who said, as an aside, that this magnificent discovery proves to him that Professor Berger is not a "Micky Mouse Professor".
The theory is that these individuals disposed of their dead by pushing them down a chute into the chamber.
The Homo Naledia appears to have been a tiny, petite species with several very human-like elements, particularly its feet. Its brain was only a third of the size of our brain, that of an orange. Research shows the average Homo Naledi was approximately 1.5-metres tall and weighed around 45kg.
Professor Berger refuted claims that it could be homo erectus. He said this is far more primitive. It has not yet been officially dated but the species is believed to be at least 2.5 million years old.
Professor Berger said he believes the reason this was not found earlier is that 15 years ago scientists thought "we had found everything" and quit exploring. He himself stopped for five years after his (and his son's) "lottery luck" of discovering the Australopithecus sediba.
This proves, he said, that there is "no substitute for exploration".
Ramaphosa said South Africa has "no right" to make money out of this massive discovery that is for all humanity, and therefore all materials for education are now available for all 7 billion people on the planet to view for free online.
The details of this significant fossil discovery have been kept secret for years, and there is still more area to excavate and hundreds more fossils to be discovered.
Scientists from around the world arrived in South Africa yesterday to join ministers and other guests for the big reveal today from Wits, the National Geographic Society, the Department of Science and Technology (DST) and the National Research Foundation of South Africa (NRF).
The fossils will also be on display for one month from 11 September – 11 October. Ramaphosa extended an invitation, on behalf of South Africa, to the "whole world to visit the Cradle of Humankind".
#NalediFossils #AlmostHuman