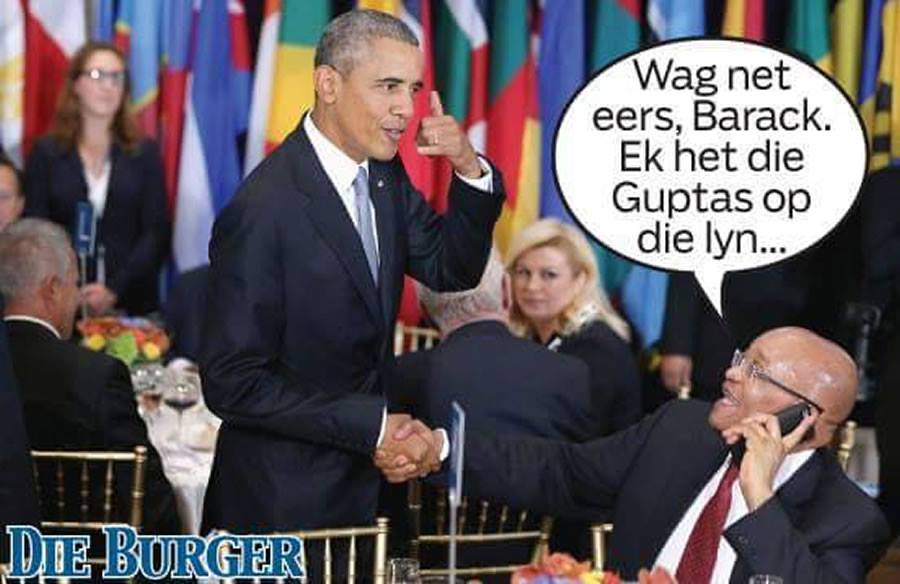 While Trevor Noah was gearing up for his first Daily Show on Monday, President Jacob Zuma was getting ready to address the 70th Session of the UN General Assembly. That was enough for the cartoonist Zapiro to get into gear, showing Zuma lost in traffic caused by people on their way to Trevor's show.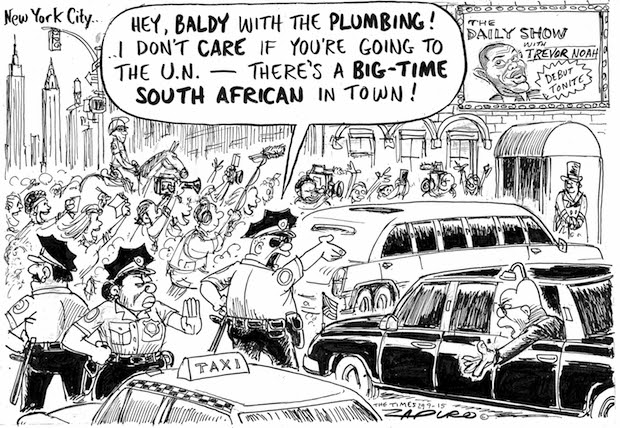 Zuma's message to the United Nations was an important one – although it has been made by others before – and that's that the African continent should have better representation among the five permanent members on the all-powerful UN Security Council. At the moment the five are China, France, Russian Federation, the UK and the US.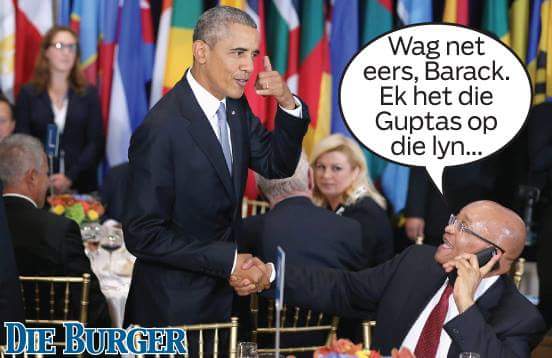 "It is unacceptable and unjustifiable that more than one billion people on the African continent are still excluded as permanent members of the key decision making structure of the United Nations, the UN Security Council," he said.
Africa is represented among the other 10 members, which now include Angola, Chad and Nigeria.
However, his message was overshadowed in the media by a photograph of him talking on his phone while  greeting President Barack Obama. Which led to other jokes being posted.