Charlie Simpson, the British singer who busted up his band Busted, is in the news for rejoining the band, but it's his collaboration with a group of San Bushmen that has got us tapping our feet to the unforgettable beat. It's great!
The song 'Walking with the San' was played last week on the show 'Singing in the Rainforest', which takes famous musicians to the most remote tribes on Earth. It was shot in Grashoek, in far northeastern Namibia. The team was apparently there for five days shooting the video.
"Music is not entertainment for us," one of the elders told a reporter from the Telegraph. "When we sing (we are) communing with our ancestors."
We post the video here, but if you buy it on iTunes the proceeds benefit the San:
Here is a link to purchase the song.
A Message for SAPeople Followers from KhoeSan Ouma Katriena Esau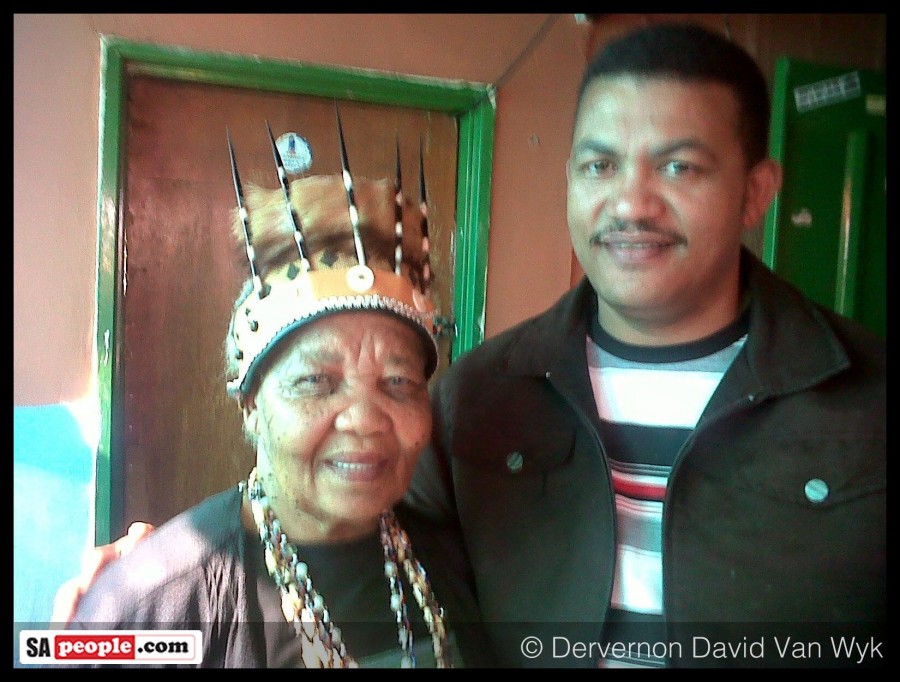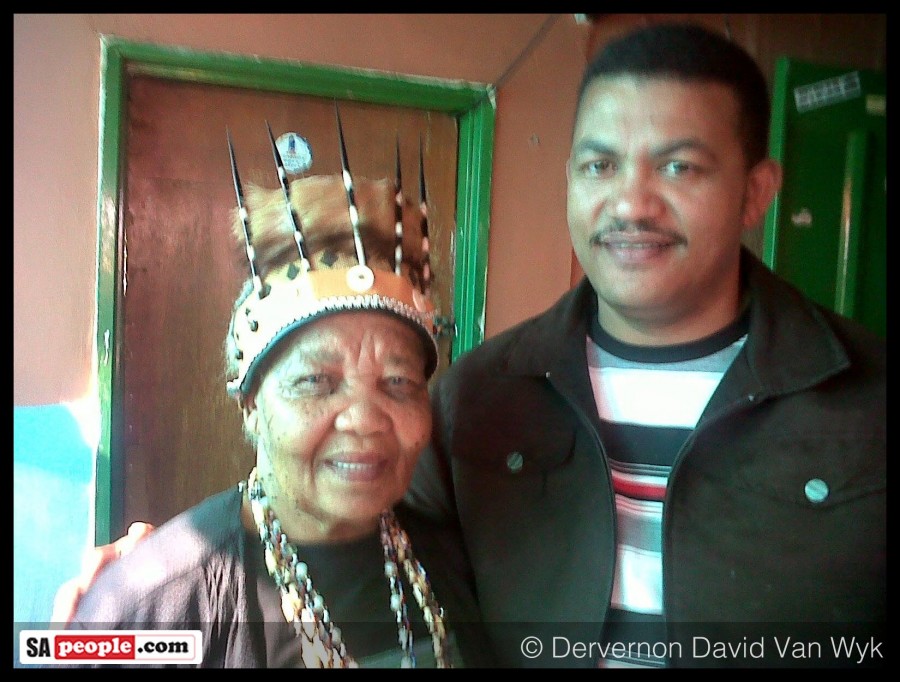 A couple of months ago we posted this photo from Dervernon David van Wyk: "I am KhoeSan, not Coloured. Xuu Katrina Esau and interim HOP (Head of Protocol). She is in good health and would like to send her greetings to everybody."
David was overwhelmed by the messages that flooded in for 80-year-old Ouma Geelmeid (as she is known).
Ouma is one of a handful of people still able to speak the ancient San language of Nluu, and is so determined to pass it on to the younger generation that last year she received a National Order, South Africa's highest civilian honour, for her endeavours.
David says she is "very humble, and wishes that this ancient (25,000 year old) language still be spoken after she passes on" for the sake of her people and for South Africa's heritage. Unfortunately the wooden school building where she teaches recently suffered fire damage, and the school doesn't receive any funding, so David asks if we could all "please support this noble call of Ouma Katriena Esau by sharing the KhoiSan Bushman Endangered Language Project link."
If you'd like to help, please contact David Van Wyk at 0849520546 or visit the facebook page: https://www.facebook.com/StaarNaDieSterre