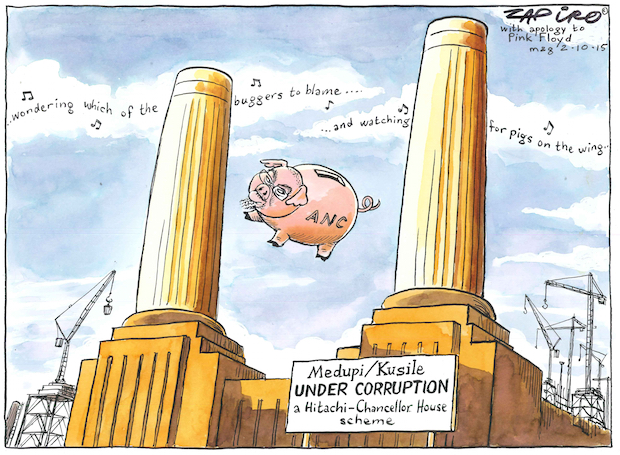 The Democratic Alliance and the African National Congress have both been clamouring over the past week for the other party to take immediate action after news broke of serious problems within their ranks, namely the ANC's possible involvement in a deal with Hitachi and a DA parliamentarian's indiscrete tweet that has been called racist.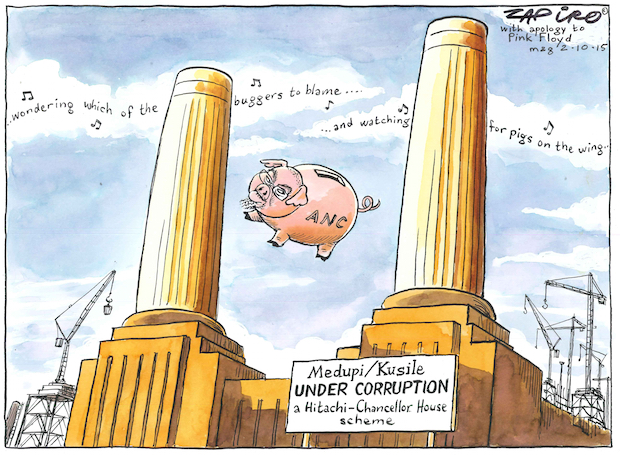 On Thursday (today) DA leader Mmusi Maimane will lead a march in Johannesburg to protest the possible ANC-Hitachi deal and what the DA says in a statement "is prima facie evidence of the systematic corruption endemic to the ANC and its proxies."
Hitachi last week paid a  $19 million fine – but it did not plead guilty – to the Securities and Exchange Commission in the United States over "inaccurately recorded improper payments" to a company named Chancellor House in South Africa.
According to news reports, the SEC said Hitachi got $5.6 billion in contracts to build boilers for Eskom's new coal-fired power plants at Medupi and Kusile, while Chancellor House – described as an ANC "front company" – made a 5,000 percent return on its investment in the local Hitachi unit.
The DA said the R38.5 billion contract to construct the boilers at Medupi and Kusile was awarded to Hitachi in 2007, shortly after Chancellor House purchased a 25 percent stake in the mega-company for only R1 million. The deal would see Chancellor House, and by extension the ANC, profit from any Eskom tenders, the DA said.
According to the DA yesterday, the World Bank has acceded to the DA's request to investigate the "Eskom loan" and confirmed it will look into "whether World Bank funds were put at risk due to the actions of the parties identified in the Securities and Exchange Commission (SEC) civil action."
The ANC has denied any involvement in or knowledge of a deal between Hitachi and Chancellor House. In an interview on SABC, ANC spokesman Zizi Kodwa said "the party does not have information of any impropriety that Chancellor House is involved in, whether it is with Hitachi or any other company".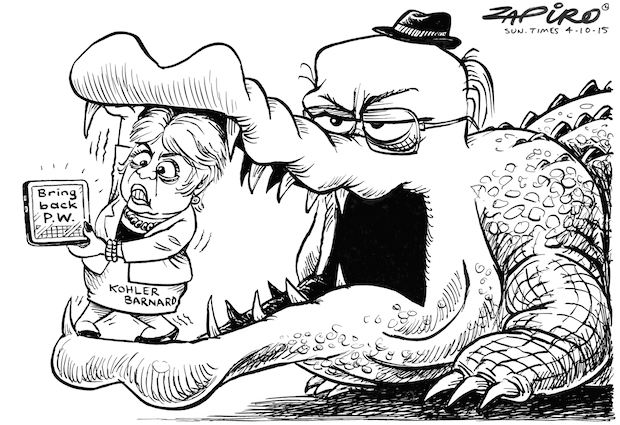 At the same time, the DA is facing charges by the ANC that it is racist, after one of its MPs, Dianne Kohler-Barnard, shared a facebook post putting former apartheid prime minister PW Botha in a positive light. The post from journalist Paul Kirk included the words "Please come back PW Botha, you were much more honest than any of these ANC rogues…".
Even though Kohler-Barnard immediately deleted the post, the damage was done, and several ANC members have said that even if she is fired, the DA remains racist. The DA is to have a disciplinary hearing on Friday, and Kohler-Barnard has in the meantime been switched from police "shadow minister" to "deputy shadow minister" of public works.
The ANC's Kodwa was quoted as saying: "She expressed the core values of the DA. That is why the party can't see anything wrong with the outrage. They don't understand it because she expressed exactly the views that they tried so hard to hide."
"The racism we were confronted with a week ago was not just Diane Kohler Barnard's," said ANC provincial chairman Marius Fransman in one news report. "It shows the depth of systemic racism in the DA."