We love our South African sunset so much – here's a whole page dedicated to this evening's sensational scene in Pretoria to Kommetjie and Cape Town in the Western Cape.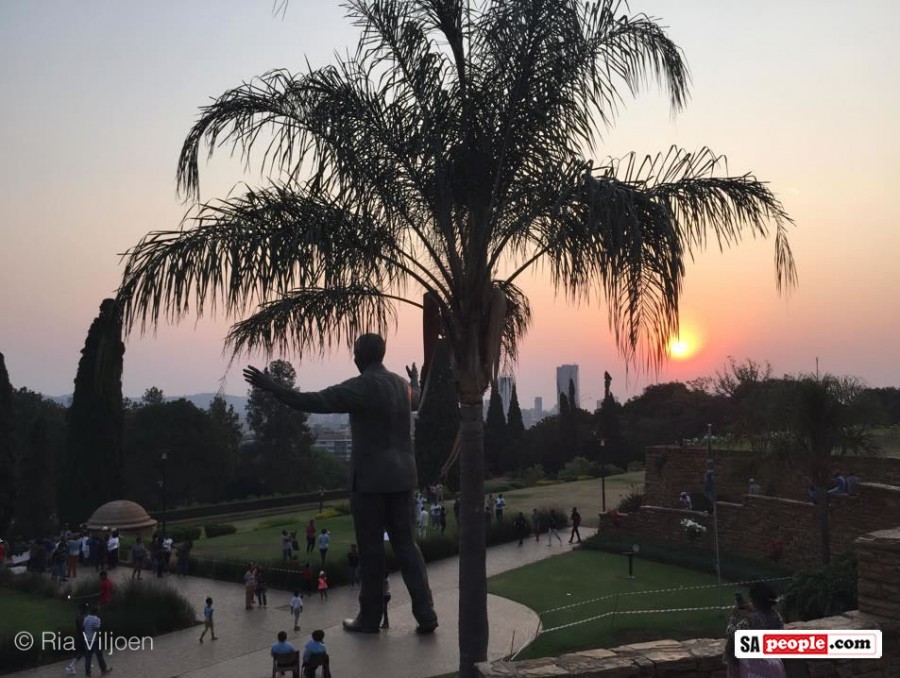 Ria Viljoen took a sequence of photos of today's sunset at "Union Building" (just one building!) in Pretoria, with former President Nelson Mandela's nine-metre high statue in the fore-front. (Scroll down for the video of the sunset.)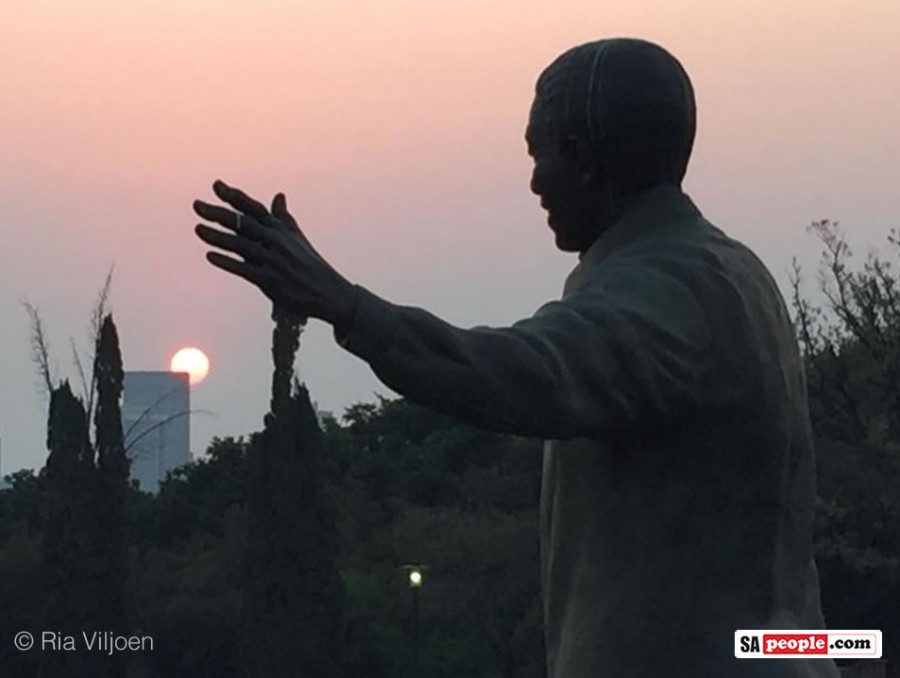 It's been lovely weather with "just a light breeze to cool us after a sunshine-y day," says Ria.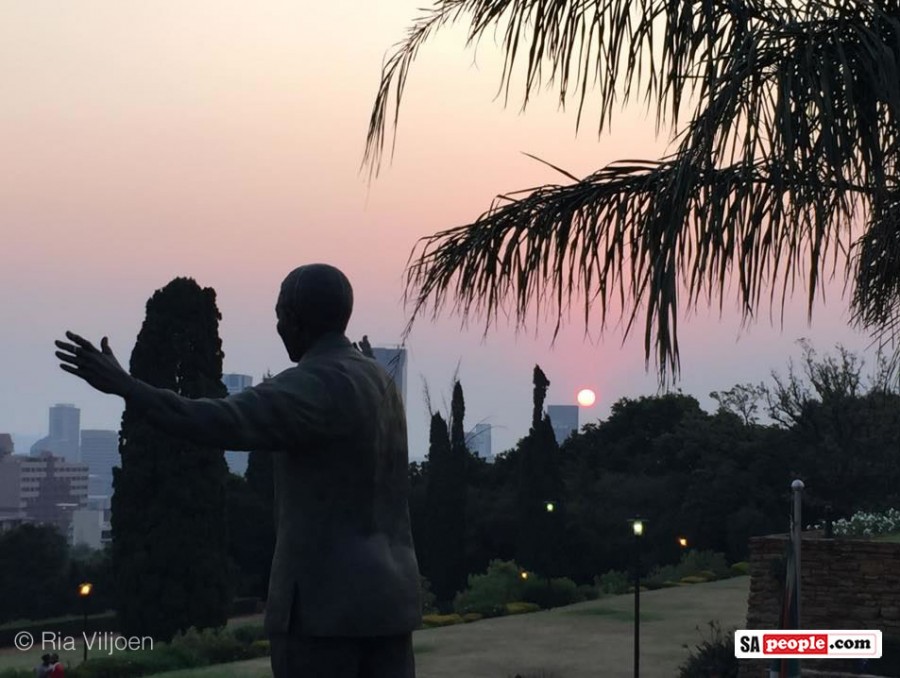 "There were lots of brides and guests around. A celebratory atmosphere…with red roses, and white ones too."
President Zuma unveiled the bronze sculpture a day after Madiba was buried in December 2013. The statue – which weighs about 4,5 tons and cost R8 million to create – shows Mandela with his arms outstretched to denote a sentiment of calling the whole nation together to unite.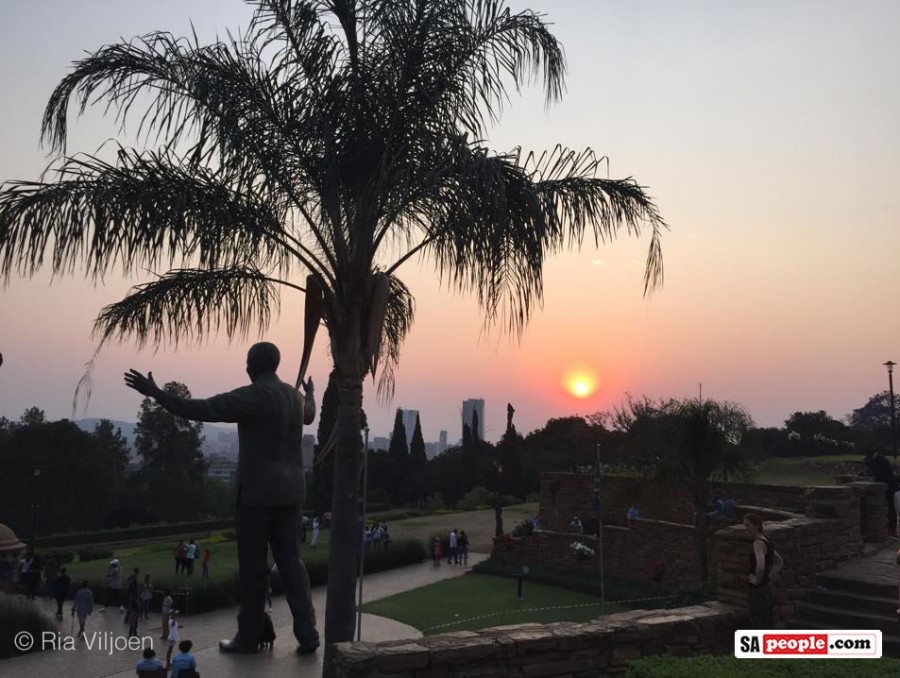 Rhoda Prosser captured this beautiful sunset in Kommetjie, Western Cape.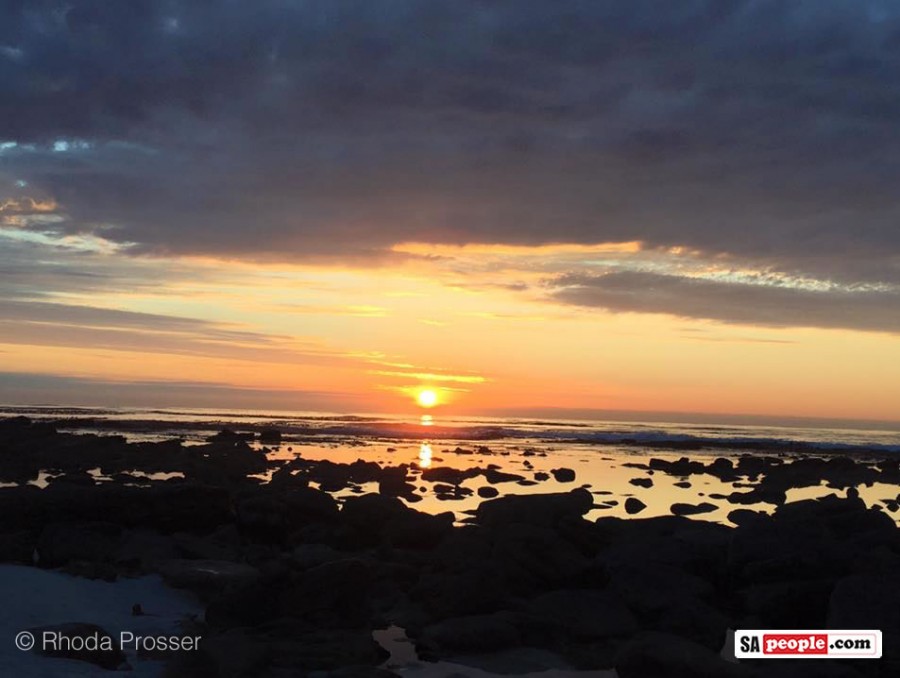 And Manie van der Hoven shot this stunning scene in the Mother City.
"When it comes to sunsets, Cape Town hardly ever disappoints," he says. "Surfers at Big Bay getting ready for a sunset session…"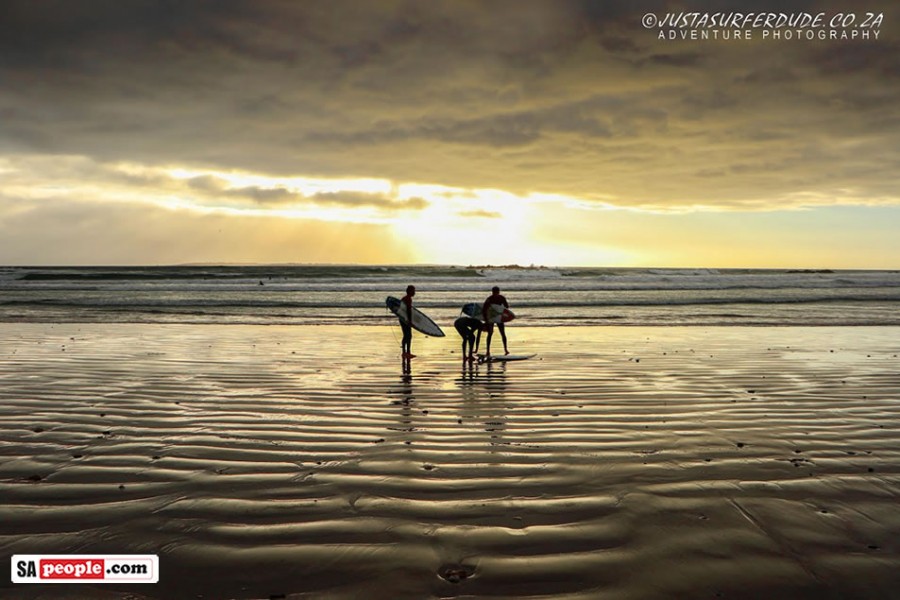 Watch Video: South African sunset, from the Union Building in Pretoria