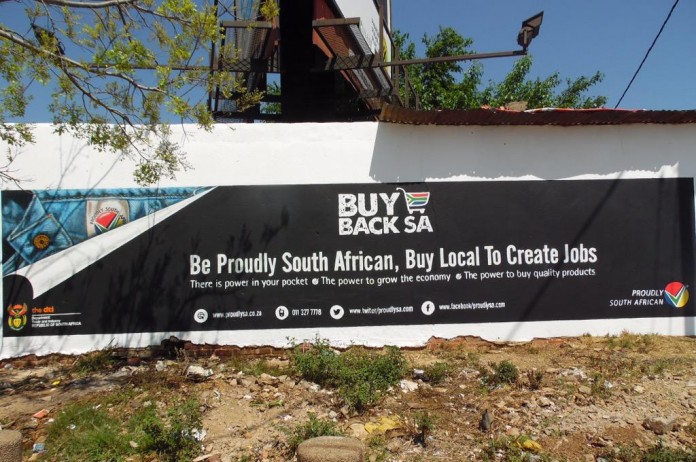 What if we won the Rugby World Cup? I would guess that question has been asked many times in the last few decades. The interesting thing is that we have actually shown the world on a few occasions that we can be a nation of winners! Yes, we have actually won and defied many sceptics in the process. Many were dismayed when we lost to Japan in our opening match of this current World Cup!
Fortunately we seem to be back on track, go Boks!!! The loss to Japan reminds us that it is a competitive world out there, and we can't ever let our guard down.
It is great that whenever South Africa needs some good news, some of our own stand up on the international stage and show that we can do it, just at the right times. There were some recent swimming awards as well.
It seems that because of our stuttering economy, the depressed commodity prices and other big increases in input costs, many South African businesses are under pressure. We know that our costs of electricity and water in our local metro have increased by around 30 percent.
We expect employment in the steel, mining, construction and tourism sectors to be under serious pressures during the course of this year and next year. I do hope this is not the case, but it could be that hundreds of thousands of people will lose their jobs this year and next.
In this competitive and global marketplace, are we being beaten on creating jobs? I suspect that we are.
MANY COUNTRIES ARE SPENDING MUCH EFFORT ON CREATING THOUSANDS OF NEW BUSINESSES, AS WE SHOULD. BUT TO GROW EXISTING BUSINESSES WOULD BE JUST AS IMPORTANT.
It has been fairly well documented that there are several sectors that have a multiplying effect on the economy. To better understand this multiplying affect, it is the  'snowballing' of economic activity. For example, if new jobs are created, people who take them have money to spend in the shops, which means that more shop workers are needed. The shop workers pay their taxes and spend their new-found money, creating yet more jobs in industries as diverse as transport and education.
Manufacturing and a few other sectors have the best multiplying effects on an economy. Every job created in these sectors can add more jobs to other areas of our economy.
The importance of this emphasis on manufacturing will be greatest when the other sectors mentioned above have shed the jobs that can be expected in the next few years.
You can be sure that it is much easier to grow existing businesses than try to create new ones.
Many countries are spending much effort on creating thousands of new businesses, as we should. But to grow existing businesses would be just as important.
THE PERCEPTION THAT LOCALLY PRODUCED IS MORE EXPENSIVE OR OF INFERIOR QUALITY IS OFTEN A WRONG ONE!
Until our citizens see the link between buying local goods and services, and the jobs that they create, we will continue to shed jobs. All that is required is to look at the label and buy local.
The Proudly South African campaign and some local retailers are seeing the importance of this.  They are to be commended for growing this awareness.
The perception that locally produced is more expensive or of inferior quality is often a wrong one! I challenge anyone to go to their local stores and to look for South African-made goods.
Our politicians and celebrities are constantly seeing the power of social media, what if that can also help us support local? Imagine if just 100 of our most influential Facebook South Africans could get a movement going that was so strong that many shops and consumers would find it hard to ignore…
Thousands of people would be buying local goods…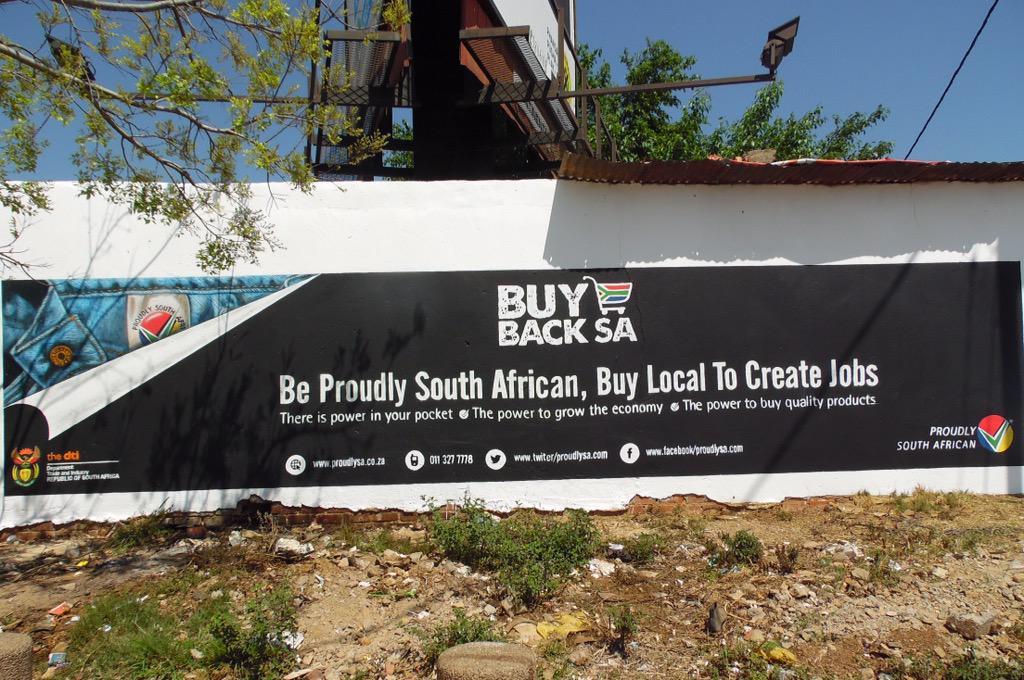 Just like past Rugby World Cups and other South African miracles, this is not beyond the realm of possibility!
But increases in manufacturing jobs will not just happen on its own. We need sensible policies for attracting capital investment, training a new generation of manufacturing workers and encouraging exports to make it happen. Growth and job creation should be some of our primary objectives.
This article originally appeared on biznews.com – view here – and is republished with kind permission of Durban-based entrepreneur Andrew Fenwick, MD of Saddler Belts & Leathercraft.
Follow Andrew on Twitter @andrewfdurbs.