I'm not going to get into this much as most people out there already know the #FeesMustFall situation…but instead I will rather show visuals of today's peaceful march to City Hall in Durban.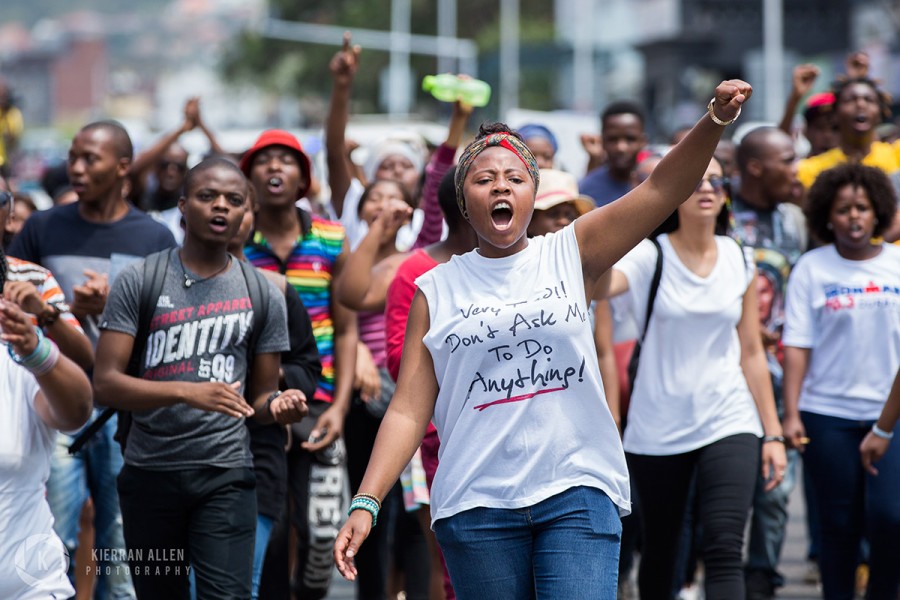 The protests started last week at the prestigious University of Witwatersrand in Johannesburg (with #WitsMustFall), and have since spread to at least six other universities.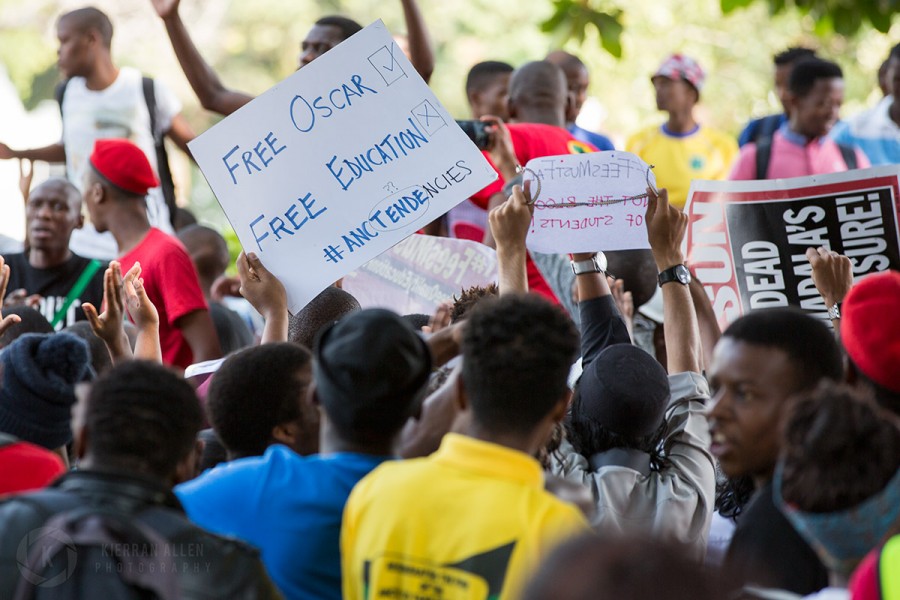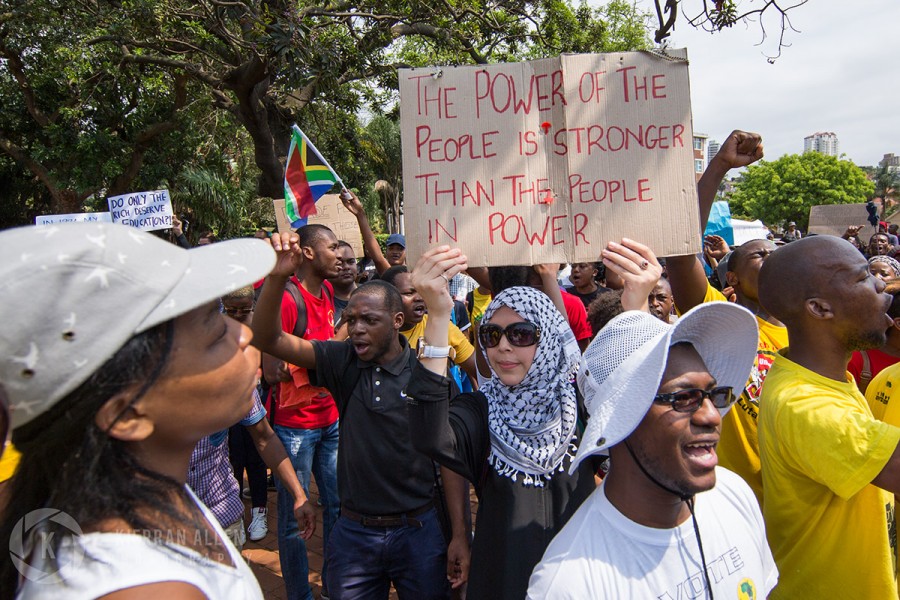 It is the biggest protest to hit South Africa's universities since apartheid ended in 1994.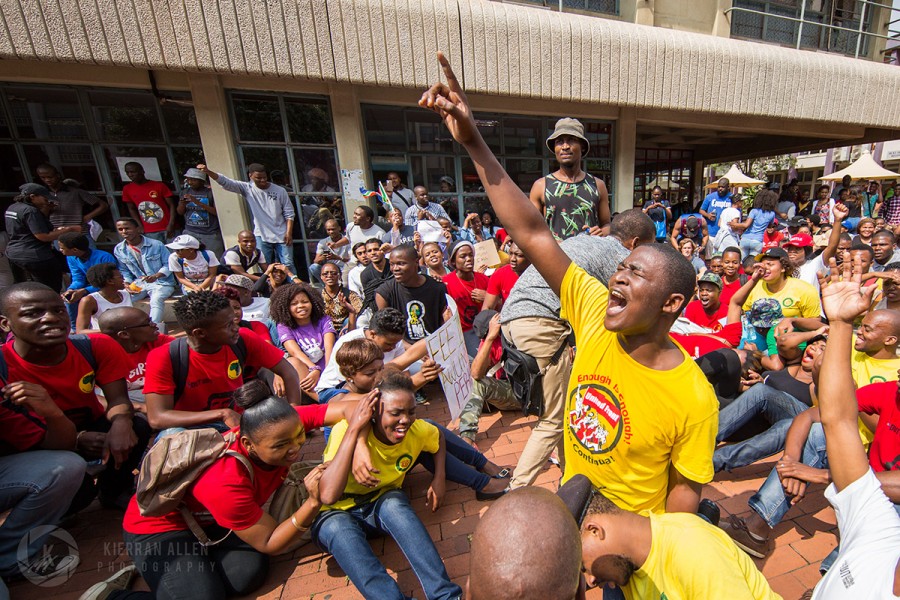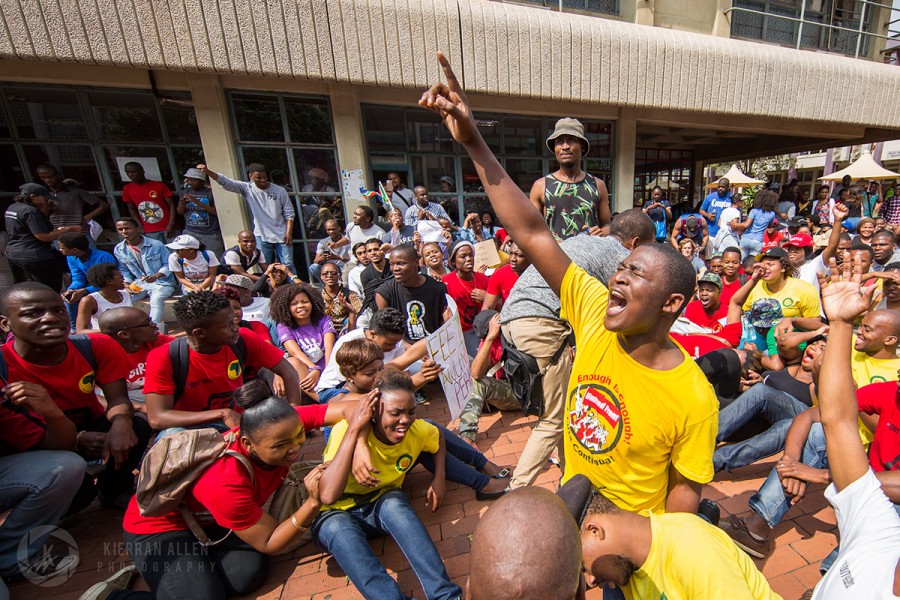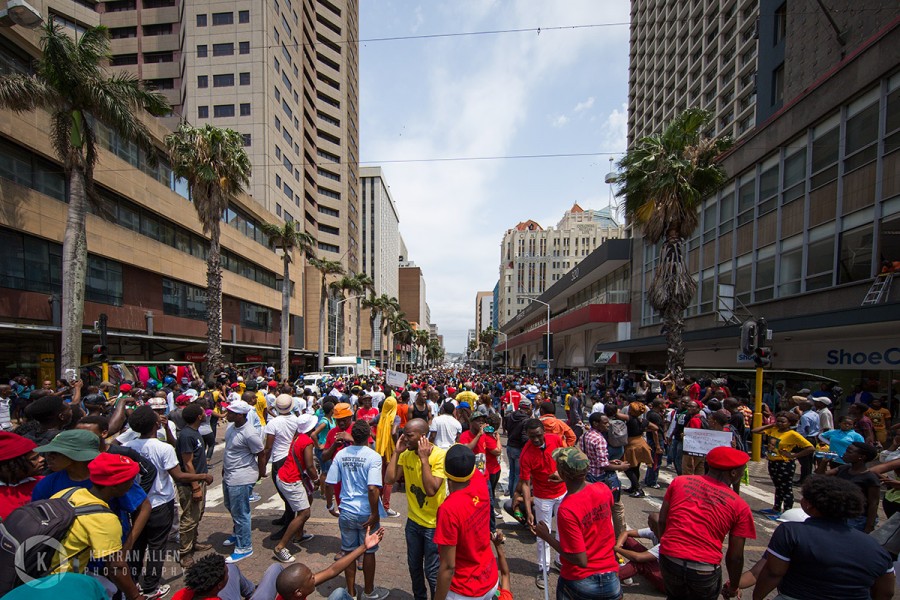 And that says something in itself!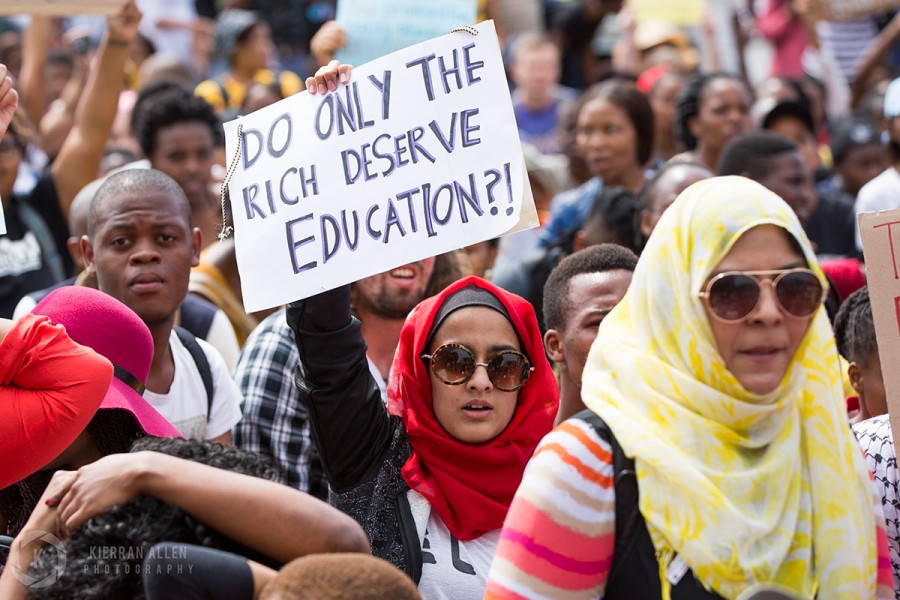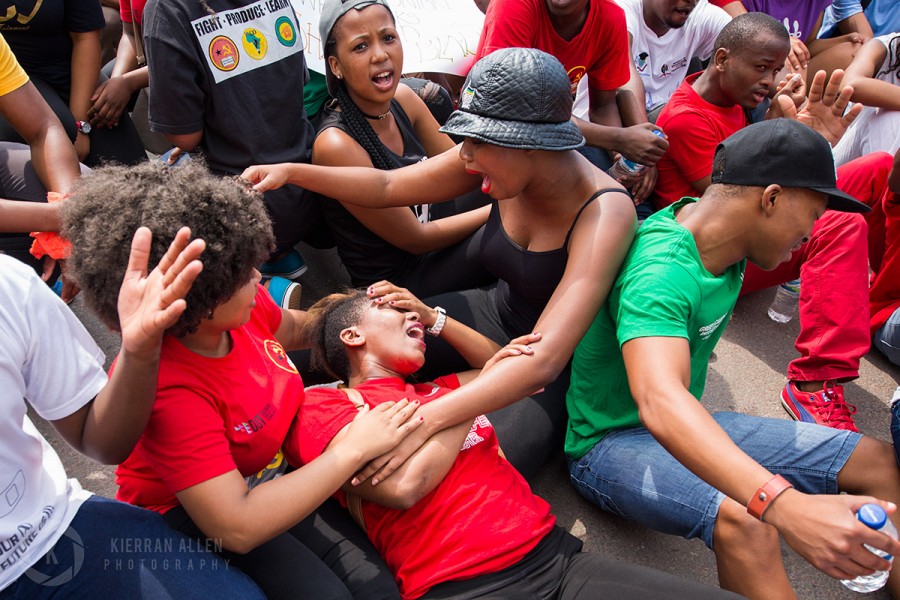 I believe that it's also received support from the UK with a march there this morning.
Protests spread and intensified around the country as student bodies called for a nationwide shutdown of universities (#NationalShutDown), rejecting the government's offer to cap fee rises at six percent for 2016.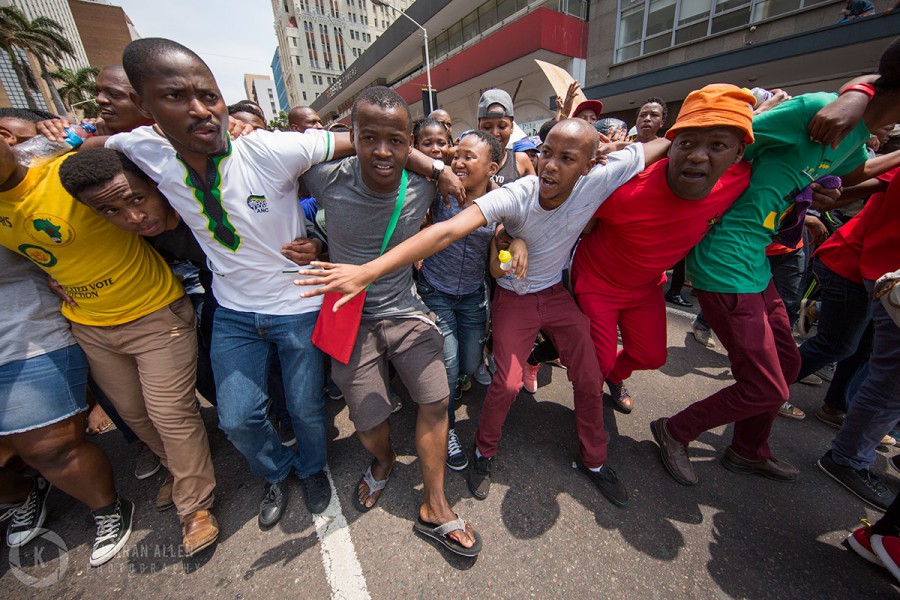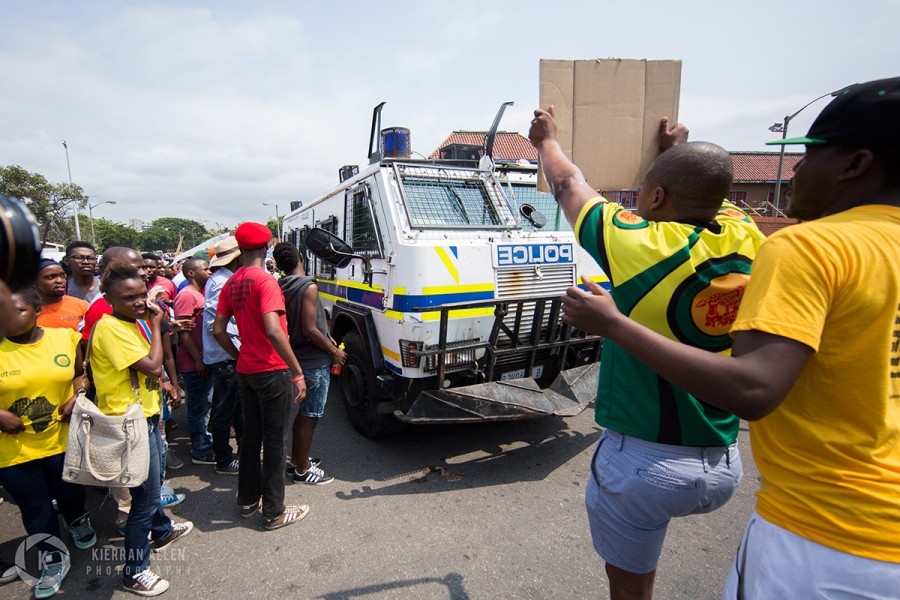 Following today's meeting in Pretoria, President Zuma announced that there will be zero increase in fees next year.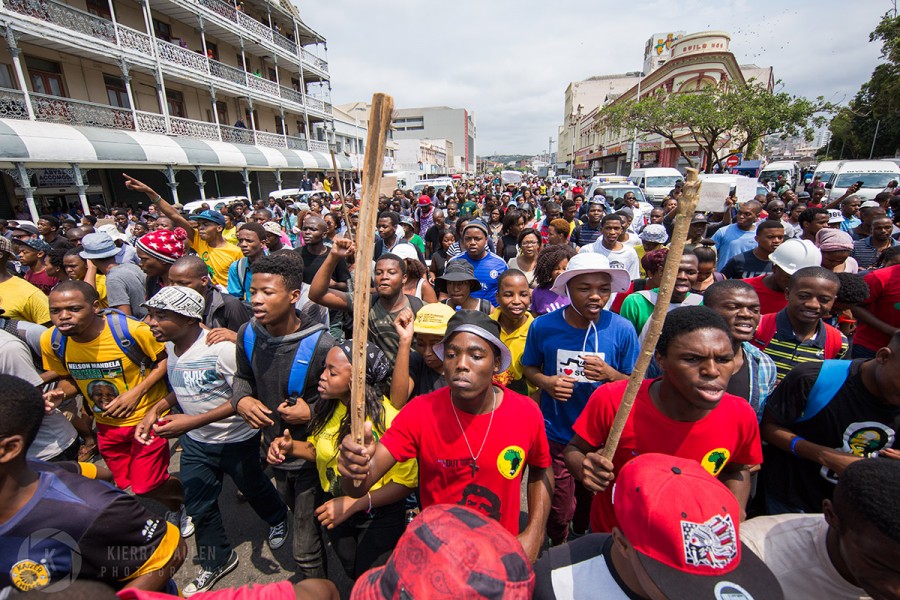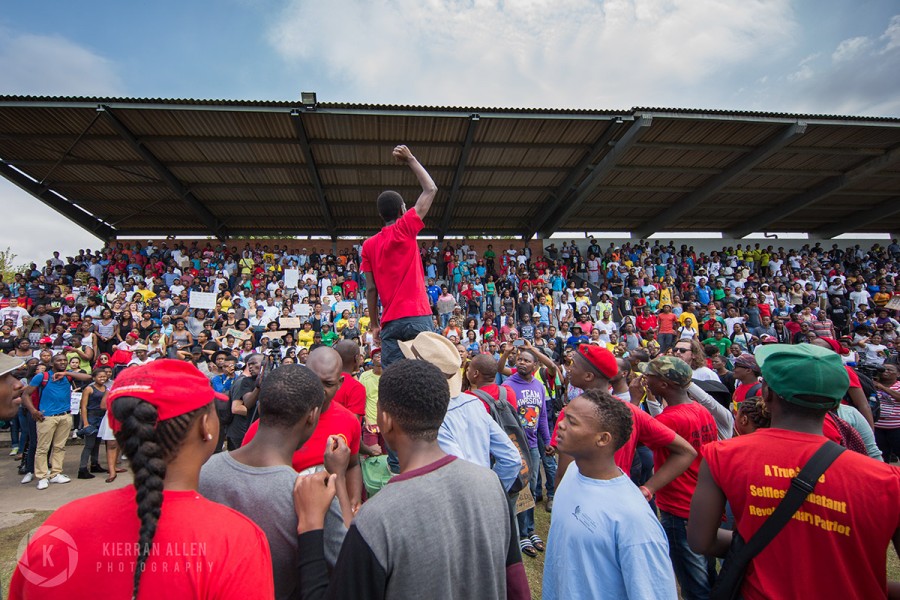 This was Durban today, Friday 23 October 2015.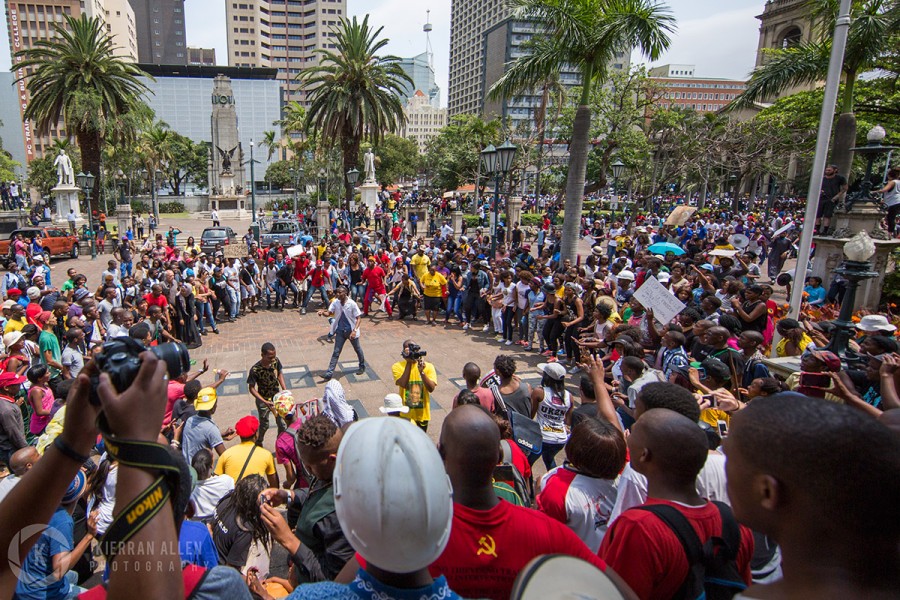 View more of Kierran Allen's photos at www.kierranallen.com/. Republished here with Kierran's kind permission.
Follow Kierran Allen on Facebook
Visit Kierran's website: www.kierranallen.com