When the famed Outeniqua Chootjoe stopped doing its breathtaking run from George to Knysna, over the Kaaimans Bridge, many lamented the passing of another famous train trip in South Africa. Truth is, there are still a bunch of fantastic train trips available (and even the George-Knysna route might operate again soon).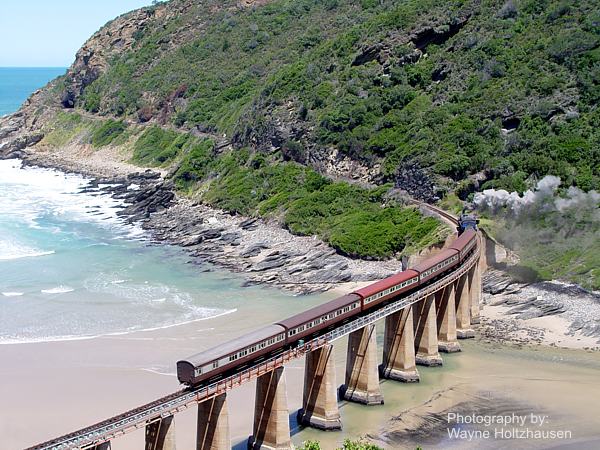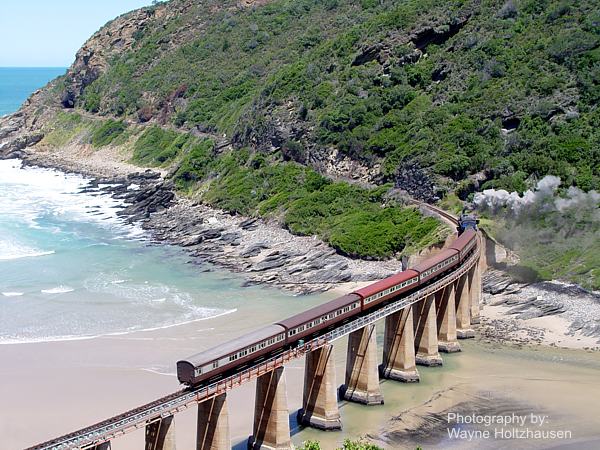 1. The Blue Train
Started in the 1920s, the iconic Blue Train is almost a century old, having grown out of the Union Express and the Union Limited. Even back then they had card tables and ceiling fans and hot water, setting a trend for the future. In the 1990s, the change was made from steam to diesel and electricity.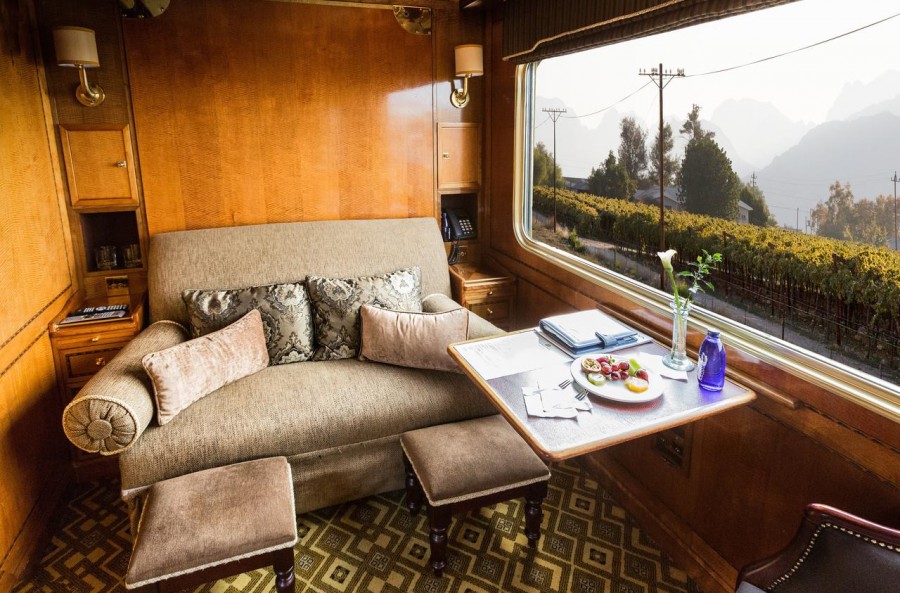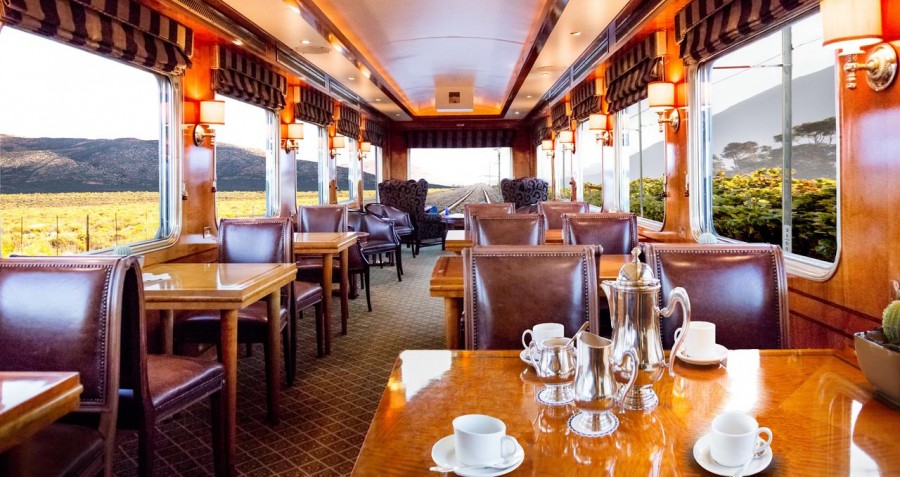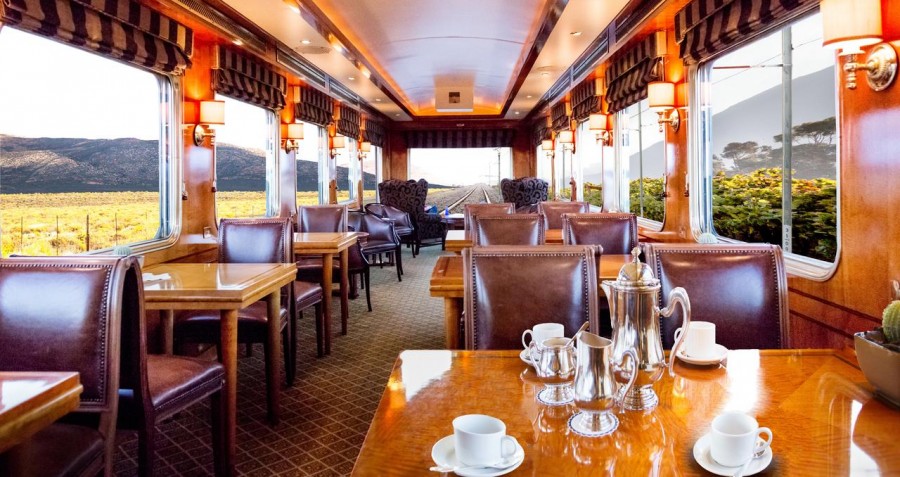 The route between Pretoria and Cape Town is a 27-hour journey of 1,600 kilometres (994 miles), through some of the most diverse and spectacular scenery offered by the African sub-continent. The southbound train stops in Kimberley and the northbound in the hamlet of Matjiesfontein, with time for an excursion in both.
In September, the Blue Train announced a new arrangement with Sun International that could lead to new routes, particularly Sun City and the Garden Route – an area rich in potential and which had the Outeniqua Chootjoe before floods in 2006 left the train ruined.
In 2016 the Blue Train also starts a twice-yearly trip to Kruger National Park, or rather to Hoedspruit.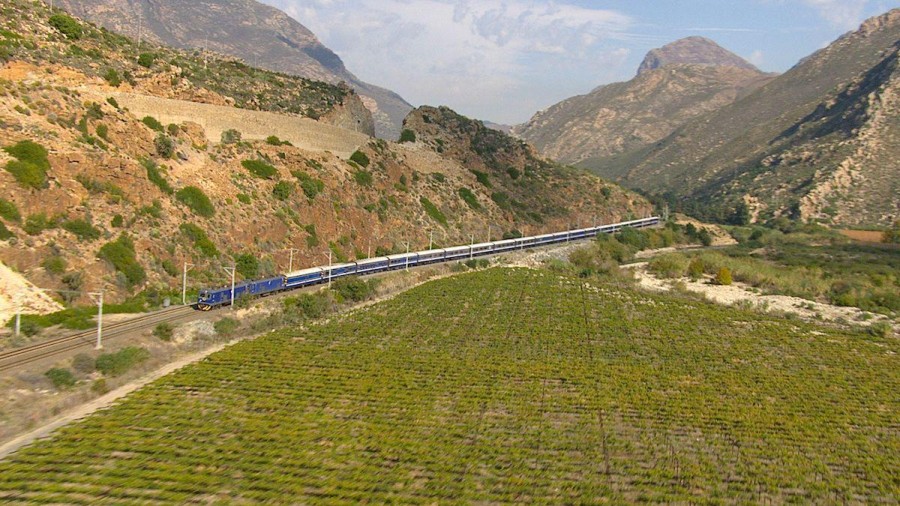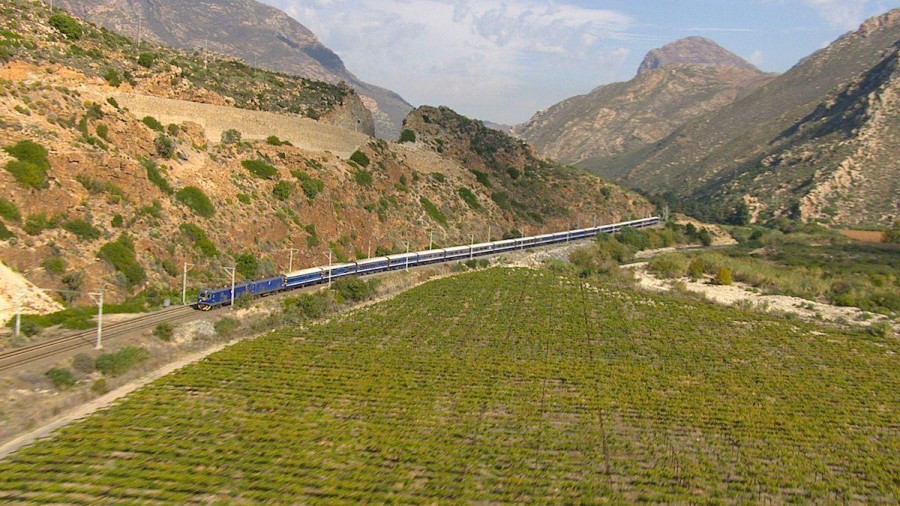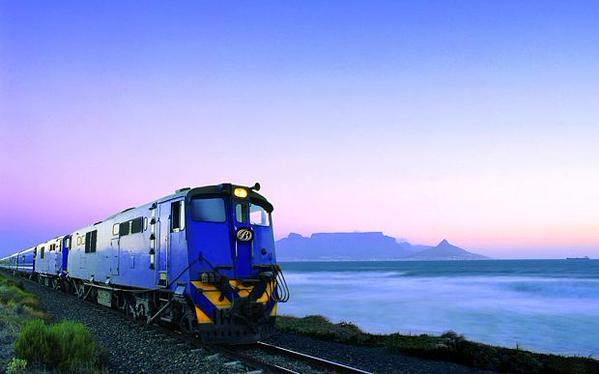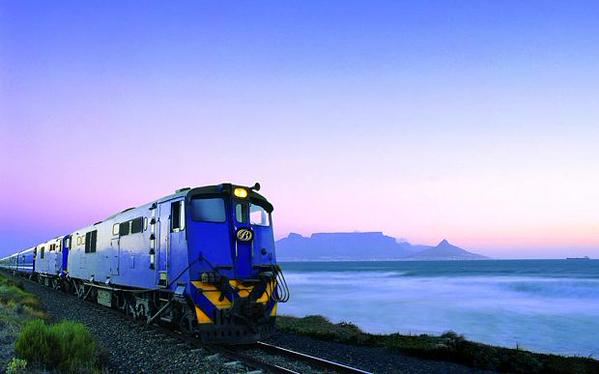 2. The Cape Town-to-Simonstown Metrorail
The route from Cape Town to Simonstown, especially when the track opens onto False Bay in Muizenberg, has long been a popular route for those who knew about it. (Please note that the line between Fish Hoek and Simonstown, which skirts amazingly close to the sea, has been closed since July due to repeated sand drifts over the tracks, but is meant to open by January.) Tickets can be bought for R30 and R50 for one- or two-day passes, allowing passengers to get off and on at random stops along the way, including Observatory, Newlands, Kalk Bay, Muizenberg, Fish Hoek and finally (when it's open again) Simonstown.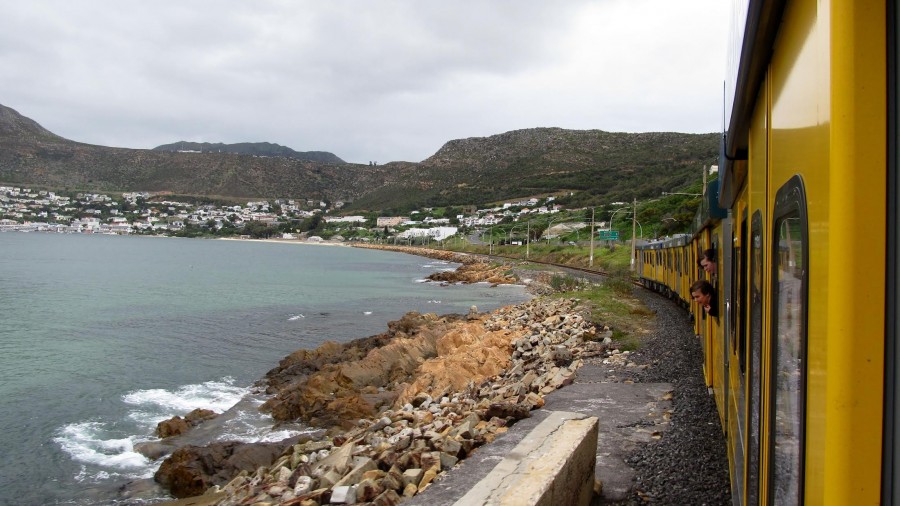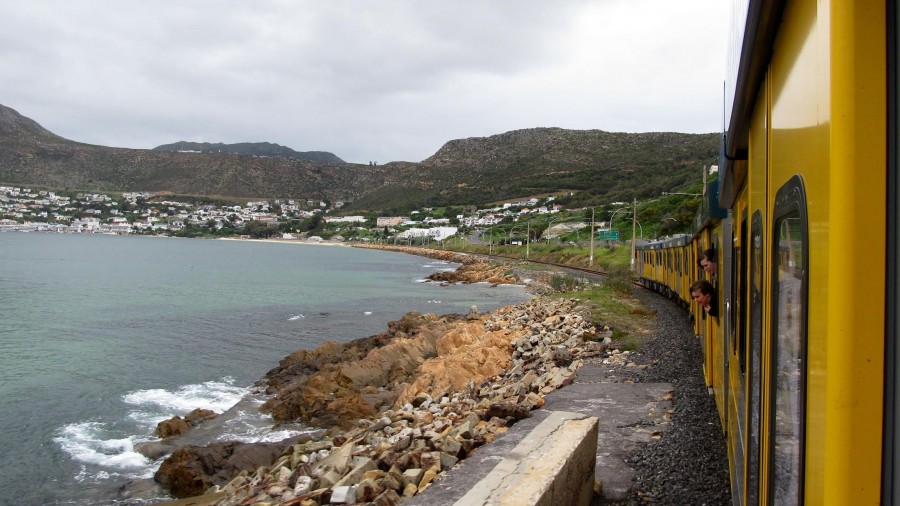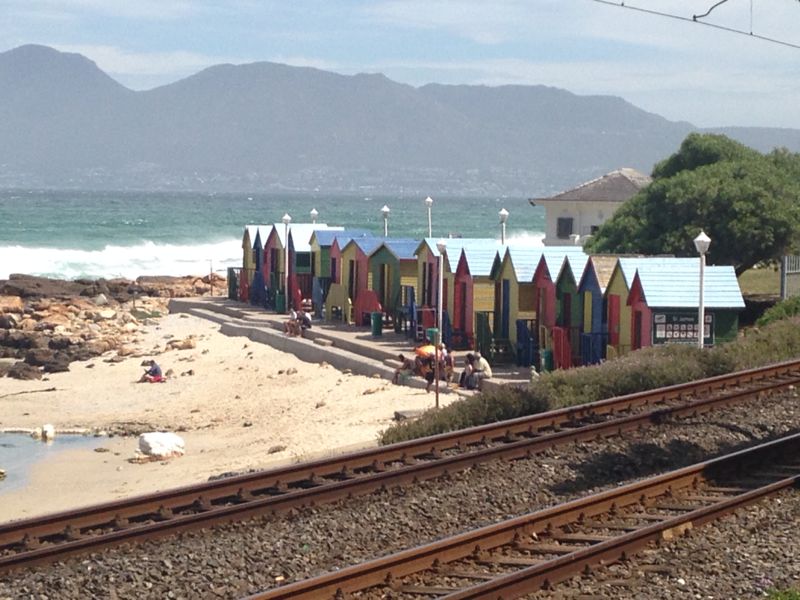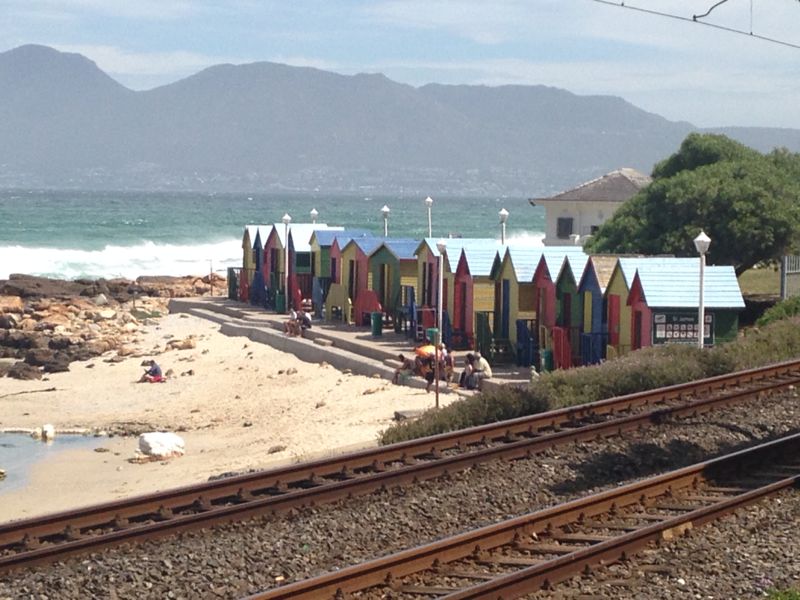 3. Cape Town to the Wine Country
The private non-profit operator Atlantic Rail has train trips that run from Cape Town out to various wine farms in the Stellenbosch area. It uses a Class 16DA steam locomotive built in 1929, and says its wooden-bodied vintage coaches date from 1922 to 1938. At least six trips have been lined up from the end of October through December. The company also used to travel to Simonstown, but services have been interrupted by the Fish Hoek-Simonstown sand drifts obstructing the line.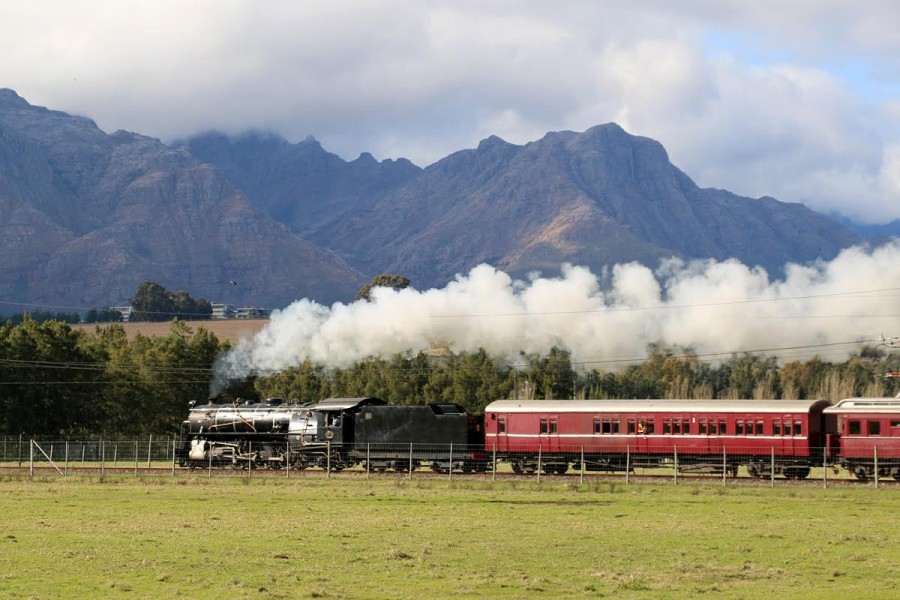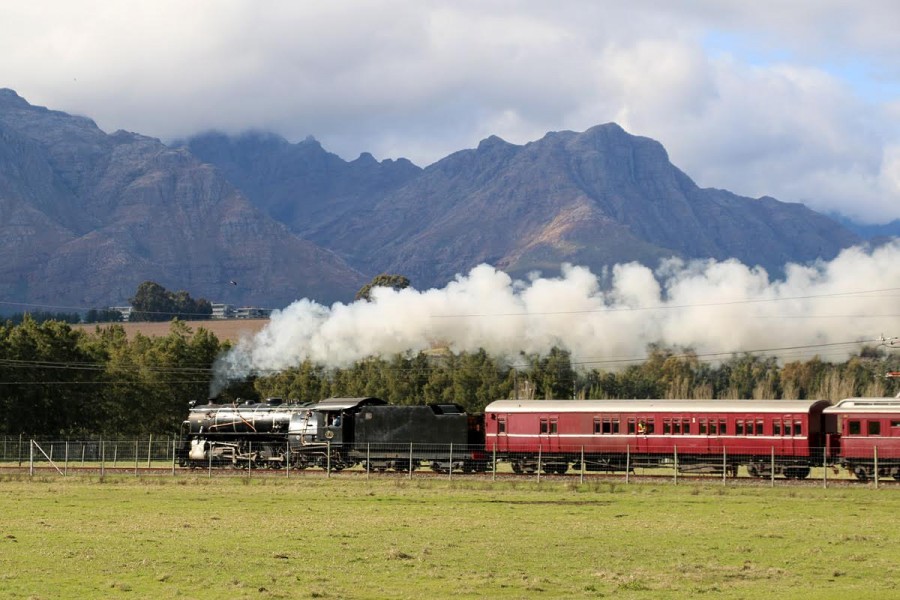 4. Rovos Rail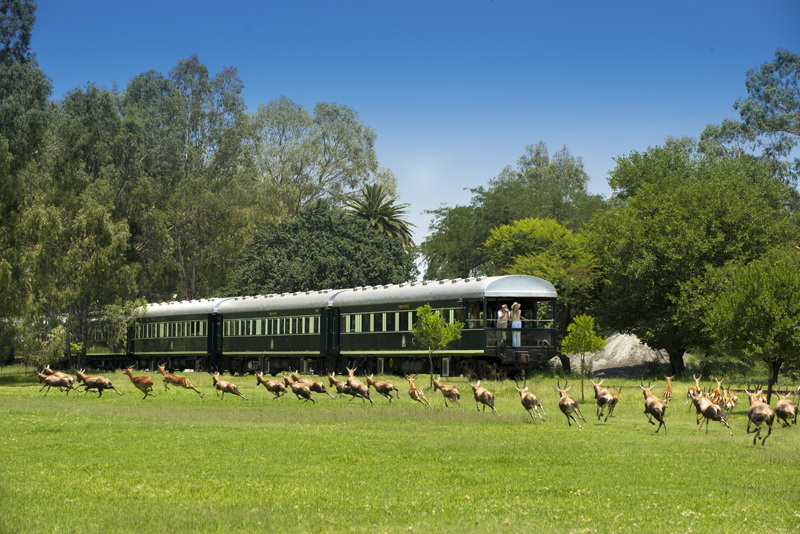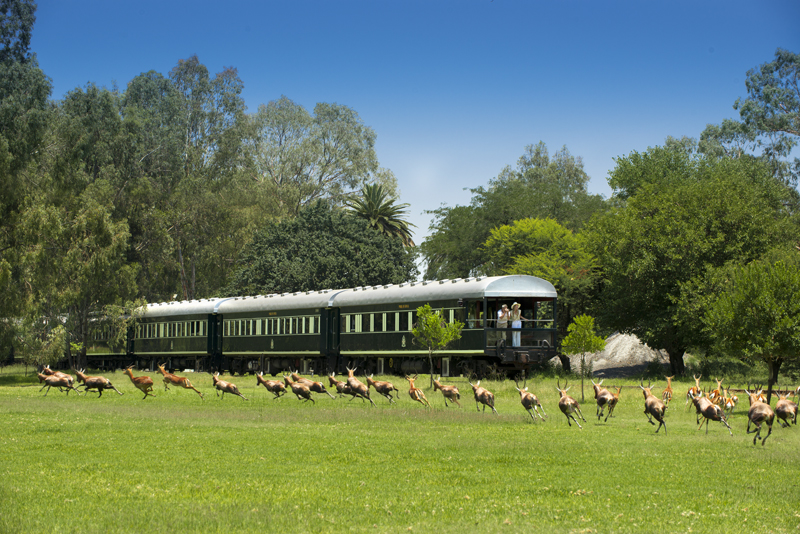 No longer a pretender to the throne once occupied for decades by the Blue Train, Rovos Rail was started by Rohan Vos as a small operation in 1986 that has since gotten worldwide recognition. It now runs at least four breathtaking itineraries that recall the train travel of yore: a 15-day trip on the 'Pride of Africa' that goes all the way up to Dar es Salaam, another trip of nine days to Namibia, a three-day trek to Durban with a detour to a game reserve, as well as a three-nighter to Victoria Falls.
Old-world pampering and luxury are the key words on Rovos Rail, which brands itself 'The Most Luxurious Train in the World'. All journeys start off from its own station (with a railways museum, to boot) in Capital Park, Pretoria. Probably the best for anyone who loves train travel is the observation car at the back of the train where you can watch the track disappear behind you as the journey unfolds.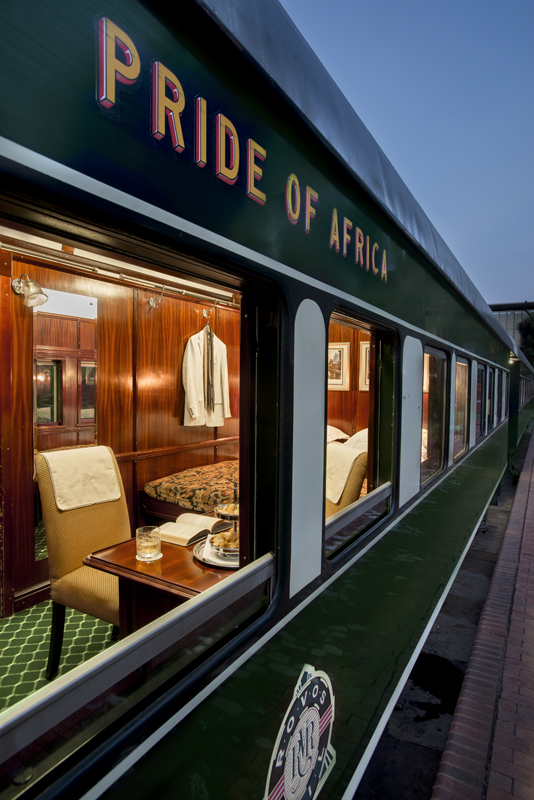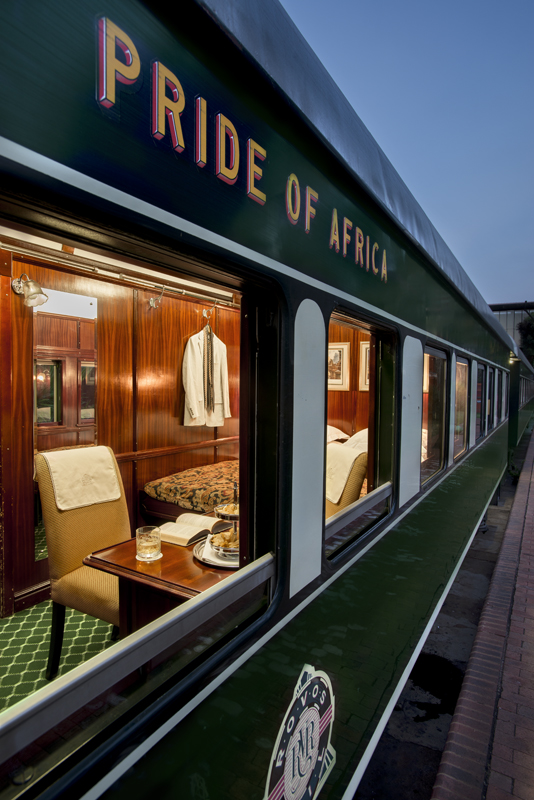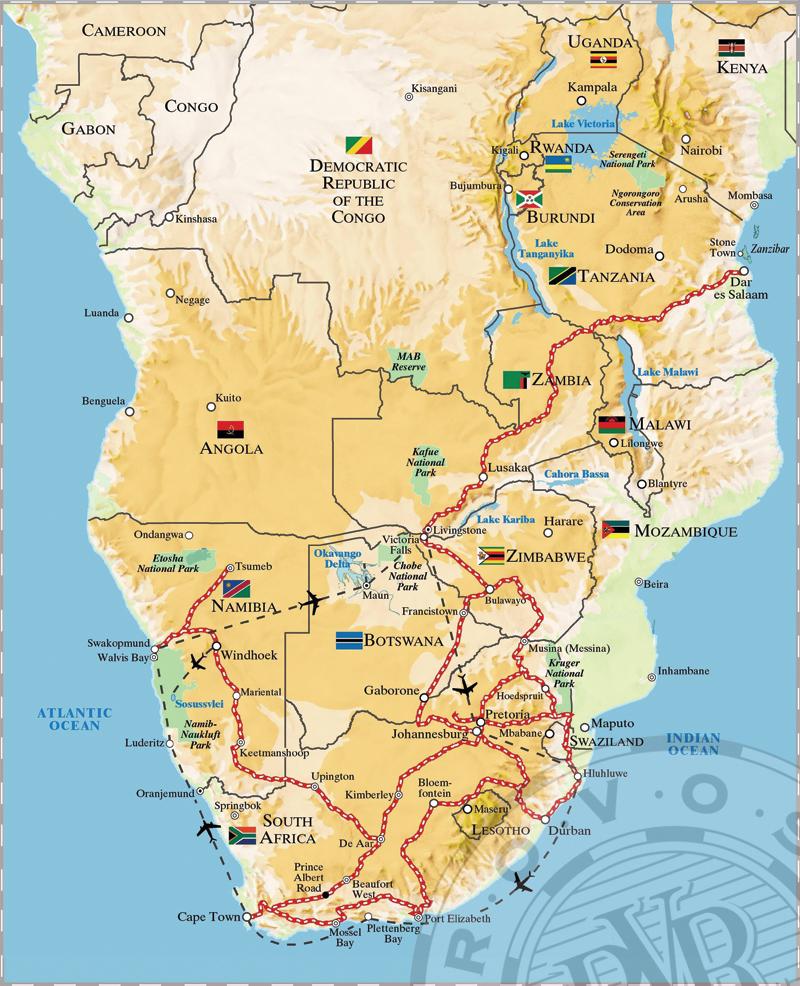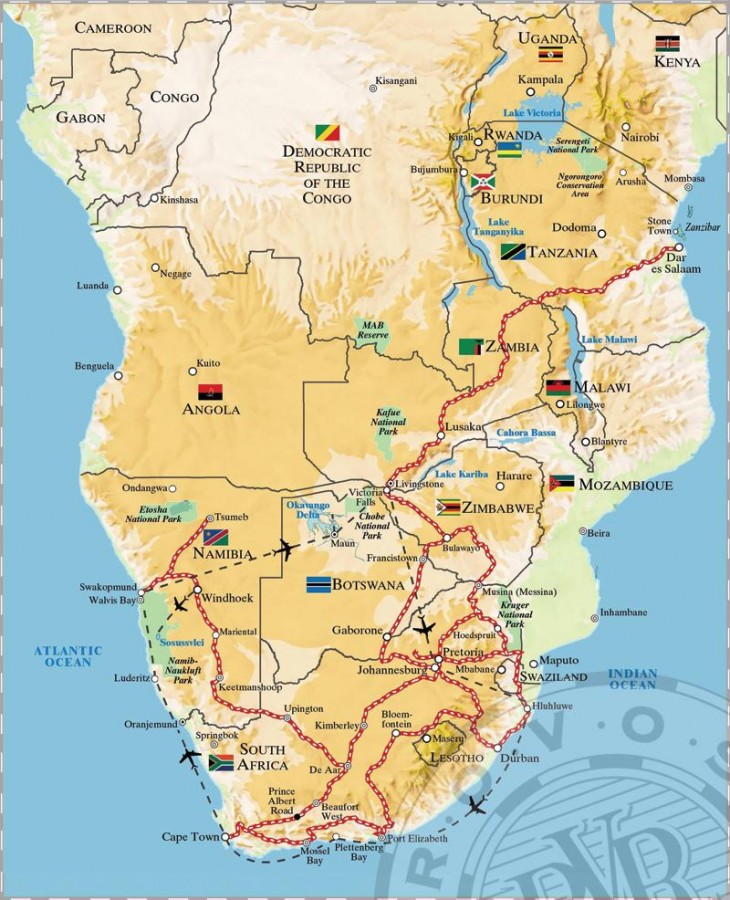 5. Shosholoza Meyl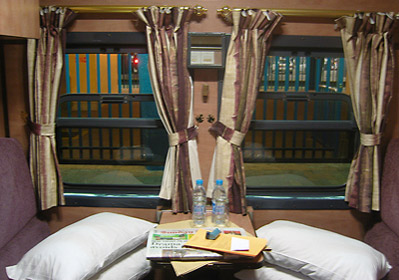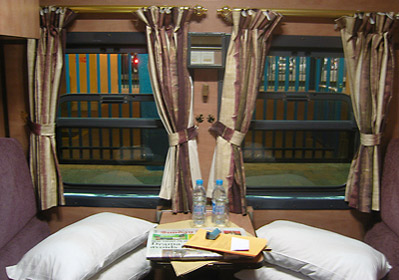 Better known as the famous Trans-Karoo, this is South African Railways' overnight option for those people wanting to go by train between Cape Town and Johannesburg who can't afford The Blue Train. Now it's called Premier Class on Shoshaloza Meyl – and there is an even cheaper Tourist Class – which runs weekly between Johannesburg and Cape Town as well as between Johannesburg and Durban. Coaches have six compartments and two coupes for a total of 14 people (two people in a compartment and one in a coupe). Tourist class trains also do the route between Johannesburg, Port Elizabeth and East London, and Cape Town and the Eastern Cape cities.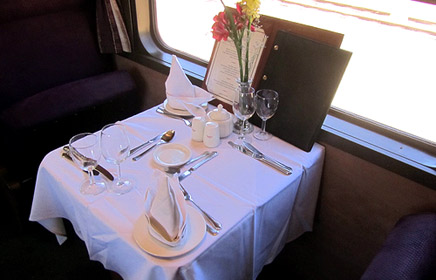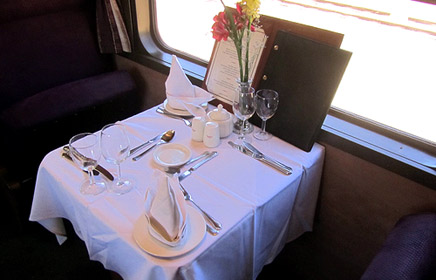 In this sometimes gritty video, a passenger on Premier Classe shows what the Trans-Karoo trip is like (thanks, Christine Michelson):
Further details at bluetrain.co.za, atlanticrail.co.za, capemetrorail.co.za, rovos.com, shosholozameyl.co.za.