Just a week after celebrating the royal twins' first birthday, Princess Charlene and Prince Albert II of Monaco have made many other children in the principality happy with their annual Christmas gift-giving event at the palace.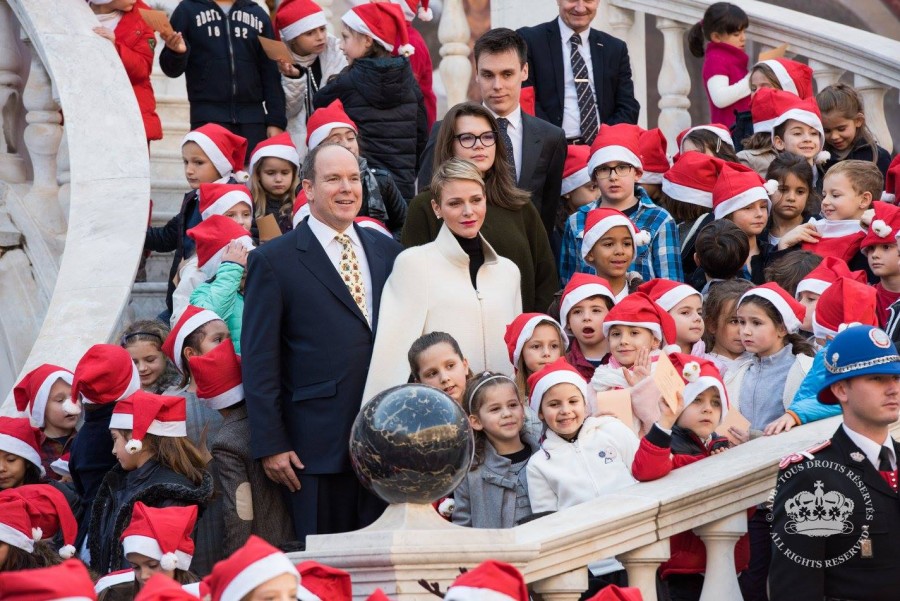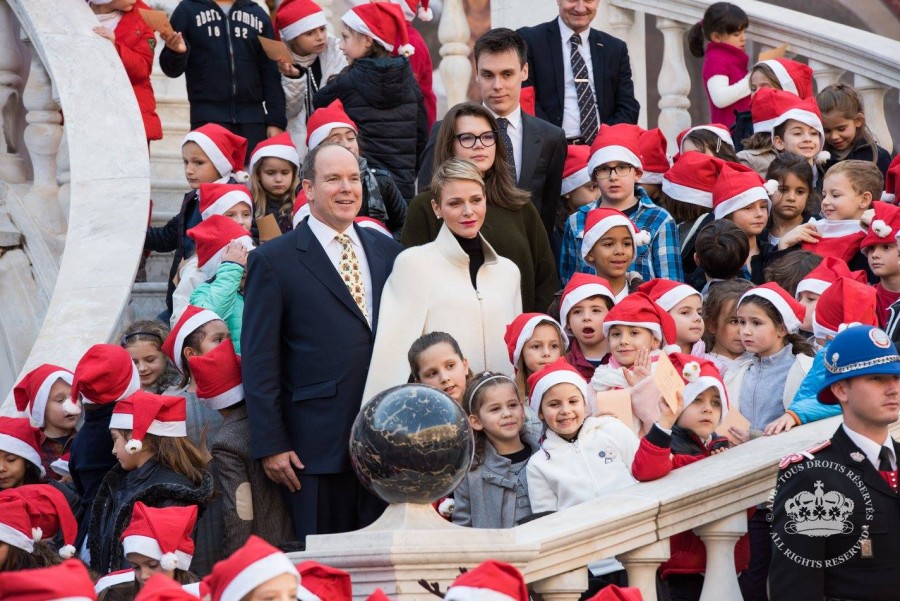 The 37-year-old princess and her 57-year-old husband weren't accompanied by their babies this time, as they focused instead on the Monégasques children – handing out presents on Wednesday, as is the yearly tradition, and partaking in the Christmas tree ceremony.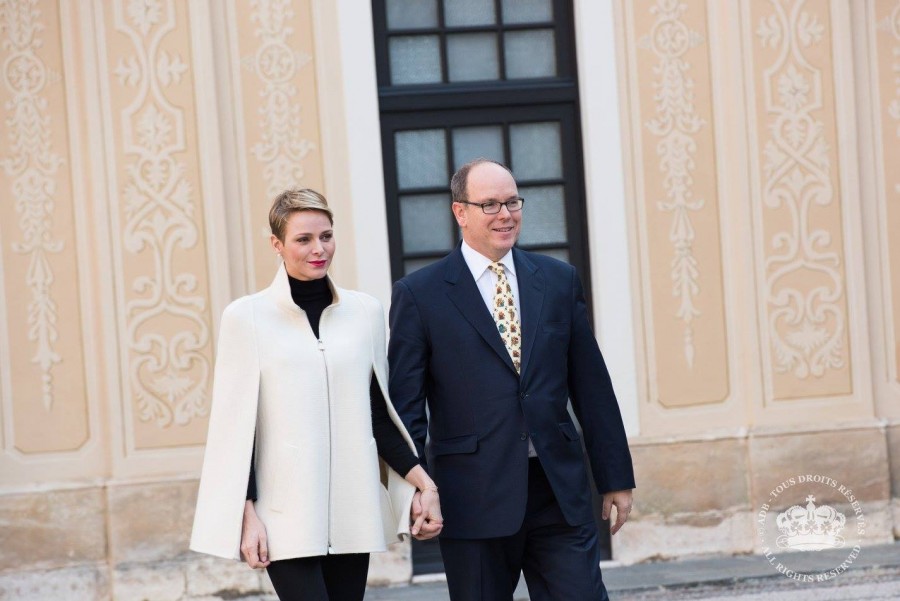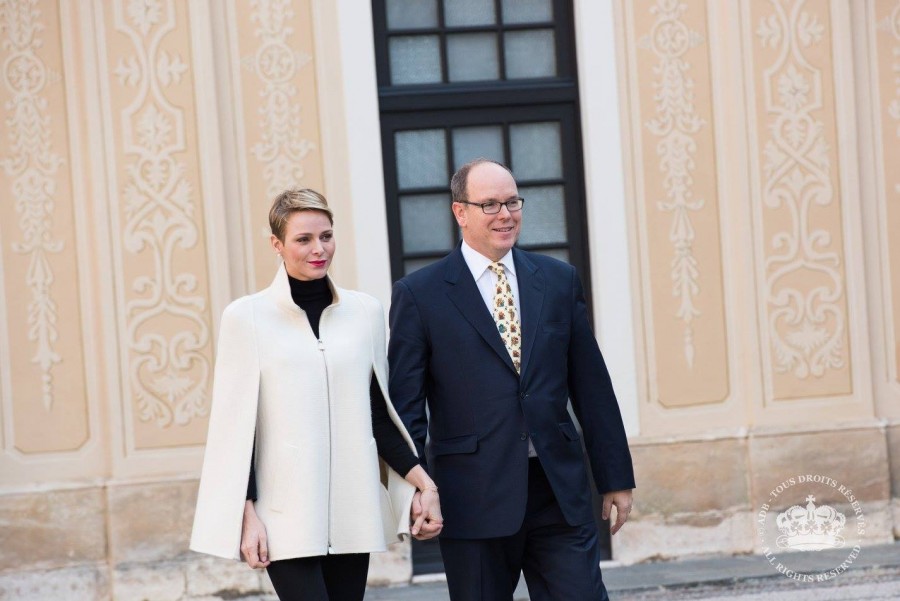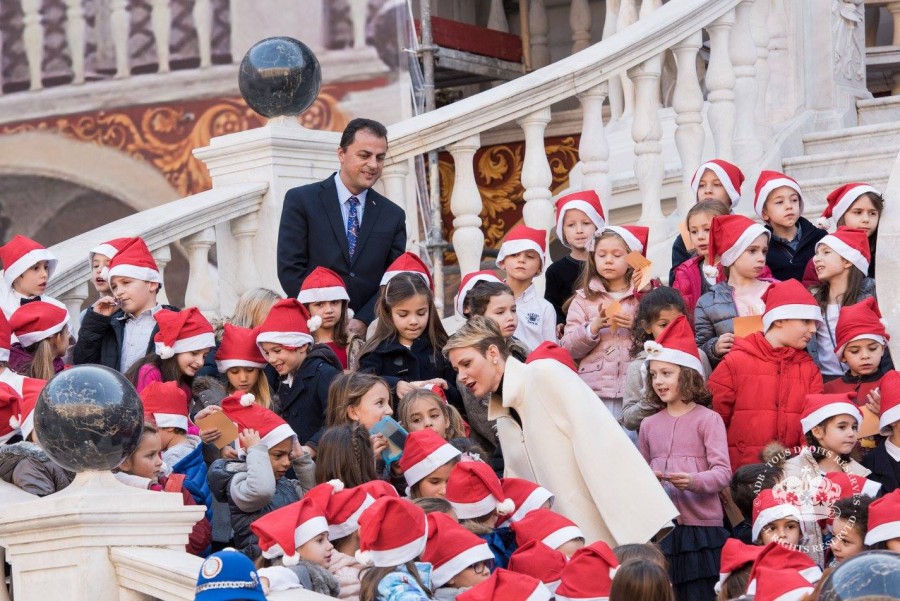 Princess Stephanie's children – Camille and Louis – were also on hand to help welcome the children to the Christmas celebration.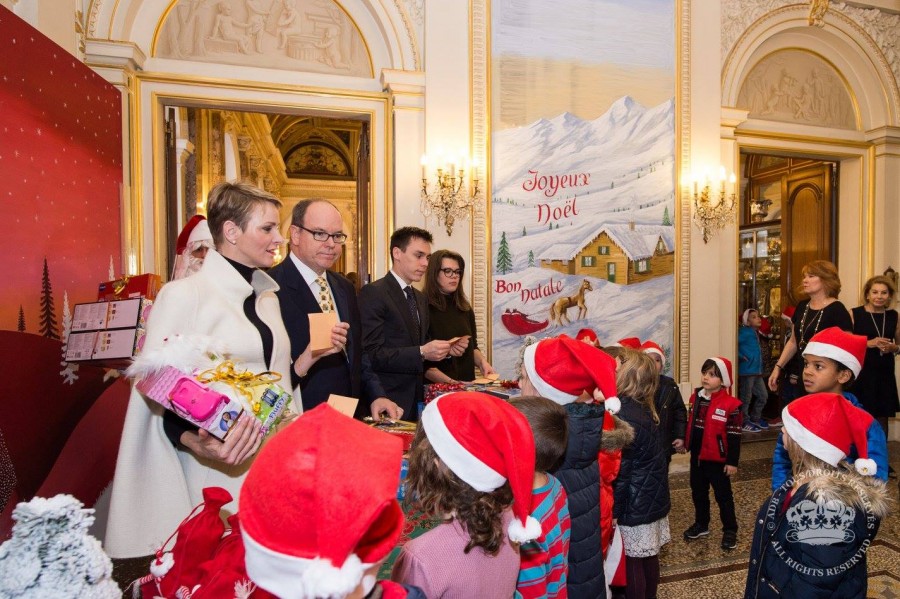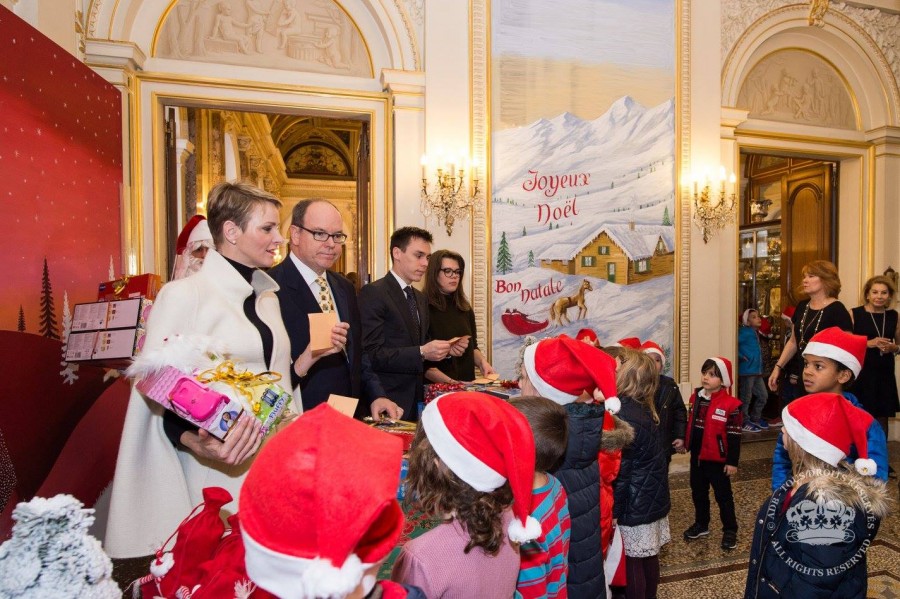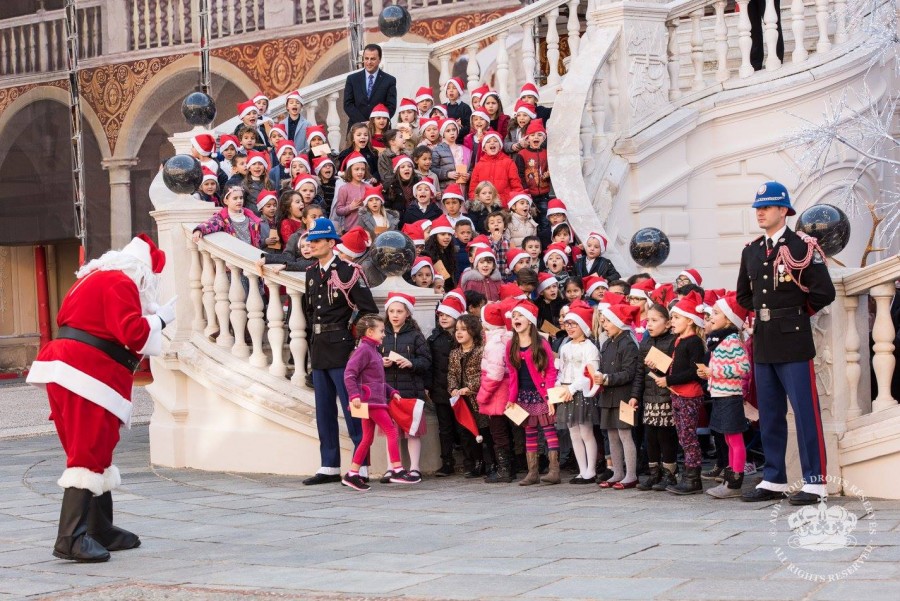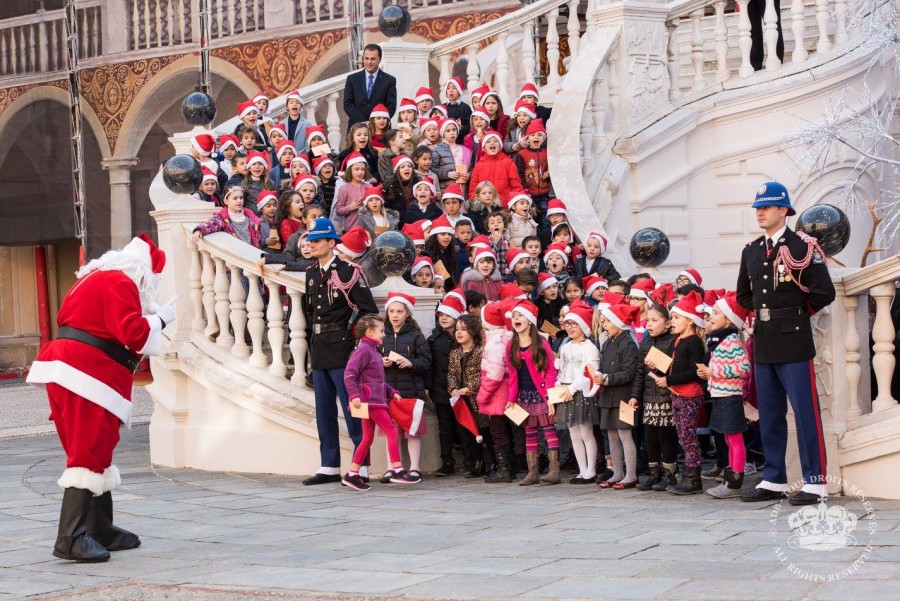 Earlier this month – on 10 December – Princess Charlene and Prince Albert II celebrated their children's first birthday, along with local school children, at the palace.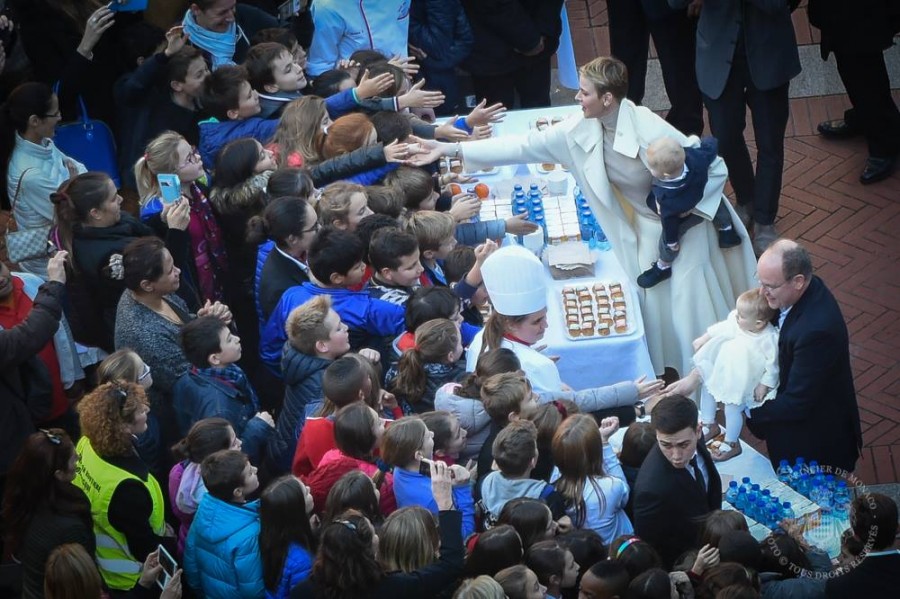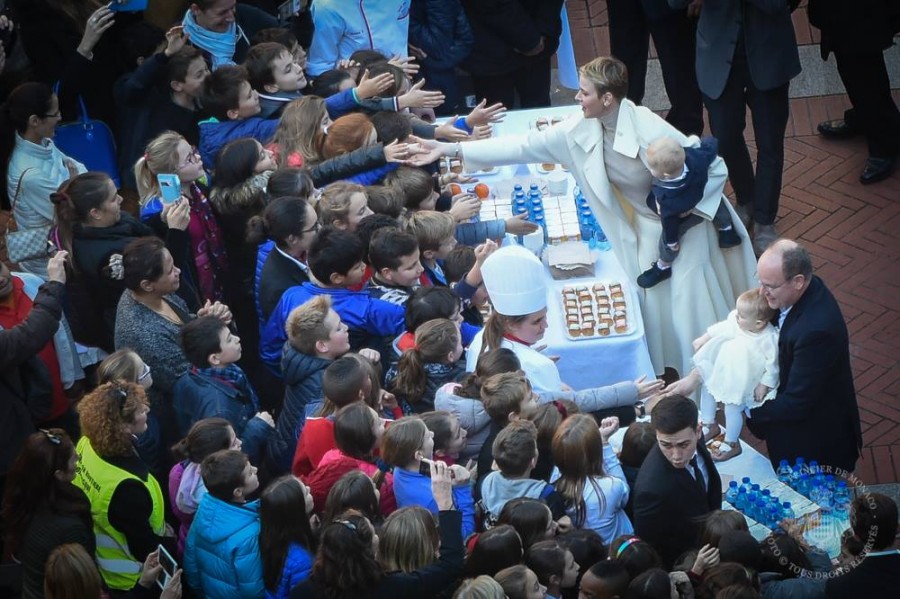 The birthday party took place at Place d'Armes with matching birthday cakes (cheese cake to be exact) in blue and pink for Prince Jacques and Princess Gabriella.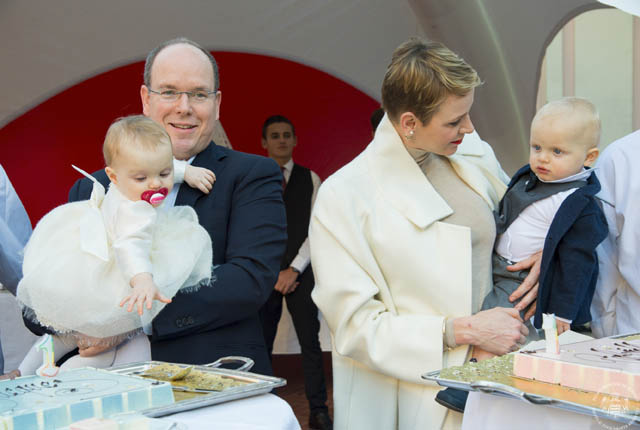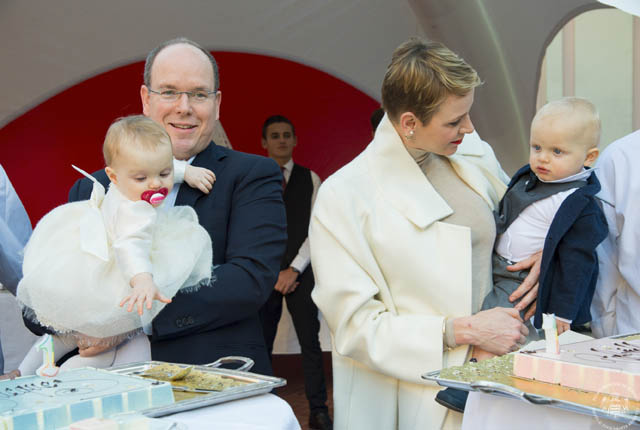 Prince Jacques delighted the crowds as he took a few steps under the protective eye of his mother, former South African Olympic swimmer Charlene.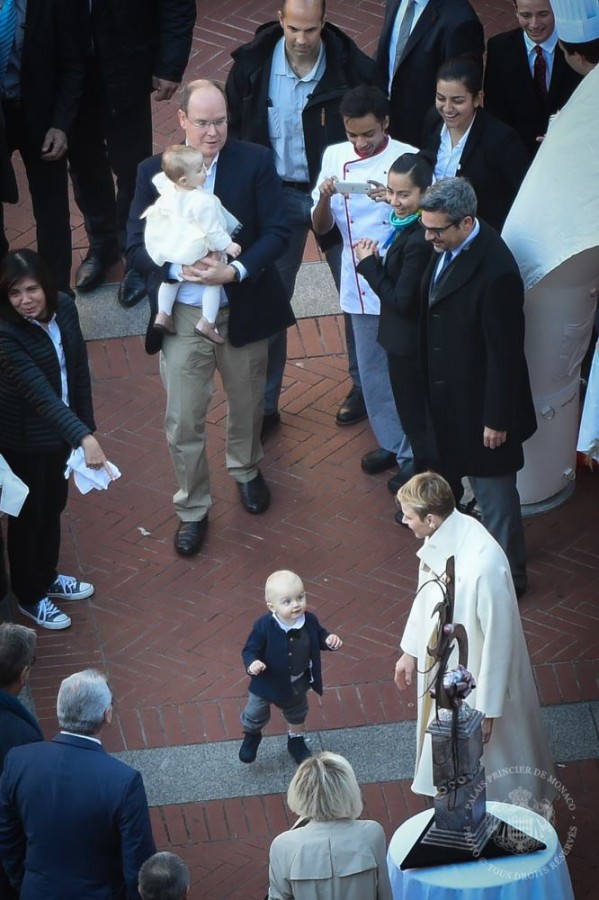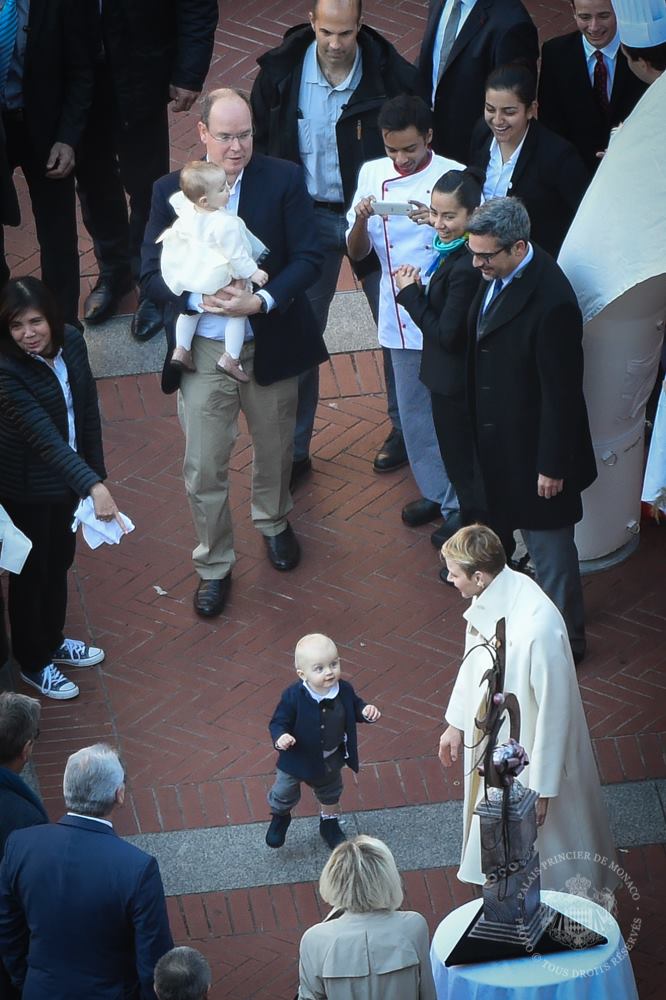 All photos by Gaétan Luci / Prince's Palace of Monaco.
View more photos at www.fb.com/palaismonaco