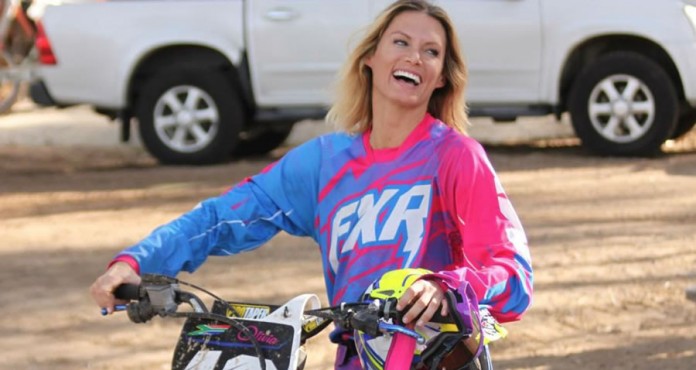 Stunt woman Olivia Jackson has revealed that her arm is to be amputated after crashing badly during a high-speed motorbike stunt on the South African set of 'Resident Evil: The Final Chapter'.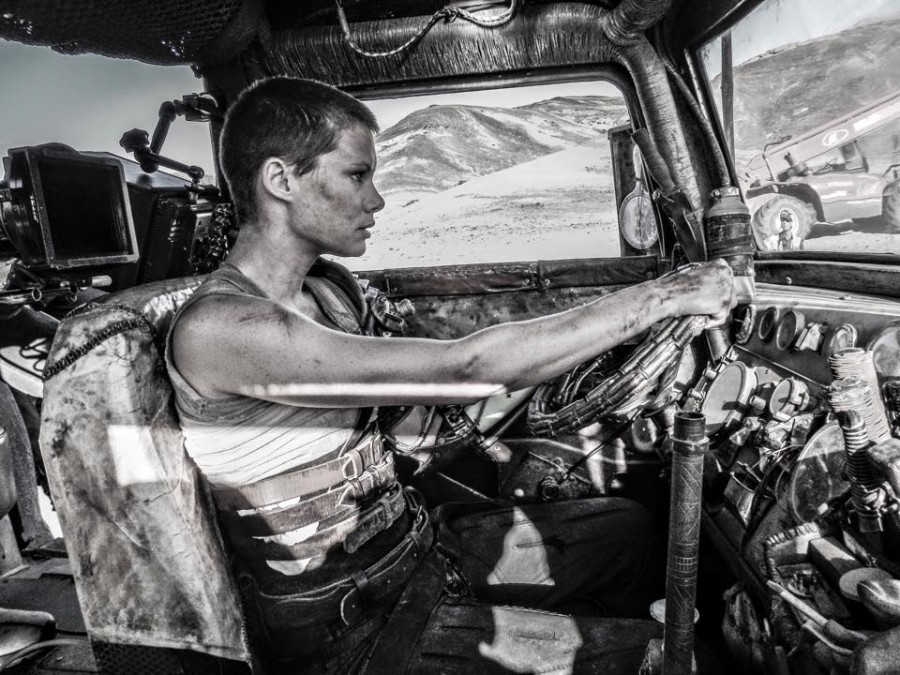 Whilst filming a chase scene in September, Olivia (32) crashed into a metal camera arm. She spent the following two weeks in a medically-induced coma.
At the time, Olivia was standing in for actress Milla Jovovich who said it was a "miracle" that the South African-born actress from Buckinghamshire in the UK – had survived the accident. Olivia's husband David Grant (36), who is also a stunt man, flew out from Malta to be with her.
Olivia described her injuries in a facebook post in October, revealing then that her thumb had been amputated and her arm was paralysed. She also had various broken bones "brain bleed, brain swelling, severed main artery in the neck, crushed & degloved face" and described it as "not my funnest day on set".
Speaking to The Sun newspaper in England this weekend, Olivia confirmed that her paralysed left arm "is going to have to be amputated".
She told the paper: "My facial scarring is horrible and I wish I had my old face. But I'm truly grateful to be alive."
Olivia, who began her stunt career four years ago, is a trained pro fighter and according to her profile on online movie database, IMDB, she competed in Thailand for five years.
The 32-year-old is also in latest blockbuster 'Star Wars: The Force Awakens' and has doubled for South African actress Charlize Theron and Rosie Huntington-Whitely in 'Mad Max: Fury Road', Karen Gillan in 'Guardians of the Galaxy' and Gwyneth Paltrow in 'Mortdecai'.
She describes herself on Instagram as: "Stunt Performer in film ? Model ? Retired Pro Muaythai fighter ?? Dedicated dirt-scooter rider ? Mahayana Buddhist ? Sun & ocean lover ☀️?"
Sixteen weeks ago, before the accident, she wrote that the "big downer" of her job was when they take her hair as she prepared for her work on 'Resident Evil' with a dark and short style.
The zombie film has been plagued with tragedy. A 34-year-old South African man from Mitchells Plain, Ricardo Cornelius, lost his life earlier this month whilst working on the set in Belhar. According to an IOL report, he was crushed by a Hummer vehicle when he lost his footing besides the car which was being rotated.
All Access Crew Managing Director, Cassandre Wilson, is quoted by the paper as saying: "Ricardo Cornelius was standing on the stage decking adjacent to the rotating platform while the vehicle was slowly rotating clockwise. He lost his footing and slipped and was pinned between the wall and the vehicle." Ricardo leaves his wife of almost 10 months Shafiefa (26) and a child from a previous relationship.
Today Karen Gillan tweeted: "Thoughts are with Olivia Jackson. The toughest, best, bravest stunt woman out there. What an inspiration."
Olivia's Photos On Instagram:
Olivia posted this photo a week ago:
A collage of photos celebrating her husband's birthday:
Olivia on a bike in August before the accident: