So I woke up yesterday morning after our traditional New Year's Day "Bugger All". This is where we sleep as late as possible, move as little as possible, eat leftovers and try to remember why a 3am bedtime after the age of 40 is ever a good idea.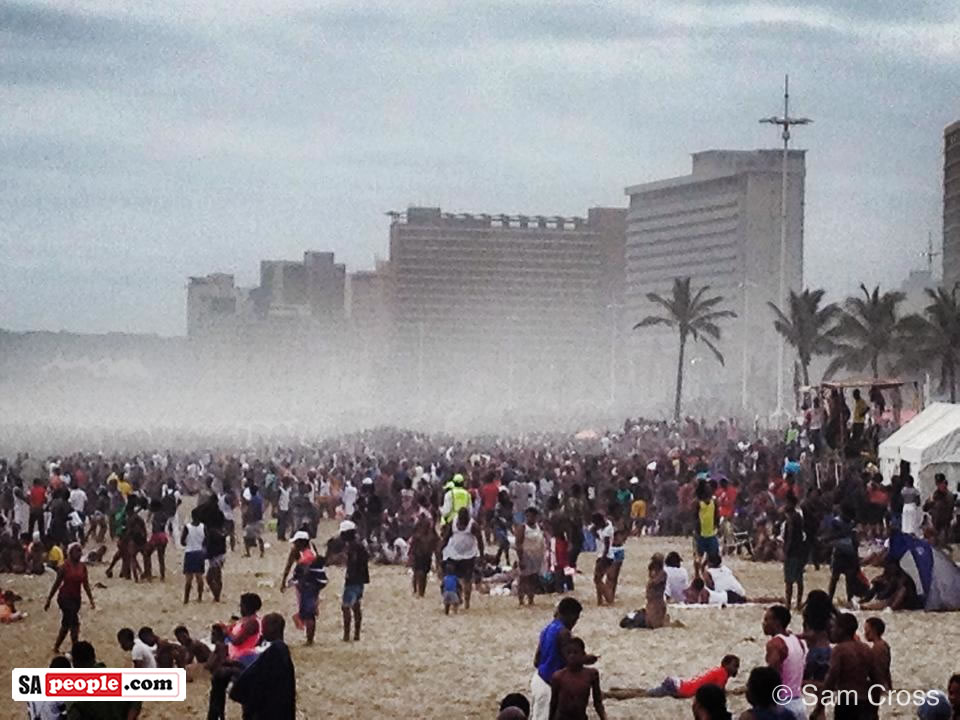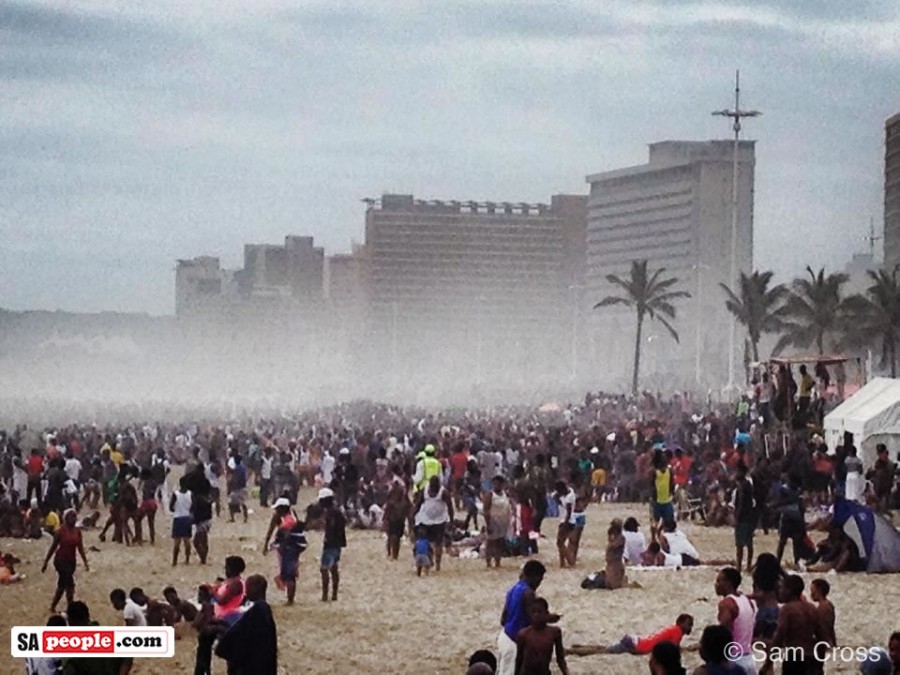 I checked Facebook for news, pokes and jokes and discovered a local South African holidaymaker in Margate, a visitor to our happy community, feels his hard-earned cash is wasted on a holiday to Margate because he couldn't go to the beach on New Year's Day.
His whole (public) post follows and I hope it goes viral the same way Clive the Tjop and his traffic Cop did. Apparently this chappie feels all liberals should feel guilty for voting Yes in the 1992 referendum. As true as nuts. He sincerely is this bitter and delusional. Clearly the reality that we are Africans living in Africa has not penetrated. At all.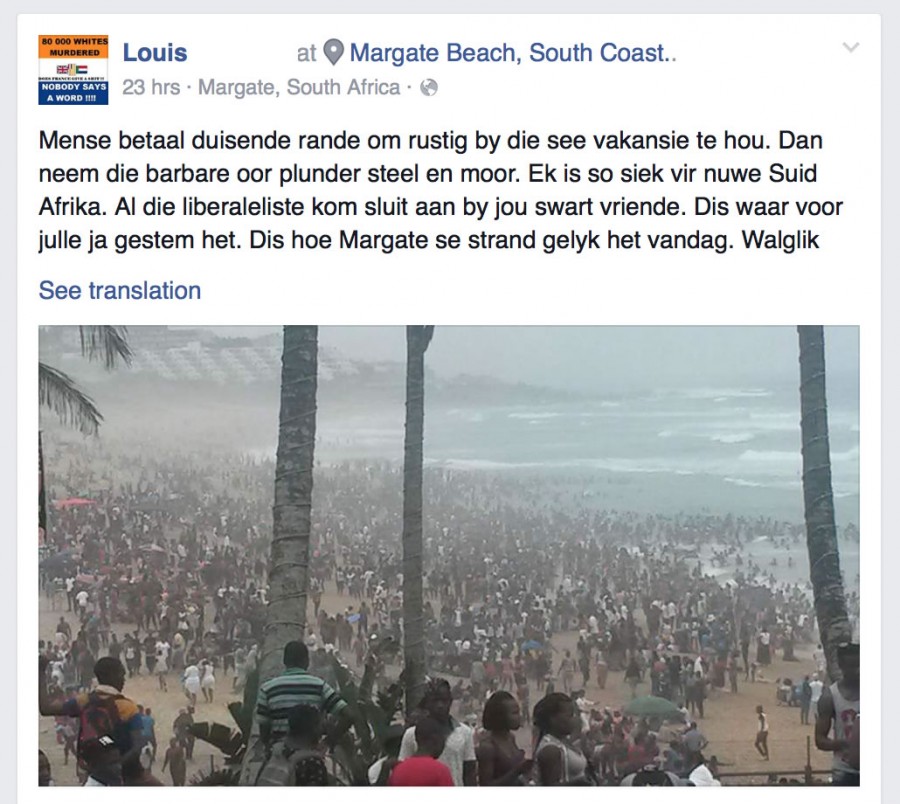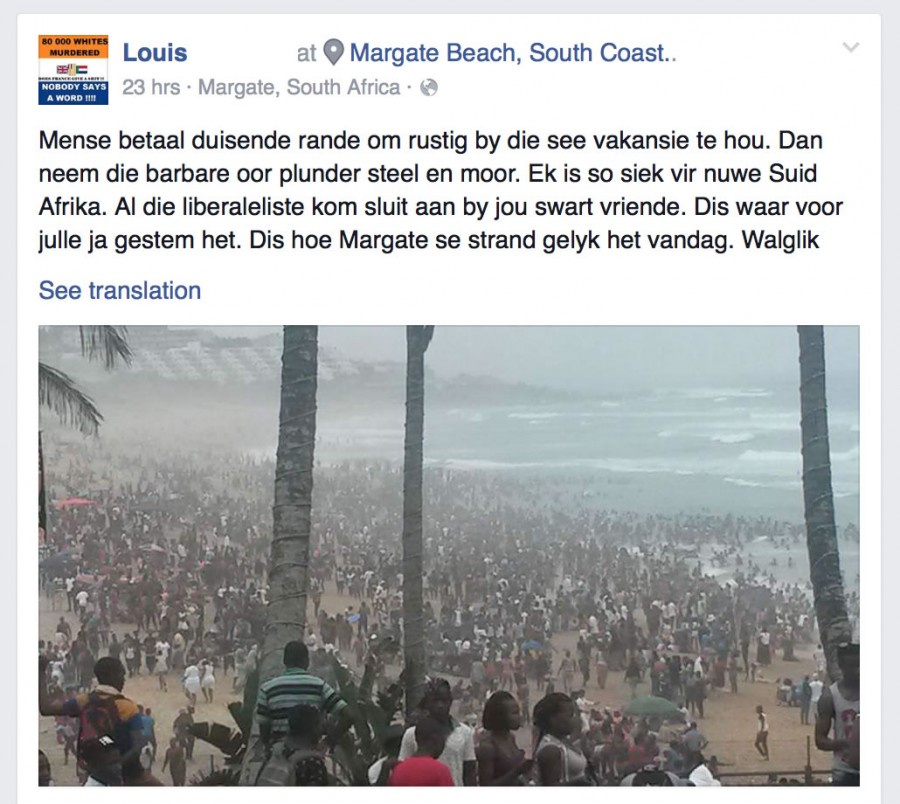 This poor sod still thinks democracy was either a mistake or a favour and therein is a horrible truth. He posts a picture of a full beach.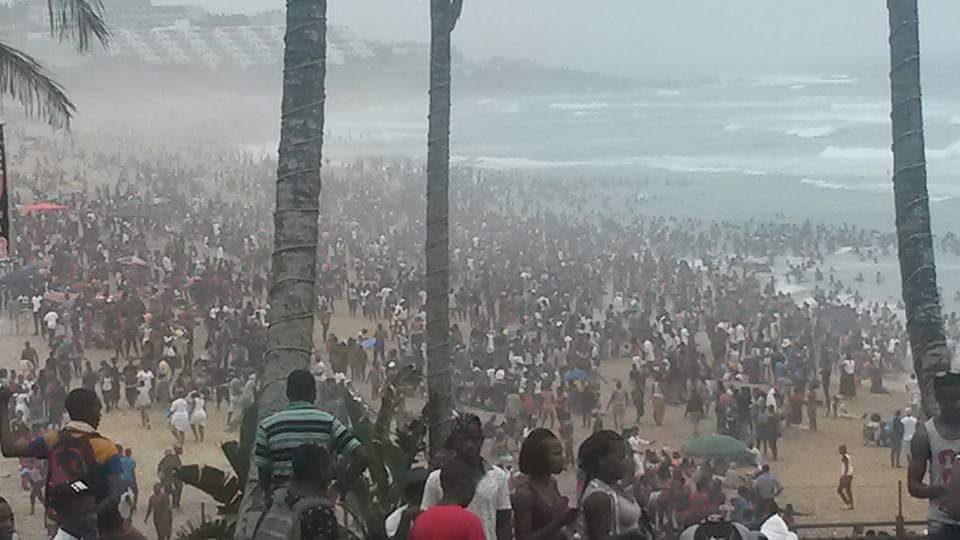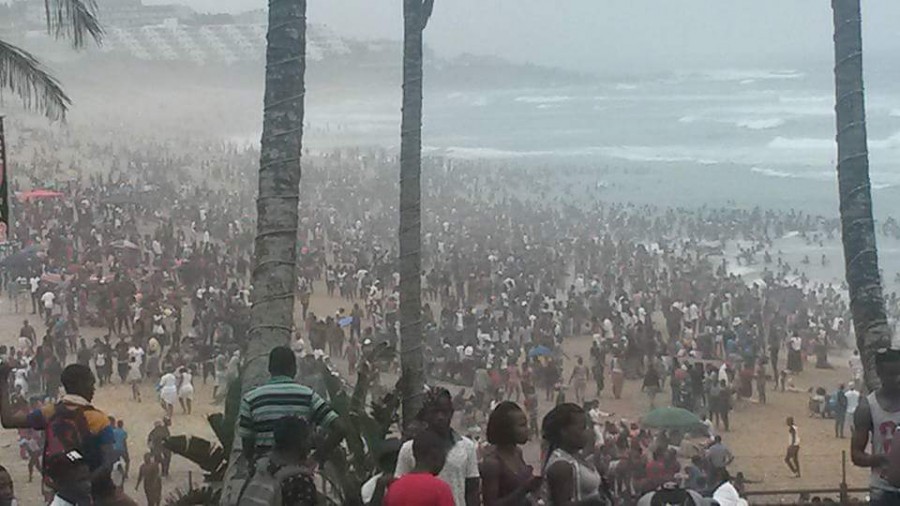 Full of families and happy people celebrating a New Year's tradition that has been in place for as long as I can remember and has always been this way. I love the tradition.
Our white privilege however needs to be sharply checked. Numbers and volumes coming to the beach, for the vast majority of people, is a rare family outing.
These are the real working class. Families where fathers and sons work far away and see their families only at this time of year, and save all year for the celebration of New Year where a dip in the sea is not a R3,000 a day self-catering apartment with a sea view balcony and Weber braai, but an overcrowded taxi and limited resources.
It is a swim to wash away the troubles of the year gone by and be refreshed for the year to come.
It is not the fault of the masses that councils grossly underplan for the day. It is not the fault of the masses that there are inadequate loos, bins, support and crowd control or facilities of any kind.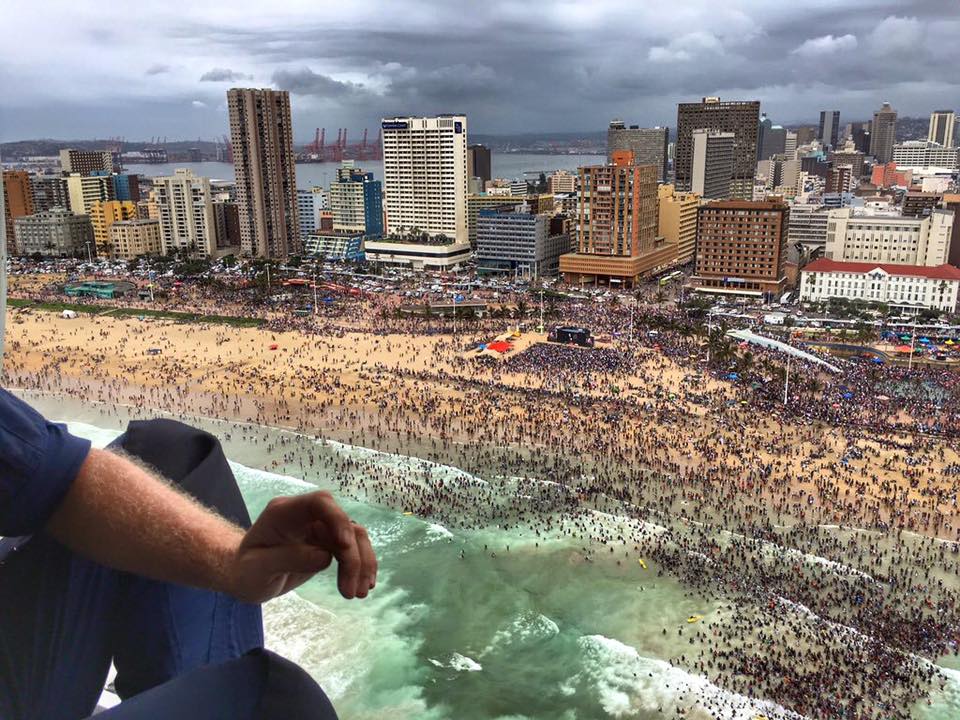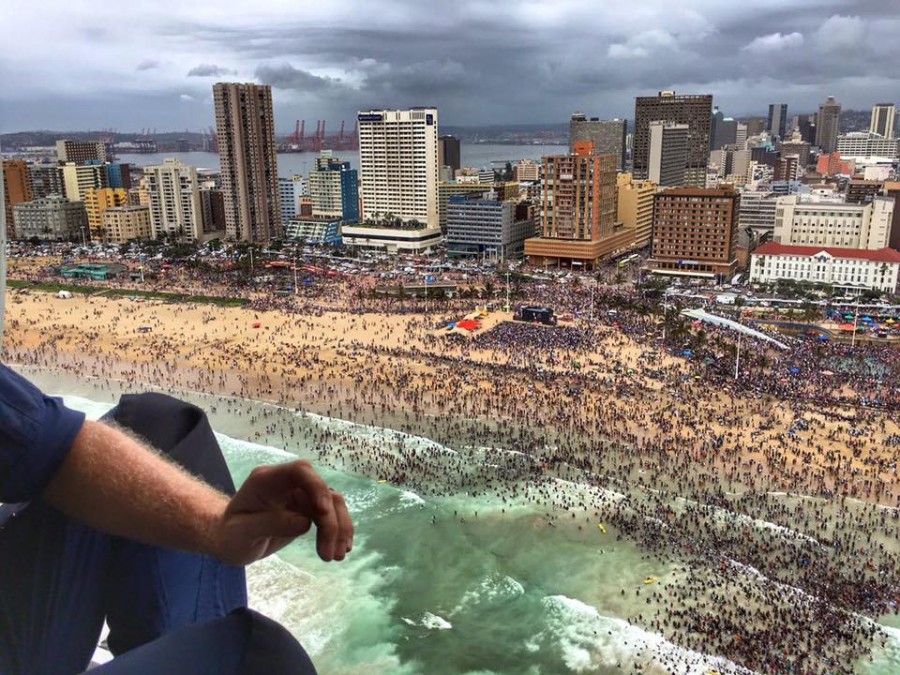 And it is not the fault of those families travelling great distances that there is always that element that act disgracefully. Any country, any big gathering, anywhere in the world, and there are always those common denominators of the mess left behind and the few that spoil it for the many.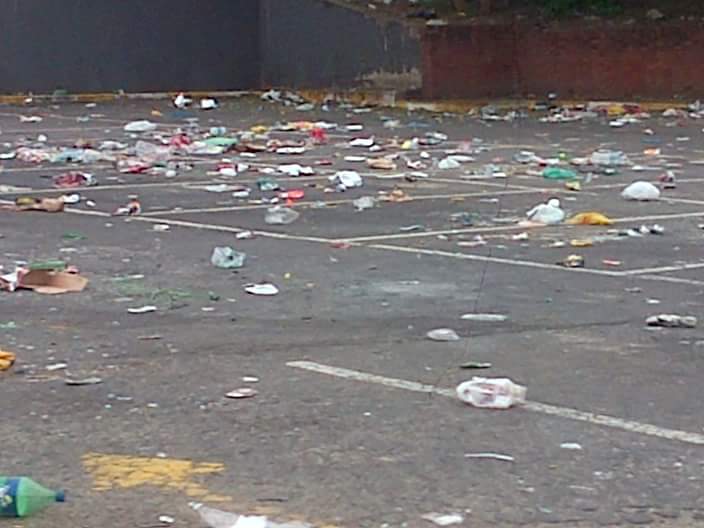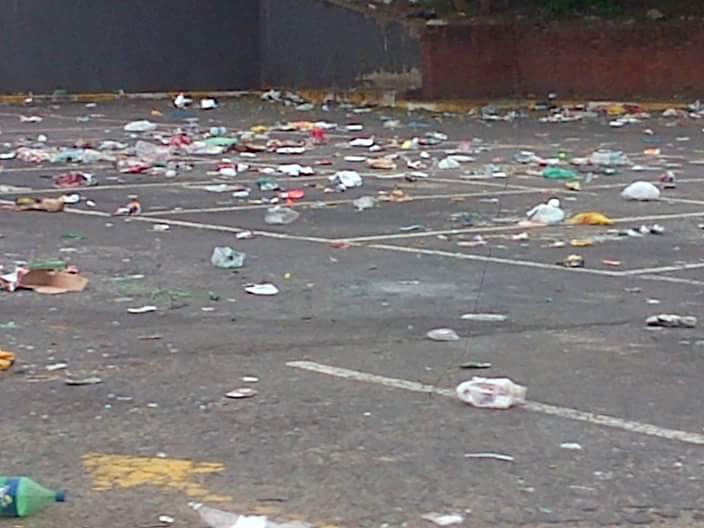 All this aside however, what wrecked it for me, was not the mess, not the chaos, not the vandalism (sadly) in some coastal towns, but the attitude of Louis and racist replies on his post.
Truth is that my South Africa has no room for him or his ilk. None at all. His kind are just tourists on rapidly expiring visas. Best part is that he self-shamed. And shamed he is. Racist, we see you.
This year I am taking his advice though. I am voting again. Not just for good governance in our municipalities, but with my feet (and cozzie). Next New Year's Day we'll not be doing the Bugger All. We will be on Margate beach, my china, washing away the old, and celebrating the new. Right where I belong.
Because I am African. And I love it.
More Photos of New Year's Day on the Beach in Durban,
01 January 2016 – by Sam Cross
"Sharp sharp. Happy new year. People were having an awesome time here and the fashions were brilliant…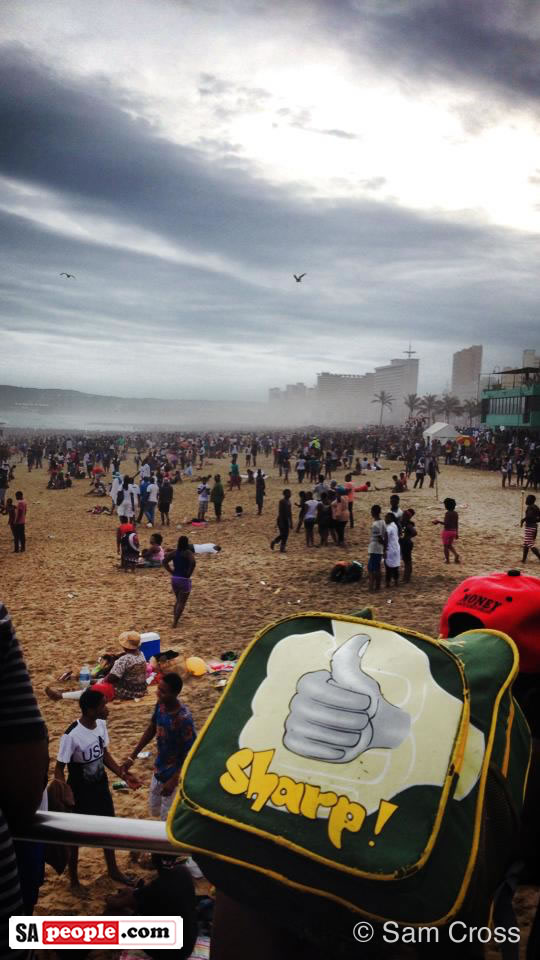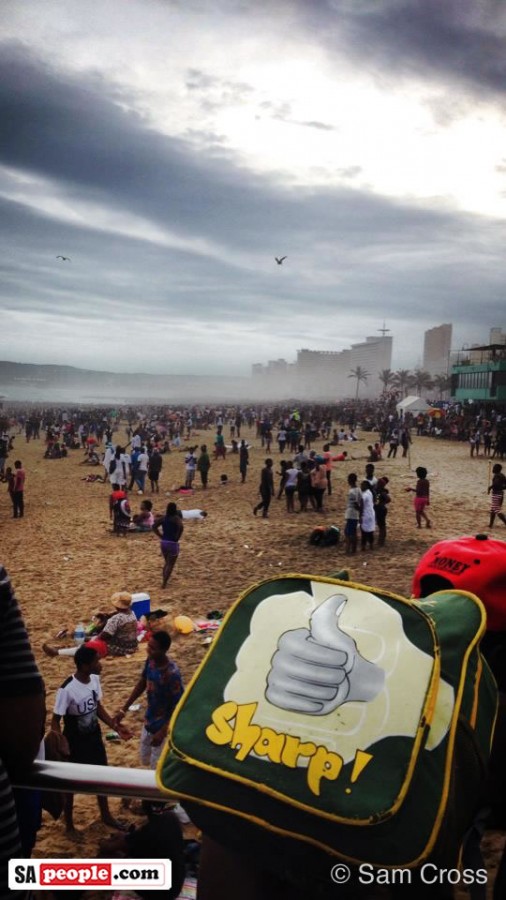 "The lifesavers were doing a fantastic job and seemed to have everyone under control. I think they would have slept well that night. :0)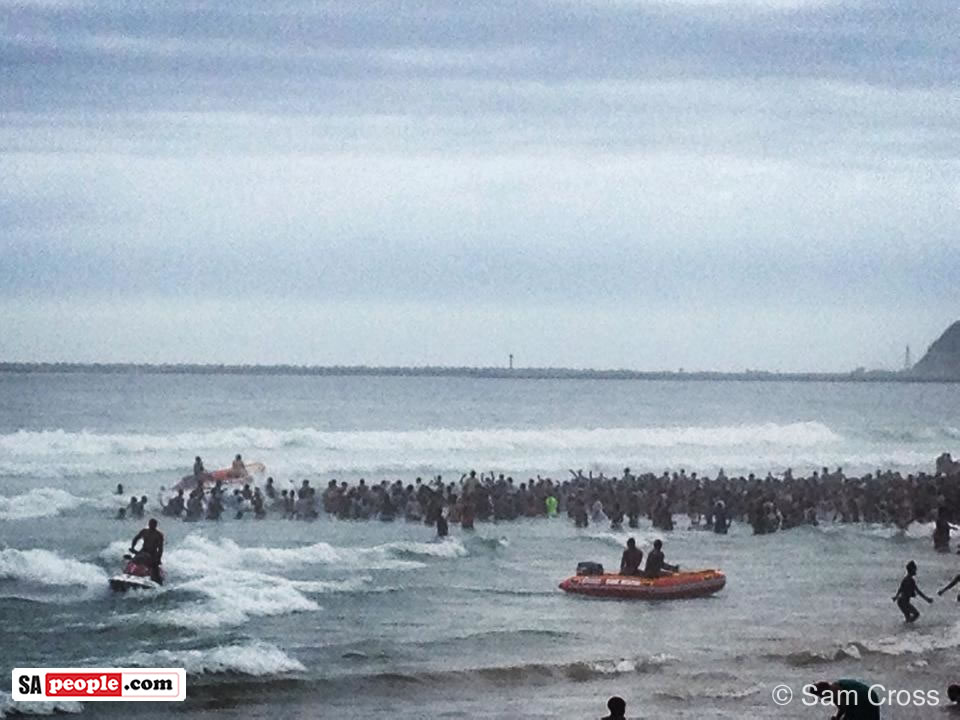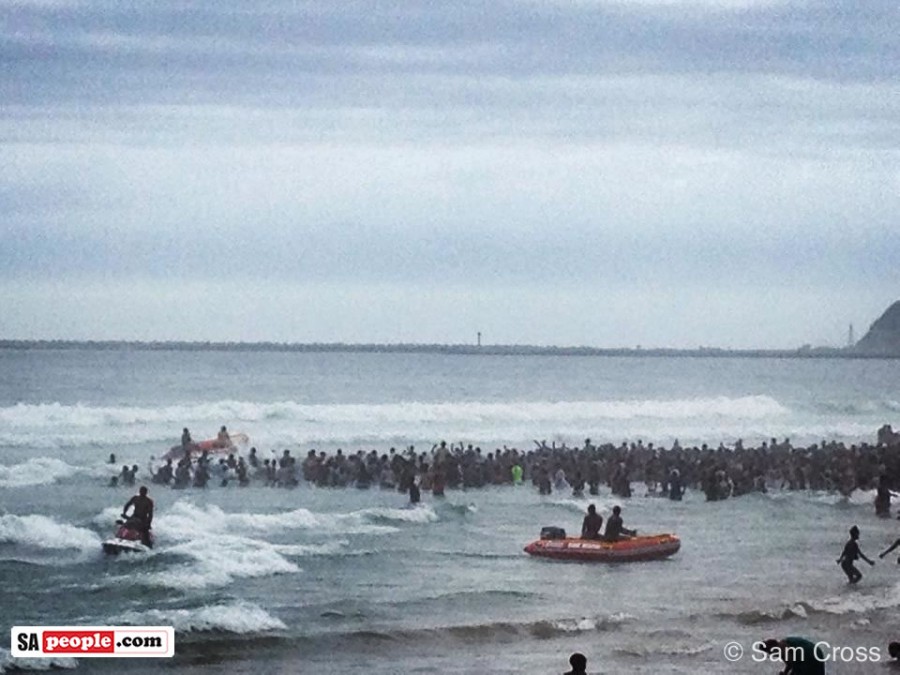 "And the Seagulls were very happy the pier was closed off. They had a place to land and take a breather.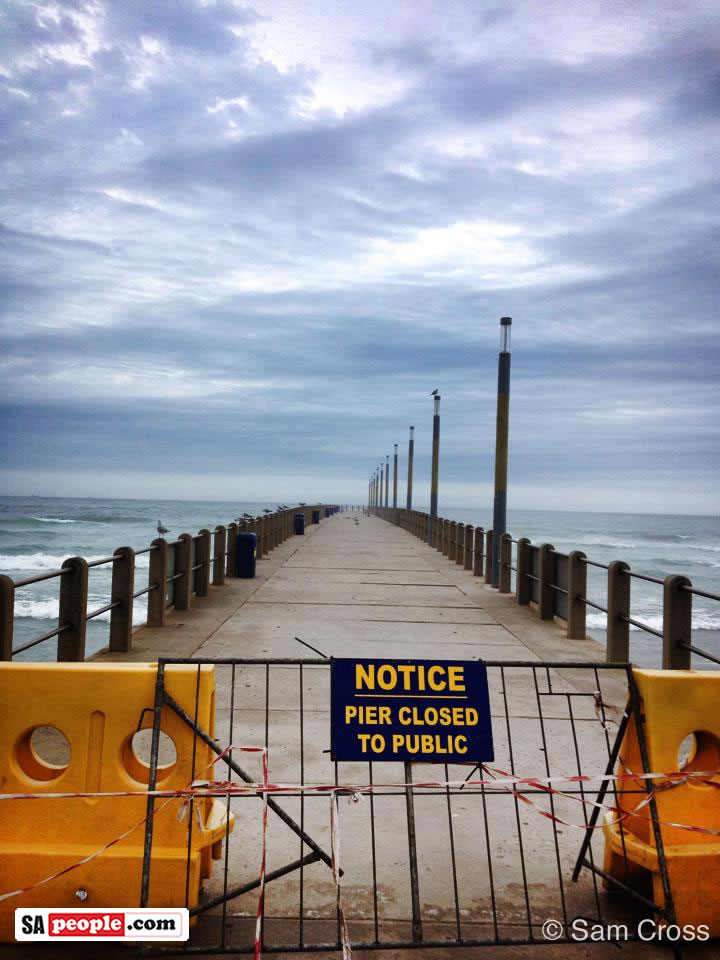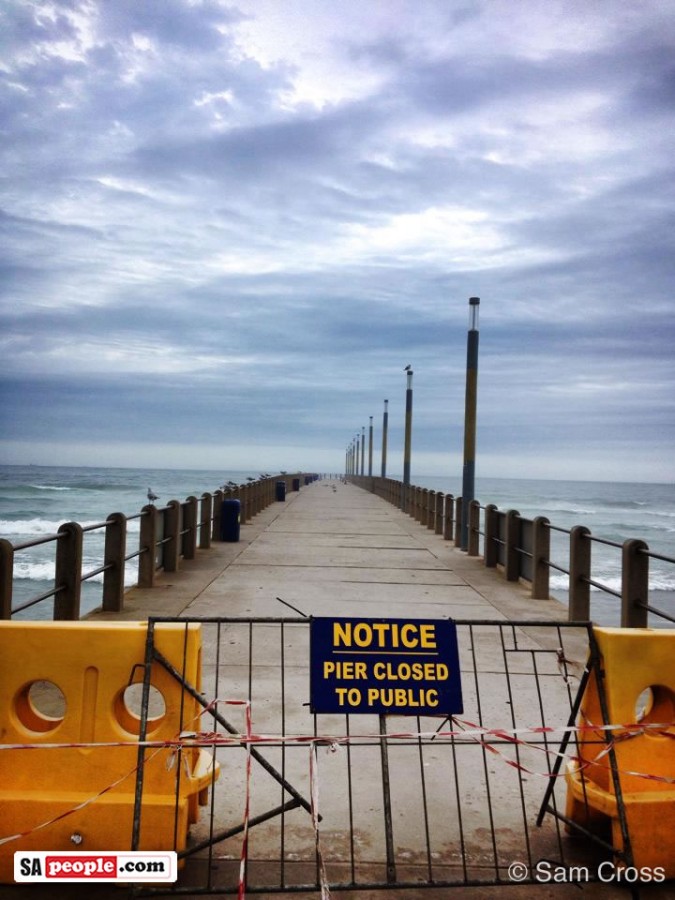 "And look at that…lovely neat little piles of rubbish everywhere."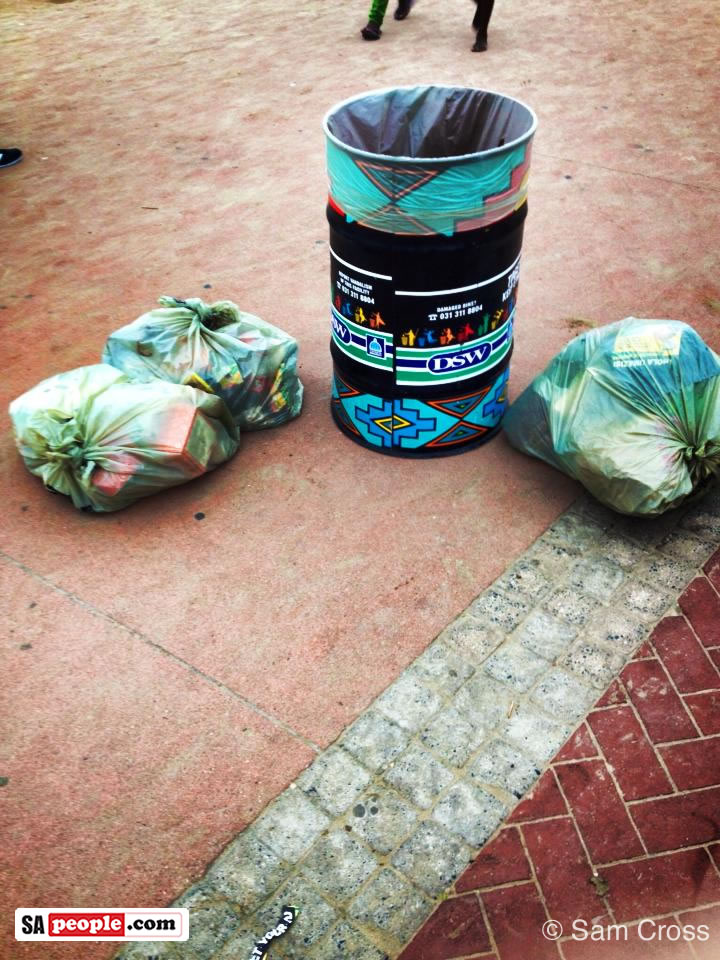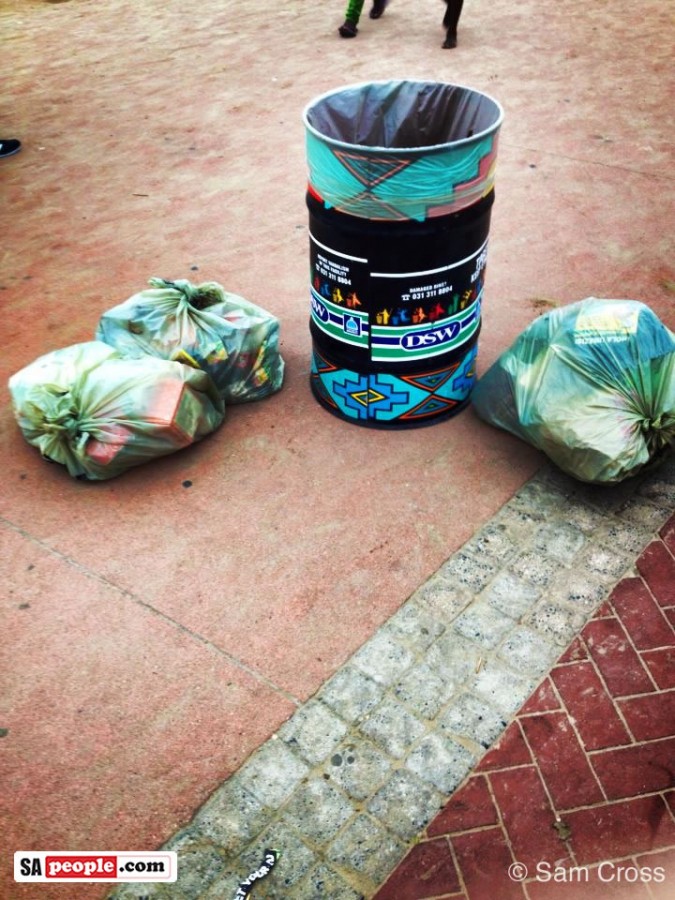 No drownings were reported at patrolled beaches. This year's other statistics haven't yet been released but last year eThekwini Municipality's Head of Communications, Tozi Mthethwa, told SAPeople that approximately 387,100 people attended the Durban beaches on New Year's Day with 110 lifeguards on duty, and all separated children had been reunited with their families.
***
And it isn't only KwaZulu-Natal beaches that get packed! Ask anyone on the French Riviera!  Or Brighton in the UK in summer…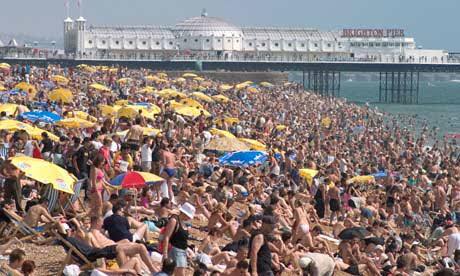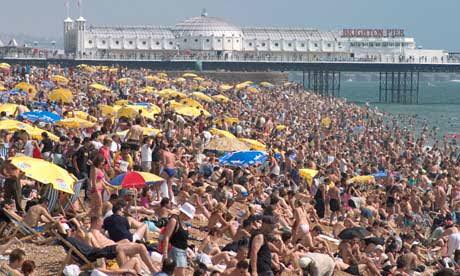 Even Muizenberg Beach in the Western Cape was packed on Friday (New Year's Day 2016). Photos by Aroona, and Craig Wilson from www.surfers-corner.co.za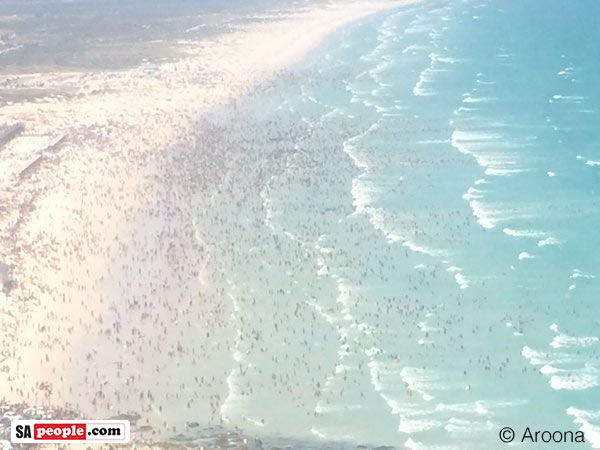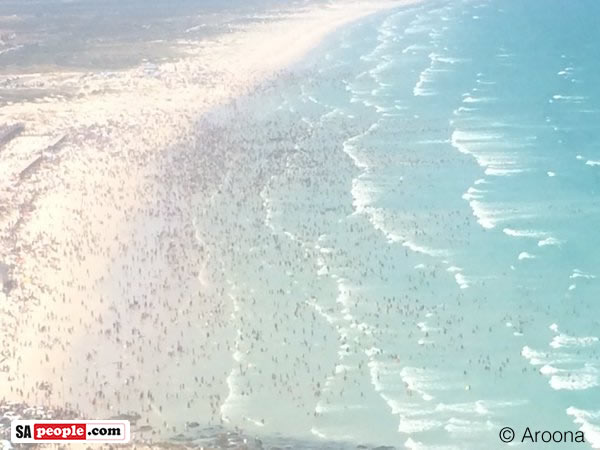 Craig Wilson from www.surfers-corner.co.za says: "I was on the beach – it was loud, noisy and not much space…but it was also very lively and fun!"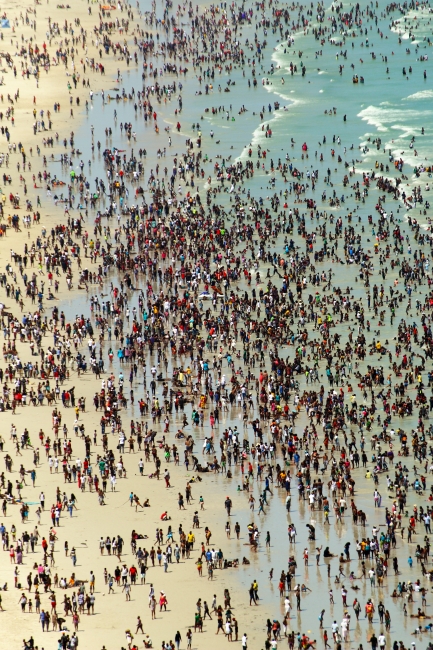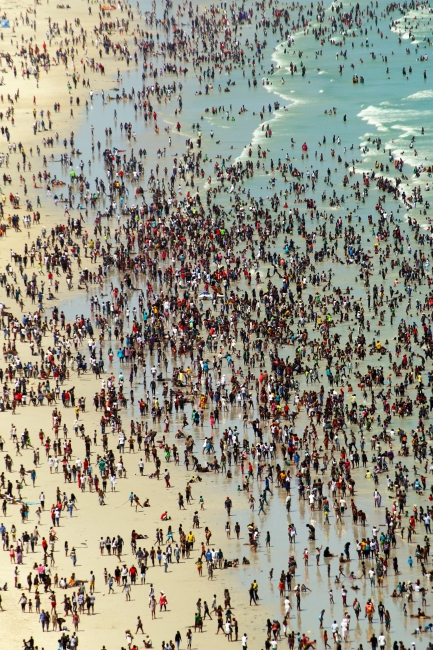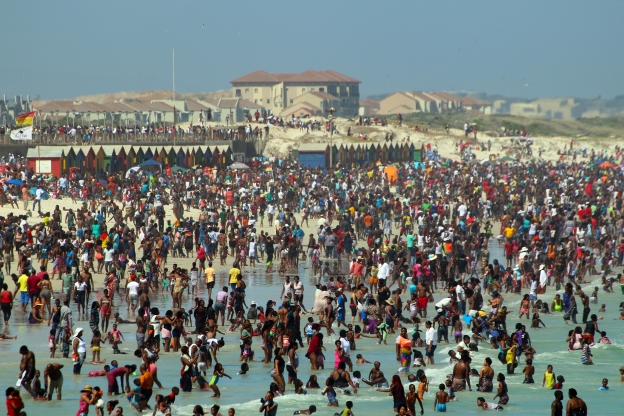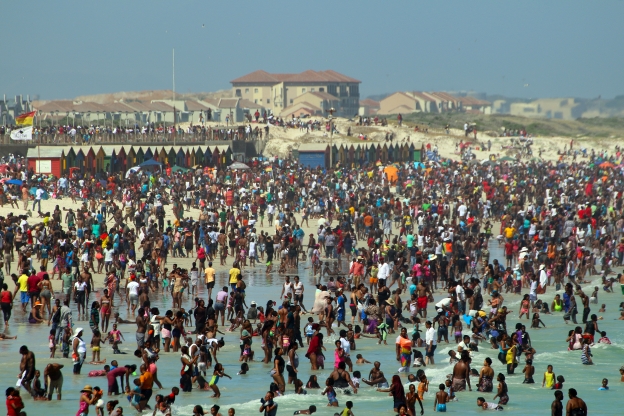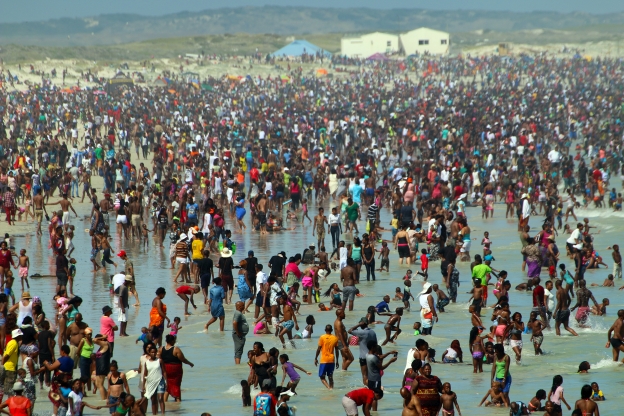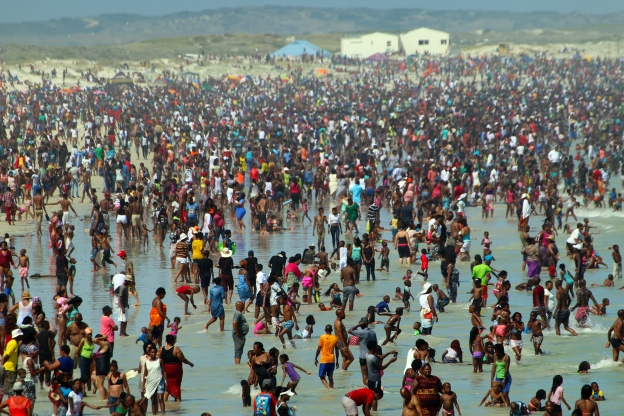 Lifesaving South Africa posted messages for both Durban and Muizenberg beaches yesterday saying: "1 January 2016. Well done to all the lifeguards. No drownings were reported on beaches patrolled by lifeguards."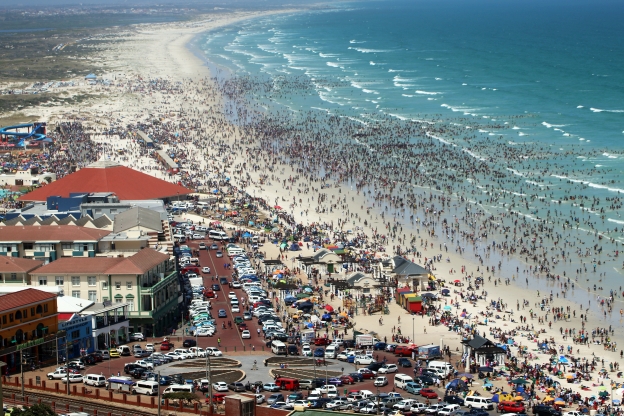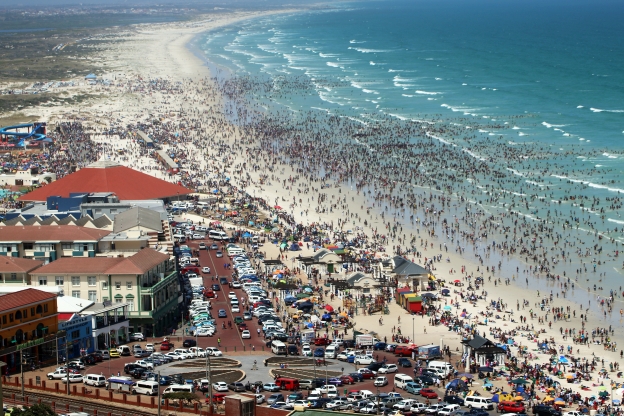 Louis was not the only one to post something offensive. A real estate agent #PennySparrow posted a comment which is currently trending at the top spot on Twitter in South Africa and has caused outrage.
Nikki Jensen pointed out on SAPeople's facebook page: "These people who use racism also offend whites. And all other colours and races in our rainbow nation too…"
Ross Douthwaite, a volunteer with the Margate CPF, witnessed some of the vandalism after the families had gone home and said "no respectable sober minded person (of any colour would have felt comfortable or safe in that environment)… So understandably there is anger and frustration towards those that showed no respect to their fellow man and to this beautiful land that we live in… What saddens me is this has – again – become a race issue with neither side looking at the other's point of view. We need solutions and we won't find them if the race card is on the table. New Year's on Margate is a tradition – but trashing the place should not be."
MC Subashen Naidoo wrote below one of the many New Year's Day posts: "The beach belongs to all South Africans irrespective of race. The racist comments are sadly an issue of poor morals and values. Let's respect each other and unify our nation…"