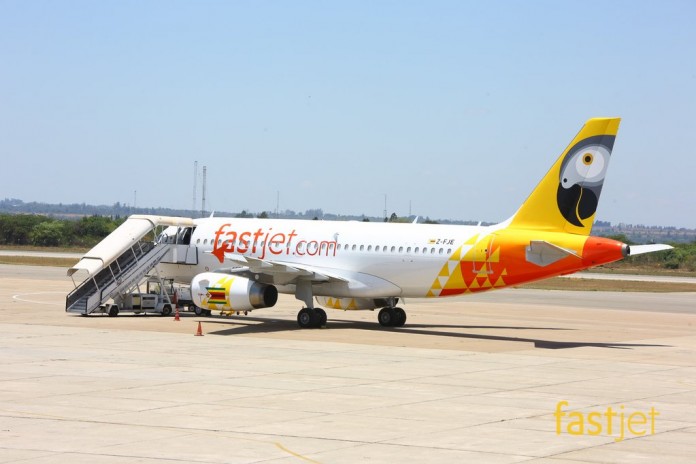 In February the low-cost African airline fastjet will be expanding what is expected to be a growing list of flights around Africa, when it flies two new routes from Zimbabwe to Johannesburg.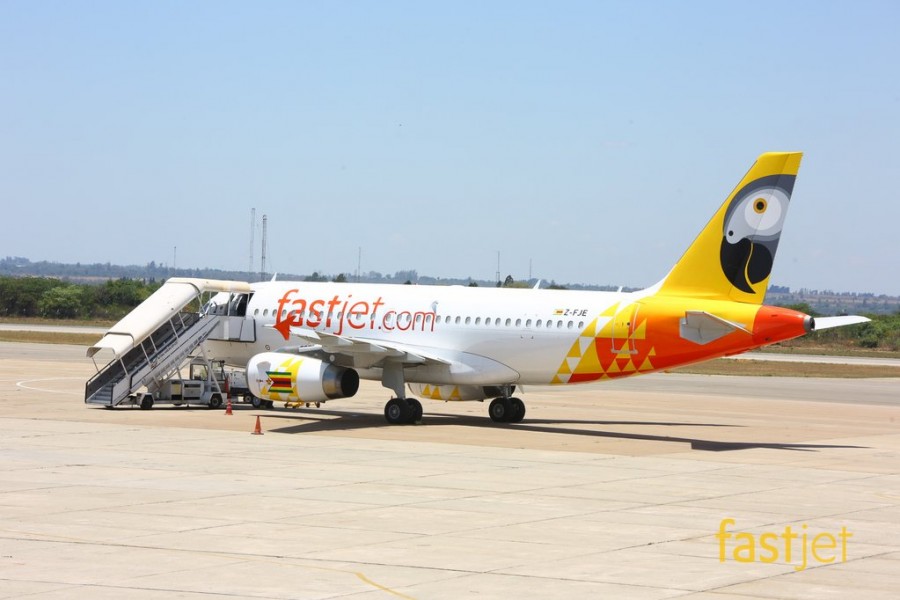 Johannesburg is already a destination for fastjet from Dar es Salaam and will be the first international destination for fastjet Zimbabwe, according to recent news reports. The Zimbabwean affiliate of Tanzanian-based fastjet was launched in October 2015.
The airline fastjet is based in Dar Es Salaam and has quickly grown popular with its low prices and bright colours – not to mention the iconic African grey parrot insignia on its tail.
Established through a partnership between British entrepreneur Sir Stelios Haji-Ioannou and Rubicon Investments, flights began in November 2012 with two daily services between Dar es Salaam, Kilimanjaro and Mwanza. Routes now include Mbeya and Zanzibar in Tanzania, Entebbe, Nairobi and Lusaka.
The airline is known as the largest low-cost carrier in Africa, and is reportedly interested in starting another affiliate, in Zambia, in 2016.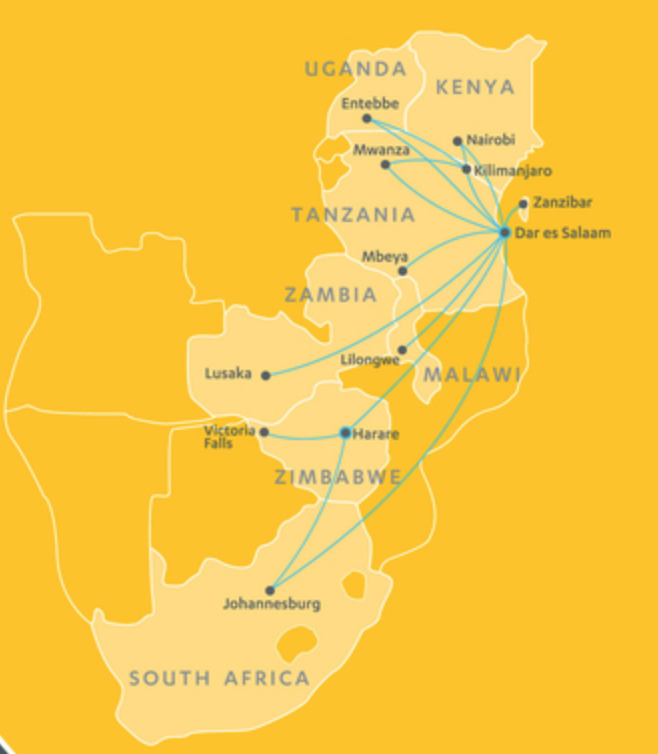 On the South African route, there will apparently be one flight a day to Harare from 1 February and a three-weekly flight to Victoria Falls. The airline is obviously wanting to take a bite out of the lucrative South Africa market.
According to news reports, there are some 17,000 seats sold a week between Zimbabwe and South Africa, led by SAA (60 percent), Air Zimbabwe (22 percent) and Comair (18 percent).