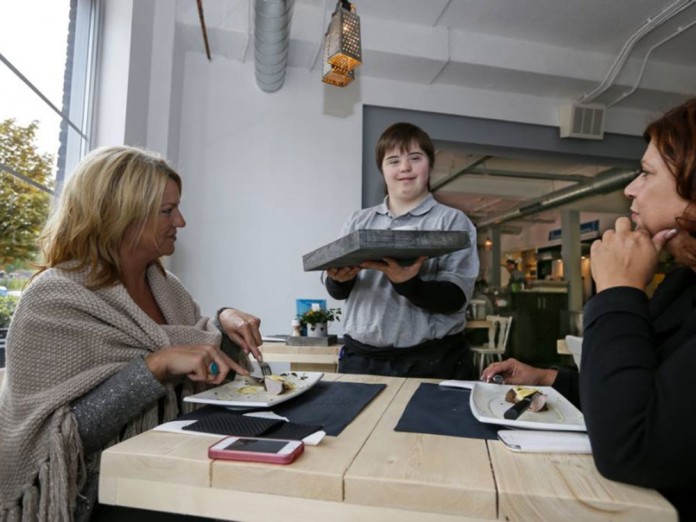 There's a new restaurant in town (Cape Town that is) that's causing quite a buzz in South Africa. Brownies & Downies. As its name suggests – the restaurant, which was first created in the Netherlands in 2010 – sells brownies. And its patrons are served by a wonderfully friendly team of children with special needs from Down Syndrome to autistic and learning disabilities.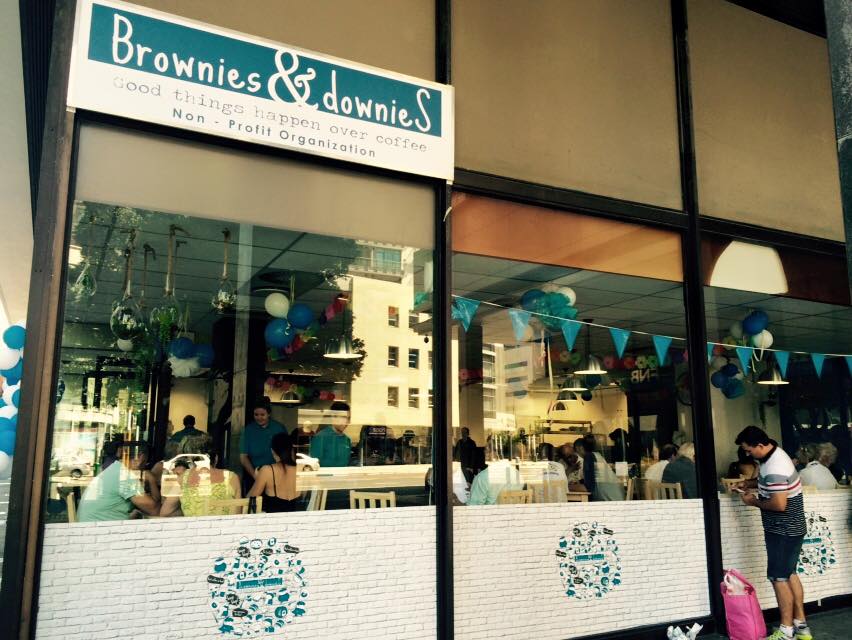 Within days of opening – on the 8th February – the non-profit coffee shop and lunchroom was celebrated in South African media and its Facebook page was full of happy news.
On 11 February, they said: "Thank you Cape Town! We sold out 8kg of brownies today in the lunch rush!!" and on 15 February they reported that their lunchtime rush saw them playing host to "a famous rugby player, ETV news and a host of cheerful customers! Blue Monday? Not likely!"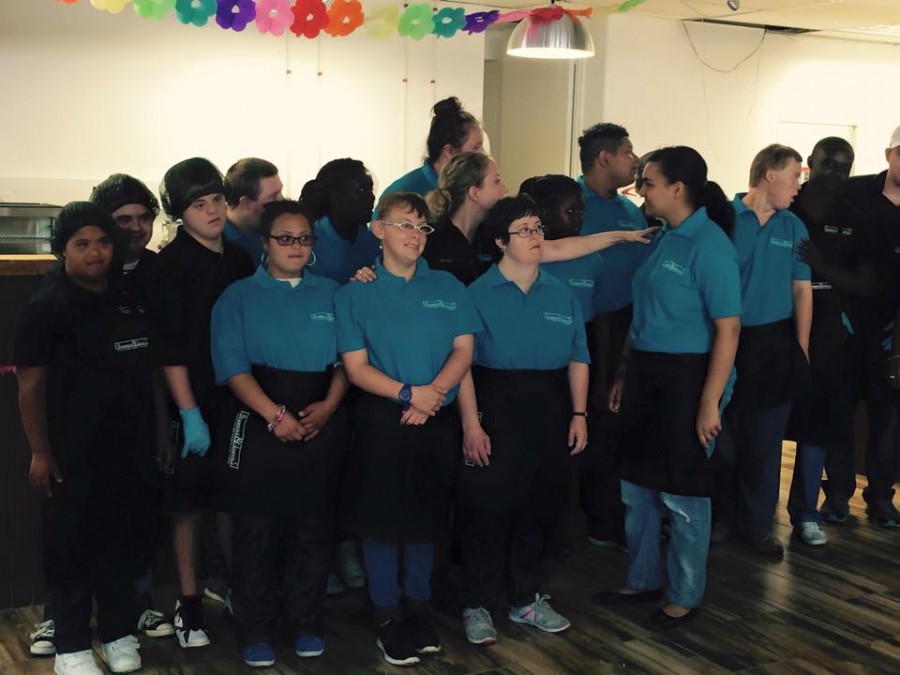 According to their website, Brownies & Downies most important purpose is to provide "a training centre for people with intellectual disabilities, and a vessel to create change and acceptance in the South African culture. Special needs trainees are trained to be employable in the hospitality and service sectors."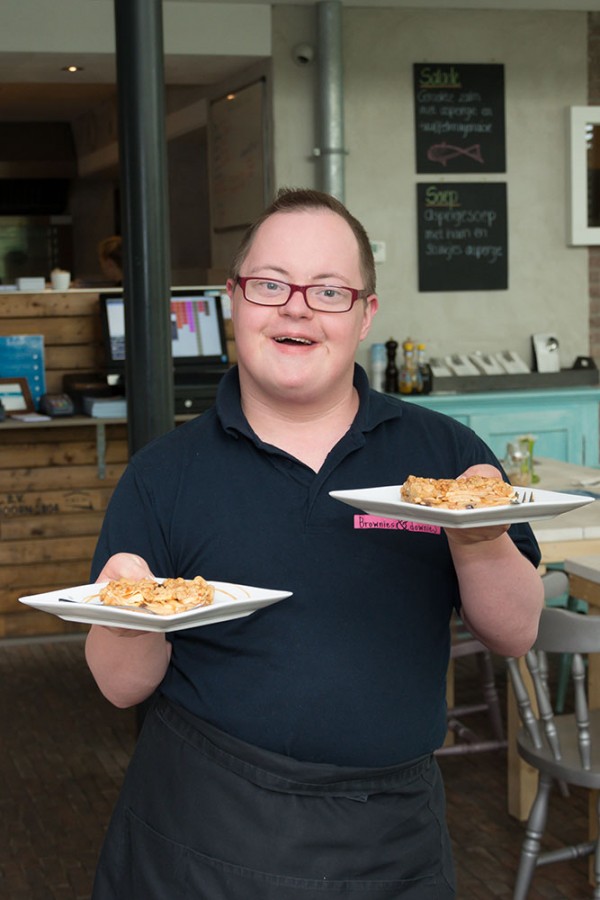 The concept has been brought to South Africa by Wendy Vermeulen who came over to SA from the Netherlands to complete her social work internship in 2010. She fell in love with Cape Town and decided to stay once she'd completed her degree. And, after noticing an urgent need for employment opportunities in SA for people with special needs, she decided to introduce her homeland's Brownies & Downies concept.
In a Facebook update before the opening, one of the moms of a Capetonian Brownies & Downies trainee wrote: "For those of you who have had the pleasure of seeing my son grow over the years, I am delighted to give you this very special update on his progress, and his new career.
"He is now a Student and Employee, of a fresh and exciting concept, inspired and introduced by a phenomenal team of people from Holland. A NON PROFIT ORGANISATION, developed to provide a work place for Special Needs individuals, including Down Syndrome, Autistic and Learning Disabilities, who aspire to interact in a Main Stream Society.
"To date, there are 30 + Institutes up and running in Holland already, two in the process of opening in Belgium and now the first in Cape Town, South Africa.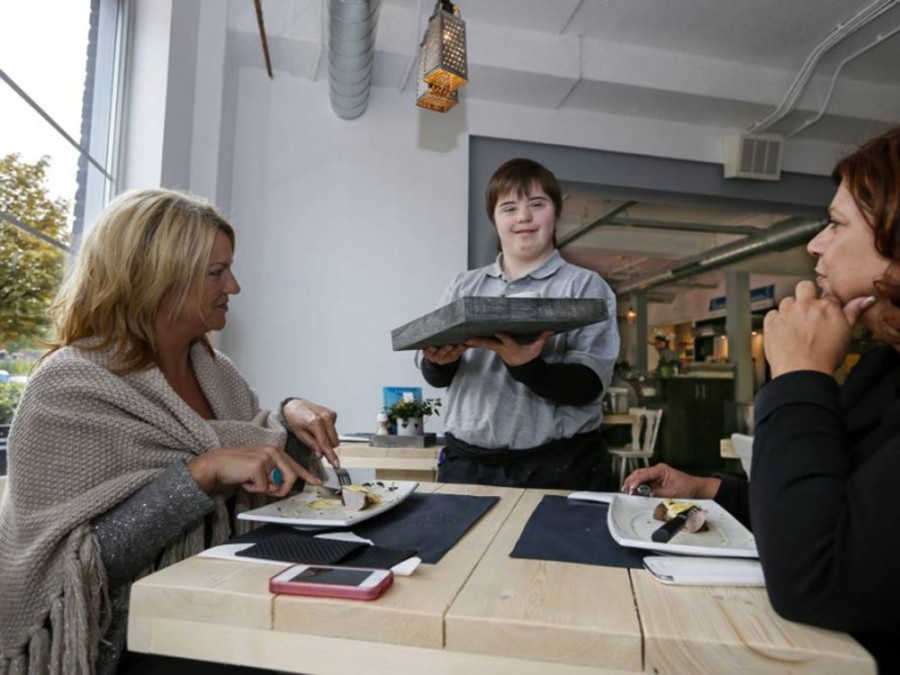 "Today we, the families of these INCREDIBLE MIRACLES, were privileged to be a part of the launch of "BROWNIES & DOWNIES", seeing them work with pride and determination.
"The menu is scrumptious, coffee to die for, and all freshly prepared by these learners, who attended Training prior to opening, by professional chefs & coffee barristers.
"BROWNIES & DOWNIES is situated at No 2 LONG STREET, CAPE TOWN.
"This is an experience one cannot miss.
"Well done and thank you, to the dedicated Team that has afforded our Special Children this incredible opportunity…"
Watch Video: The Brownies & Downies Concept
MORE
Visit Brownies & Downies' FB page.