PRETORIA – The Agriculture, Forestry and Fisheries Department has called on international travellers, who will be visiting South Africa during the Easter holidays, to comply with the country's import requirements for agricultural and related regulated products.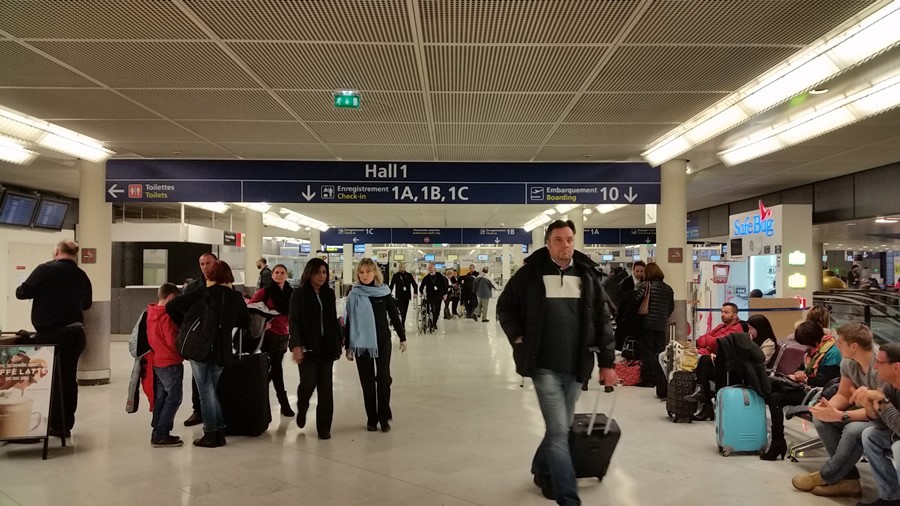 "Compliance will assist our country in preventing and/or minimising the potential risk of introducing alien invasive species, foreign pests and diseases that could be associated with imported plants, plant products, animals, animal products and other regulated goods," the department said.
It said South Africa, like other countries, has a crucial mandate and sovereign right to protect its territory, biodiversity and economy against harm.
The country regulates the importation of animals and animal products, liquor products, plants and plant products, honey and honey products as well as any other potentially harmful materials from other countries into its territory.
"This is in accordance with the country's relevant legislation, which is aimed at preventing the introduction, establishment and spread of pests and diseases from other parts of the world.
"Once introduced into the country, the said elements are expensive and difficult to control, thus prevention is pertinent in this regard," said the department.
It said that the importation of certain liquor products with an alcohol content of more than 1% into the county for drinking purposes is restricted, except on the authority of an import certificate issued by the department.
Upon arrival in South Africa, all the imported consignments of regulated products must be presented to the department's inspectors at the port of entry for compliance inspections as per import conditions.
"The consignments may not be removed from the port of entry without written authorisation or before being granted entry by the department's inspectors."
The department noted that import conditions may differ according to the country of origin/export, global pest distribution and type of products.
Travellers are advised to contact the department's offices for information regarding the product to be imported.
General Guide to Bringing Goods into South Africa:
Sourced from SARS – please visit SARS's website for more information.
Prohibited Goods
The importation of the following goods into South Africa is strictly prohibited:
Narcotic and habit-forming drugs in any form

Fully automatic, military and unnumbered weapons

Explosives and fireworks

Poison and other toxic substances

Cigarettes with a mass of more than 2kg per 1 000

Goods to which a trade description or trademark is applied in contravention of any Act (for example, counterfeit goods)

Unlawful reproductions of any works subject to copyright

Penitentiary or prison-made goods
Restricted Goods
Certain goods may only be imported if you are in possession of the necessary authority / permit. Examples are:
Firearms / Weapons

Gold coins

Unprocessed minerals (e.g. gold, diamonds, etc.)

Animals, plants and their products (e.g. animal skins, dairy products, honey).
i) Endangered plants and animals
Species of plants or animals that are listed as endangered, whether they are alive or dead. The restriction includes any parts of and articles made from them.
ii) Food, plants, animals and biological goods
All plants and plant products, such as seeds, owers, fruit, honey, margarine and vegetable oils. All animals, birds, poultry and products thereof, for example, dairy products, butter and eggs.
Duty-free allowances
Goods falling within the following allowances may be brought in without the payment of customs duty and VAT as accompanied baggage:
No more than 200 cigarettes and 20 cigars per person

No more than 250g of cigarette or pipe tobacco per person

No more than 50ml perfume and 250ml eau de toilette per person

No more than 2 litres of wine per person

No more than 1 litre in total of other alcoholic beverages per person
In addition to personal effects and the above consumable allowances, travellers are allowed new or used goods in accompanied baggage to the value of R5,000.
A traveller is entitled to these allowances once per person during a period of 30 days after an absence of 48 hours from South Africa.
The tobacco and alcohol allowance is not applicable to persons under the age of 18 years.
Handmade articles for commercial purposes
Travellers from SACU or the Southern African Development Community (SADC) member states are allowed to bring into South Africa handmade articles of leather, wood, plastic, or glass if the goods do not exceed 25 kg in total, without the payment of duties and taxes.
MORE
A full list of Prohibited and Restricted goods is also available on the SARS website (www.sars.gov.za) by going to All Publications > Prohibited and Restricted Imports and Exports.
For animals and animal products – call 012 319 7414/7476, fax 012 319 8292 or e-mail VetPermits@daff.gov.za.
For plants and plant products – contact 012 319 6102/6130/6207, fax 012 319 6370 or e-mail PlantHealthPermits@daff.gov.za.
For liquor products – call 011 971 5138 or 012 319 6137, e-mail SiboneloN@daff.gov.za or ThysL@daff.gov.za.
For information on department's inspection services and procedures, contact the Directorate Inspection Services at 012 309 8701, fax 012 309 8785 or e-mail ErnestP@daff.gov.za.