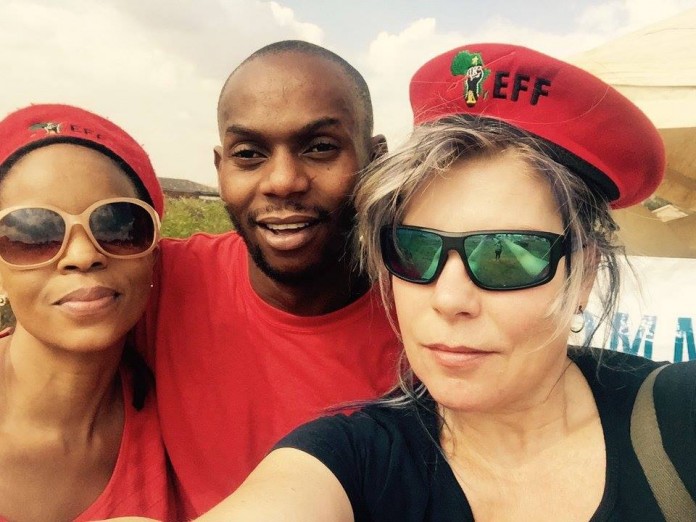 I decided to walk off my babelaas and check my voter's info at the same time. It's a 5km round trip and more interesting than gym. Walking is such a good way to connect with your environment, your journey and your soul. Walking can change you.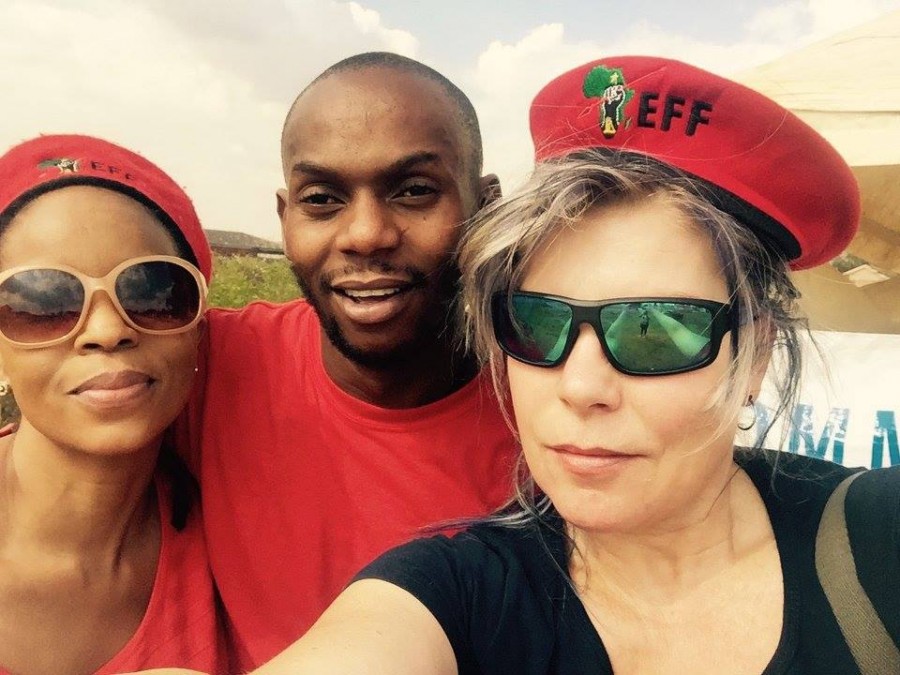 Can you imagine if the 'Long Walk to Freedom" was called "The Short Flight to Freedom" or the 'Casual drive to Freedom."
No. Walking is important. It's meditative. Your thoughts rearrange themselves. You see more. You hear more. You feel deeper.
As I walked, I met a first time voter. I saw two fellow dronkies walking to the pub. I witnessed Hadedas going about their daily business or worm-hunting, unaware of the gravity of our elections.
And I realised that the p*nis-enlargement industry is a lot more competitive than I thought. Posters everywhere. I'm surprised there is still a small p*nis in Germiston, because God knows, I know a lot of little pricks from around here.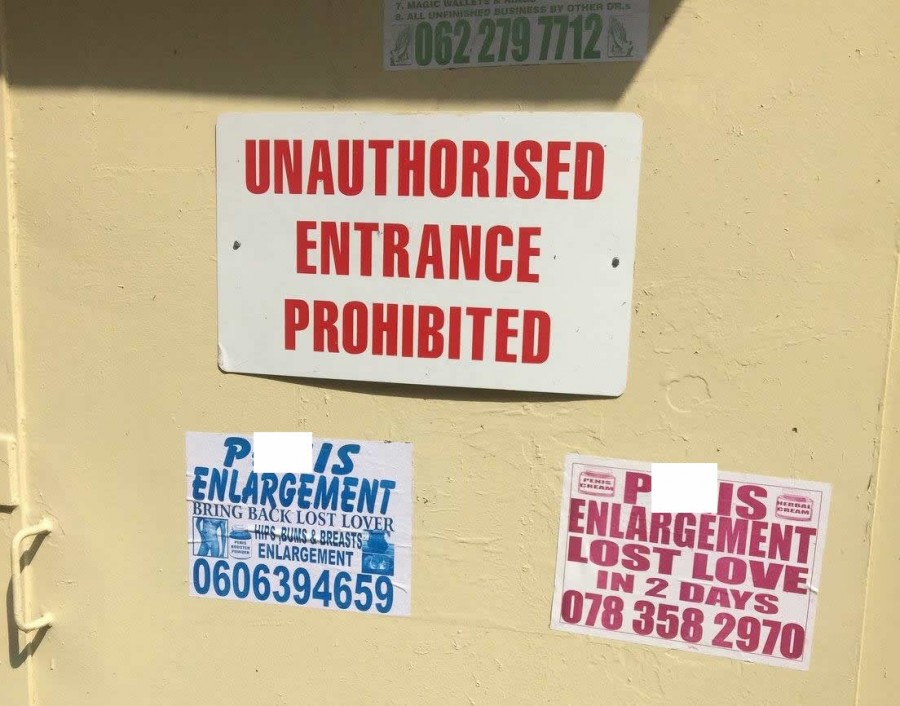 As it happened, my voting district changed, so I had to leave the church and go to a different station to check my details. My journey took a little longer than I thought.
As it happened, I was not registered to vote in my new ward, so just as well I checked, as should all of you.
On the way, I saw a commemorative stone about the Great Trek. It was such a strange thing to be confronted by a kak memorial in Germiston about the Great Trek.
I took a photo and started mind-walking.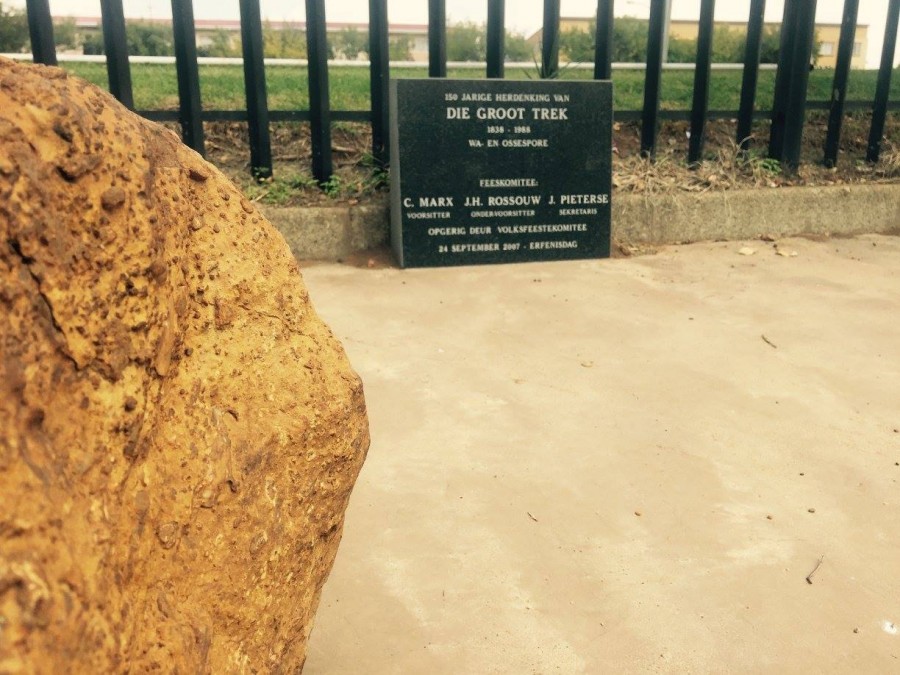 To reflect about what happened in this country. That a group of people had decided: "Genoeg, nou fokof ons." And they did it.
The Boers walked barefoot over the Drakensberg to find freedom. And the Boers became the baddies.
Centuries later, a different group of people decided, "Enough" we want equality. And they did it. They toppled the 'Boers' and became the ANC.
And now, here we are, with another opportunity to say: "Enough. Genoeg." Now the "ANC" are the baddies and it is time to do the Great Trek again – with a vote.
I found my new voting station, a tent pitched haphazardly on an empty plot next to a tavern.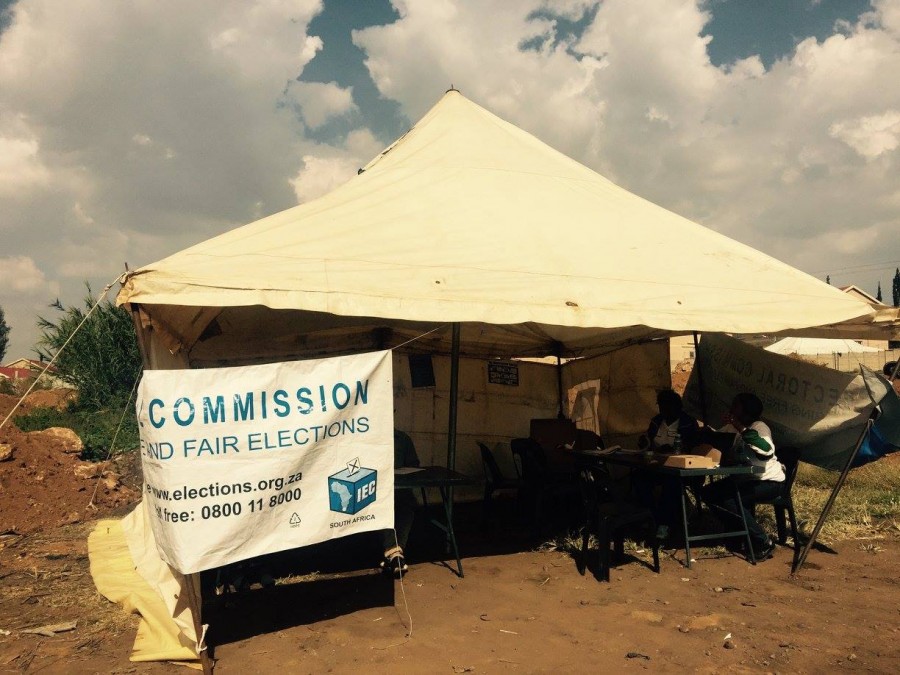 I met some guys from the EFF there.
Say what you want, these guys have swagger and we did not miss an opportunity to take a photo.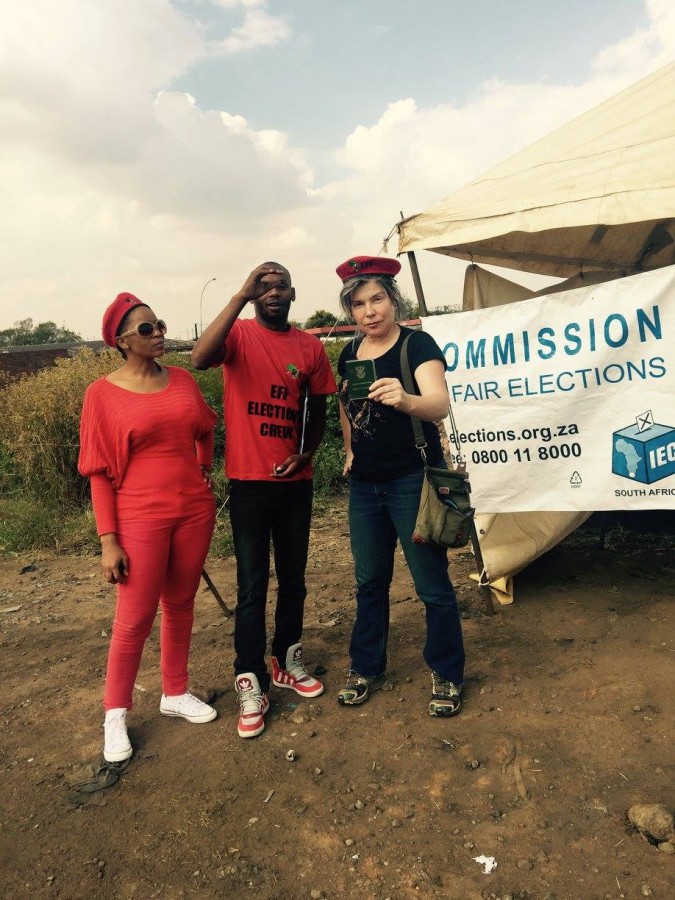 After I re-registered, because my name was not on the roll, I thought I might as well have a hair-of-the dog at Papa's Tavern to fortify me for my trip back!
Good God, I have never had a more cold cider. Talk soon drifted to politics and voting.
I can assure you that the conversation was as intelligent, nuanced and pertinent than anything you can hear on 702.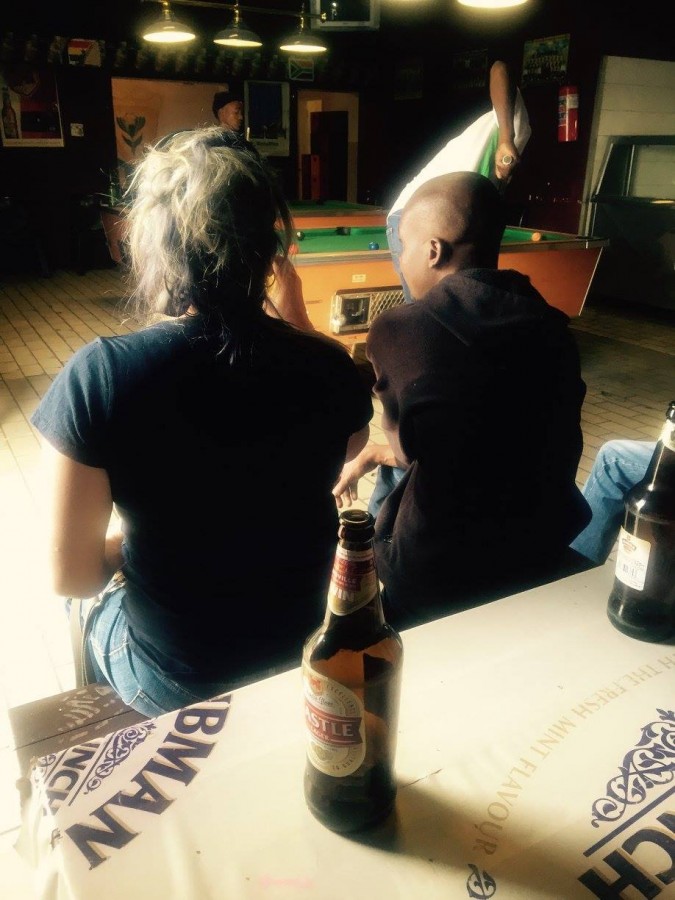 My friends and fellow countrymen – REGISTER. CHECK YOUR DETAILS.
This election is our Great Trek. Our Uhuru. It is literally in our hands.
So maybe my walk was a little longer than I expected. But democracy is like that.
Sometimes, the walk is longer than you think.
***
All photos and text © Viv Vermaak, and republished here with her kind permission.
Catch Viv Vermaak on Edenvale Radio Station, follow her on Facebook and read her blog here.