Charlize Theron has been named one of Time's Most Influential People of 2016 for her contribution towards AIDS awareness, while South Africa-based anthropologist Lee Berger was also on the list.
In a tribute written by Blake Mycoskie, founder of the philanthropically oriented Toms Shoes, he wrote: "A lot of celebrities know how to raise awareness. Charlize Theron is different. First, she is deeply, deeply involved in the actual work of her foundation, the Charlize Theron Africa Outreach Project; for the past nine years she has spent a lot of time in southern Africa with young people, helping them protect themselves from HIV.
"Second, she's incredibly results-oriented and knows her programs really well. And third — and this is what makes her particularly effective with people who can make stuff happen — she's not afraid to say what's on her mind. I've never met anyone who holds less back. That means people trust her, which helps spread her influence.
"We've been giving kids shoes for 10 years at Toms, and what we've found is that making kids feel special is just as important as putting shoes on their feet. Charlize's work is the same: the work she's doing is important, but the way she goes about it, by building kids' self-esteem, is just as valuable."
Watch more of Theron's Africa Outreach Project:
Theron was under the division Artists, which also included actor Idris Elba and Melissa McCarthy. On the other lists were Hillary Clinton, Facebook founder Mark Zuckerberg and his wife Priscilla Chan (under the category Titans), German president Angela Merkel and US President Barack Obama. Under Icons were names like Leonardo DiCaprio and singer Adele.
Under the list of Pioneers was Berger, a paleoanthropologist at the University of Witwatersrand. Said Time: "One way scientists know they've had an impact is if they've gotten their peers talking. A better way is getting them arguing. By that measure and others, Lee Berger, a paleoanthropologist at the University of Witwatersrand in South Africa, has had a huge year.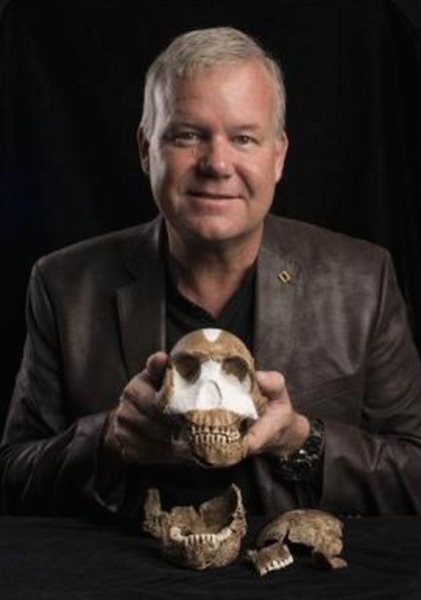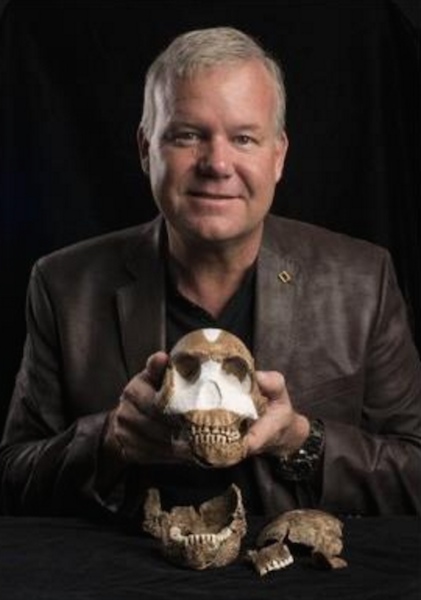 "Berger rocked the fossil world with the news that he had found a new type of prehuman that lived perhaps 2.5 million years ago. The species, dubbed Homo naledi, may not have qualified as a missing link, but it was certainly a strange new one. Just as important was the state of the fossils — 1,500 bones representing 15 individuals, one of the biggest collections of all time. They were found in a deep chamber, which, according to Berger, suggests that the species buried their dead, a trait associated only with Homo sapiens.
"Other researchers have questioned both the age of the fossils and the burial theory. What no one doubts is the enormity of the find and that there's a lot to learn from whatever species left it behind."