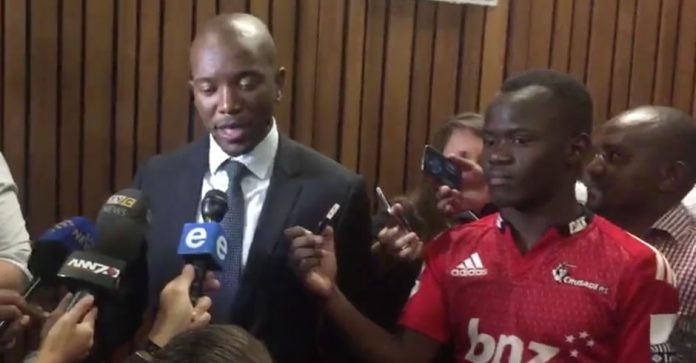 The North Gauteng (Pretoria) High Court has Friday found that the NPA's decision to drop 783 charges of corruption against President Jacob Zuma was irrational, and have added that the South African president should face his charges.
A full bench of judges – led by Deputy Judge President Aubrey Ledwaba – gave the go-ahead for a review of the National Prosecuting Authority's (NPA's) 2009 decision  to drop the charges against Zuma, in what has become known as the Spy Tapes saga (referring to the recordings of phone calls that were tapped between senior officials in former SA president Thabo Mbeki's administration).
An application for a review of the NPA's decision had been made by opposition party, the Democratic Alliance (DA).
It is likely that the SA president will appeal today's judgment.
In a statement yesterday James Selfe, DA federal executive chairman, said: "Whoever loses this round is bound to appeal to the SCA and doubtless, in due course, to the Constitutional Court. It has taken seven years to get to this point in the litigation, and the finalisation of any appeals process will no doubt take a few years more thereafter.
"But ultimately the time and the cost is necessary to remind the President, the NPA and South Africa as a whole, that every decision to prosecute or not to prosecute must be made without fear or favour, and that even number one is not above the law."
Selfe was in court today with DA leader Mmusi Maimane.
The DA had contended that the decision taken by the acting National Director of Public Prosecutions (NDPP), Mokotedi Mpshe, in 2009 was "irrational, unreasonable and made with an ulterior political motive".
Mpshe had thrown the case out of court based on the contention that the 'spy tapes' manipulated the timing of charges against Zuma for political reasons.
A South African expat living in Japan wrote on the DA's page today that "most kids [in Japan] don't know the name Mandela, yet everywhere people ask me if Zuma has been taken down yet, without me mentioning a thing" and lamented that Zuma's alleged corruption is now more recognisable abroad than South Africa's "golden era".
#SpyTapes DA leader Mmusi Maimane happy case against President #Zuma said to resume. pic.twitter.com/XPa72XXYWZ

— EWN Reporter (@ewnreporter) April 29, 2016