Rhodes University students have produced a powerful video – DISRUPT – following the #RUReferenceList and #RUInterdict that serves to continue the conversation surrounding the mistreatment of rape survivors on campus, and to expose the ways in which the university management and police have allegedly failed them.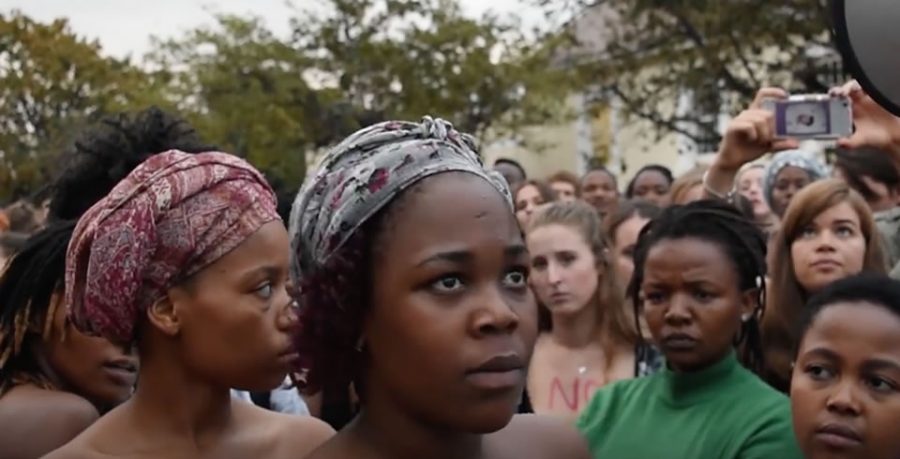 The film also exposes a culture in South Africa in which boys have been raised, sometimes from as early as the age of 10, to view women as objects rather than humans; a culture in which rape victims are questioned and doubted rather than supported… which leads unsurprisingly to only one in approximately 27 cases of rape being reported.
The feature-length documentary was put together by Activate, one of the student newspapers. According to their press release the doc is "about the silencing of students and staff within the space that is currently known as Rhodes University".
Activate say it is a "direct response to the use of legalese – in the form of an interdict against involved parties – to try and force the university back into 'business as usual'."
Mitchell Parker, former editor of Activate and executive producer of 'Disrupt', told SAPeople the doc was filmed over two weeks and superbly edited in just three days by Michael Dorfling.
"The production came as a result of standard coverage of the protest that Activate was undertaking. We started filming as the the #RUReferenceList protests started and as it progressed, it became an idea for a documentary," says Parker.
Featuring interviews with members of the student and staff body, footage from the two weeks of protest and the resulting use of police force on students and workers, DISRUPT serves as both a chronological documenting of the events of the last three weeks; but also uses the window of the #RUReferenceList protests to shine a light on the institutional issue that is rape culture.
Watch Video:
DISRUPT – rape culture, Rhodes University and the #RUReferenceList
MORE
More information about the events of the #RUReferenceList and the #RUInterdict, you can find a series of articles on the last few weeks here:
http://activateonline.co.za/tag/rureferencelist/