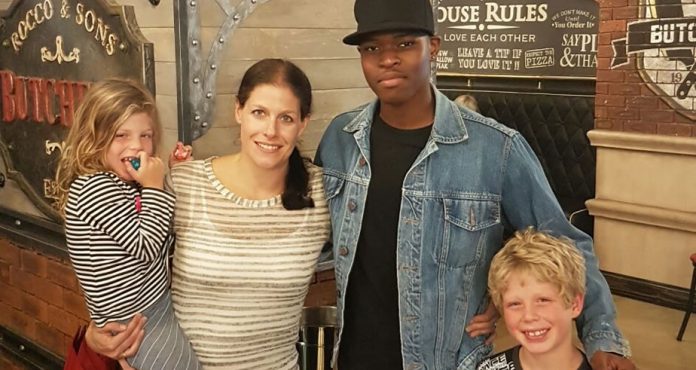 A Johannesburg resident has shared her harrowing but uplifting story which involves a special young student whom she refers to as her "human Angel".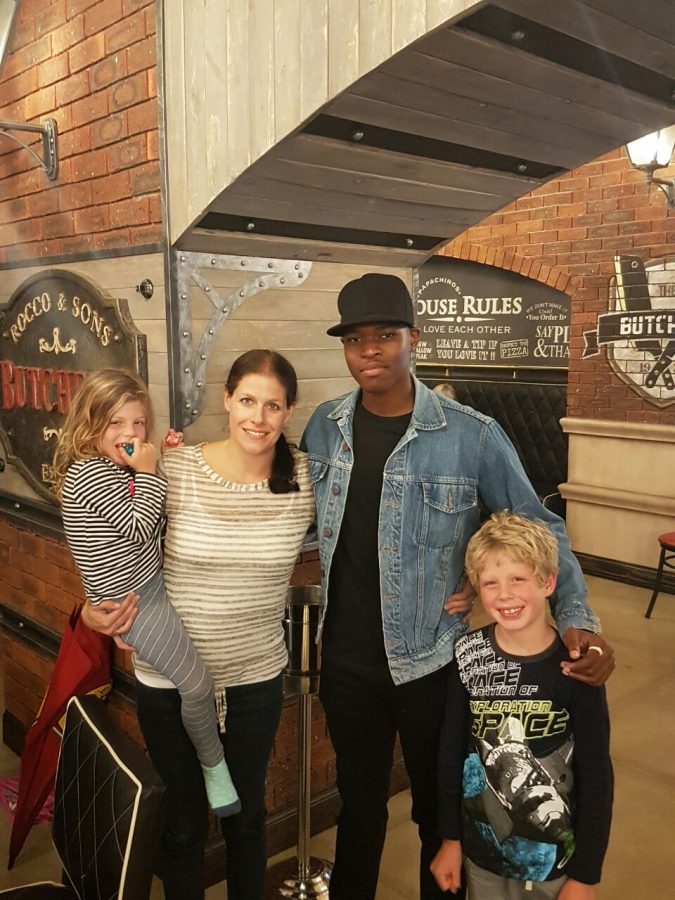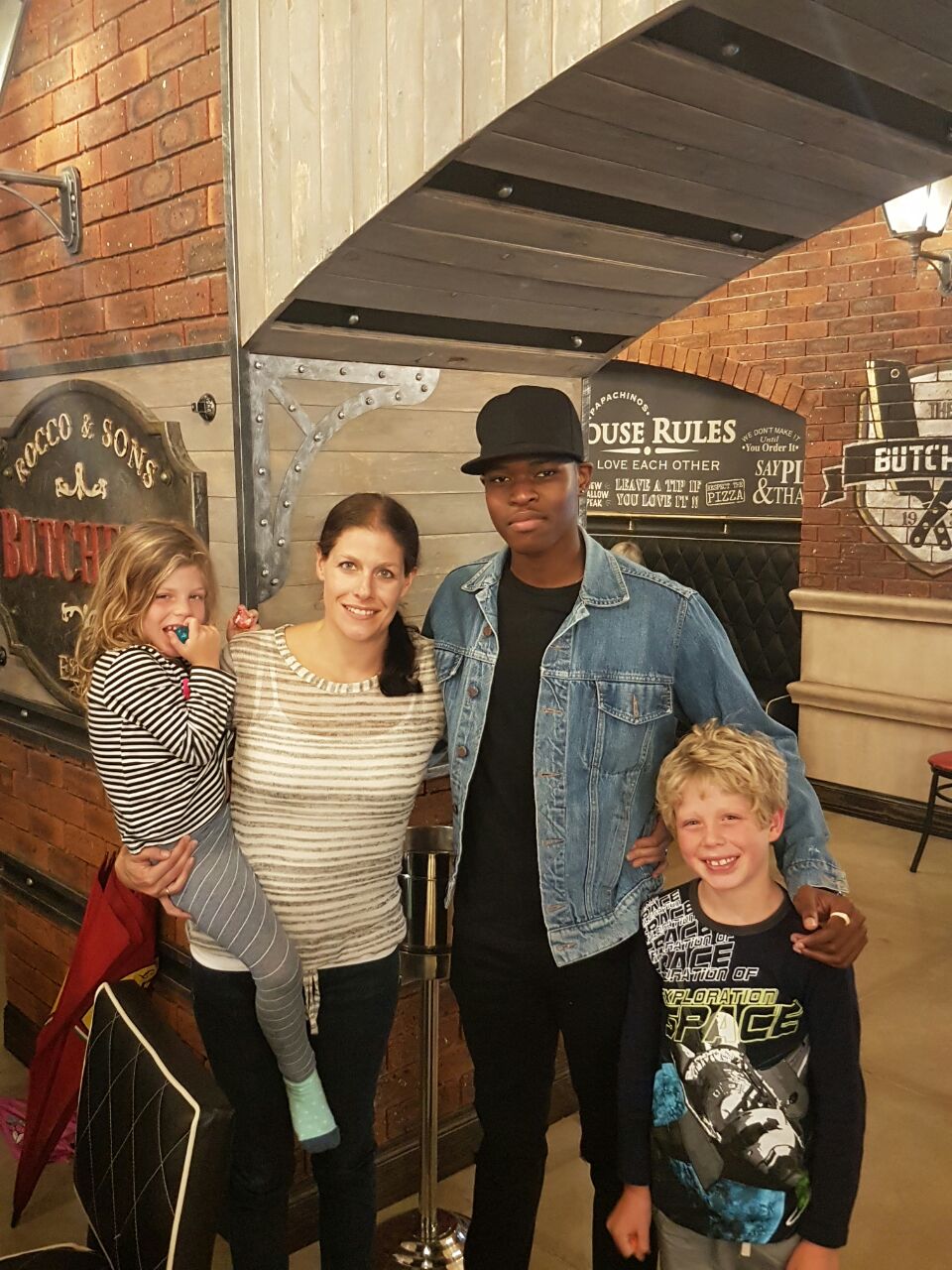 On Saturday Nicole Gillian Morgan decided to share her "incredible story about a wonderful human called Obakeng Seutane (aka my human Angel". It has since been shared over 9,000 times!
Nicole wrote that "there are miracles performed everyday" and explained how on Thursday 28 April at around 13:15 she had gone to meet a friend at Cedar Square in Sandton, Johannesburg to collect a pair of sunglasses with her 6-year-old son, Mikey.
"We were standing saying our goodbyes when I put my bag on my shoulder and suddenly felt a sensation like I was being burnt by a hot poker… and looked under my arm, only to realise that I had been stung by a bee!" she said.
"I was thinking how I should go about removing it, when my friend suddenly scrapped it off and asked if I was allergic, to which I replied 'no'!
"She offered me an Allergix which she had just bought, which I took just in case and we said goodbye. I had been stung once before about 13 years ago on my foot and then once again about a year ago on my big toe, and although in both cases there was swelling and they were both very itchy, that was the grand total of my experience of being stung by a bee!"
However, this time the effect was totally different.
After saying goodbye to her friend, Nicole and her son went to purchase a few things in Pick 'n Pay, and while standing at the counter she was suddenly overcome with a "feeling of complete panic as my hands started throbbing, as did my heart, head and ears (my entire body for that matter) along with a feeling that I couldn't breath".
She told Mikey they had to leave, and they walked off quickly, leaving the shopping items behind.
Nicole called her husband who suggested she go to the chemist… "but at this stage I could hardly breath and had to sit down in the walkway. My son started to cry and pulled on my shirt saying 'come let's go Mommy' and I said to him 'I'm sorry boy I can't move'.
"An elderly man saw me and asked what was wrong. I said I've been stung by a bee and I asked if he had an Epipen. He shook his head.
"A lady then came racing towards me and asked what had happened and I said again I'd been stung by a bee. She asked for my medical aid card which I happened to leave at my doctor on Monday, and opened my phone to where I had saved my medical aid no.
"I gave her my phone and she said she was going to get me some Allergix. I remember thinking to myself that I was way too far gone for any over the counter drugs to help me and that I was going to die, as nobody including myself knew what to do and that I didn't have a lot of time left!"
Another man then ran towards her to help, asking what was wrong. Nicole just managed to tell him she'd been stung by a bee and needed to go to hospital… before falling unconscious. That man was Obakeng Seutane.
Nicole estimates that the entire scene had taken about about four minutes since the anaphylactic shock began in Pick 'n Pay.
Obakeng apparently took charge, dispersing the crowd that had gathered. He " put my hands behind my head to help open up my constricted wind pipe and then calmed my son down.
"He then told Mikey that he was going to take me to the hospital and got me up with the help of another man and carried/dragged me down the passage towards his car. He put me in the backseat and strapped me in (God only knows how, as I was still unconscious throughout).
"He put my son into the front seat, introduced himself and explained to Mikey that he was going to have to drive very fast to get his mom to the hospital (Life Hospital). Once there, I was put into a wheelchair and taken to emergency where I was administered adrenaline shot, after adrenaline shot, after adrenaline shot into my chest and various different antihistamines.
"While the emergency staff were working on me a nurse came out to ask Mikey, who was still sitting with Obakeng, what my husband's number was. He gave Obakeng my phone and asked him to find Ross's number in it (very quick thinking from my little guy who didn't know his dad's number off by heart).
"The nurse called Ross to say he'd better hurry up as it wasn't looking good. My body had begun shutting down to the point where my bowels had released on the emergency table.
"My mother-in-law arrived at the hospital before my husband and said thank you to Obakeng and that he didn't have to stay any longer if he wanted to go. He said he's not going anywhere until he knows that I am alright and continued to wait with Mikey and my mother-in-law.
"My husband, Ross Morgan arrived thereafter having had to travel all the way from Parkhurst to Fourways and was met by the nurse who said that they had finally managed to stabilise me and that I had regained consciousness and he could see me.
"Although I had 'regained consciousness', I am unable to recall anything at all from the time I fell unconscious at Cedar Square until I woke up in ICU at 19:30 that night and remember thinking to myself: Wowee, I am actually here! I am alive!!! All thanks to my son, whose terrified face caught Obakeng's eye as he was walking past on his way to gym with his earphones on and decided that we needed his help!
"I was privileged enough to meet with Obakeng [on Saturday], with my family to thank him in person for going out of his way to save my life and tell him how truly amazing he was for being able to think so extremely clearly when no one else was able to!!!
"From our meeting I was further shocked to learn that this amazing human is a mere 20-years-old studying at Varsity college.
"He has given me my life, restored my faith in the youth of South Africa and in fact humanity as a whole, and I can honestly say that he has made me see life in a completely different way!
"Thank you Obakeng, there are no words to describe my gratitude!"
Read the full post here.