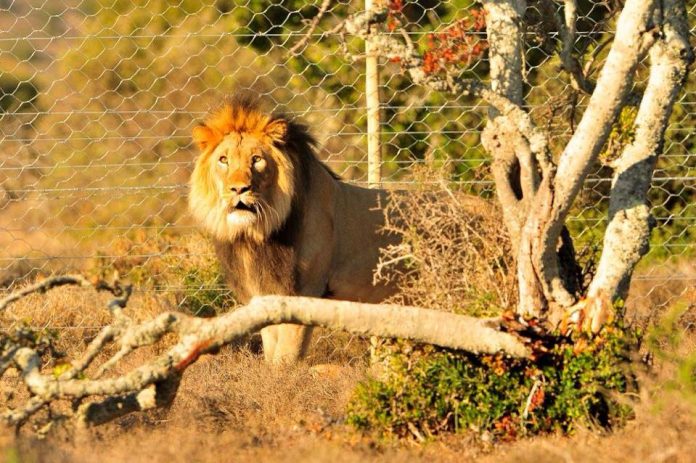 The lion which became famous for escaping from the Karoo National Park not once, but twice, woke up in his new home this morning – Addo Elephant National Park, about two hours outside Port Elizabeth in South Africa.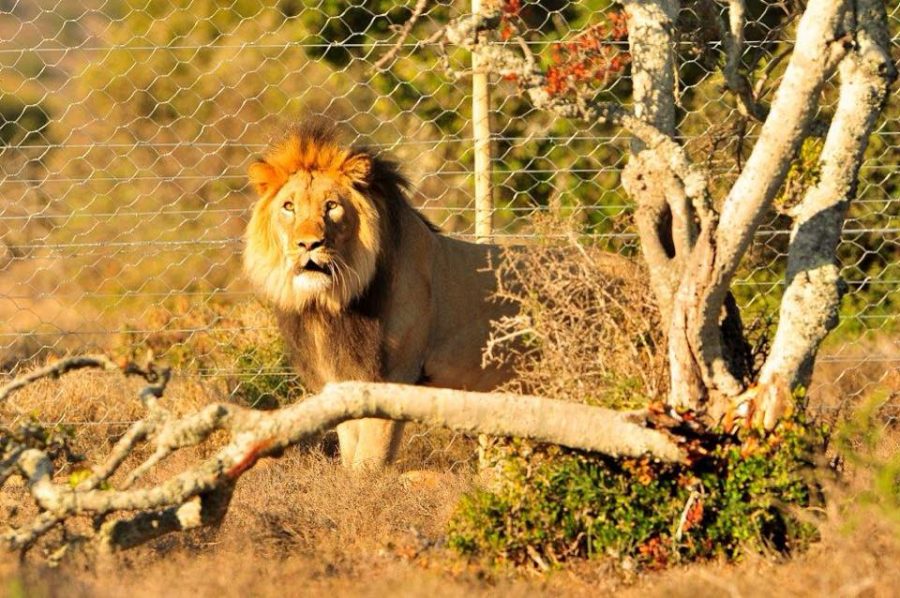 The lion – known as 'Sylvester' in the media – first made headlines when he escaped from the Karoo park a year ago. In March this year he went on his second 'walk-about'.
According to a statement released by the South African National Parks (SANParks), he arrived safely at his new home in Addo on Friday afternoon… where it is hoped he will bond with two nearly two-year-old females who are there, and form a new pride.
SANParks said the operation to move the three-year-old male began yesterday morning. He was darted by a SANParks veterinarian in the Karoo boma – where he's been kept since his recapture – for his five-hour long road trip to Addo's Kuzuko contractual area.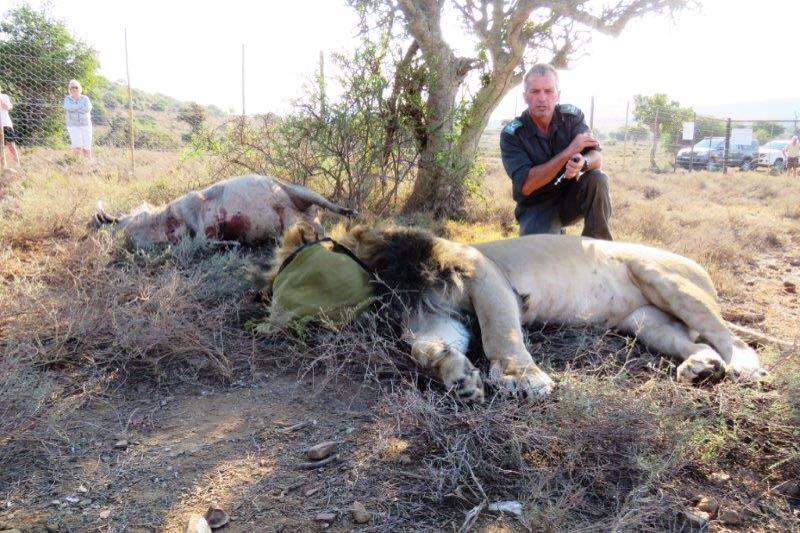 Once they reached their destination, the vet reversed the effects of the sedative and Sylvester was left to drowsily recover and explore his new surroundings – a boma within an existing 200ha enclosure (which houses the two lionesses).
Although the females were not in the immediate vicinity at the time, SANParks said it wouldn't take them too long to find one another and start getting acquainted from their individual sides of the fence.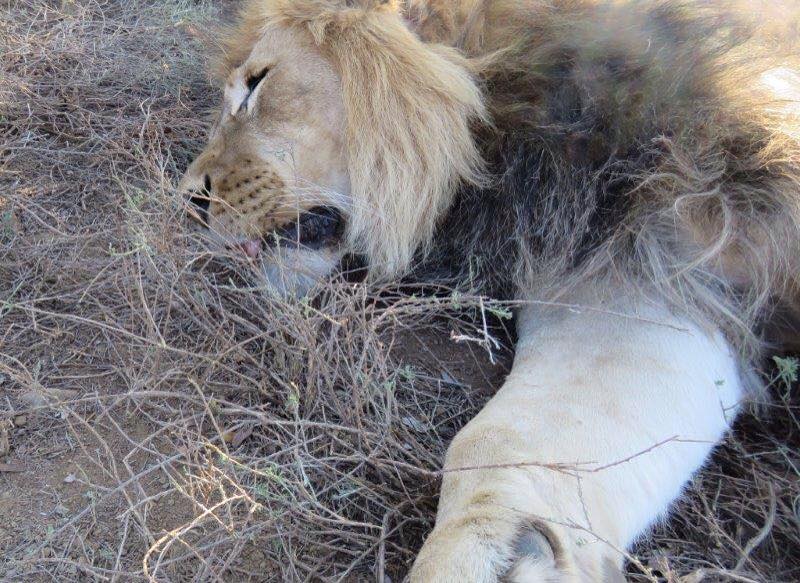 The two lionesses (pictured below) have a long and interesting history of their own, having arrived at Kuzuko just over a year ago on 20 May 2015.
They became a national news item in December 2014 when park authorities made a desperate plea for visitors to report any sightings of them after their mother died of a suspected snake bite.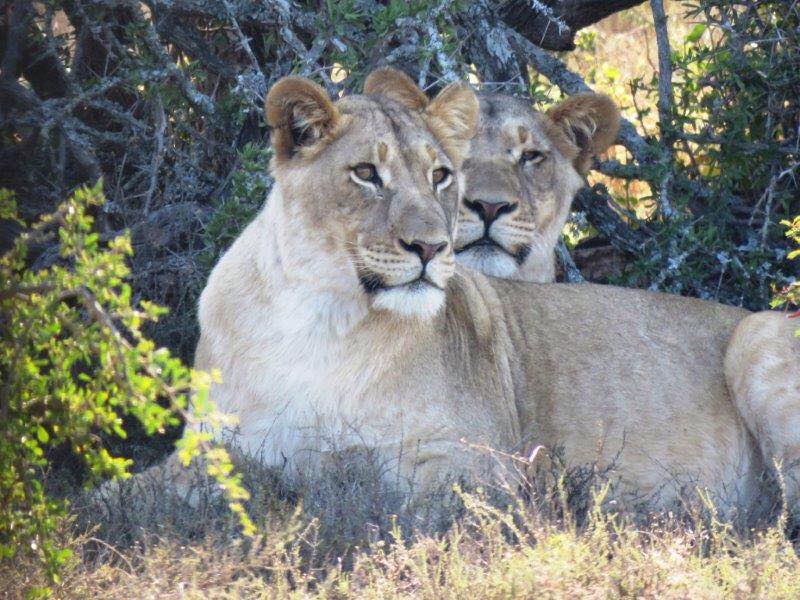 They were last seen and photographed by a guest in mid-December of that year – looking thin and withered. Posted on social media, the photographs garnered widespread interest and concern, which saw people travelling to the park specifically to look for them and offering their services in the search.
It was believed that in the six weeks or so during which they weren't seen, they were initially cared for by another female, Josie, who later had a litter of her own, whereafter they somehow survived on their own.
Long after park staff had given up hope of finding them alive, a guide alerted rangers that he may have spotted them on 10 January last year and miraculously they found the cubs alive – albeit severely malnourished and lethargic.
News of their survival travelled fast, as good news does, and turned what was a bleak start to the new year into one with renewed hope.
The cubs were placed in a boma where they received immediate medical attention. They spent four months here, before their move to Kuzuko, where they've been thriving ever since.
In the longer term, the three will be released into the park when the fence between Kuzuko and the neighbouring Darlington section of the park is dropped, which will provide them with 60,000 ha over which to roam.
Sylvester's arrival in Addo brings to 19 the number of lions in the park.
Sylvester first escaped from Karoo National Park on 5 June last year, and managed to evade capture for over three weeks. He was then fitted with a combination satellite/VHF collar to find his location should he manage to get out again.
This collar then alerted authorities on 28 March that he had indeed once again left the park's boundary, and it played a big role in tracking him and returning him back to the park much quicker – three days later on 31 March.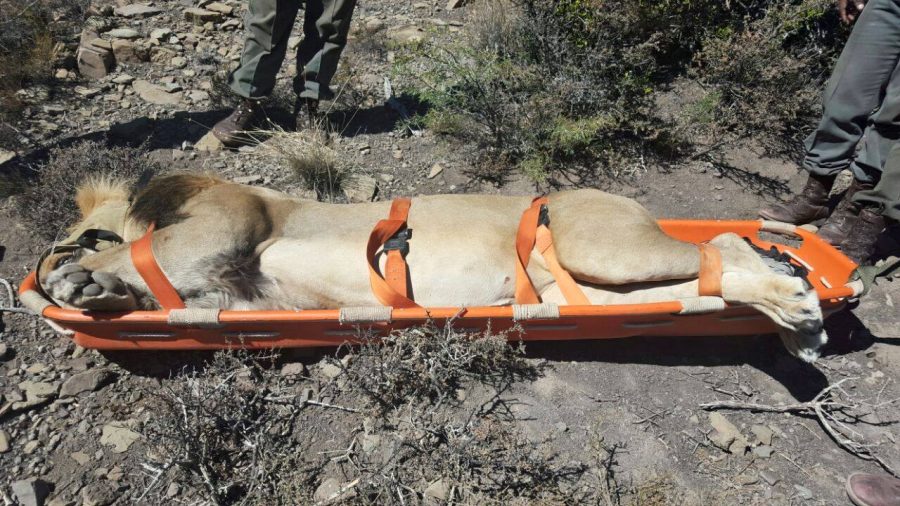 The decision to relocate Sylvester was one of several options considered by SANParks, and was the one with the most benefits for him, as well as for SANParks' broader predator management programme.