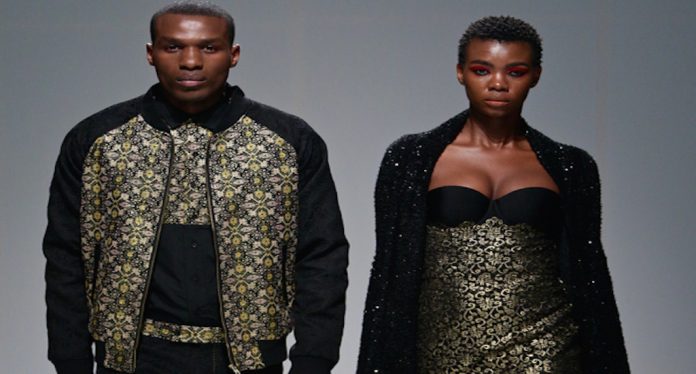 As more and more celebrities like Beyoncé, Rihanna, Kim Kardashian – and even US First Lady Michelle Obama – wear their African designs, South African and other African designers are turning heads in the fashion world.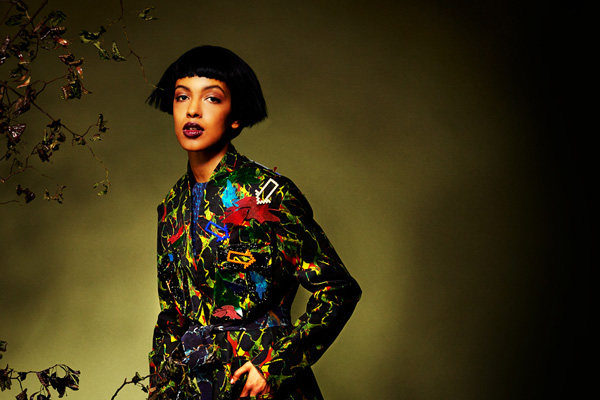 From Ankara print dresses to Xhosa-inspired cardigans, these hip designs are not just hitting the catwalks but also store shelves.
While designers Gert Johan Coetzee, David Tlale, Gavin Rajah and Sam Mensah are great examples of African talent, we have pulled together 10 other designers – two of them South African – who we think are worth watching.
1. Thula Sindi, South Africa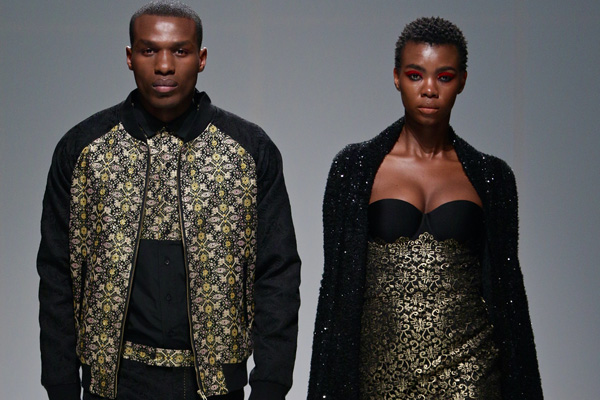 Thula Sindi's self-titled brand has been described as simple, sophisticated yet modern. His clothes mirror the modern urban woman that is bold and elegant, according to South African Tourism. But these descriptions are merely a reflection of the designer himself, who South African Tourism said "exudes the effortless style and confidence of a young African designer with international flair and reflect the ever-changing mind and style of the South African woman".
2. Laduma Ngxokolo, South Africa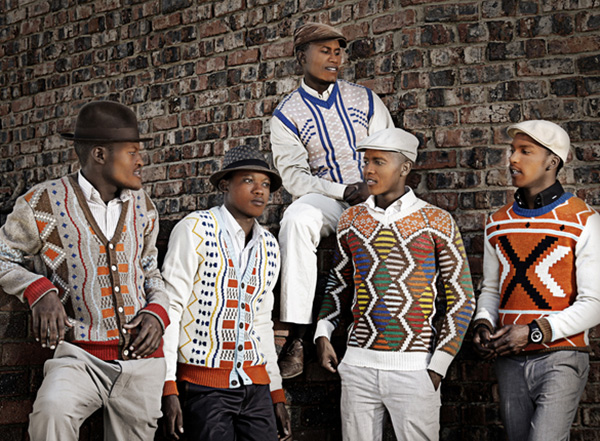 Laduma Ngxokolo looked to Xhosa culture for inspiration for his designer knitwear. His label MaXhosa uses traditional Xhosa beadwork motifs and patterns to create knitted clothing distinctive from the rest. Ngxokolo recently won the 2015 Vogue Italia Scouting for Africa prize to showcase his collections at the Palazzo Morando Show in Milan.
3. Lisa Folawiyo – Nigeria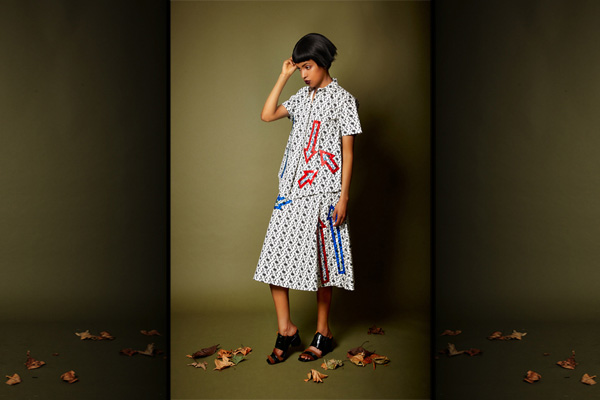 Celebrities Kelis, Thandie Newton and Angela Simmons have been seen in Lisa Folawiyo's designs. She has perfected the art of wearing Ankara, a local West African fabric, formerly known as Jewel by Lisa. Her collections have been shown at New York Fashion Week.
4. Taibo Bacar – Mozambique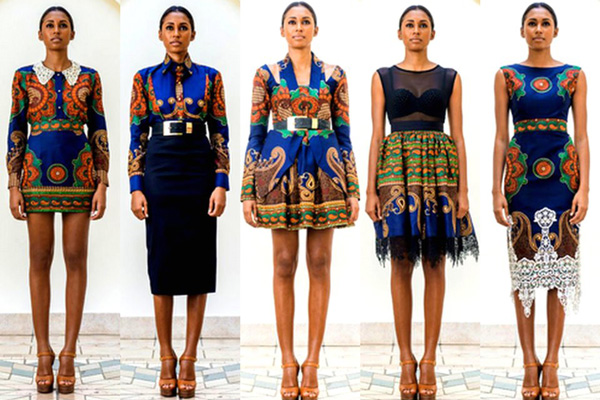 Worn by the likes of South African singer Lira, Taibo Bacar's designs embody a woman's strength and femininity. "I make clothing for women. By that I mean the feminine woman," he told Australian journalist Jayson McNamara. "The one who knows how to express her femininity in all contexts, who knows how to walk, talk and act like a woman. Imagine even a woman in the military. I do it for her."
5. Pooja Jeshang – Tanzania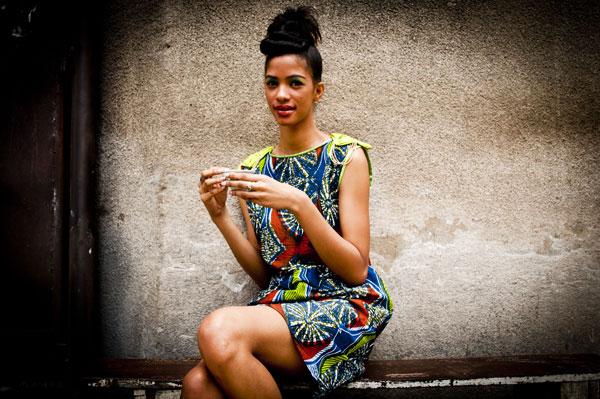 Go to Pooja Jeshang's bio on her slick website and she is still referred to as an upcoming fashion designer. But Jeshang has been in the business since 2011, when she launched her Saffron label. Her bright designs are not just limited to clothing. They can be found on cushions and clutch bags, the latter inspired by African print and Indian embroidery.
6. Ayaan and Idyl Mohallim – Somalia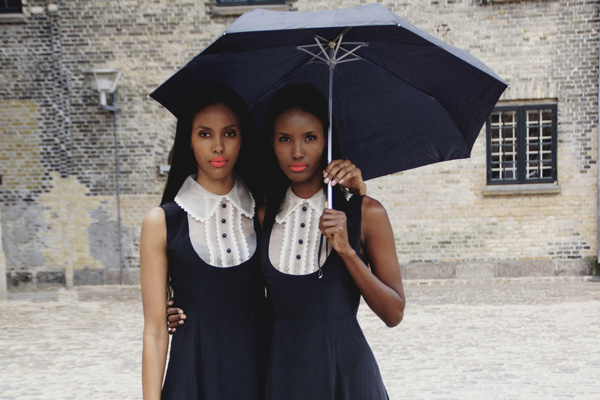 Though regarded by some as Somali, twin sisters and founders of Mataano Ayaan and Idyl Mohallim were born in the US state of Alabama to Somali parents. They moved to Somalia at an early age and spent nine years there. But when the civil war started, their family returned to the US. It was a move that would lead to their becoming sought-after designers. Mataano, which means twins in Somali, is noted for its elegance.
7. Adama Ndiaye – Senegal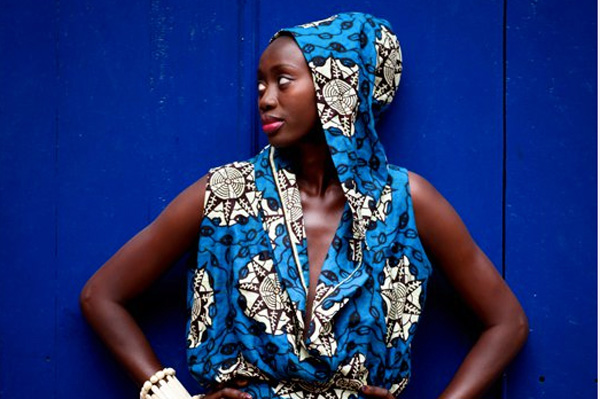 Adama Ndiaye is well known in Africa's fashion scene for her label Adama Paris. Born in Kinshasa, Democratic Republic of Congo, to Senegalese parents, she moved to Europe with them. She left a banking career to pursue a career in fashion design in Senegal. In an interview with Vogue Italia, Ndiaye said her designs are inspired by cities and globalism. "Much of my inspiration comes from the big cities. My aim was and still is sharing with all modern women one fashion without borders."
8. Duro Olowu – Nigeria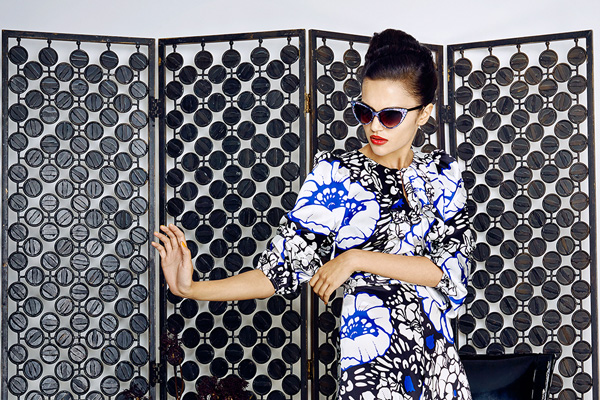 Duro Olowu has become Michelle Obama's darling. Not only has the US first lady been spotted wearing some of his designs, she also asked him to design White House decorations for Christmas last year. Born and raised in Lagos, Nigeria, Olowu launched his first women's wear label in 2004. According to International Business Times, his designs are known to have "offbeat patterns, rich textures and eclectic colours". It's no wonder he is a regular at international fashion festivals and in magazines such as Vogue.
9. Lanre Da Silva Ajayi – Nigeria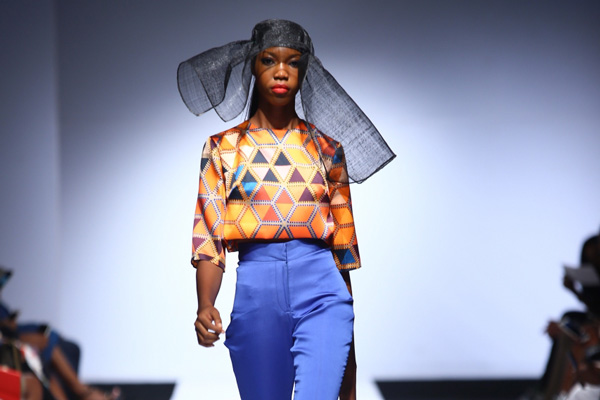 Lanre Da Silva Ajayi's label LDA has hit the catwalks of Europe. It captures what Vogue calls the feminine sophistication of 1940s couture. In a Daily Mail article, she described her work as, "Very African and younger Jackie Kennedy Onassis, so it's classic but also young and edgy."
10. Intisaar Mukadam – Zimbabwe
After completing her fashion design studies at De Montfort University in Leicester, UK, Intisaar Mukadam returned to her home country, Zimbabwe, and decided to open a fashion house. It proved to be the right move.
According to Fashion Walk Africa Mukadam's label, IntisaarM, is inspired by the rich and historical African tribal traditions. She mainly uses locally sourced Zimbabwean batik and African Java, says the fashion blogger Petronella Tayamika Mahachi. Mahachi describes Mukadam's style as "fresh, vibrant and very trendy for the super chic kind of girl about town".
Partly sourced from MediaClubSouthAfrica