Sculpture on the Cliffs is one of the highlights of the Fynarts Festival in Hermanus, South Africa, which looks set to be another fabulous year with the new art works being installed this week.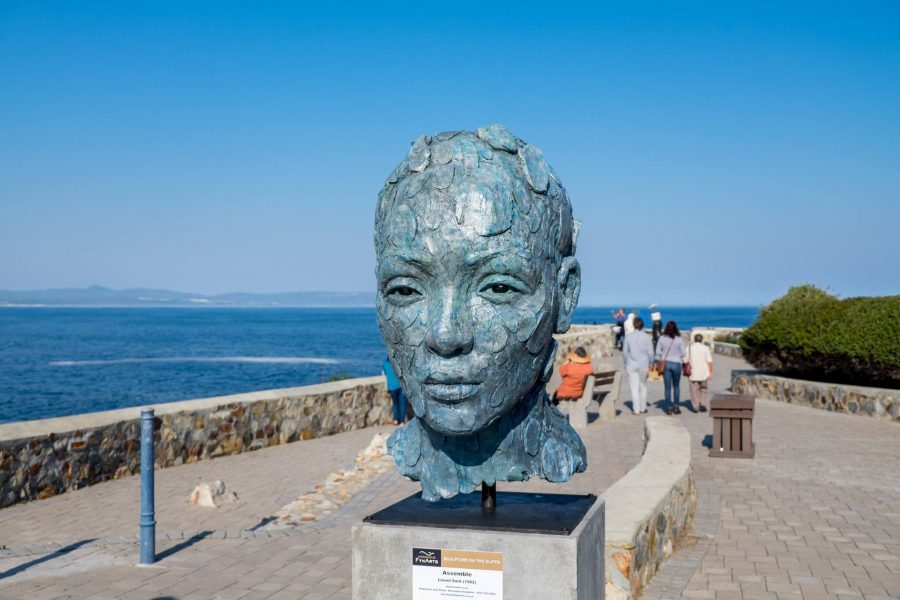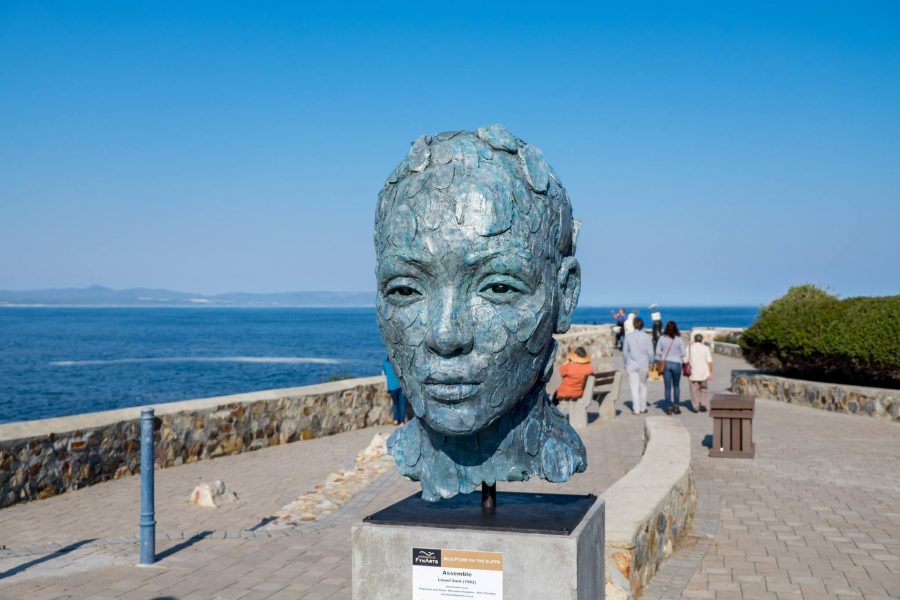 According to Tanya Tiefenthaler, founder of ILoveHermanus facebook page and community, "each year artists are commissioned to produce works that remain on the cliff tops for an entire year to be enjoyed by visitors to our beautiful town."
The bust above was created by Cape Town artist Lionel Smit and is entitled 'Assemble'.
Other artists this year include Strijdom van der Merwe, Guy du Toit, Wilma Cruise and Jaco Sieberhagen.
Today George Holloway's sculpture arrived – see below:
The Festival runs from 10 – 19 June.