You are never too young to raise awareness – and money – for the plight of Africa's big cats, as the kids at a Durban primary school have proved. They raised R2,000 and had a great time doing it.
Kerry McNevin, principal of Tree Tops School (which has kids from age 3 to grade 3), recently attended a function hosted by Captured in Africa Foundation, which works to rescue and relocate wild and captured lions. Founder Drew Abrahamson has been involved in rescuing numerous lions from breeding facilities, among other places.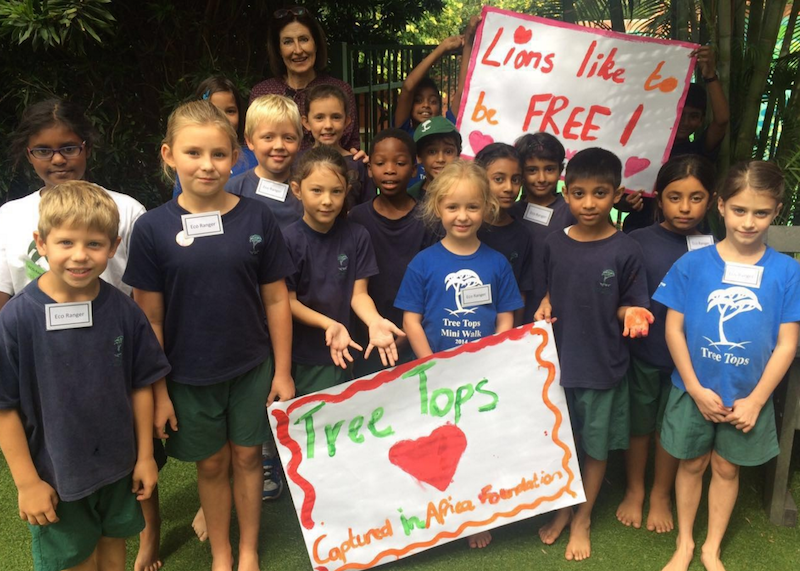 McNevin wrote to Abrahamson shortly afterwards: "Once I was back at school for the new term, I put together a presentation from your (Captured in Africa) website and shared your message with our school's Eco Rangers (Grands 2s and 3s) … They listened with absolute fascination (and horror!) and then painted a couple of posters to put up at school."
In early June, for World Environment Day, all the children at the school honoured the work being done by the Captured team and other conservationists by having a dress-up day, turning the school into an African savannah "teeming with big cats!"
"It was a 'roaring' success'!" said McNevin.
The pre-schoolers made and wore masks and the Eco Rangers gave heartfelt presentations on how it might feel to be a lion experiencing the freedom of the bushveld for the first time. They all gave in money too, which was topped up by the school itself.
And to remind everyone, this is what they tried to sound like: