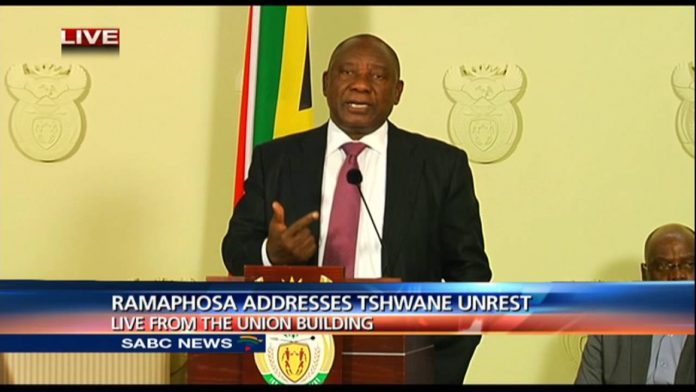 In the first major public statement by the government about the unrest in Tshwane over the nomination of a mayoral candidate that some parts of the community are rebelling against – reportedly because of her origins – deputy president Cyril Ramaphosa said the protests were acquiring tribalistic tones and urged people to avoid violence.
"We condemn acts of violence in the strongest terms," Ramaphosa said after a meeting between government and labour to discuss jobs in the country. He said that people should stay calm and desist from violence.
He said the unrest "goes against the values that we have alway sought to embrace as a people and a nation. Let us uphold our values that are deeply embedded in our constitution".
While only police have been involved so far, in a statement on Tuesday the government said, "Security personnel will act decisively against individuals who engage in acts of intimidation and incitement or violence."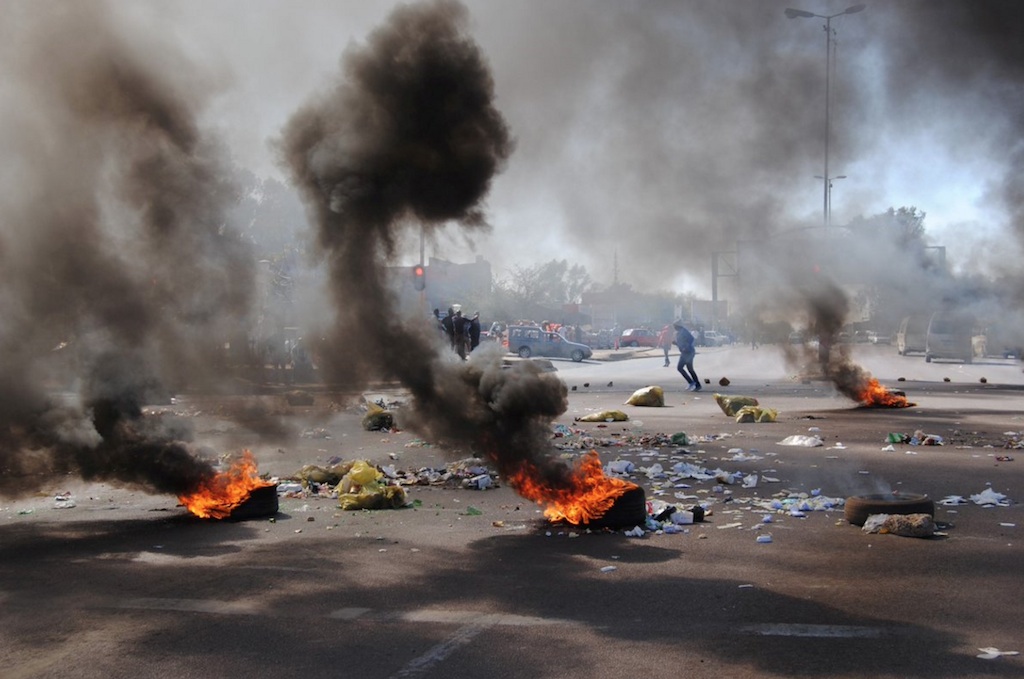 The violence – which started on Monday soon after the nomination of Thoko Didiza when other candidates had been ruled out by the ANC – grew on Tuesday, spreading to Atteridgeville, Mamelodi, Garankuwa and Soshanguve. There have been reports of stores owned by foreign being looted.
Some protesters said they did not want Didiza as a candidate because she was from KwaZulu-Natal and did not understand the local people in Gauteng, even though she lives there.
ANC secretary general Gwede Mantashe was quoted earlier in the day saying that the ANC would not back down on the nomination of Didiza. Numerous protesters said they wanted the incumbent mayor, Kgosientso "Sputla" Ramokgopa, or nothing, although Ramokgopa has told people to support the ANC's choice.
"The issue of mayoral candidates is a matter that needs to be discussed," Ramaphosa said. "We are very concerned that this whole problem is beginning to acquire tribalistic type of tones where it is suggested that somebody who was born in another province but who lives in a city in a metro like Pretoria should not be a mayoral candidate of Tshwane."
"This goes against the values that we have alway sought to embrace as a people and a nation. Let us uphold our values that are deeply embedded in our constitution. Let us practice them. It is important that we as South Africans should act as one and be truly nonracial and truly democratic and be united in everything that we do."