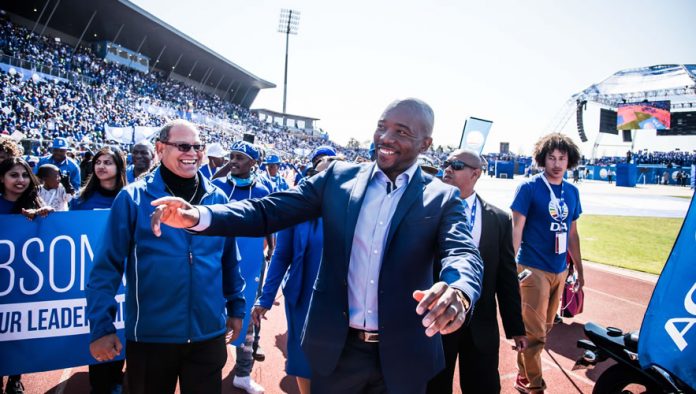 It was inevitable that the rumour mill would go into overdrive in the lead up to the Elections today in South Africa, with different parties trying to discredit each other. Two of the biggest stories – that are still being erroneously shared today – involve Democratic Alliance (DA) leader Mmusi Maimane, and 80,000 stolen ballot papers. Here we set the record straight…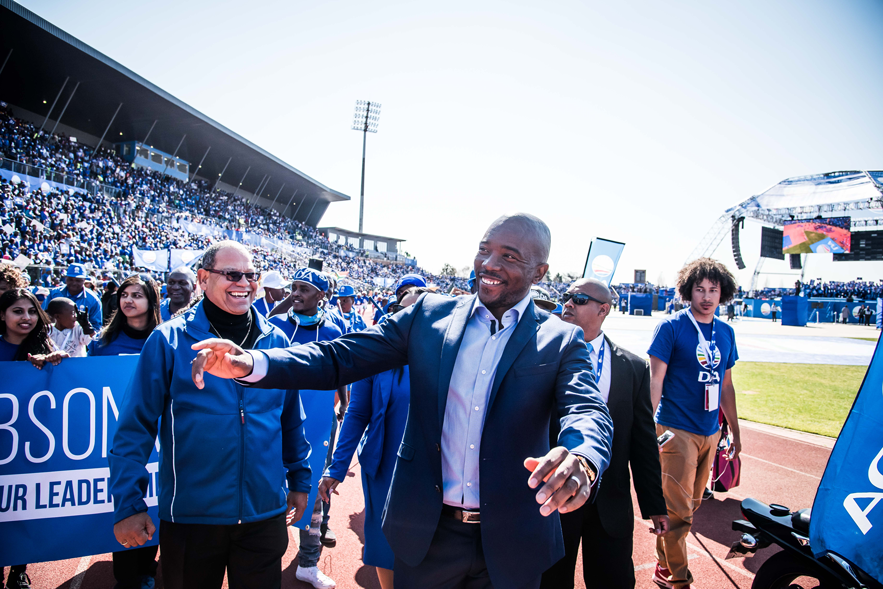 Rumour #1: #WhatMmusiDid
Addressing crowds at the Phetogo Rally in Dobsonville, Soweto, over the weekend – Mmusi was reported to have said that he cast his vote for Nelson Mandela when he became President. At that time Mmusi would've been 13 (and not of voting age)… which sparked a twitter storm with the hashtag #WhatMmusiDid – mocking the DA leader for making such an outrageous claim.
Even today, SAPeople has received messages about this incident, accusing the DA leader of being a "fraud".
The truth is that Mmusi never made any such claim. He recalled the unforgettable day when Mandela was sworn in as president, and clearly said his own first vote was cast in 1999.
This is what Mmusi Maimane really said in Dobsonville:
"I was nine years old when Nelson Mandela was released from prison, and I was thirteen when he was sworn in as our first democratic president. I will never forget those two days as long as I live…
"I voted here for the first time in 1999, down at the DSJ Primary School. We knew what we had to do: We had to vote for the man that helped liberate us – the party of Nelson Mandela.
"There was no debate. We were ANC, and the ANC was us. And that's how everyone I knew voted. We did it for Madiba."
***
Rumour #2 – Stolen Ballot Papers Marked with ANC Votes
While it is true that ballot papers, which were stored in boxes, were stolen out of a delivery truck in Dobsonville on Thursday night… it is not true that two people were arrested with 80,000 ballot papers in their possession, already marked with ANC votes.
The story of the pre-marked papers was published by a website which has 'gossip' in its domain name and was republished as 'satire' by several sites as nothing more than link bait (tens of thousands shared the story)… but unfortunately this wasn't noticed by many sharing the story on social media who believed it to be true.
In fact police have already recovered two booklets and also found an undetermined number of others burnt.
The IEC established exactly which boxes had been stolen and said "the loss of these ballot papers can have no impact on the integrity of the elections."
***
As pointed out by commenter Marisa Vosloo below, unfortunately the murders and attempted murders of at least 14 ANC candidates prior to the elections is not a rumour. The Police Minister said in a briefing last week that nine people have been arrested in connection with 25 cases of politically related incidents in five provinces, particularly KwaZulu-Natal.