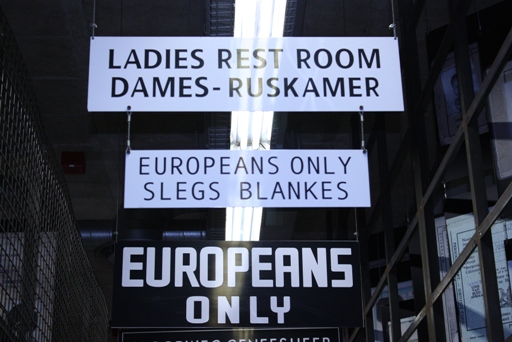 If we could be sure of one thing during our time as expats in Johannesburg, it was that no matter the time of year, there would always be at least one houseguest lodging with us. South Africa seemed to exert an inexorable pull all the way over the Atlantic and across the equator, luring everyone even remotely acquainted with us to our beautiful new home and sparkling swimming pool.
Because of this constant stream of visitors, I found myself seeing way more of my new adopted home than I normally would have. On my blog Joburg Expat, I've written extensively about these experiences, like What to Do in Joburg or Top 10 Must Visit Places in South Africa. Today, I'd like to focus on the History in and around Johannesburg.
1. Apartheid Museum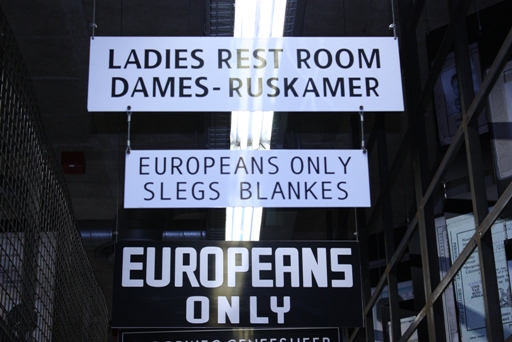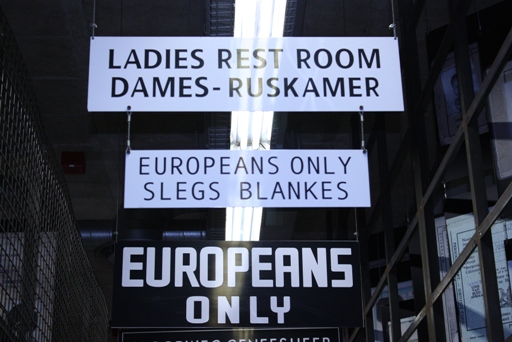 This tip is not a state secret, as anyone who's visited Johannesburg has likely heard of the Apartheid Museum. But perhaps you're not a fan of museums, or you think you already know all about Apartheid.
I'm here to tell you that you shouldn't miss it.
From the moment you're issued your entrance ticket classifying you as "white" or "non-white", you can't help but experience Apartheid in a very personal way, with educational videos, displays on the wall, and tank-like armored trucks that once roamed township streets.
It's not a place I would bring small children to, but it definitely makes for a profound educational opportunity for families with older children.
While you're in Soweto, also visit the Hector Pieterson Memorial, a tribute to the 12-year old boy who was killed during the Soweto Uprising of 1976.
Other attractions along the way are Nelson Mandela House on Vilakazi Street, Walter Sisulu Square, and Regina Mundi Church where you can see bullet holes next to beautiful stained glass windows. Many tour operators offer Soweto sightseeing trips from half-day to entire weekends including wine tastings, music festivals, and bike tours, but you can easily visit these sights on your own dollar and at your own pace.
Read A Trip Back into South Africa's History and Soweto for more information.
2. Liliesleaf Farm
Liliesleaf Farm is one of the most underrated Joburg attractions, even though it is nestled among some of the most exclusive estates and restaurants of Northern Joburg in the suburb of Rivonia.
During South Africa's liberation struggle, Liliesleaf Farm was the undercover headquarters for Umkhonto we Sizwe, the armed faction of the African National Congress that was led by Nelson Mandela to embark on a campaign of sabotage to weaken the Apartheid regime. Here you will learn about the Rivonia Trial in which Nelson Mandela was convicted of treason and imprisoned on Robben Island.
With South African municipal elections just completed, a visit to Liliesleaf Farm is a great way to go back in time and learn how the ANC came of age, who its major players were, and why it still holds such political (if waning) power today.
Read Liliesleaf Farm and the Rivonia Trial and Nelson Mandela for more information.
3. Maropeng Visitor Center and Sterkfontein Caves
Since we're talking history, let's go way back in time. The Cradle of Humankind is one of South Africa's gems for lovers of history, anthropology, and archaeology alike.
The Maropeng Visitor Center located about an hour to the Northwest of Johannesburg is a bit of a Disney-like attraction, though much smaller in scale, with a boat ride through evolution and a series of educational displays.
While there, also visit the Sterkfontein Caves, an amazing system of underground caverns full of stalactites and stalagmites where some of the earliest hominid remains, including 2 million years old "Mrs. Ples," were discovered.
With the recent Homo Naledi discovery by Professor Lee Berger, the Cradle of Humankind is one of Joburg's hot attractions, but it also makes for a fun and relaxed outing for the entire family, especially if topped off with dinner at the nearby Carnivore Restaurant (or the equally unique Leafy Greens Cafe if you're a vegetarian), an overnight stay at the many picturesque Bed & Breakfasts in the area, and an early-morning balloon safari the next day.
Read Back to the Cradle for more information.
[wpbrad id=92]
4. The Rand Club
The Rand Club is a throwback to Johannesburg's glory days of the gold rush that brought people from all over the world to the Witwatersrand. Among them John Cecil Rhodes himself, who founded the club in 1887 and exemplifies, perhaps more than anyone else, the spirit of colonial expansion and adventure on the African continent.
When you sit down at the Rand Club's wood-panelled bar – billed as "Africa's longest bar" – or look up into its magnificent glass dome, a tiny part of you wishes that you could just step out into 1890s Johannesburg and join one of Rhodes' expeditions into Matabeleland.
In order to visit the Rand Club, you may need an invitation from a member or someone else connected to its promoters, or check their calendar for one of the many events hosted there. It has recently been renovated and should make for a good photo opportunity and scrumptious meal.
Read The Rand Club: Truly a Bygone Era for more information.
5. Kruger House Museum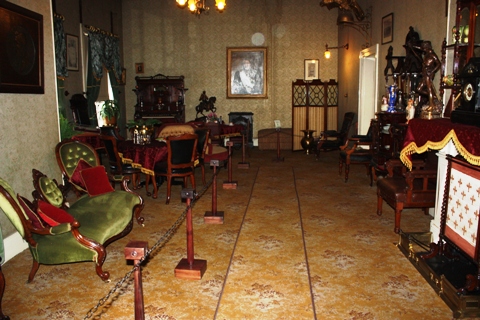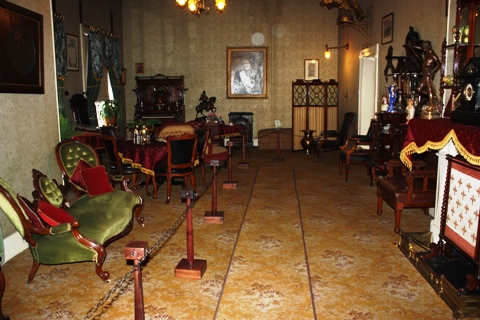 I'm cheating and expanding the borders of Johannesburg a bit on this one. I certainly could have found another historic attraction for you to visit in Joburg proper, but the thing is, you absolutely should make a day trip to Pretoria while you're in the area.
Most memorable for our family was former president Paul Kruger's home. It's not nearly as grand as you'd expect for someone so integral to South Africa's founding, and that exactly is its appeal.
It reminded me of my grandparents' home in Southern Germany, down to the musty smell of old furniture. At Kruger House Museum, you'll learn much about "Ohm Kruger," president of the South African Republic, but also about everyday life in late 19th Century South Africa.
Make sure you also stop by the Voortrekker Monument, Church Square and the Palace of Justice, where the Rivonia Trial mentioned above took place, as well as the Union Buildings, seat of South Africa's government and the place where thousands of mourners queued to say goodbye to Nelson Mandela in December of 2013.
Read In the Footsteps of Paul Kruger and the Voortrekkers for more information.
***
This article is part of the Joburg Expat Top Five series. You might also like: