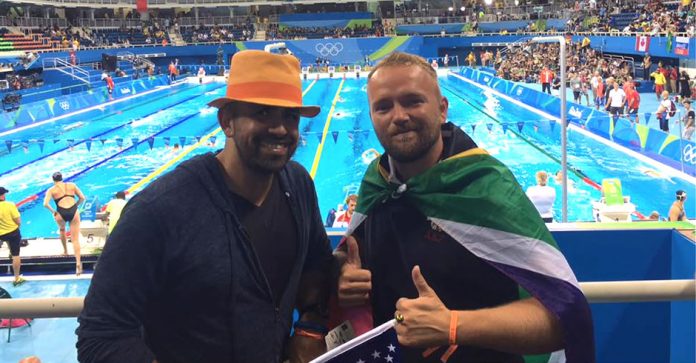 With the Olympics all the way over in Rio, Brazil, this year – there aren't that many South African supporters around to cheer on our team… but fortunately there is one #VeryProudlySouthAfrican expat at the Games – New York-based celebrity chef BRUCE MARAIS. These are his photos from #Rio2016 so far…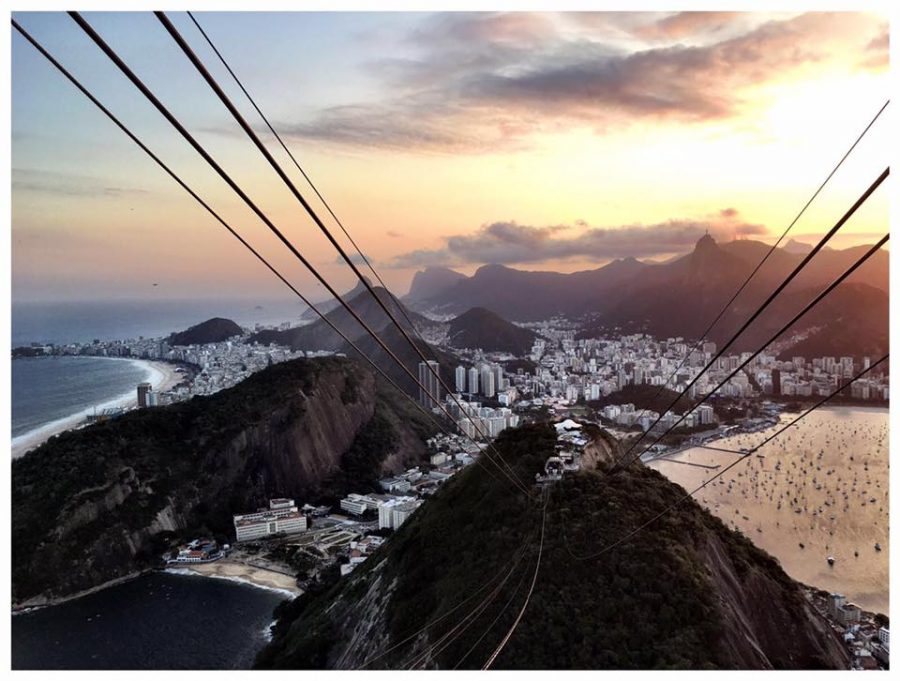 "Making our way to Rio de Janeiro for the Olympic Games, armed with my flag and my SA rugby jersey to support my beautiful country! ????????????"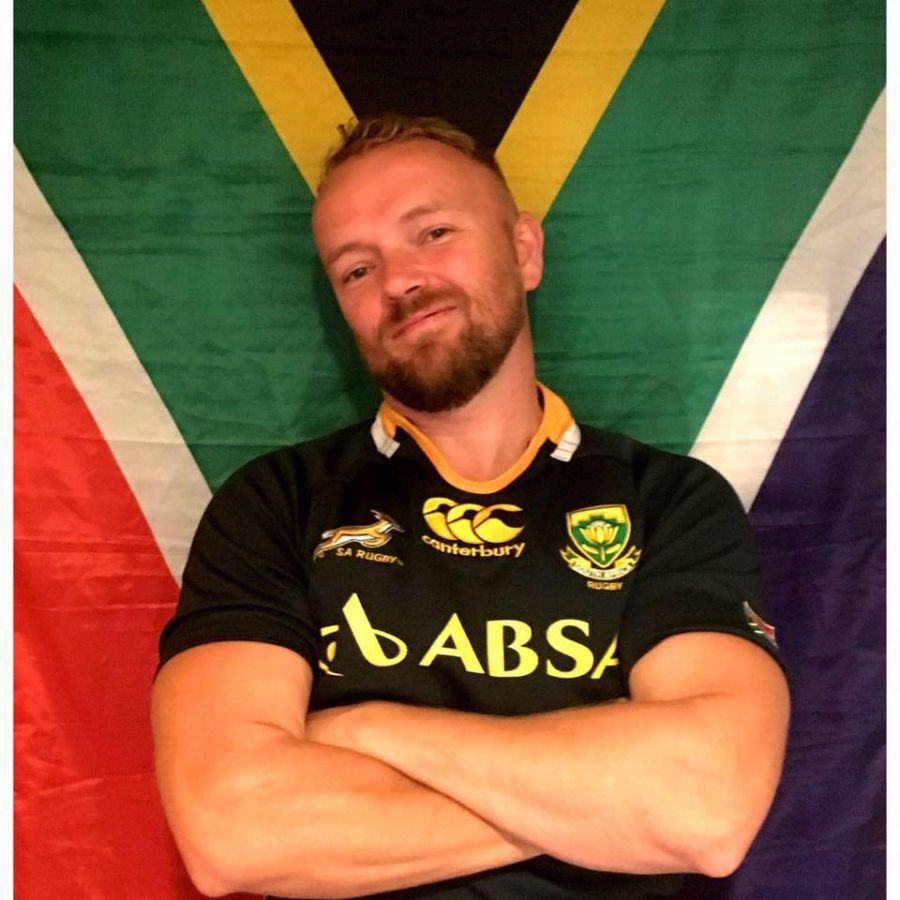 "If you look carefully, Rio even has it's own little Table Mountain!"
"Beautiful Rio in panoramic. Rio reminds me of Cape Town. Rio is a great city, but I think the organisation in terms of food and queues etc is a little disappointing, but it's improving. South Africa did better when we hosted the World Cup in 2010. Being here makes me realise Cape Town is very ready to host the Games. I just wish our government would invest more in sport."
5 and 6 August: Bruce, and husband Samir, arrived in time to watch the Olympic Torch arriving… and to do some sightseeing.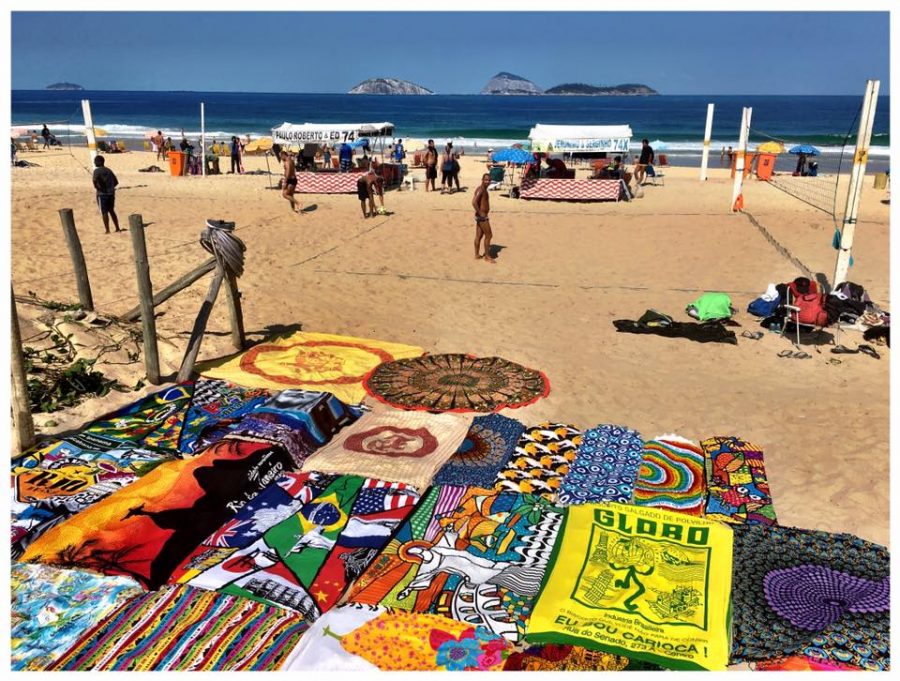 As one of Bruce's friends noted: "Crazy how much this makes me think of the Durban beachfront circa 1977!"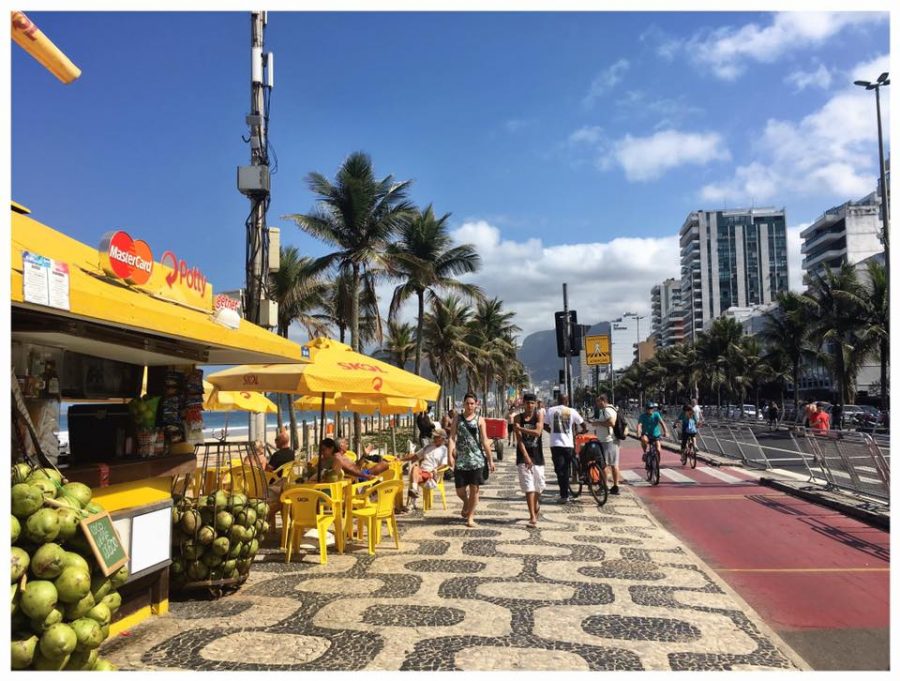 "A bikini shop."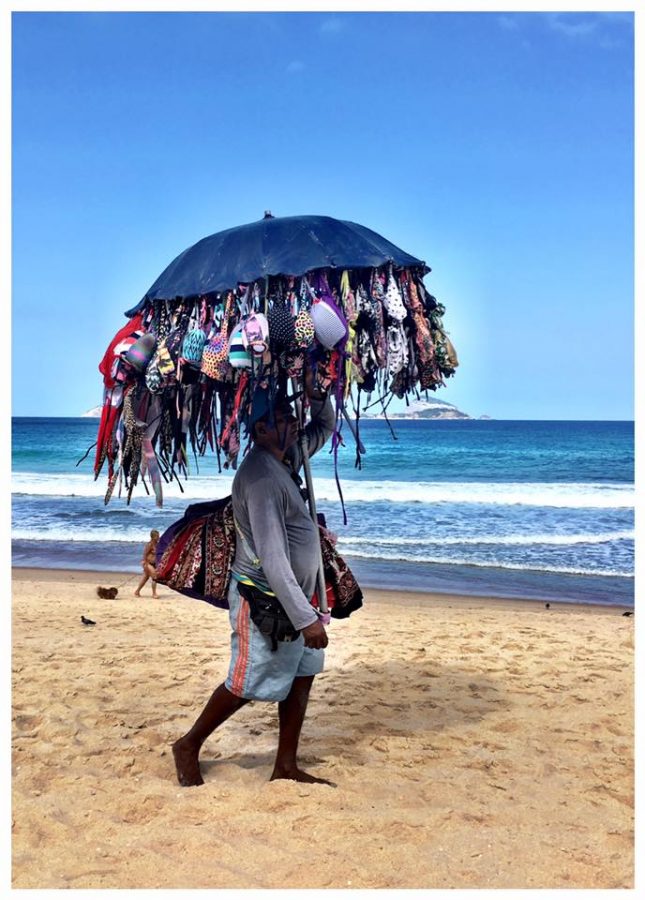 7 August: "Beach Volleyball on Copacabana beach. What a jol!"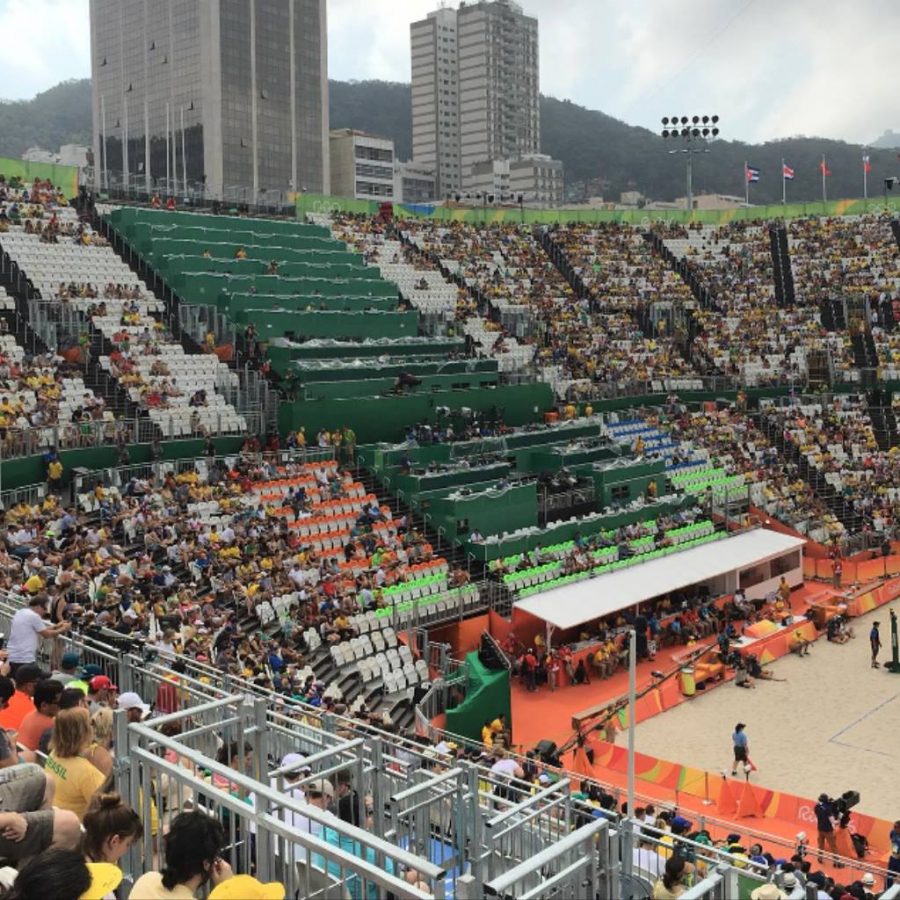 "Swimming finals, second night! Go South Africa!!!! ?????."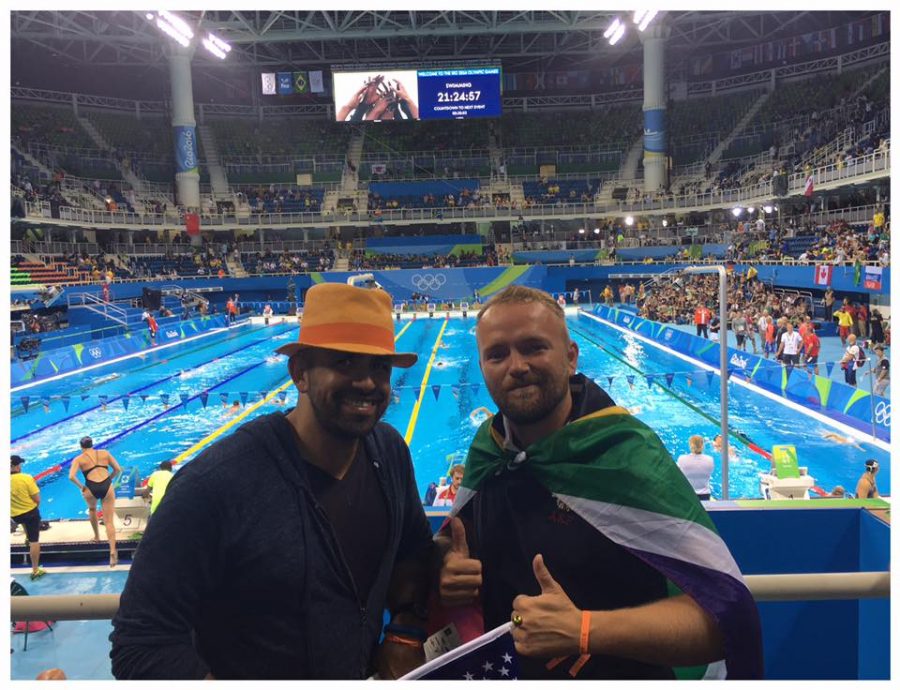 "I was very proud of Cameron van der Burgh when he won silver for South Africa. I was cheering like a madman when he did his victory walk… but don't think he heard me."
8 August: More awesome sightseeing and "supporting the Olympic Games".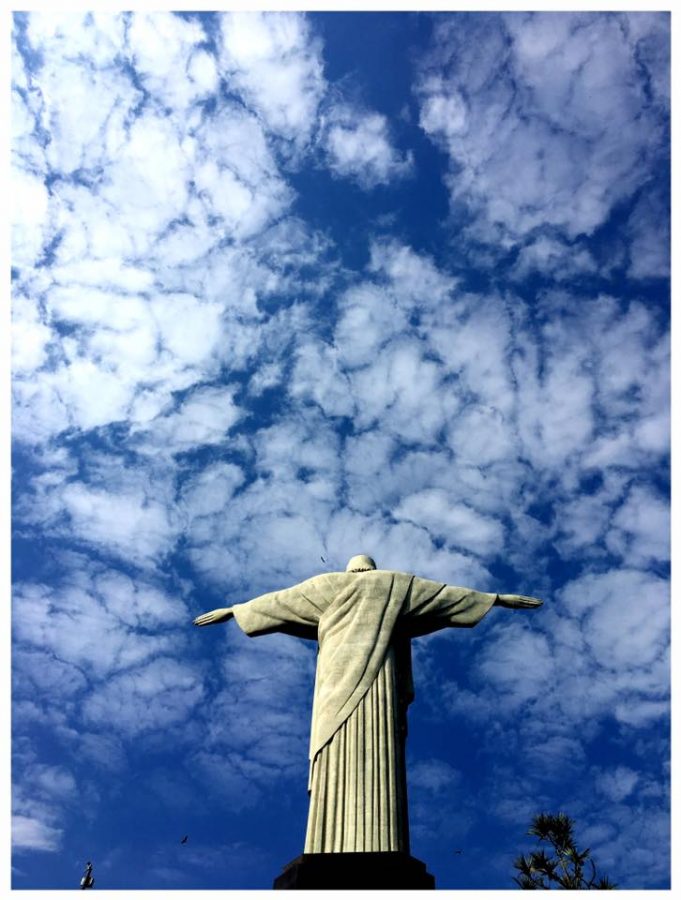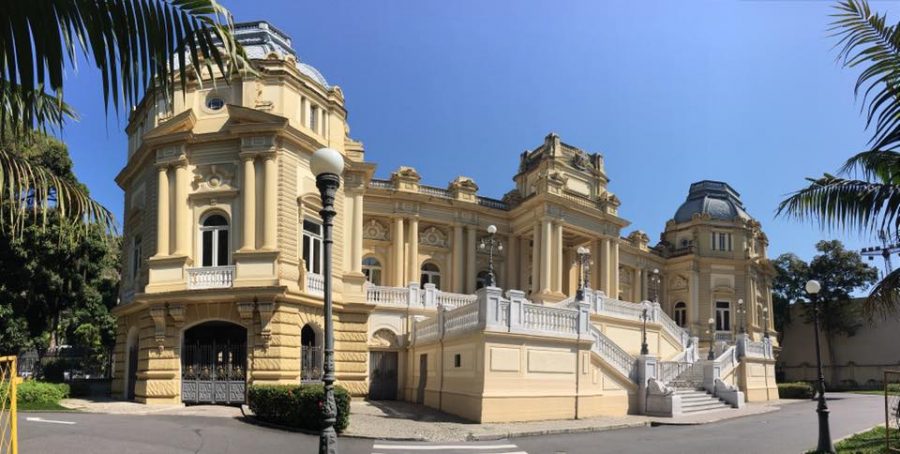 A wall of incredible artwork by Eduardo Kobra…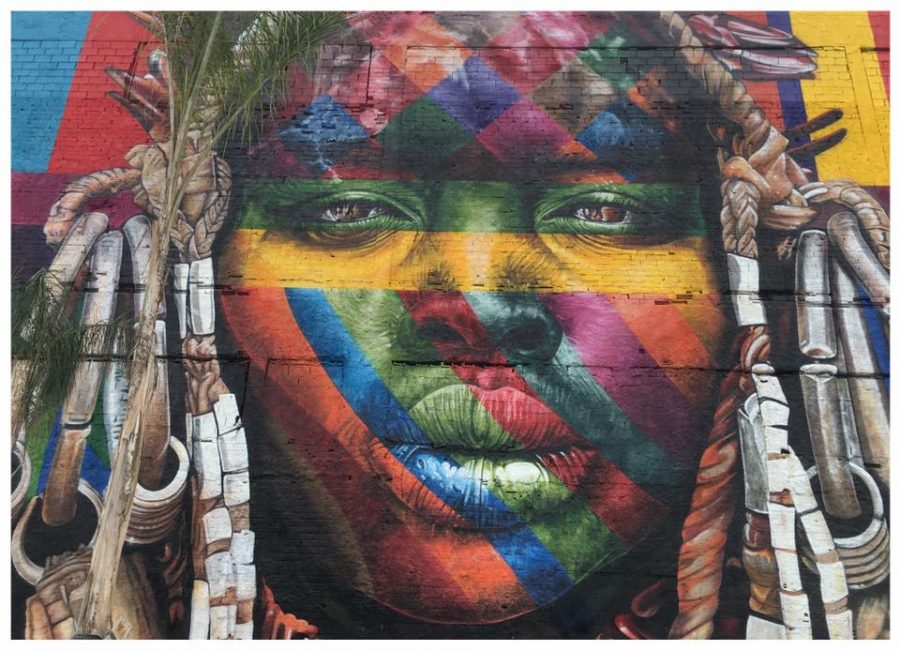 "Men's Synchronised 10m platform finals. Go Britain!!! ?????? — at Olympic Aquatics Stadium."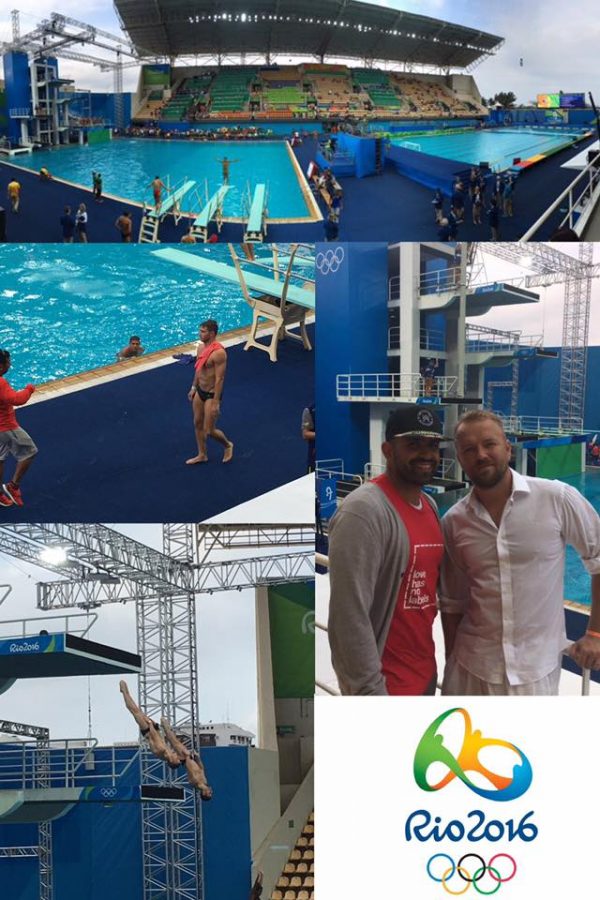 "Hanging out with silver medalists, David and Steele from the USA!"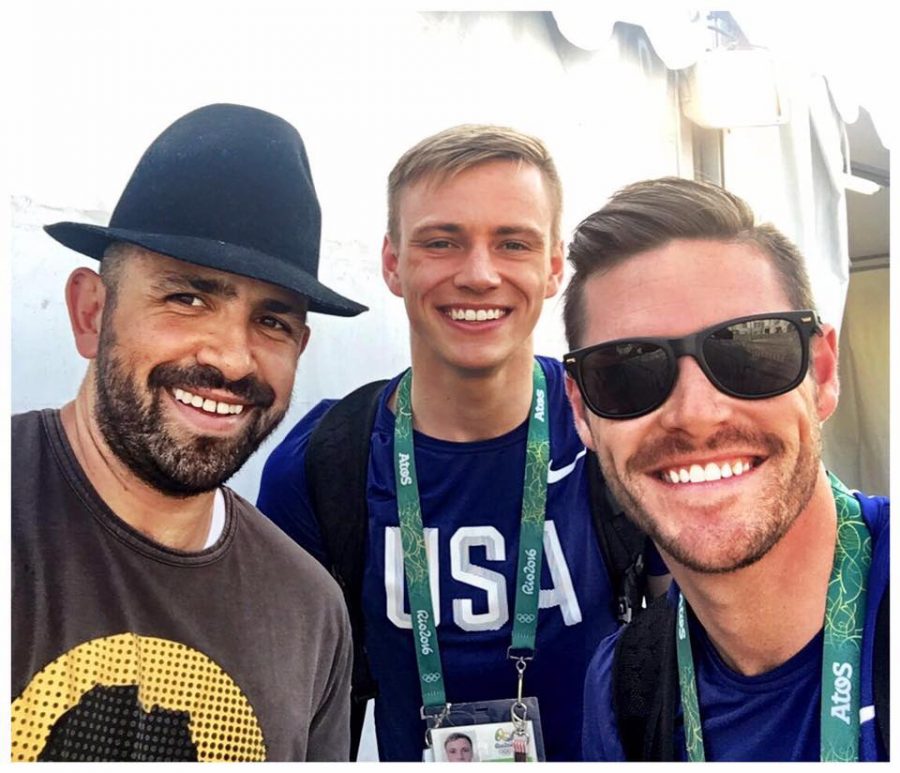 10 August: "Feeling proud… Had enough faith in the Springboks to only book tickets for Semi's and Finals. It paid off because we just beat Australia to make it to the semi's tomorrow [which is now today]!! Might have to iron my flag!?"
#GoSouthAfrica #GoProudlySAExpats #SATeamRise