CAPE TOWN – A young child has allegedly been killed at a lion sanctuary near Parys, in South Africa, today. Four Paws organisation says "

a

nother victim of canned hunting, this time a child".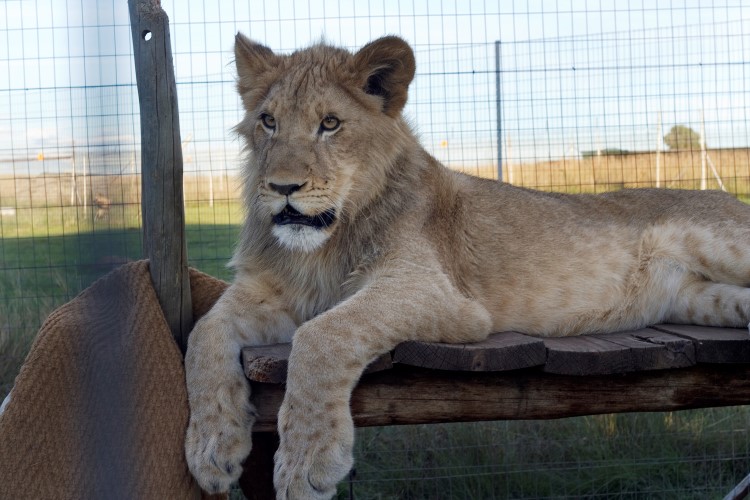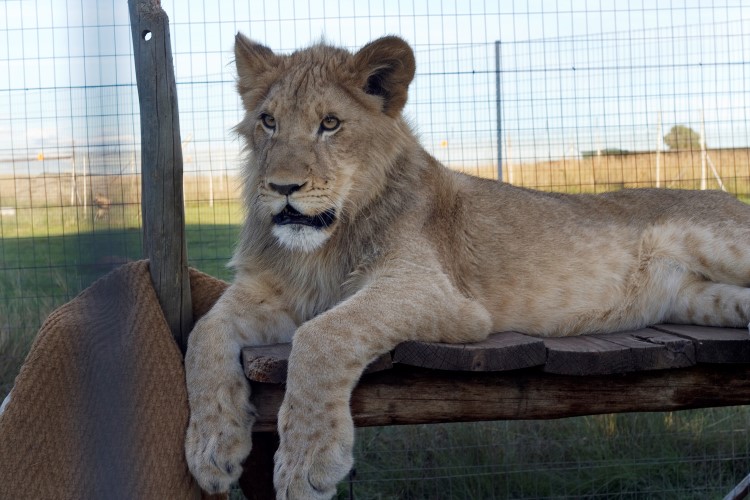 According to FOUR PAWS, the incident occurred at the Otavi Lion Sanctuary. In a press release Thursday, Four Paws said that Parys Police Department confirmed a farmworker's child was mauled to death by a lion today. 
The child – named as 12-year-old orphan Nkalamelo Latha – was killed when he entered a lion enclosure with one of the employees. The employee was also attacked but managed to escape.
Four Paws has questioned whether Otavi is actually a not-for-profit sanctuary as proclaimed on their Facebook page.
Four Paws argues that "a sanctuary is defined as a facility that does not breed, trade or hunt wild animals" BUT "Otavi openly offers captive bred lions for sale online."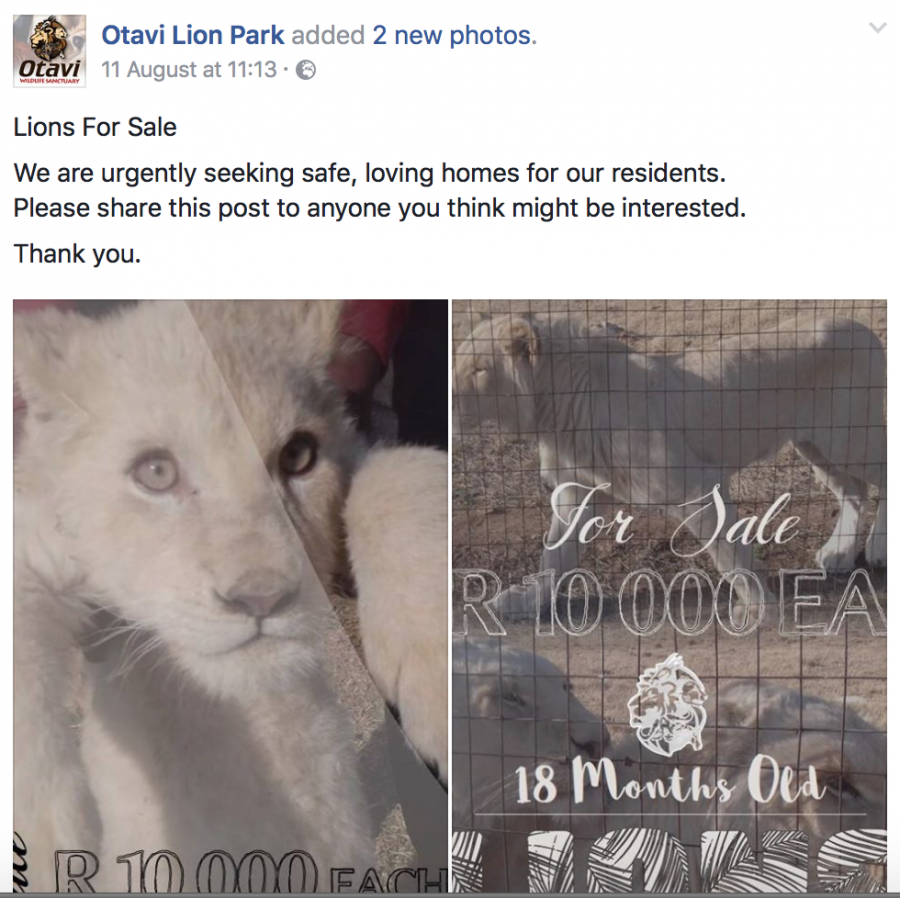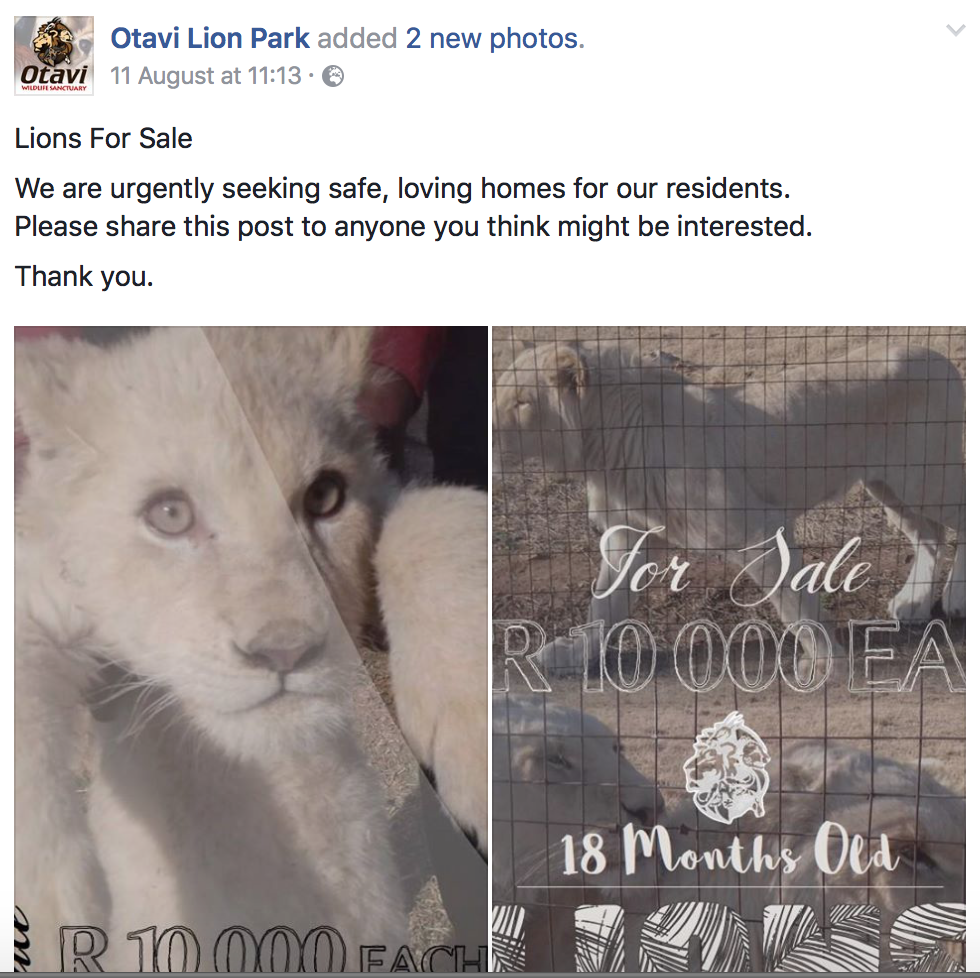 Four Paws says a true sanctuary would not sell cubs, as all the animals should be sterilised to prevent breeding.
After the above advert was posted last week, several commenters criticised Otavi for trying to sell the lions.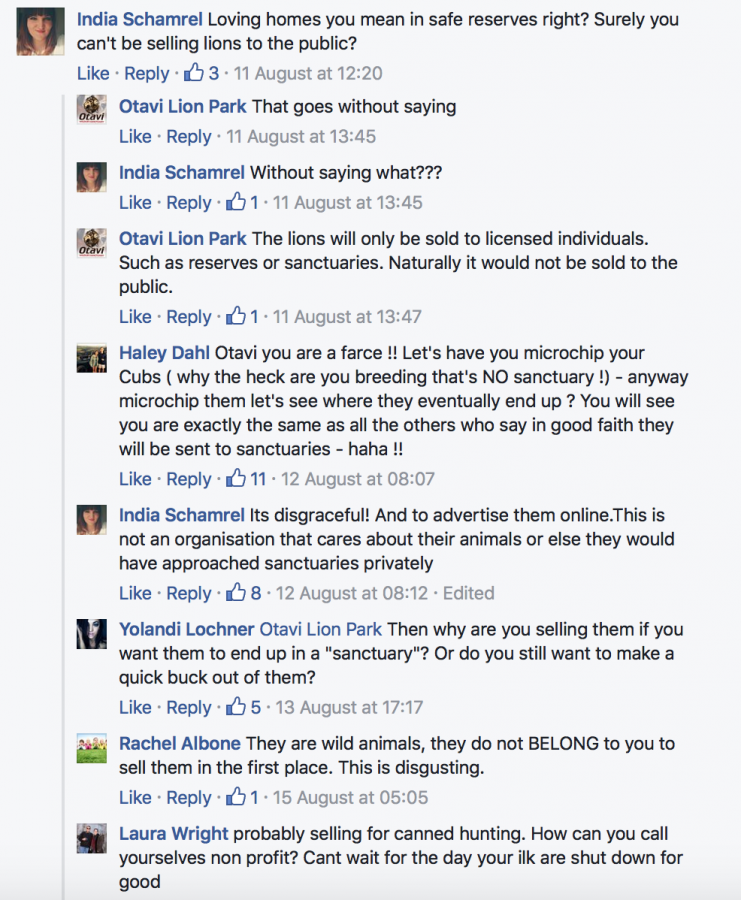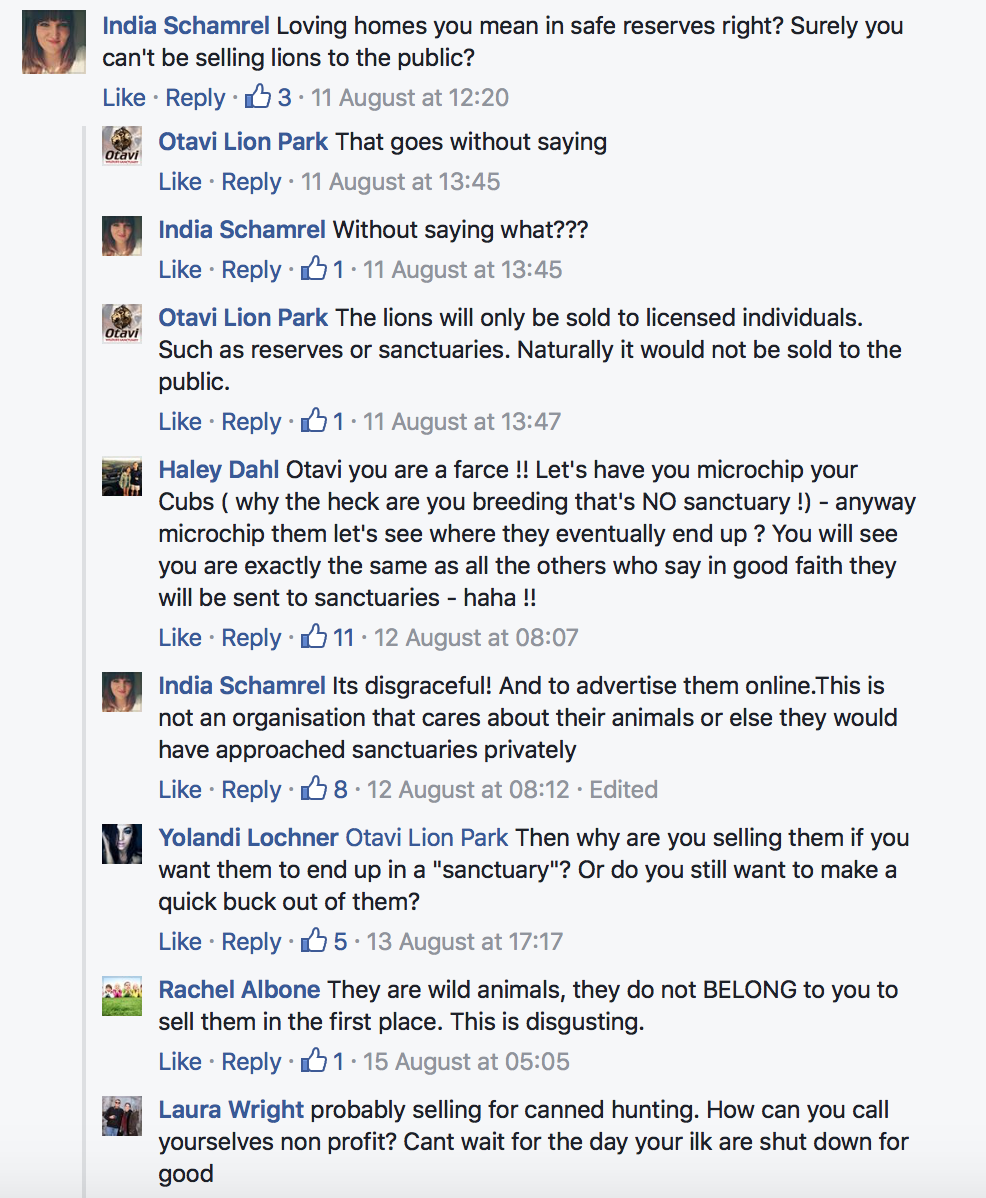 Four Paws also says that a sanctuary should not allow any interaction between the animals and their workers or the general public, and "would have safety measures in place".
South Africa is currently home to approximately 250 farms that house between 6,000 and 9,000 lions for the canned hunting industry, according to Four Paws.
The organisation adds that Otavi's online presence (including their Facebook page) offers hunting packages.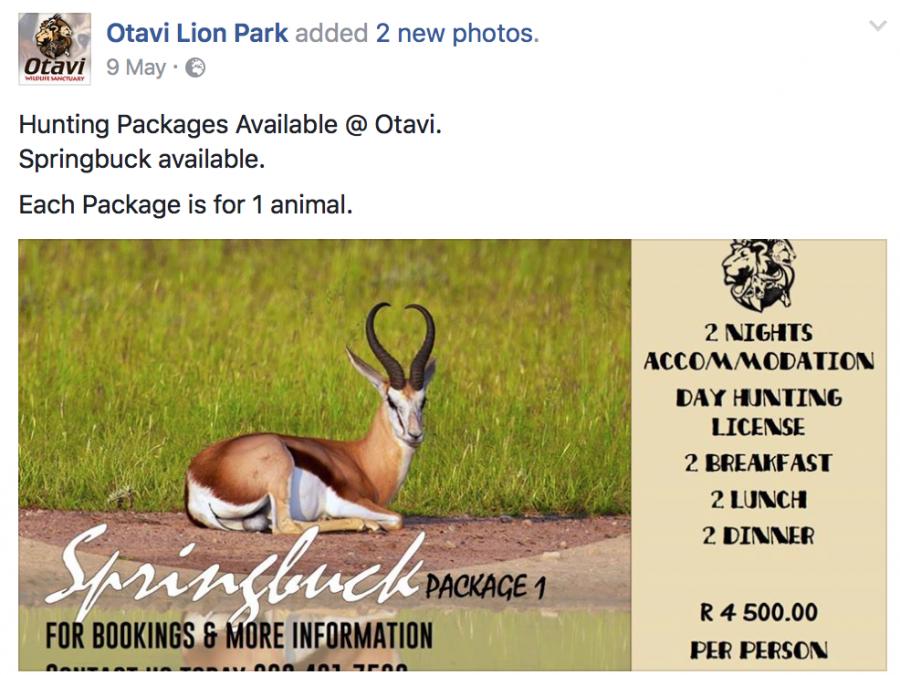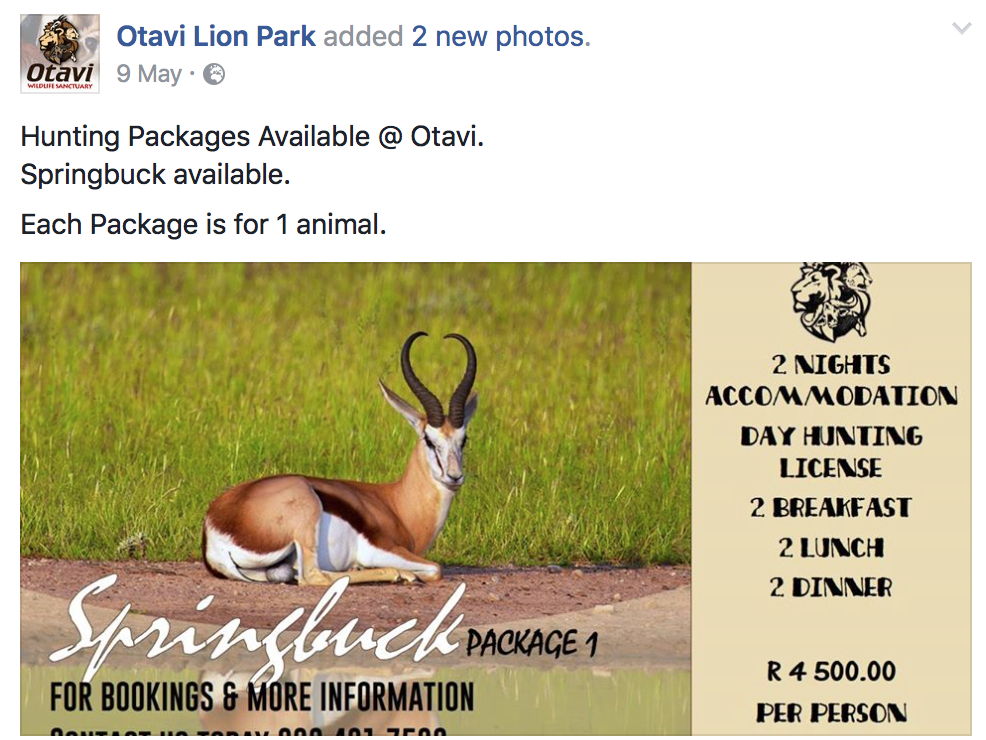 Fiona Miles, director of Four Paws South Africa, said: "Whilst these animals are captive bred and bottle raised, they are still wild animals with all their hunting instincts intact."
She says: "We believe that after full investigation by the authorities, the full measure of the law should be used to deal with the matter to ensure that the authorities set the tone for zero tolerance of such terrible losses.
"It is bad enough that the other victims of the captive breeding industry are already destined to die legally at the hands of hunters and traders, but now innocent children too."
Four Paws says that in terms of the Animal Matters Amendment Act no 42 of 1993 the owner of the property may be held responsible and charged by the police. In addition to this charge Section 2 (b) could be applied and the owner be declared unfit to own lions.
FOUR PAWS is urgently appealing to all South Africans and tourists  to the country to "call on the South African Government to put an end to the canned hunting industry in all its guises and see rather the creation of true sanctuaries and safe havens for the natural heritage, our wildlife.
"The animals certainly deserve to be in their natural habitat and visitors and tourists deserve to see them as they should be and not in small cages, to be petted, or online to be sold, traded and exploited like merchandise."
Our prayers and condolences are with the child's family.